In the business world where competition is tight and fierce, every entrepreneur should know when to top it out a notch and stand out among the rest. Many restaurants nowadays have added extra creativity into their business to make it distinct. New York, being one of the major cities in the world, reflects a competitive business industry like no other. One of the best highlights for tourists and locals are the fun, exquisite and unique dining experience in the city. Here we can see various restaurants with exotic and tasty menu, elegant and classy interiors and cool and unique themes.
To get a glimpse of how creative and unique New York Restaurants can be, here are 7 Funky and Unique Themed New York Restaurants that you can browse through.
1. Ninja New York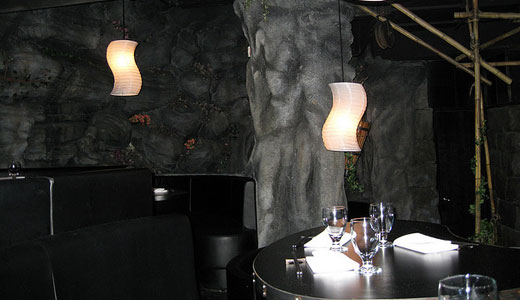 Location: 25 Hudson Street, New York, NY, 10013
Ninja New York has been creating a rave on its own in New York. With its one-of-a-kind interior and entertaining staff, dining in this place is a sure-fire memorable experience. Expect energetic staff with Kong Foo moves serving your food and drinks.
2. Ellen's Stardust Diner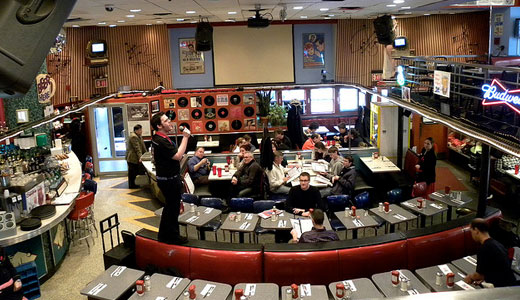 Location: 1650 Broadway @ 51st Street, New York, NY 10019
The singing and dancing waiters and staff at Ellen's Stardust Diner will surely get you entertained while filling your tummy. Bursting with energy, there is never a dull moment when visiting this restaurant. The restaurant serves American, Diner, and Delicatessen.
3. Lucky Cheng's Drag Cabaret Restaurant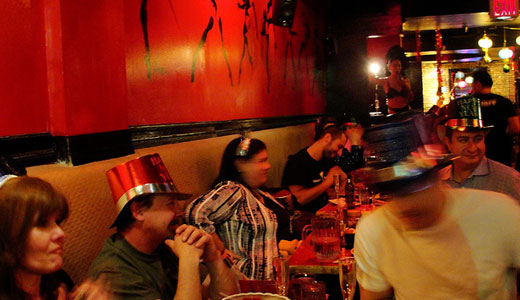 Location: 240 W 52nd St (between Broadway and 8th Ave), New York City, NY 10009
Drag dining in New York is never the same without a visit at Lucky Cheng's. Fun and energetic Drag Queens are all over the place to boost the energy higher. Cuisines served includes American, Asian, and Chinese.
4. Lips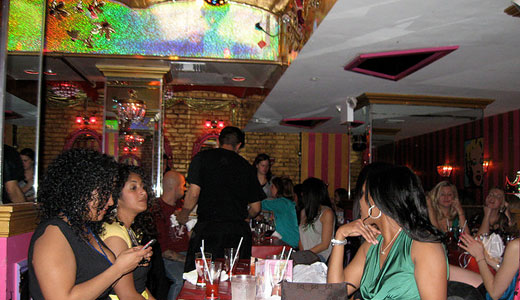 Location: 227 East 56th Street, New York City, NY 10022
Another drag dining experience in New York is Lips. Serving Italian, Continental, Contemporary cuisines, the dining experience is incomplete without great drag queen entertainment.
5. Jekyll and Hyde Club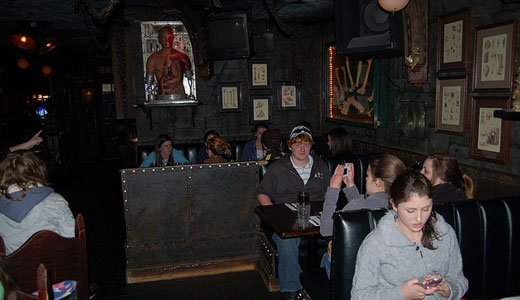 Location: 1409 6th Avenue, New York City, NY 10019
Serving American Cuisines, Jekyll and Hyde Club is a theme-bar restaurant in New York offering a spooky and entertaining dining experience. Diners should brace themselves for a ghoulish yet fun atmosphere.
6. The Trailer Park Lounge and Grill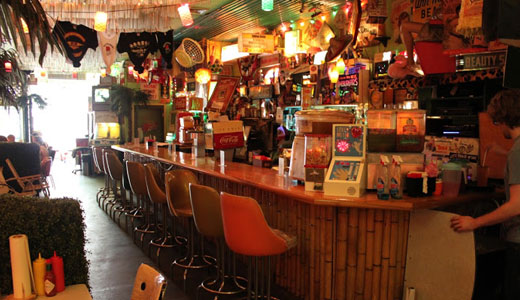 Location: 271 West 23rd, New York City, NY 10011
Boasting a unique interior that will surely transport its diner to another time and place, The Trailer Park Lounge and Grill provides an extraordinary ambiance. American cuisines are served here.
7. Alice Tea Cup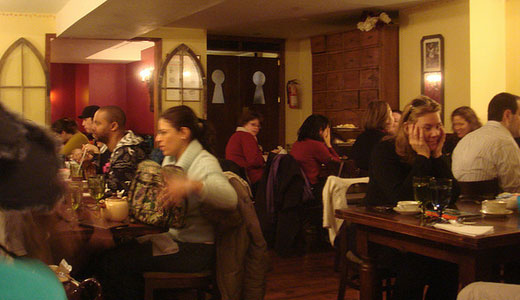 Location: 102 W 73rd St, New York City, NY 10023
Up for a cozy and warm dining experience? Alice Tea Cup can surely satisfy you with its child-like ambiance that will turn all grown-ups into little kids once again.
Got some unique New York City restaurants not included in the list? Tell us and our readers about it by leaving a comment. We'd love to hear from you!
Like This Post? Pin It!