The Városliget or City Park is a popular attraction in Budapest and is open to the public. It is one of the most-visited area in Budapest due to the numerous attractions that can be found here.
The park has been completed in 1896 and has a total of 1.2 square kilometer or 302 acres. It was built in 1896 and has been the venue 1896 millennium celebrations of Hungary, by which time Andrássy Avenue, Millennium Underground and the Grand Boulevard were built.
Among its attractions are a zoo, several museums, a castle, medicinal baths and even an amusement park. Tourists has found some interesting, historic and at the same time enjoyable spots that has been a favorite by all, regardless of age and gender.
For a list of must-see spots in Budapest, check out this Amazing City Park Attractions in Budapest and get a glimpse of what makes the City Park totally popular!!!
Budapest Circus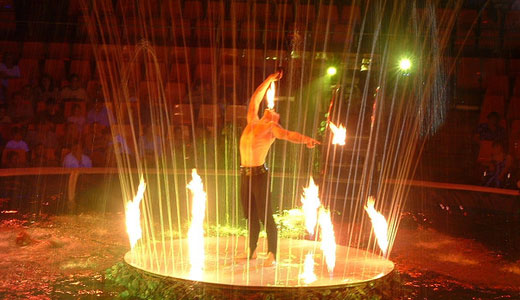 Location: 1146 Budapest Allatkerti Krt. 12/a.
The Budapest Circus is one of the main attractions in the City Park that is intended for kids and adults that is popular for the unforgettable moments that it gives to all its guests. The park offers a wide variety of programs which makes it extremely popular.
Hero's Square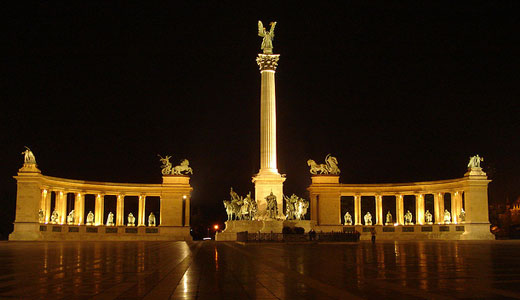 Location: Hosök tere, Budapest Pest, District 14
Hungary's Heroes' Square (Hosök tere) has been regarded as one of the most impressive square in the city. It was laid out in 1896 to mark the thousandth anniversary of Budapest.
Ice-Skating Rink and Lake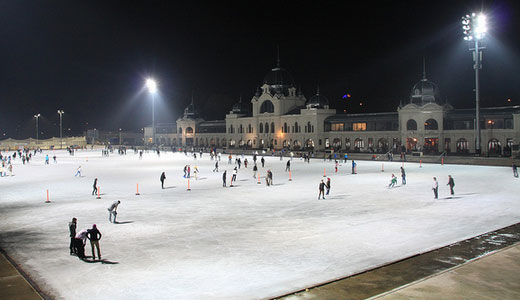 Location: 1146 Budapest, Olof Palme sétány 5.
Offering a fun recreation in the City Park is the lake in front of Vajdahunyad Castle. It is used for boating in the summer and is transformed into Europe's largest outdoor ice-skating rink in the winter.
Vajdahunyad Castle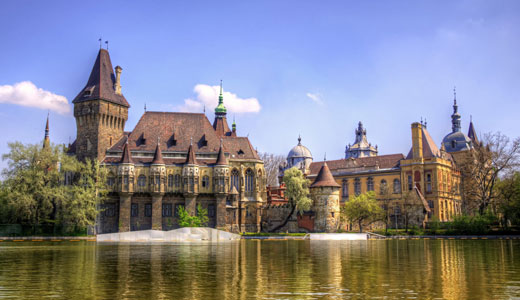 Location: 1146 Budapest, Városliget, Vajdahunyadvár, Hungary
A unique blending of many different architectural styles, the Vajdahunyad Castle is an early twentieth century Budapest castle which was originally built on the occasion of Hungary's Millennium Celebrations.
Anonymus Statue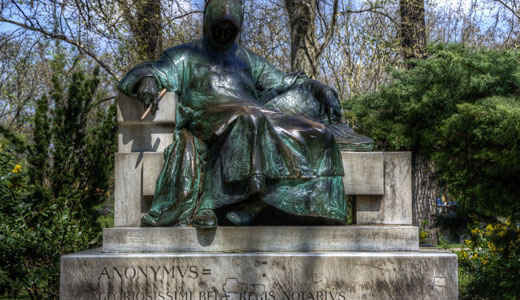 Location: Városliget, Budapest Pest, District 14
The Anonymus, who is known to be the first medieval Hungarian chronicler, is located in the courtyard of Vajdahunyad Castle. His chronicles were signed as 'the notary of the most glorious King Béla'.
Timewheel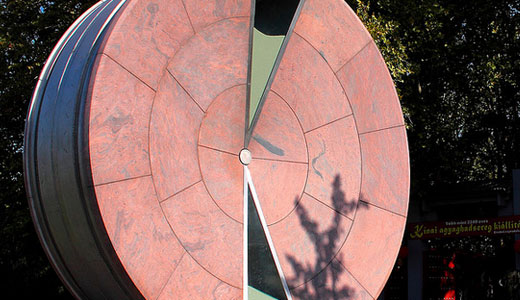 Location:Street XIV Felvonulási tér
The Time Wheel is an 8-meter-tall hour-glass embedded in a granite and steel wheel. It is located near Heroes' Square in Budapest, Hungary and was inaugurated on 1 May, 2004. The sand goes down in exactly one year, after which the wheel is rotated to 'reset the clock'.
Monument to the Uprising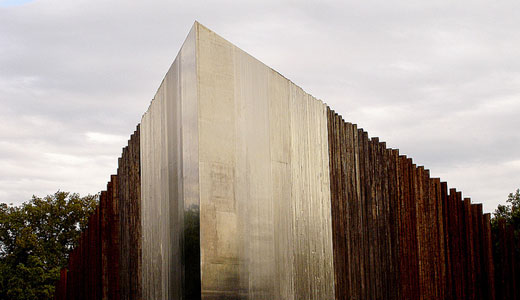 Location: Városliget, Budapest's City Park
The Monument to the Uprising symbolizes the joined forces of Hungarians coming together as they carve through communist rule. The memorial is nicknamed Vaskefe (iron brush).
Check out more of Paris' popular attractions!!
Like This Post? Pin It!