Home to the infamous Great Barrier Reef, Cairns is a small city in Queensland that prides itself for being a premier holiday spot for tourists.
It is a Mecca for a variety of adventure activities that caters to all types of budgets. The city's laid back atmosphere is the perfect ambiance to sit back and unwind.
Tourists and locals alike find its unique attractions and activities simply irresistible, not to mention its accessibility to some of Northern Queensland's amazing tourist spots.
Aside from the majestic coral structure of the Great Barrier Reef, the city is also the gateway to Australia's 2nd world heritage site: the Daintree Rain forest. These two must-see attractions are considered to be front liners of a long list of exciting and truly breathtaking sites to see near the city.
Check out Cairns Australia Top Attractions and find out its one-of-a-kind tourist attraction that the city offers. Make sure to include these spots to ensure a truly memorable holiday!!!
1. Cairns Botanic Gardens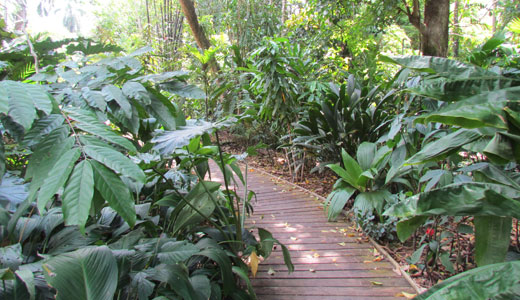 Location: 64 Collins Ave, Cairns, Queensland 4870, Australia
Renowned for its exhibitions of tropical plants from the rain forests of Northern Australia and Southeast Asia, the Cairns Botanic Gardens is one of the most popular attractions in the city. The gardens has four distinct areas namely: the Flecker Gardens, Centenary Gardens, Mt. Whitefield Conservation Park and Tanks Art Center. Each of this area has its own collections and exhibits.
2. Cairns Esplanade Swimming Lagoon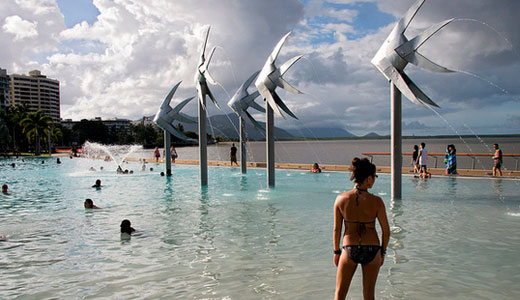 Location: Cairns Esplanade, Cairns, Queensland, Australia
The Cairns Esplanade Swimming Lagoon is one of the city's most popular landmarks. It is located on the foreshore of Cairns that overlooks the Barrier Reef and Trinity Inlet. This 4800 sq meter saltwater swimming lagoon offers a great place for swimming and just hanging out.
3. Cairns Historical Society Museum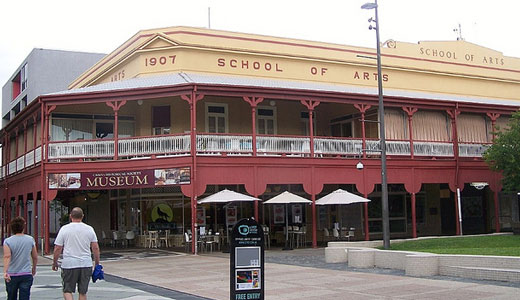 Location: School of Arts Building | Cnr Lake and Shields Sts, Cairns, Queensland 4870, Australia
Cairns Historical Society Museum is a museum in the city located at the heart of Cairns. The museum has an extensive collection of 20,000 documents and 16,000 photographs, available to researchers. Its exhibits include its unique collection of Aboriginal rain forest artifacts.
4. Cairns Regional Art Gallery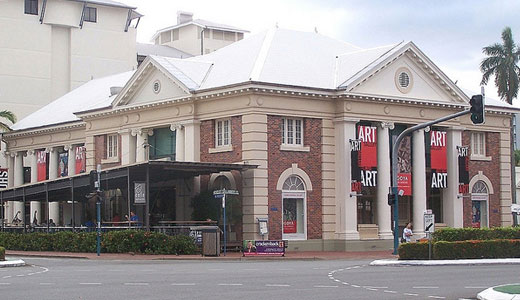 Location: Cnr Abbott & Shields Streets, Cairns Queensland, Australia
The Cairns Regional Art Gallery is a gallery that exhibits historical and contemporary art by leading regional, national and international artists. It is located inside a landmark heritage building.
5. Esplanade Boardwalk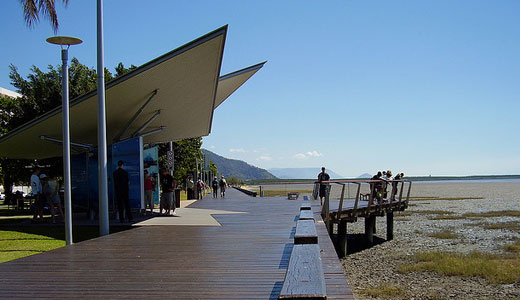 Location: Cairns, Queensland, Australia
Esplanade Boardwalk is an 800-meter long trail with "fitness stations" provided for joggers walkers and cyclists. The trail also provides an uninterrupted view of the Trinity Inlet.
6. Frankland Islands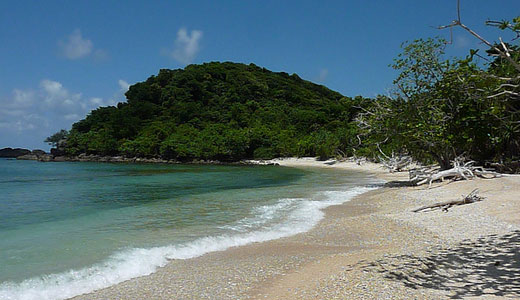 Location: Cairns, Queensland, Australia
Frankland Islands or Frankland Islands Sector is composed of 5 continental islands surrounded by fringing reefs. It is a popular destination for local boat owners and recreational fishermen. The islands are an important habitat and nesting site for bird species, crabs and other island-loving wildlife. It is also a popular destination for tourists with its gorgeous, sandy beaches.
7. Michaelmas Cay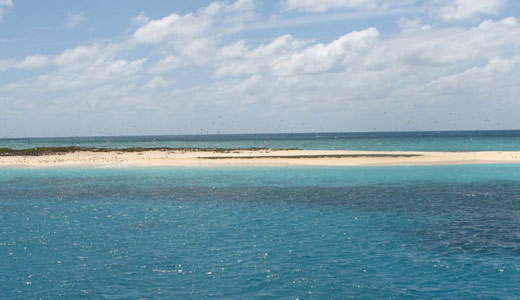 Location: Great Barrier Reef, Cairns, Queensland, Australia
Michaelmas Cay is a small but charming reef island in Cairns with 1.5 hectares area. The island is a favorite spot for snorkeling and scuba-diving.
8. Muddy's Playground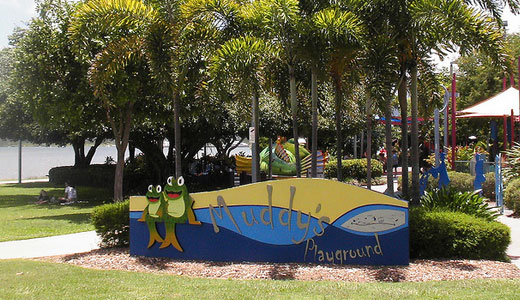 Location: Espanade, Cairns, Queensland, Australia
Muddy's Playground is a popular playground and parkland for families. Aside from its active, passive, interactive and educational facilities suited for various age groups, the playground also provides a BBQ & Picnic facilities for guests just wanting to lounge around.
9. Paronella Park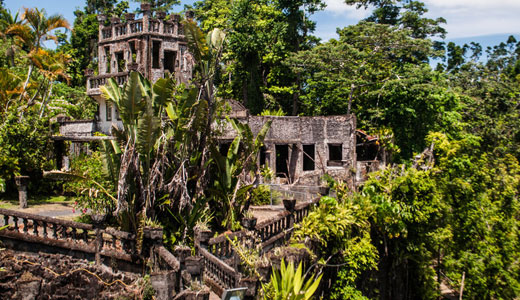 Location: 1671 Innisfail Japoon Road | Japoonvale Road, Mena Creek, Queensland 4871, Australia
Paronella Park is an Eco-friendly tourist attractions in Australia with an interesting castle built in a tropical jungle. Today, guided tours are being held for tourists wishing to see this awarding-winning site.
10. The Great Barrier Reef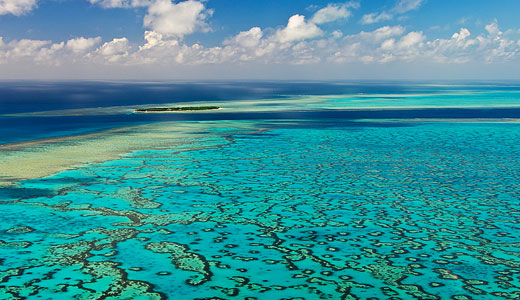 Location: Cairns, Queensland, Australia
One of the seven wonders of the natural world, the Great Barrier Reef is Australia's pride with its abundant marine life, individual reef systems, coral cays and picturesque tropical islands. Considered to be the largest coral reef in the world and is said to be visible from the Earth's orbit.
11. Trinity Beach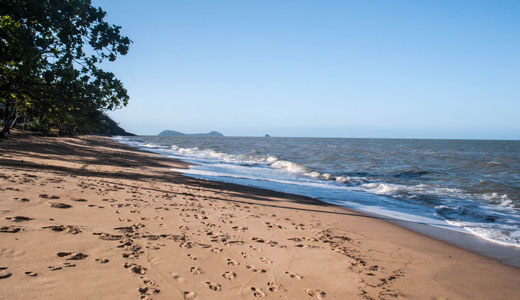 Location: Cairns, Queensland, Australia
The Trinity Beach is considered to be Cairn's favorite beach. Its relaxed tropical setting is an ideal place for tourists and locals to unwind and relax.
Getting excited with Australias tourist attractions in the list? Be sure to check out Melbourne's top attractions, attractions in Port Lincoln and Sydney's tourist attractions for the family.
Like This Post? Pin It!