Rising 1728 meters above the surrounding gravel plains are the group of bald granite peaks or bornhardts, called the Spitzkoppe or Sharp Head. It is one of Namibia's most recognizable landmarks, and offers a fantastic place to camp for enthusiasts.
Photographers will also love this place primarily because of the amazing views that the Spitzkoppe have. Erosion of some parts of the plains have created interesting shaped rock formations which makes it more intriguing and a favorite among visitors.
The local community in Nambia (Spitzkoppe Community Campsite), has set up a campsite and built some bungalows around the mountain for locals and tourists to enjoy. Some of the facilities are toilets, showers, beds (at the bungalow) and not to mention service of local guides!
Let us check out some of the Spitzkoppe's images as shared by talented photographers who like you and me, loves to travel. Let's see how gorgeous the view is!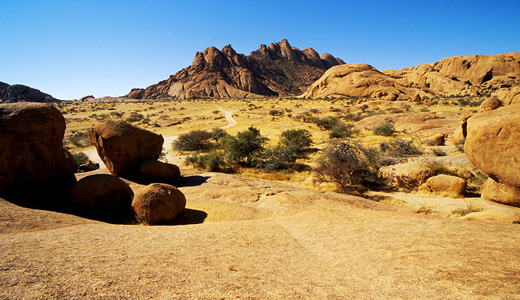 From afar, Spitzkoppe looks like this. Interesting, right?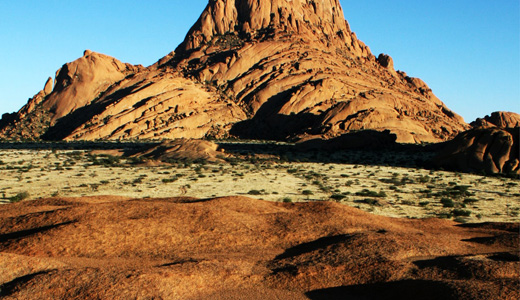 Check out the terrain approaching the plain!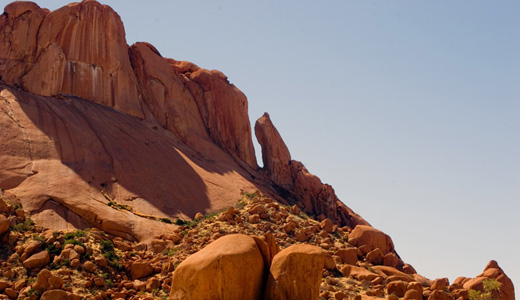 Let's move a little closer to the area. Makes you want to see it in person! The rock formations around and on it is just as interesting!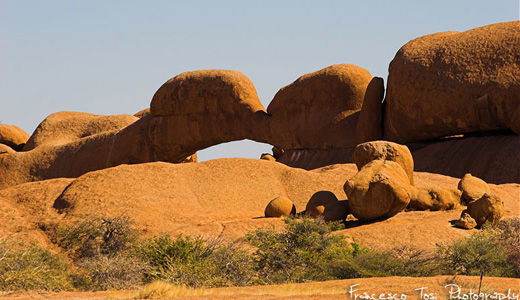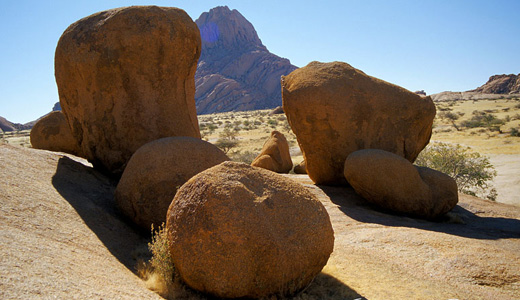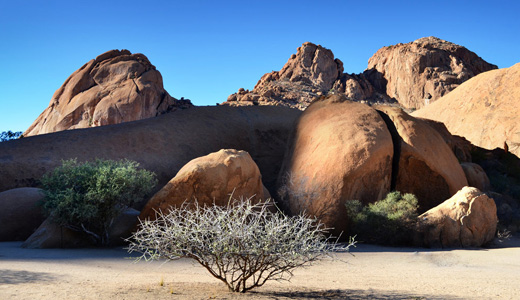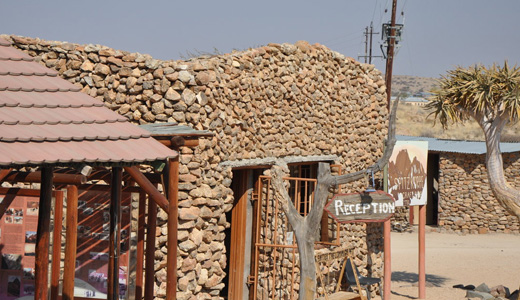 Just a peek on the campsite. Great place to spend a day or two! Wouldn't it be really nice to be in this and relax!
Like This Post? Pin It!