A week after the grand celebration of Sinulog Festival in Cebu, Philippines, another widely-known Visayan festival is being held annually in honor of the Holy Child Jesus and the Christianization of the early settlers. Dinagyang, an Ilonggo word which means merry-making, is a socio-cultural-religious festival of Iloilo City celebrated every 4th weekend of January. Various activities have been organized for the entire week prior to the 3-day main event with this year's theme: "A Fusion of Boom and Grandeur".
One of the spectacular highlights of Dinagyang Festival is the "Regional Kasadyahan Festival" where the colorful festivals of Western Visayas fill the street, showcasing the region's diverse culture and heritage. The local government prepares a feast during this event which includes Iloilo's scrumptious delicacies for tourists to enjoy.
Another must-see and the most anticipated event is the "Ati Tribe Competition" where the core participants consist of huge number of tribes. The warriors' bodies are painted with black as a simulation of the native settlers of Panay known as Aetas. Dressed in various fancy and vibrant-colored costumes, they dance along the thundering beat of the drums while clamoring "Viva Señor Santo Niño" and the popular Ilonggo tagline "Hala Bira" from time to time. With the heart-pounding sound and energetic performances of the tribes, it's certainly hard to resist dancing along with them.
Hence, for those who are not so familiar with Dinagyang Festival, here are some of the well-captured moments from the previous years' festivities Dinagyang Festival Street Dancing Grandeur. These might as well serve as a glimpse on what to look forward to for the coming event.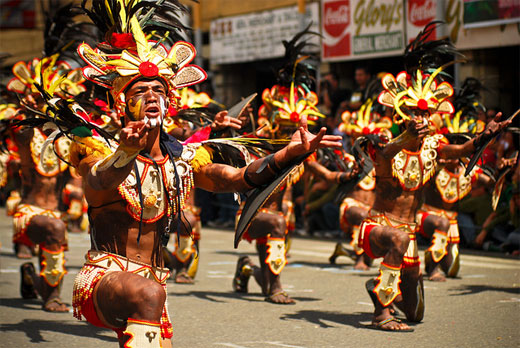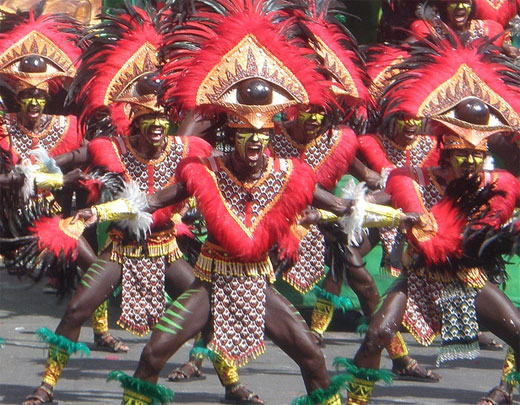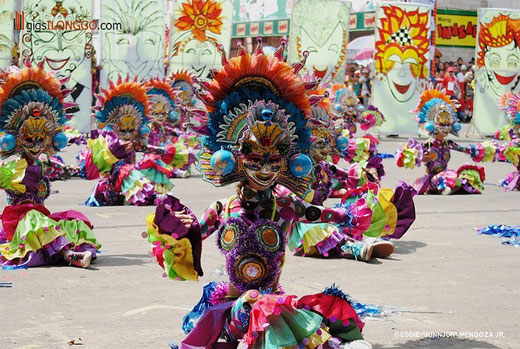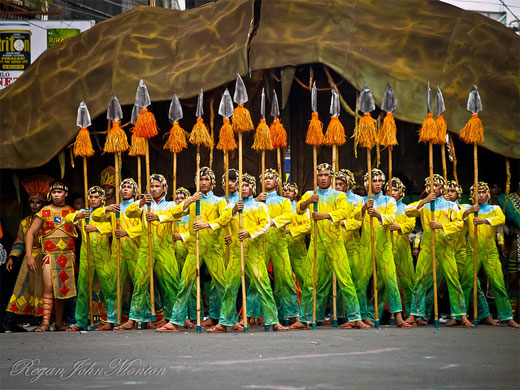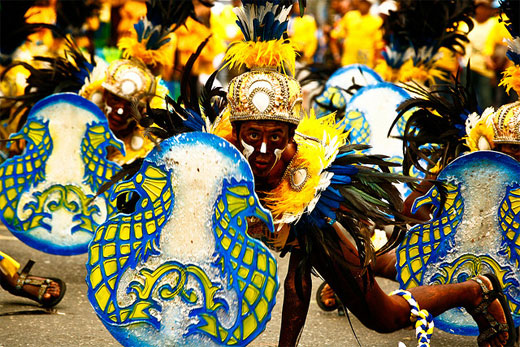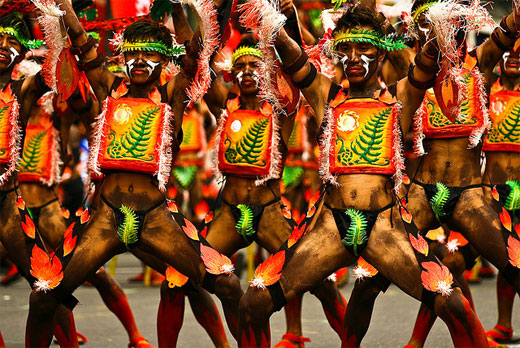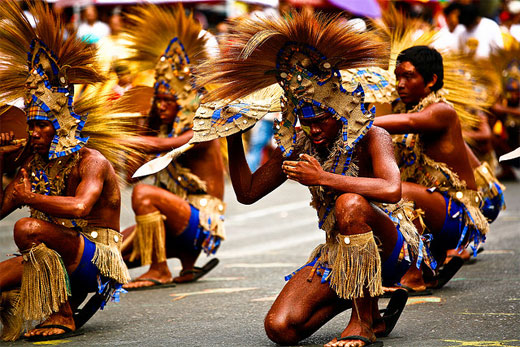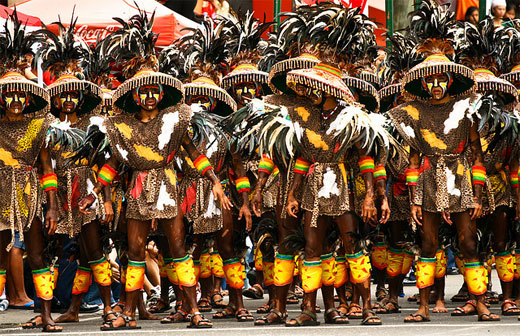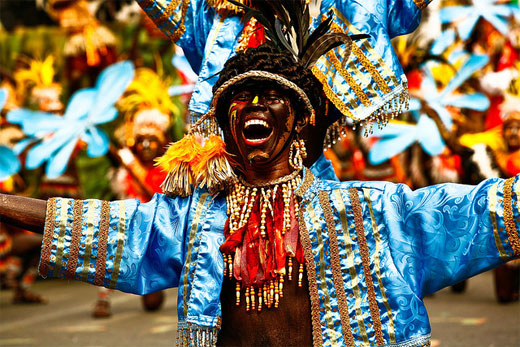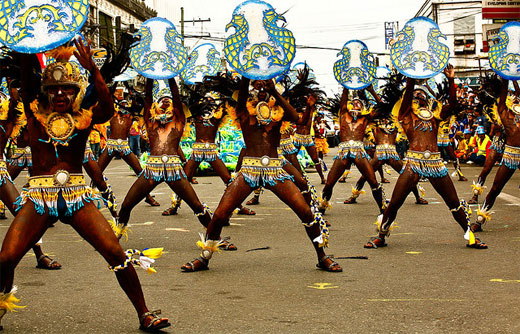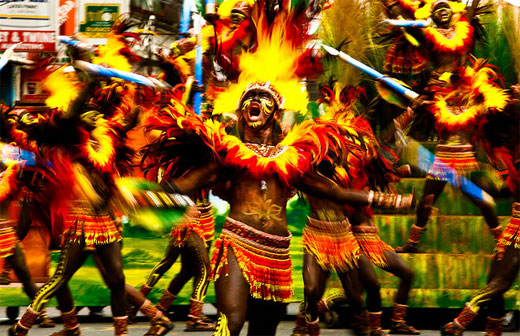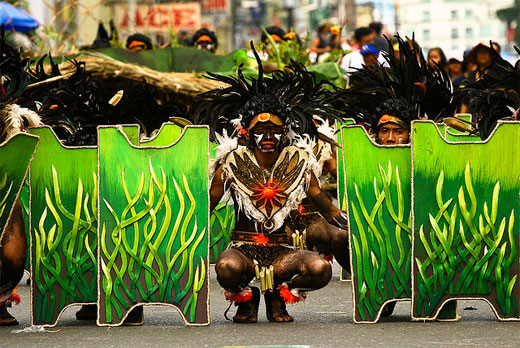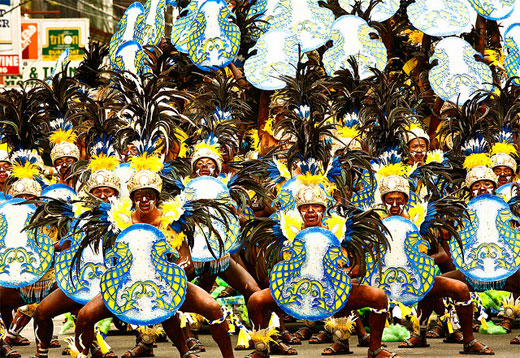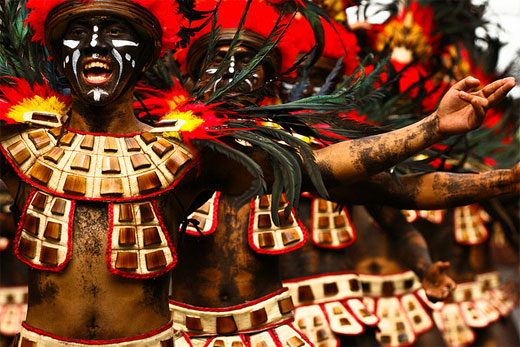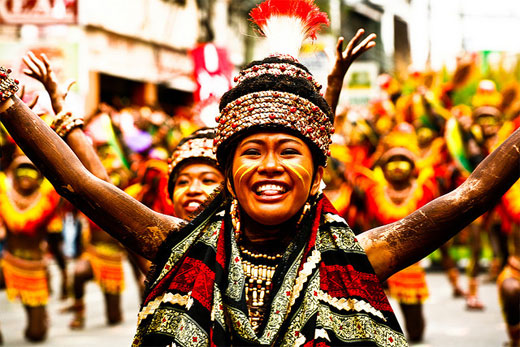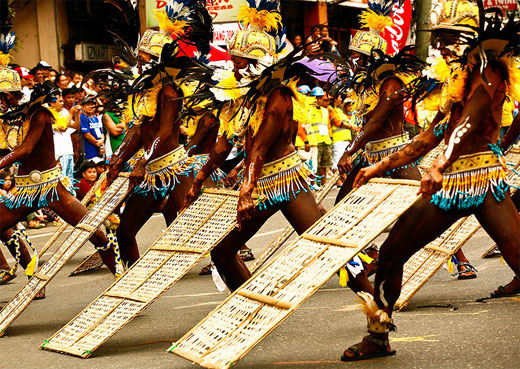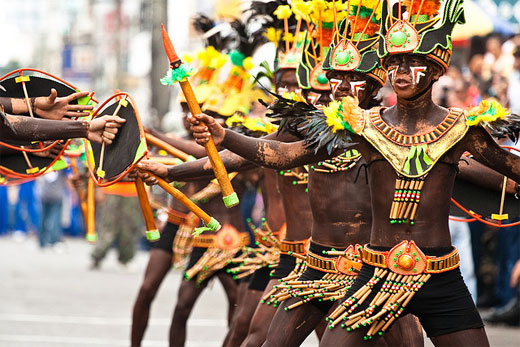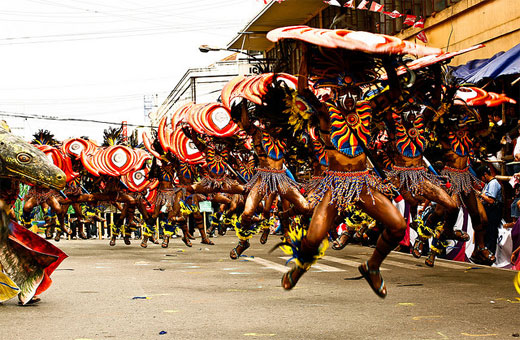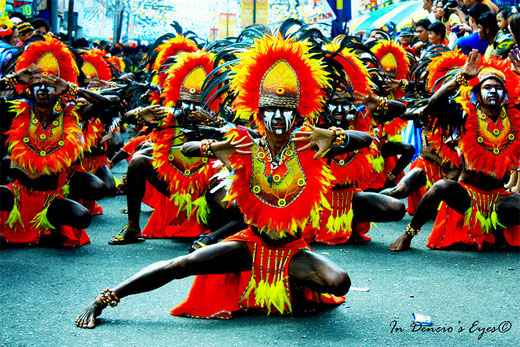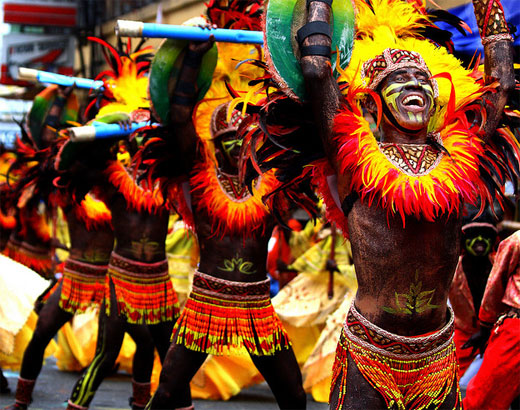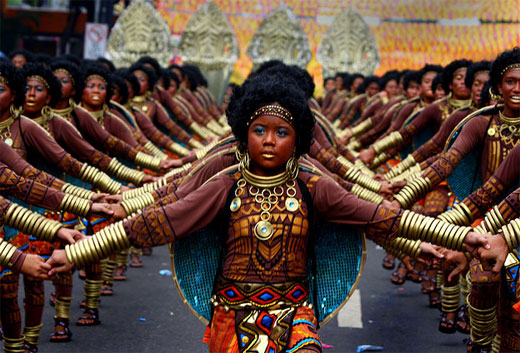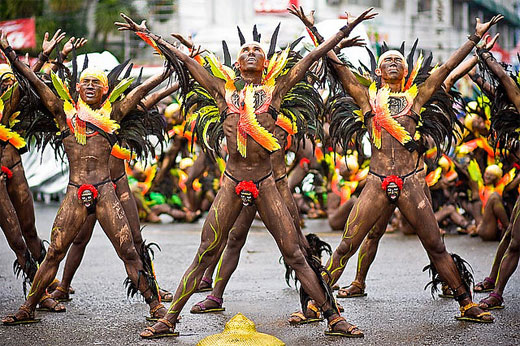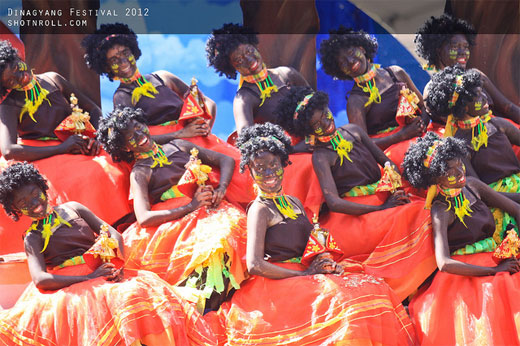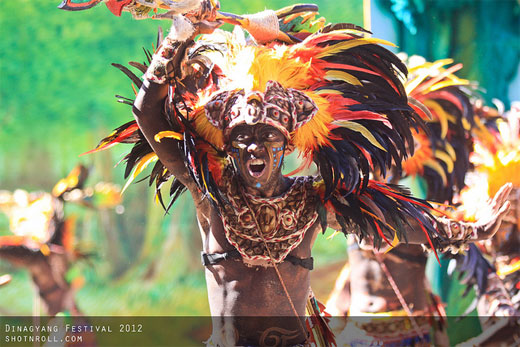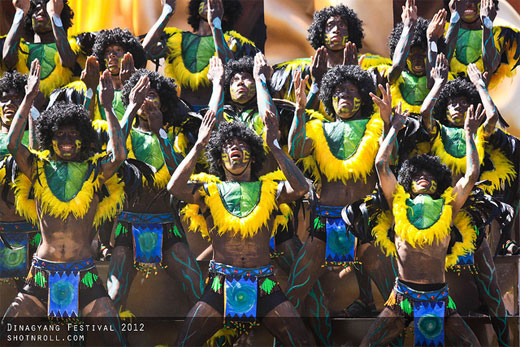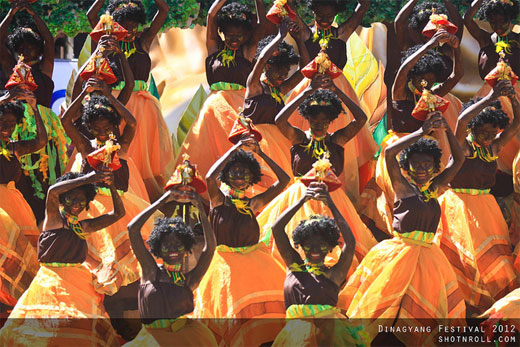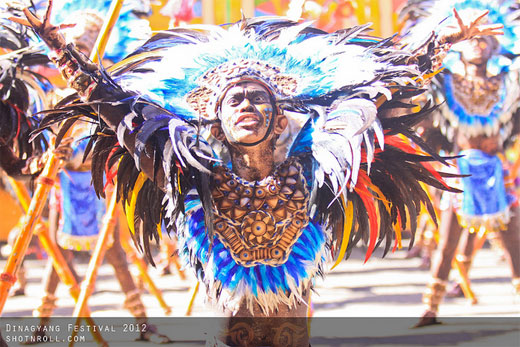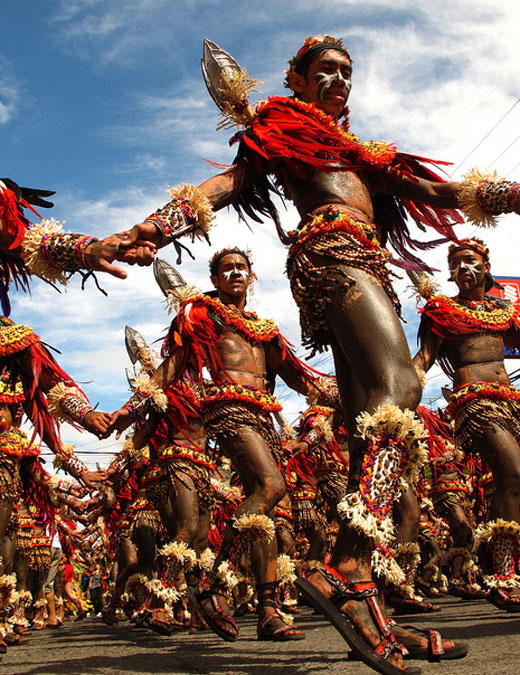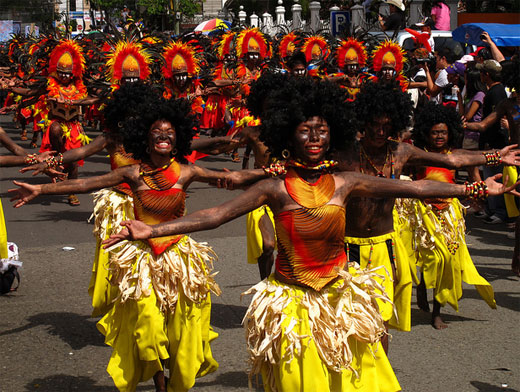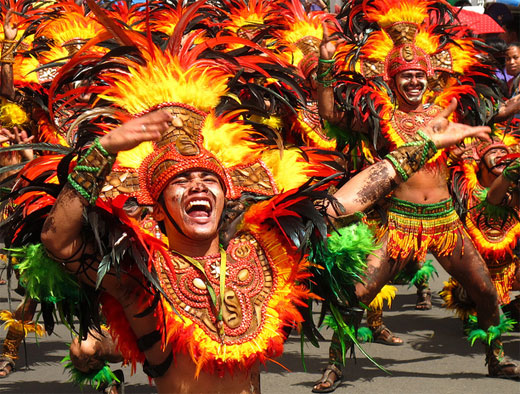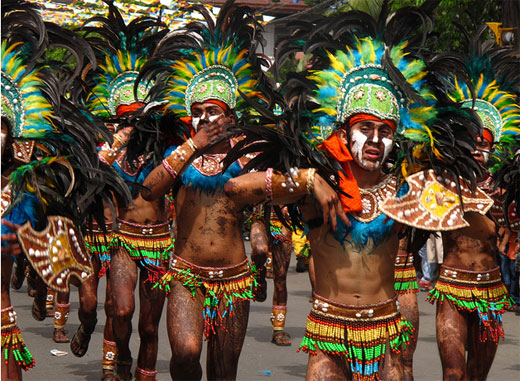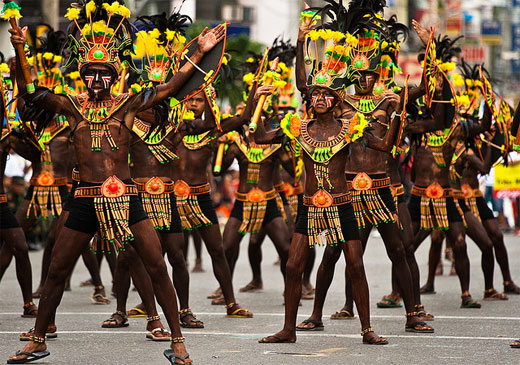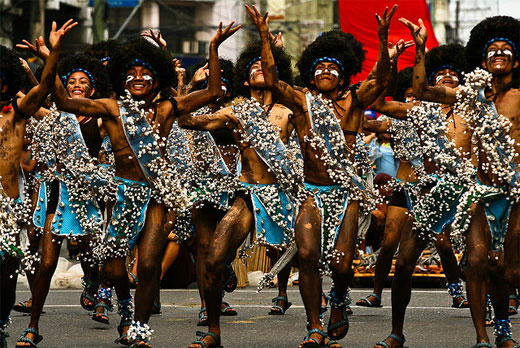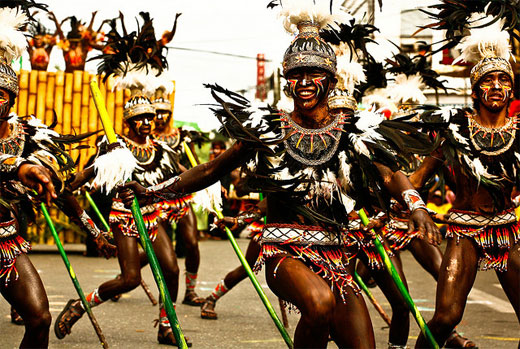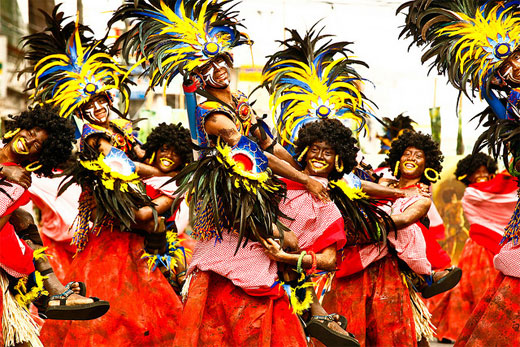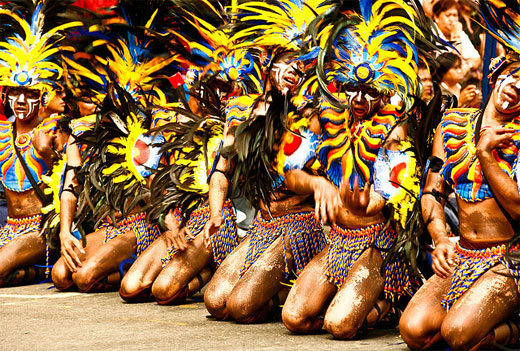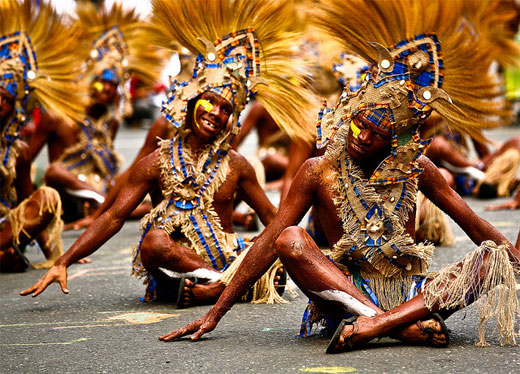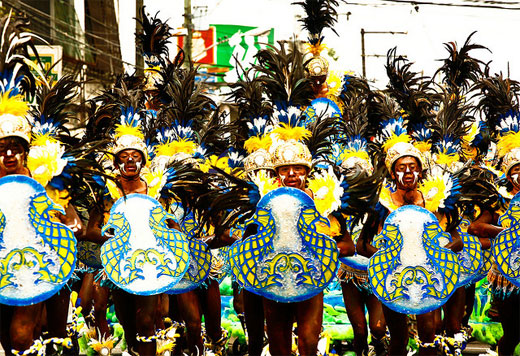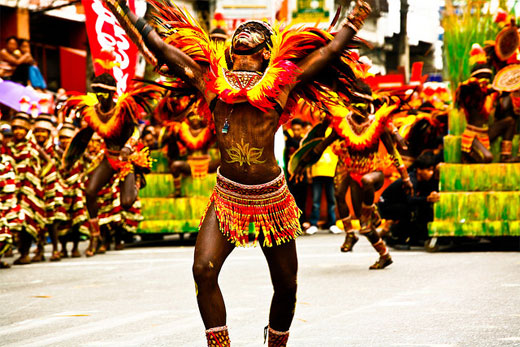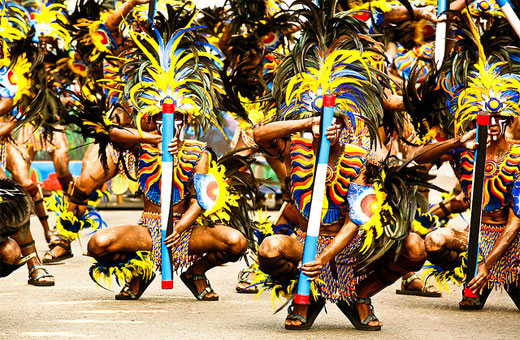 Dinagyang has been the first Association of Tourism Officers of the Philippines Hall of Fame Best Tourism Event Awardee and first festival in the world to gain the support of the United Nations for the promotion of the Millennium Development Goals. Those are only two of the several awards and citations given to the festival. Without a doubt, Dinagyang has not been tagged as Queen Festival of the Philippines for nothing.