'The Big Apple' or New York City is famously known for its spectacular skyscrapers and bustling and vibrant atmosphere. If you love great architecture and intrigued with details and structure, then New York is definitely for you!
Gaining inspiration from our previous post on the New York City Skyline Photos, wherein we have compiled some extraordinary shots of the city, the next post entitled, Fascinating and Famous New York City Buildings, lists down five (5) of some of the most popular and equally unique architectures in New York City. Some of these buildings have been towering over the city for years now, yet still continues to inspire architects and various builders today. Each with its own story to tell, these buildings are indeed some of the magnificent landmarks in the New York City skyline!!!
1. Chrysler Building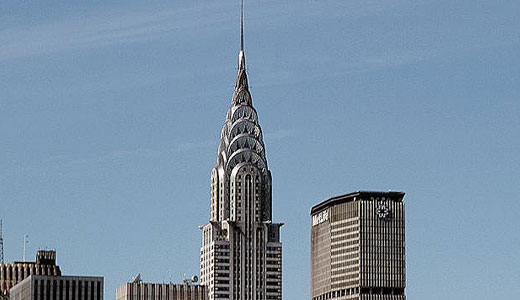 Image By: neckarhase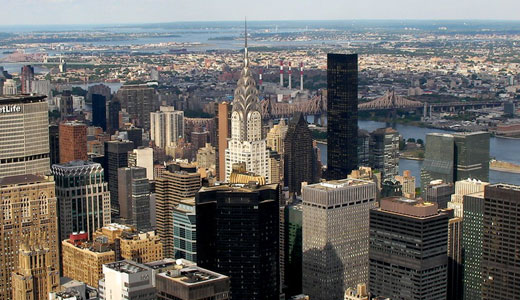 Image By: EdwardWho
Location: 405 Lexington Ave, New York, NY 10174, United States
The Chrysler Building has been one of the buildings to have been built at the beginning of the 20th century and has topped the then tallest structure: the Eiffel Tower. Regarded as one of the last skyscrapers in the Art Deco style, the Chrysler building has been criticized by contemporary architecture critics because of the spire's design was kitsch and the tower nothing more than a folly. Despite that, the Chrysler Building is considered to be one of America's greatest buildings and is often featured on books and magazines.
2. Empire State Building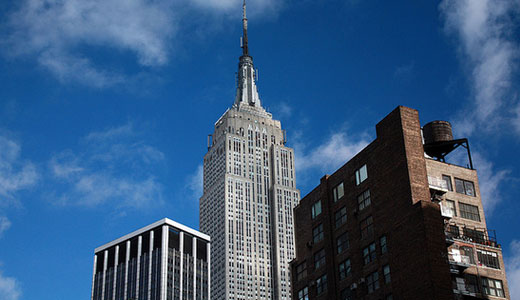 Image By: E Schumann Foto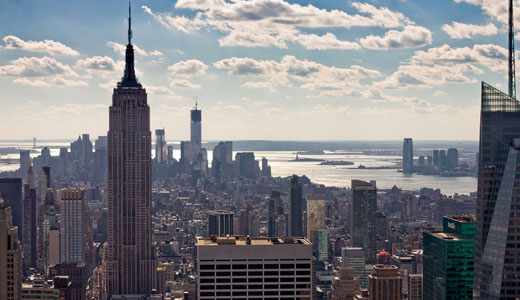 Image By: Thoesoe
Location: 350 5th Ave, New York, NY 10118, United State
New York City's Empire State Building is considered to be one of the most popular and most visited building in the world. This iconic building has become the symbol of twentieth century man's attempts to achieve the impossible and has been a subject for songs, toys, models postcards and many more. Its two observatories, on the 86th floor with its open-air 360-degree terrace and on the 102nd floor Observatory with its highest public point in New York City, is one of the most popular attractions in New York for those wanting to get a glimpse of its amazing skyline.
3. Flatiron Building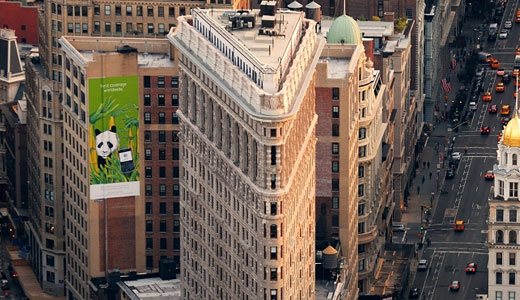 Image By: Songquan Deng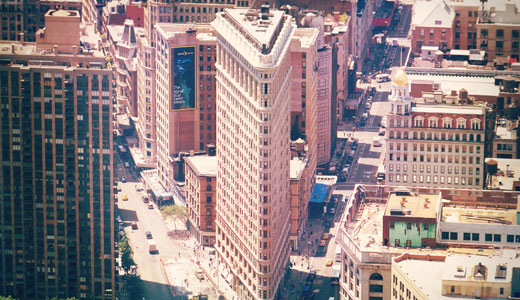 Image By: JTFinn
Location: 175 5th Ave, New York, NY 10010, United States
Noted for being one of the symbol of the skyscraper era and is considered the nations first true skyscraper, the Flatiron Building uniquely conforms to the triangular plot of land which marks the intersection of East 23rd Street. Its distinct shape has made the Flatiron Building one of New York's few surviving examples of the early 20th century technology and early 1900's architectural composition.
4. Hearst Magazine Building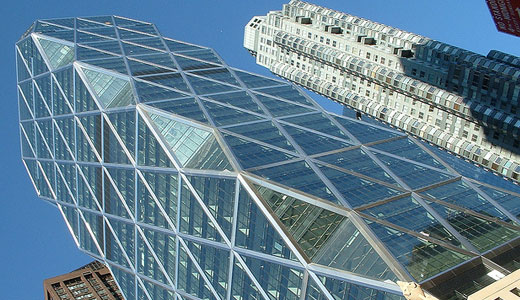 Image By: Paul Chibeba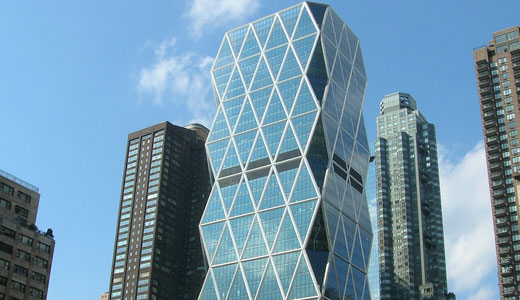 Image By: Luca Martellucci
Location: 300 West 57 Street New York City, U.S.
Acted as the world headquarters of the Hearst Corporation, the Hearst Tower or Hearst Magazine Building is a 46-story building with uncommon triangular framing pattern, also known as a diagrid. It has been cited as the best skyscraper in the world completed that year of the Emporis Skyscraper Award on 2006. The Hearst Building has been the first "green" high rise office building completed in New York City, wherein a number of environmental considerations were built into the plan.
5. Woolworth Building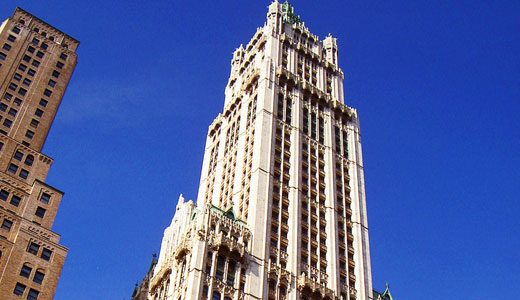 Image By: Mark Sanders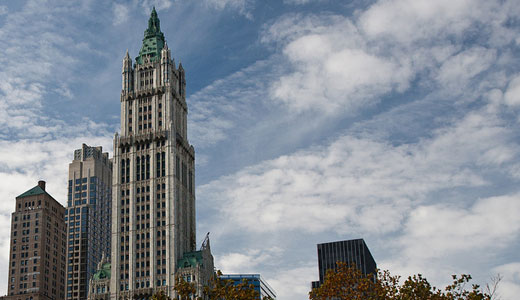 Image By: Steve Bumbaugh
Location: 233 Broadway, New York, NY 10007, United States
Completed in 1913, the Woolworth Building is noted to have 58 stories only, but its stories are so large (11-20 ft.) that the building has been considered to be 79 or 80 conventional stories. The building is designed in the Gothic style with hidden heavy steel frames and detailed terra cotta shell and is regarded as an engineering marvel.
Love the Big Apple? Here are some places that you can visit: New York City museums and unique-themed restaurants!