Certain events in all societies are inconceivable without music, because music is used to accompany other activities like dancing and merry-making. Music has also the power to break down the walls between cultures and to increase the level of human understanding.
Music festivals are a great platform for musicians as well as music lovers to share what they love most. These festivals feature different line-ups of performers in numerous podiums, providing fans the opportunity to jam with all their favorite artists together in one place. Aside from the music, most festivals also become a center for arts of various forms and are loaded with other things to do.
Each year, major cities around the globe celebrate music festivals particularly during summertime. Since Europe has the biggest and the grandest, here are some of the lists of Fun and Exciting European Music Festivals happening in different European countries.
1. Roskilde Festival, Denmark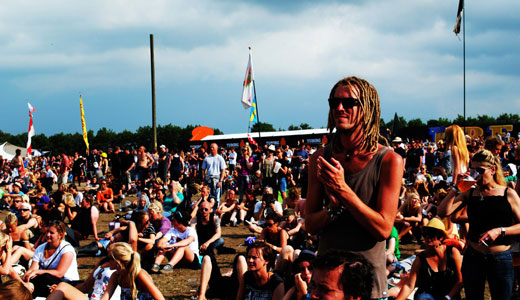 Image By: willardstiles
Date: July 4-7, 2013
Started in 1971 and now a four-day celebration, Roskilde Festival is one of the biggest European music festivals. "Warm-up" occasions are usually being prepared prior to the four-day main event with variety of music from both local and international acts, around the clock parties, food fest and art exhibits. This non-profit festival, which is run by a charity foundation, aims to develop and support music, culture and humanism.
2. Pinkpop Festival, Finland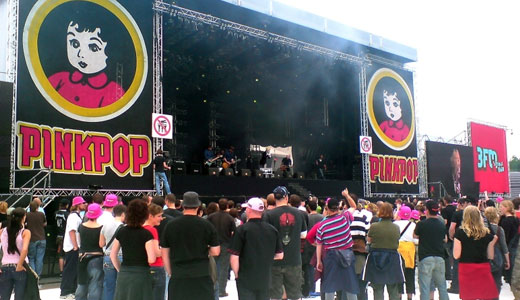 Image By: noco33
Date: June 14-16, 2013
Takes place in the city of Landgraaf, south of Amsterdam, this Dutch festival is one of the longest running annual music festivals in the world having started in 1970. Various festival camp-sites are available near the arena with complete basic amenities. The Killers, Kings of Leon, Green Day, Queens of the Stone Age, Thirty Seconds to Mars, Paramore and The Script are some of the much-awaited line-up this year.
3. Glastonbury Festival, United Kingdom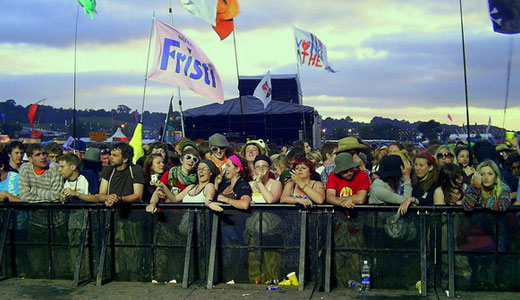 Image By: DodgeyGeezer
Date: June 26-30, 2013
This festival, which has been tagged as mother of all festivals, was first attended by 1,500 people in 1970 and keeps growing each year with its exceptional feast of music offering a splendid scale of entertainment for festival goers. Aside from variety of music, the five-day festival also features performing arts with cabaret, theatre, children's entertainment, green crafts and much more.
4. Exit Festival, Serbia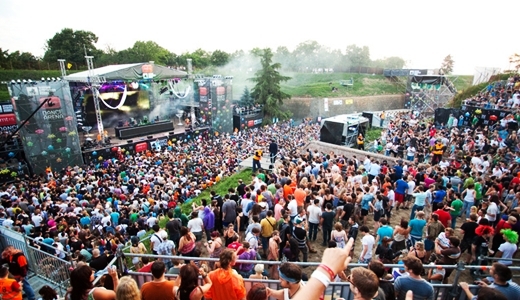 Image By: Exit Festival
Date: July 10-14, 2013
Staged annually in the Petrovaradin Fortress of Novi Sad during summer, Exit festival attempts to continue its original mission of providing substantial entertainment to the youth and at the same time bring pertinent social topics to the front line. This award winning music festival has gained international recognition defining the new generation of young people in Serbia and has attracted an increasing amount of household names.
5. Rock am Ring and Rock im Park, Germany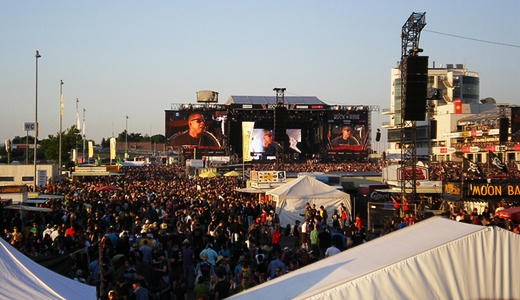 Image By: Schröder+Schömbs PR _ Brands | Media | Lifestyle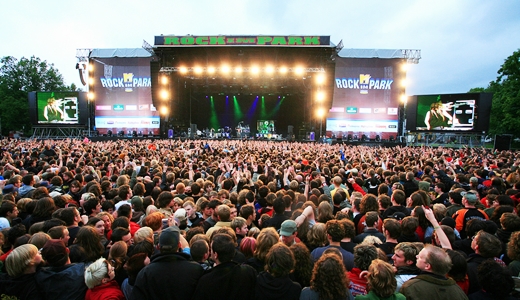 Image By: OnTourPics
Date: June 9-7, 2013
These two sister events situated in Nürburgring for Rock am Ring(Rock at the Ring) and Nuremberg for Rock im Park(Rock in the Park) commemorate the Germans' passion for rock music. Both festivals will be showcasing the appearances of well-known bands of the modern and alternative rock music this year with the likes of Green Day, Korn, Paramore, Thirty Seconds to Mars, FUN., Simple Plan, Limp Bizkit, The Killers and Papa Roach.
6. Sziget Festival, Hungary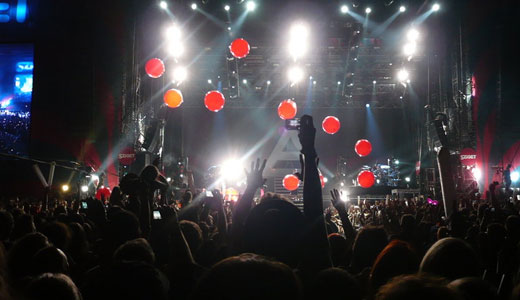 Image By: Samrachi
Date: August 5-12, 2013
Held in the country's capital city Budapest, this Hungarian music festival offers a seven-day non-stop party with great music not only from the biggest names of the international pop/rock scene, but also electronic, alternative, metal, folk, jazz, blues, and even classical tunes. Additional events include theatre, dance, films, fine art, crafts, literary presentations, sports and other free time activities.
7. Peace and Love Festival, Sweden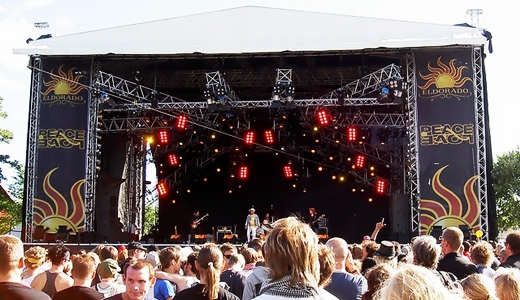 Image By: a_franked
Date: June 25-29, 2013
Sweden's biggest music festival, Peace and Love festival offers more than 150 artists performing through five stages in the fascinating Scandinavian city of Borlänge. As the festival name speaks itself, its concept is to spread the message of Diversity, Solidarity and Understanding, crossing borders and bringing divergent cultures from near and afar together. Anticipate some performance from Depeche Mode, Pet Shop Boys, The Script, Queens of the Stone Age and Paramore.
8. INmusic Festival, Croatia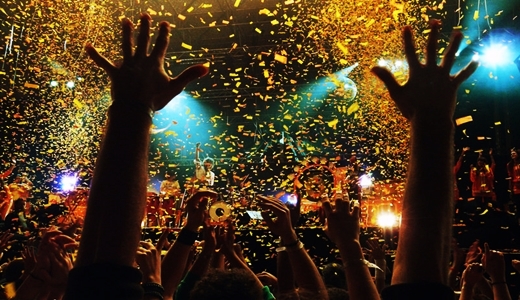 Image By: elektricna-ovca
Date: June 24-26, 2013
Known as Croatia's biggest international open-air festival, INmusic Festival is held annually on the shores of Lake Jarun in Zagreb. This musical event aims to eliminate the cultural differences by taking the "music" as a medium that emphasizes contemporary and popular culture. There are several genre-specific stages with renowned indie rock, heavy metal and electronica artists where music fans can jam along in the Croatian sunshine.
9. Rock Werchter, Belgium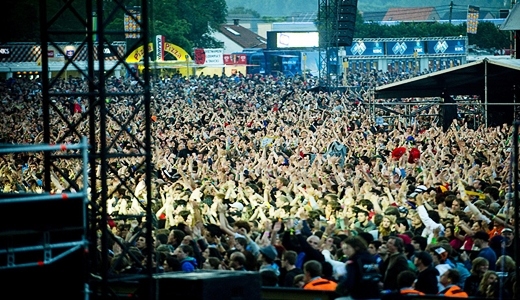 Image By: stubru
Date: July 4-7, 2013
Rock Werchter has been held in the small village of Werchter in Rotselaar, Belgium since 1974, and now one of Europe's biggest music festivals. This Belgian rock festival offers four days of wide-ranging international famous acts as well as local artists in a well organised commercial festival venue. Confirmed line-up includes Green Day, Kings of Leon, Blur, Rammstein, Thirty Seconds to Mars and Depeche Mode among others.
10. Optimus Alive, Portugal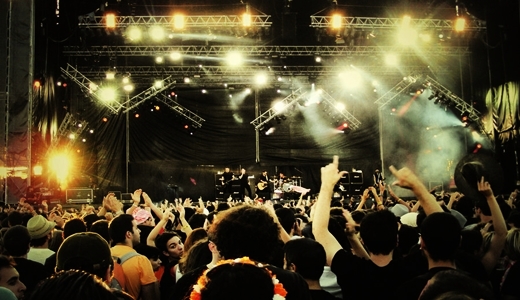 Image By: saraol3
Date: July 12-14, 2013
Optimus Alive is an annual Music and Arts festival taking place in the Algés riverside, Oeiras. This was first started in 2007 and despite its recent launch; the festival has attained a significant popularity from both local and foreign festival goers of Portugal. Among the bands that will entertain the party goers this year are Green Day, Depeche Mode, Kings of Leon, Phoenix, Of Monsters and Men.
11. Download Festival, United Kingdom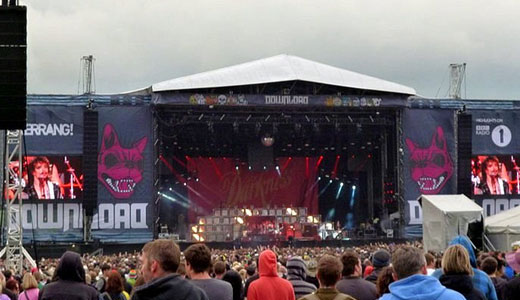 Image By: RHarding11
Date: June 14-16, 2013
This heavy rock dedicated music festival delivers over a hundred acts taking place on the five stages at Donington Park, the spiritual home of rock. Formerly hosted big names on rock scene like AC/DC, Aerosmith and Guns 'n Roses, Download festival will definitely electrify die-hard rock fans harder than ever before with huge names topping the bill. Slipknot, Iron Maiden, Rammstein, Korn, Queens of the Stone Age, Motorhead, and Alice in Chains are expected to perform this year.
12. Nova Rock Festival, Austria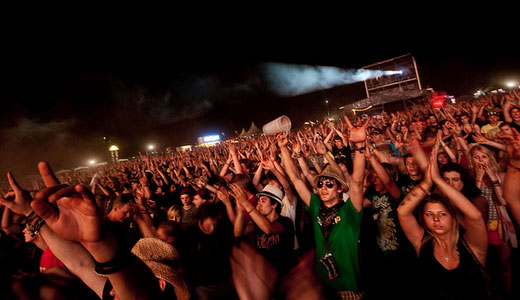 Image By: Christoph Liebentritt
Date: June 14-16, 2013
Grandest music festival in Austria and one of the biggest in Europe, Nova Rock was first launched in 2005. This festival offers three-day unadulterated hard rock music across two stages and a dedicated 'Partyzone' which takes place in Nickelsdorf near the boundary of Hungary and Slovakia.
So, for all those music lovers at the same time travelers and campers, get ready and prepare for a remarkable experience from one of the above mentioned music festivals. Whether you want to smash to hard rocking music, jump in unison to pop hits, or dance to the hottest beats from chart-topping DJs, surely, there's a festival with the right line-up matching your tastes.
More festivals right here that you may love visiting: Dinagyang Festival in Iloilo, Philippines, and Sinulog in Cebu, Philippines.