The beaches in Miami is one of its most favorite places that the locals and the tourists visit frequently. Aside from swimming, most people will surely love the water activities and sports that are offered including diving, snorkeling, canoeing, kayaking, standup paddleboard (SUP), windsurfing, and many more.
Among the most popular beaches in Miami is South Beach. It is a neighborhood in the city of Miami Beach that offers the quintessential Miami beach experience.
The beach's is perfectly located on Ocean Drive, across the street from many of Miami Beach's famous nightclubs. So for tourists and locals alike who wish to enjoy the city's night scene, this is the perfect place for you!!!
Explore Miami's South Beach coast and expect truly marvelous views of the ocean and what lies beneath it!!! Stay in to some of its Great Hotels Near South Beach, Miami that you and your loved ones would surely find great comfort and convenience. Check it right here!!!
Avalon Hotel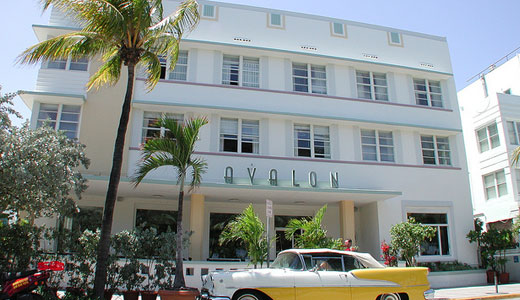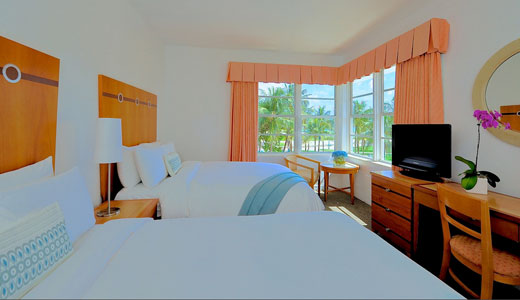 Location: 700 Ocean Dr, Miami Beach, FL 33139
One of the popular Art Deco Hotels on South Beach is the Avalon Hotel. It is famed for its iconic style and glamour in the area. The hotel has 3 types of rooms to choose from: the Classic Guestrooms, Beach View Rooms and the Beach Front Rooms. Among the amenities and services that can be enjoyed by its guests are continental breakfast, WiFi internet access, daily newspapers, valet parking, laundry and dry cleaning services, on-site ATM machine, business center and many more.
Edgewater South Beach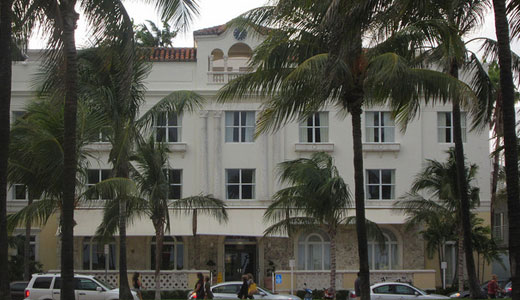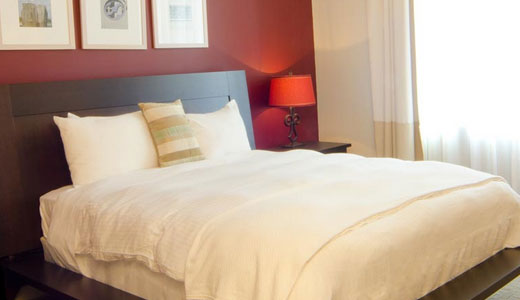 Location: 1410 Ocean Drive, Miami Beach, FL 33139
Featuring a modern boutique hotel, the Edgewater South Beach prides itself for offering guests an experience that blends stylish accommodations with exceptional service. Room types include Deluxe Studio, Deluxe Studio Ocean View, One Bedroom Suite, One Bedroom Suite Ocean View and Two Bedroom Suite. In-room amenities are large Flat Screen LCD TV with DVD player, wireless internet access, kitchenettes and marble bathrooms.
Gale South Beach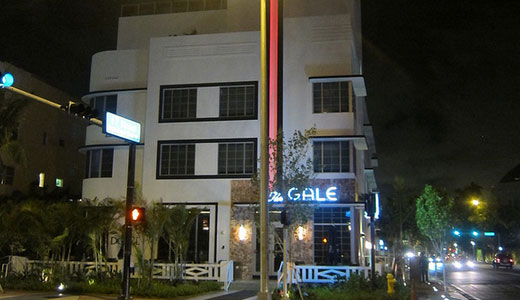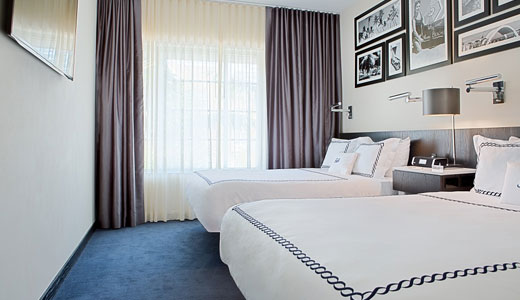 Location: 1690 Collins Ave, Miami Beach, FL 33139
The Gale South Beach is popular for its Italian Riviera-influenced design and is ideally located in the heart of South Beach. With a total of 87 guest rooms, the hotel's rooms convey the subtle, yet lavish boutique appeal of the Gale South & Regent Hotel. Amenities in the hotel includes a bar/lounge, fitness center, room services, swimming pool and a restaurant.
Ithaca of South Beach Hotel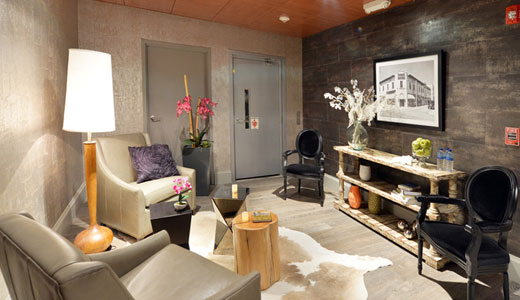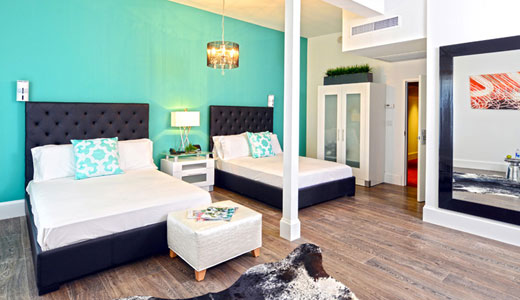 Image By: Ithaca of South Beach Hotel
Location: 601 Collins Ave, Miami Beach, FL 33139
Offering 11 spacious suites, the Ithaca of South Beach Hotel provides a private haven to those who love luxury, modern amenities and be in the heart of the action. Room amenities include Internet-ready TV, iPod speakers, and a massaging shower head.
Room Mate Waldorf Towers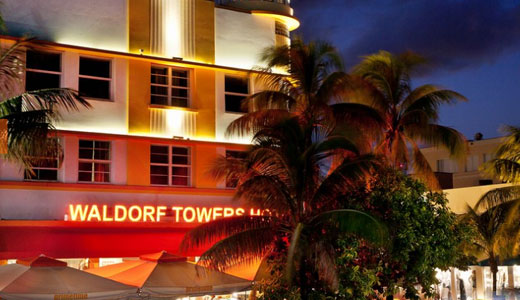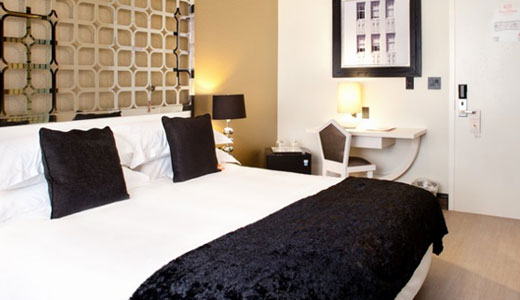 Location: 860 Ocean Drive, Miami Beach, FL 33139
The Room Mate Waldorf Towers is a renovated historic hotel that offers a great view of the sea and the beach front of the famous Ocean Drive. The hotel's 44 Waldorf Towers rooms have been fully furnished for the guests' comfort. Services and amenities include a safe, minibar, valet parking, laundry, air conditioning and WiFi internet access.
Surfcomber Miami South Beach, a Kimpton Hotel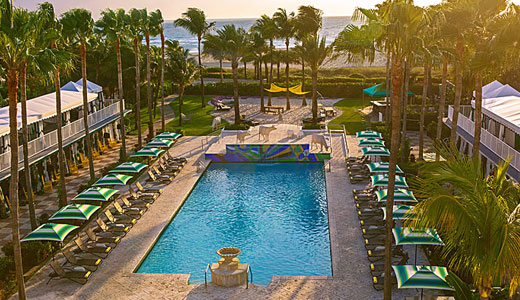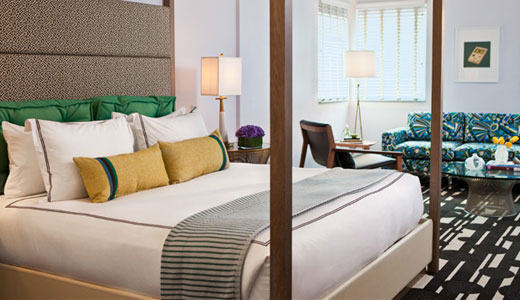 Location: 1717 Collins Ave, Miami Beach, FL 33139
Another favorite hotels near South Beach is the Surfcomber South Beach. The hotel offers a total of 186 guestrooms and suites, plus a variety of services and amenities including yoga mat in every room, direct beach access, heated pool, high-speed internet access, restaurant and fitness center among others.
The Betsy Hotel, South Beach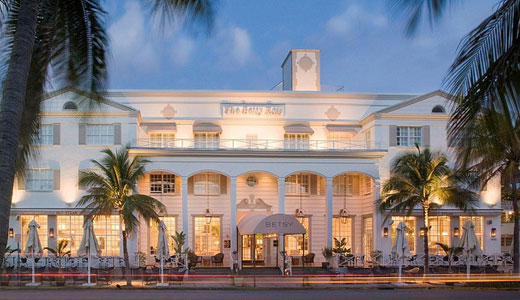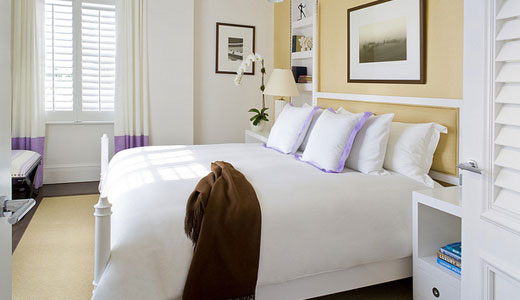 Location: 1440 Ocean Drive, Miami Beach, FL 33139
Prides itself for being a distinguished historic landmark hotel, the Betsy Hotel, offers 61 rooms and suites that are private beach side havens. Included in the hotel's services and amenities are Wellness Garden & Spa, Deck, Courtyard Pool and the Underground Speak-Easy.
The Hotel of South Beach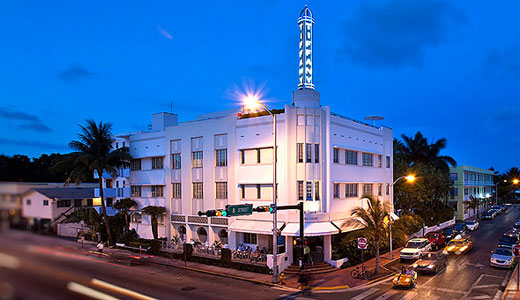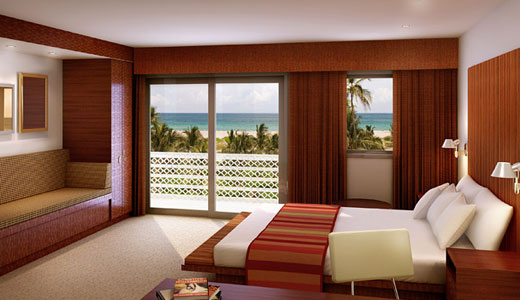 Location: 801 Collins Avenue, Miami Beach, FL 33139
The Hotel of South Beach is an award-winning hotel in South Beach that offers 53 deluxe rooms and suites, plus a rooftop pool with panoramic ocean views and a Bar & Lounge.
Services and amenities included at the hotel are fitness room, concierge service, valet parking and complimentary yoga to name a few.
Excited for a trip to Miami? More Miami Hotels to check out right here!! Also, browse through these great photos of the beach in Miami to get you all hyped up!!!
Like This Post? Pin It!