Massachusetts' largest city, Boston is regarded as the unofficial "Capital of New England" for its economic and cultural impact on the entire New England region. Boston is regarded as one of America's busiest and thriving cities. Its great attractions and tourist sites never fail to attract tourist coming all over the world. A stroll through the city and its historical sites is one of the many highlights that a traveler will surely enjoy not to mention its great museums and relaxing parks.
Great Sites to See in Boston, Massachusetts sums up some of the greatest tourist attractions that a traveler wouldn't want to miss during a visit to this great city.
1. Boston Common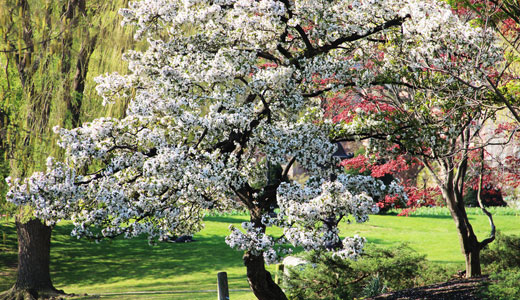 Image By: zizixahmazing
Address: Tremont St, Boston, MA 02108, United States
A central public park, the Boston Common is considered to be the oldest city park in the United States. The park is a great place for strolling around with its 20 hectares of land.
2. Boston Harbor Islands State Park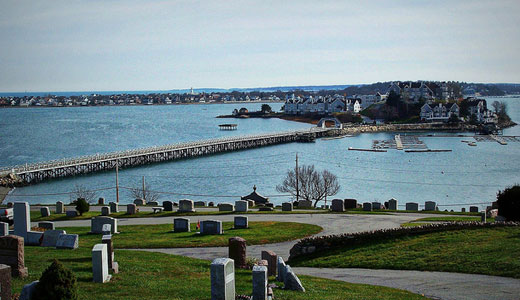 Image By:Jewishfan
Address: Norfolk, Plymouth, and Suffolk counties, Massachusetts, USA
Comprises a total of 13 islands located in Boston Harbor, the Boston Harbor Islands State Park offers an exciting island adventure right at the heart of the city with camping activities, day tours and visits and great boating experience.
3. Boston Public Garden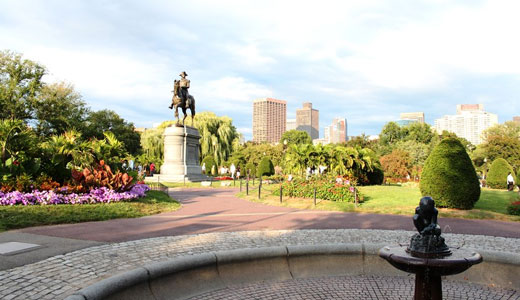 Image By: chameleon09
Address: 51 Beacon St, Boston, MA 02108, United States
Adjacent to the Boston Common, the Boston Public Garden contains a lake and a series of formal plantings maintained by the city from season to season. Statues such as George Washington, the Good Samaritan, and The Angel of the Waters are placed within it.
4. Boston Public Library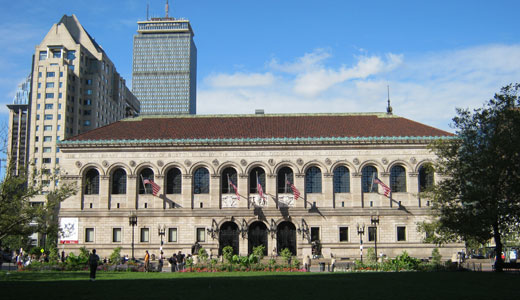 Image By: Belthazor1
Address: 700 Boylston St, Boston, MA, United States
The Boston Public Library is a municipal public library in Boston that was first publicly supported and allowed people to borrow books and other materials and take them home to read and use in the United States. Aside from its historical significance, the structure of the building is a must-see for all tourists.
5. Faneuil Hall Market Place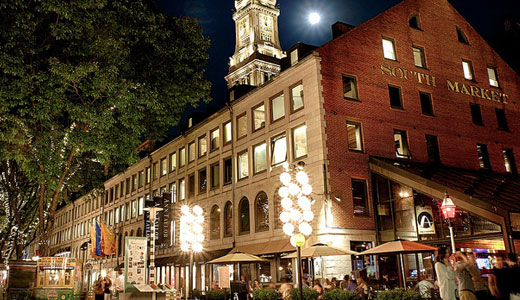 Image By: mhoffman1
Address: 1 Faneuil Hall Square, Boston, MA 02109, United States
A part of a larger festival market, the Faneuil Hall Market Place serves as an indoor/outdoor mall and food eatery. The market place is sometimes referred to as "the Cradle of Liberty".
6. Fenway Park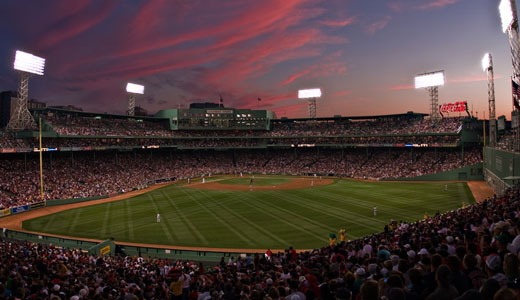 Image By: sharktankfan
Address:4 Yawkey Way Boston, Massachusetts 02215
The Fenway Park is considered to be the home ballpark of the Boston Red Sox baseball club. With the many renovations done on the park, it resulted in the unique, quirky features, including "The Triangle", "Pesky's Pole", and most notably the famous Green Monster in left field.
7. Freedom Trail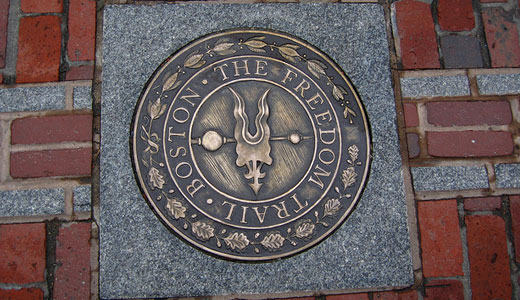 Image By: JasonCondon
Address: Boston, Massachusetts
The Freedom Trail is a red (mostly brick) path that winds it way through downtown Boston. Leading through a total of 16 significant historical sites, the trail is one of the most favored attraction among tourists which links together important local landmarks in the city.
8. Granary Burying Ground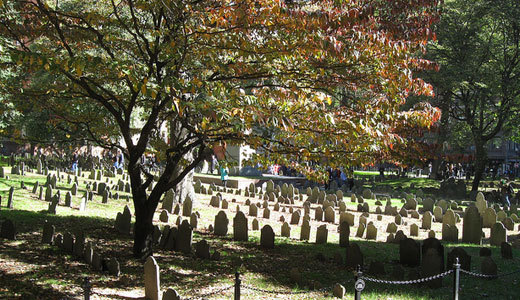 Image By: dzinerbc2012
Address: Tremont Street, Boston, 02111, United States
Boston's third-oldest cemetery, the Granary Burying Ground the final resting place for many notable Revolutionary War-era patriots. Aside from the notable burials of infamous persona in history, several memorials and monuments stand prominently on the grounds of this historic site.
9. Isabella Stewart Gardner Museum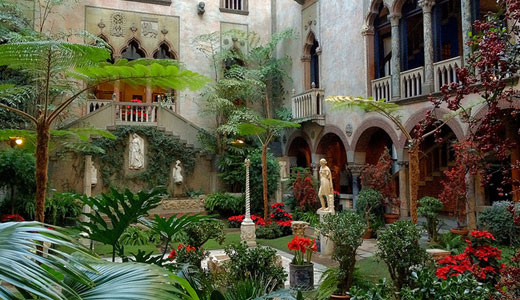 Image By: Acidgalore
Address: 280 Fenway, Boston, MA 02115, United States
Founded by Isabella Stewart Gardner- an American art collector, philanthropist, and patron of the arts- the Isabella Stewart Gardner Museum houses an art collection of European, Asian, and American art, from paintings and sculpture to tapestries and decorative arts. Guests visiting the musuem who are named Isabella are given free admission and occasional special events.
10. John F. Kennedy Presidential Museum & Library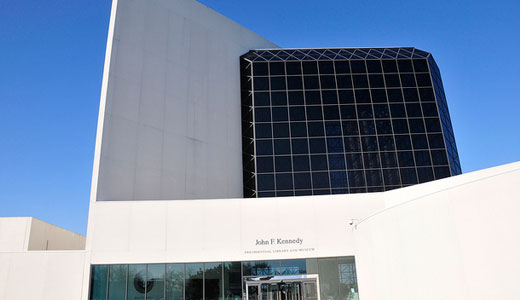 Image By: obendorf
Address: 220 Morrissey Blvd, Boston, MA 02125, United States
The presidential library and museum of the of the 35th President of the United States, John F. Kennedy. It is considered to be the official repository for original papers and correspondence of the Kennedy Administration and other published and unpublished materials.
11. Museum of Fine Arts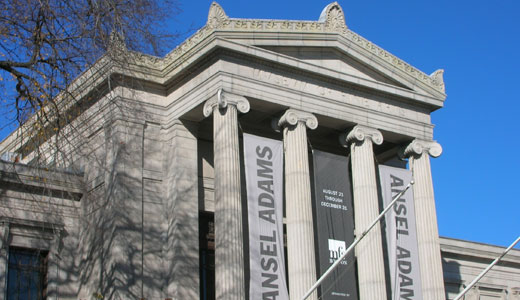 Image By: CelestialMemory
Address: 465 Huntington Avenue, Boston, Massachusetts, 02115
One of the largest museums in the United States, the Museum of Fine Arts attracts over a million visitors in one year all over the world. Containing over 450,000 works of art, the Museum has one of the most comprehensive collections in the Americas.
12. Museum of Science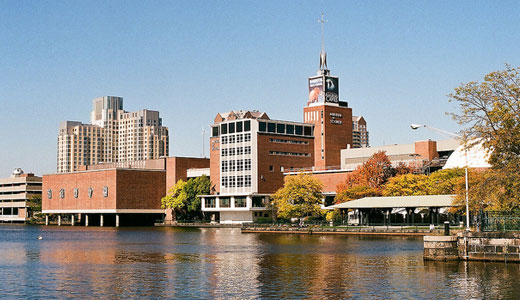 Image By: TimRittman
Address: 1 Museum Of Science Driveway, Boston, MA 02114, United States
Aside from being one of Boston's notable landmarks, the Museum of Science has remarkable interactive exhibits plus a number of live presentations throughout the building every day and other attractions. It is also one of the city's three bases of operations for Boston's privately operated Duck Tours.
13. New England Aquarium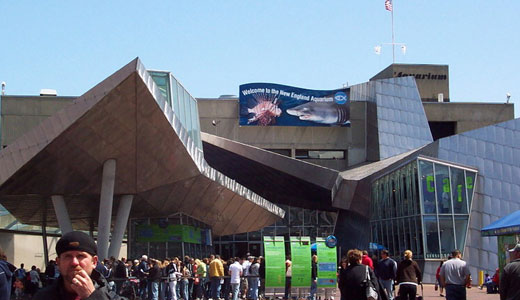 Image By: onyxswami
Address:1 Central Wharf, Boston, MA 02110, United States
Prides itself as the leading ocean exploration and marine conservation in the world, the New England Aquarium houses several marine life such as sharks, sea turtles, stingrays, eels, barracuda, and many smaller reef-living fish. There are smaller exhibits in the atrium including The Thinking Gallery, The Freshwater Gallery, The Edge of the Sea and The Northern Waters of the World Gallery.
14. North End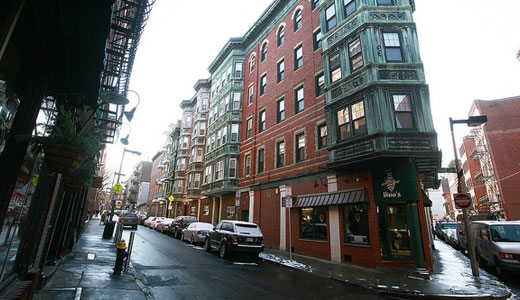 Image By: karynsig
Address: Boston, Massachusetts
The North End is a neighborhood of Boston which is considered to be the oldest residential community. People here have lived continuously since it was settled in the 1630s. A stroll through these streets will take you through several historic sites including the Clough House, Copp's Hill and Ozias Goodwin House.
15. Prudential Center Skywalk Observatory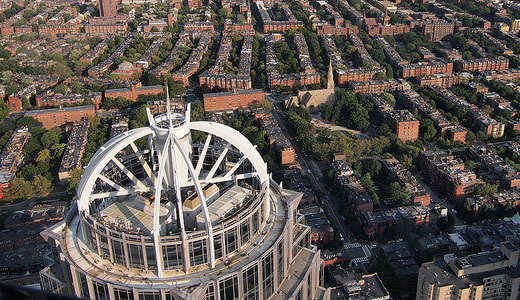 Image By: miniviews
Address: 800 Boylston St #50, Boston, MA 02199, United States
Boston's only sky-high vantage point for sweeping 360 degree views of Greater Boston and beyond, the Skywalk Observatory offers an exclusive state-of-the-art Acoustiguide audio tour.
Missed out some of Boston's great sites not mentioned here? Tell us about it and share it to all other travel enthusiasts!!!