Described to be a hidden natural treasure, the Fraser Island in Australia is a popular holiday destination for tourists around the world. The island stretches over 123 kilometer in length and 22 kilometers at its widest point with an area of 184,000 hectares.
Rank as part of the World Heritage Site, the island is a part of Australia's natural and cultural heritage and is the world's largest sand island. For travelers who love the beach and the water, Fraser Island is indeed a haven worth visiting for its amazing lakes.
Spend your day and the holidays on this island and relax your body with the refreshing and truly inspiring views that it offers!
Idyllic Lakes at the Fraser Island is a list of the island's lakes that are considered to be a must-see. Learn about the island's most popular of the 100 freshwater lakes and get to know why Fraser Island is truly remarkable!
Lake Boomanjin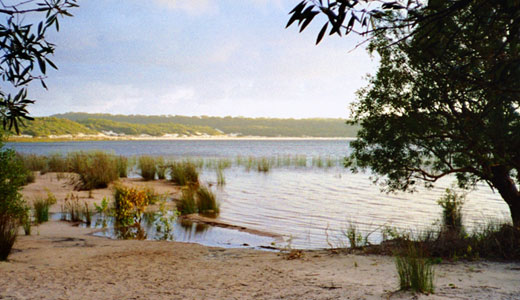 Lake Boomanjin is considered to be one of the largest perched lake in the world with an area of over 200 hectares. Fed by two creeks that pass through a wallum swamp where it collects tannins that tints the water to red, Lake Boomanjin has glistening, white, sandy beaches perfect for swimming, chilling out and offers a refreshing change from the usual lakes and beaches.
Lake Birrabeen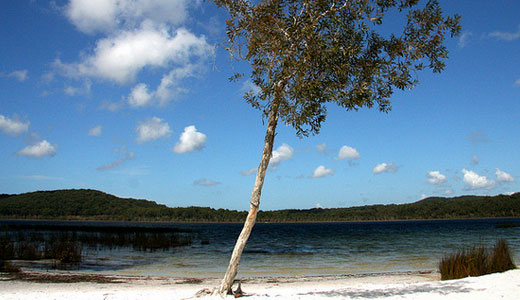 Formed by water accumulating on top of a thin impermeable layer of decaying twigs and leaves, the Lake Birrabeen is a stunning 'perched' lake good for swimming and relaxing.
Lake McKenzie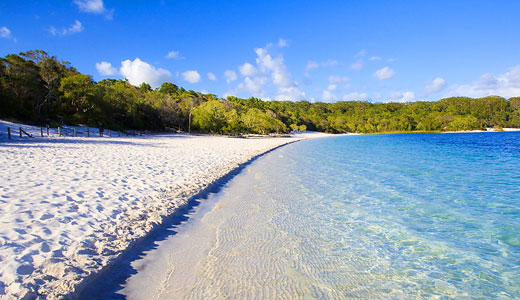 The Lake McKenzie is one of the most popular lakes in Fraser Island. Here, tourists and people visiting can exfoliate their skin with the mineral sand and soften their hair in the clear water of the lake.
Lake Wabby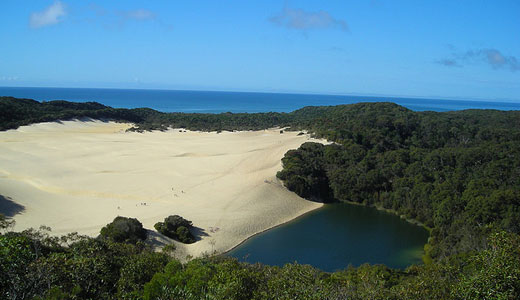 Classified as both a window and a barrage lake, the Lake Wabby is directly adjacent to a sand blow, which is slowly moving into the lake. The lake provides habitat to several species of fish.
More attractions from Australia: caves in Margaret River and beaches in Perth, Australia!
Like This Post? Pin It!