Like all other organization and establishments today, programs promoting awareness on the well-being of mother nature is indeed very popular. Many of today's hotel have aligned their program to sustaining and helping our Mother Earth.
The Majahuitas Resort in Puerto Vallarta is an example of an Eco-friendly resort, located in one of Bay Banderas' most exclusive beaches. The resort's ideal location gives the impression of staying in a private and deserted getaway. Built in a communal land, the resort has only 8 casitas, strategically arranged around the cove that allow its guests a beautiful ocean view.
This next post entitled Holidays at the Majahuitas Resort is a list of facilities and activities that guests can enjoy and avail. Check them out!
1. Accommodations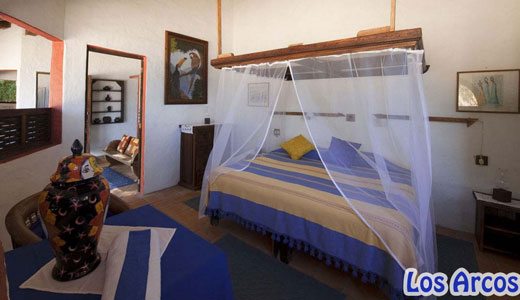 Image By: Majahuitas Resort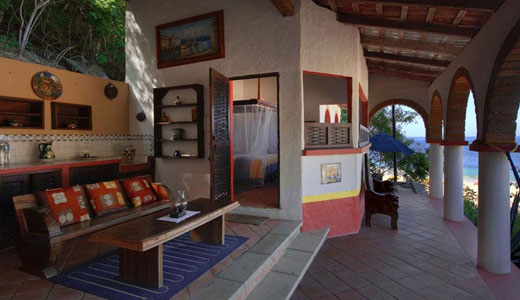 Image By: Majahuitas Resort
The Majahuitas Resort has 8 individual casitas, built to offer privacy and comfort to its guests. Each casitas are mostly open-air to take advantage of the gentle breeze, fabulous ocean views and sounds of the sea. Accommodating couples and families, with a full capacity of 30 guests, accommodations at the resort range from Los Arcos, Beach House, Chula Vista, Jungle House, Bouganvilllea, Los Mangos, Sunset House and Cliff House.
2. Dining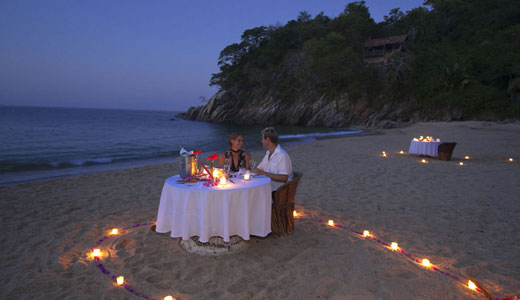 Image By: Majahuitas Resort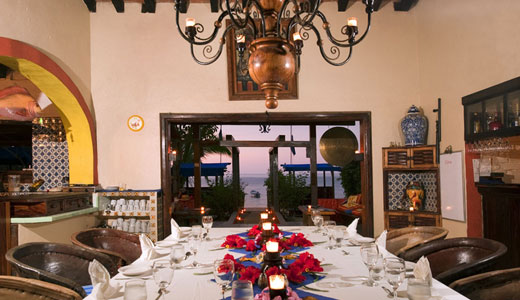 Image By: Majahuitas Resort
A holiday isn't complete without enjoying amazing food. One of the resort's specialty is the food that it offers. Traditional Mexican cooking along with plenty of seafood and three course gourmet dinners are served at the resort. The daily menu are based on ingredients that are in season and the daily catch and served in three (3) different settings: inside thedining room under a huge 25 candle chandelier; on a deck on the beach; or on a romantic table setup inches from the waves and right under the moonlight.
3. Activities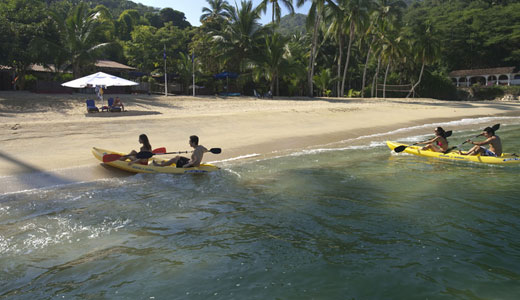 Image By: Majahuitas Resort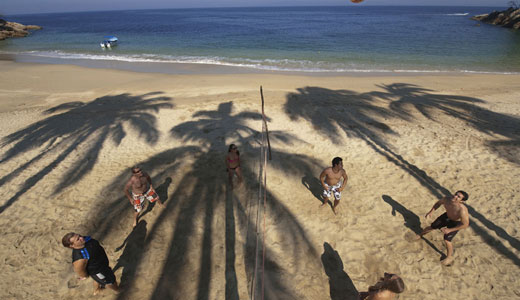 Image By: Majahuitas Resort
Enjoy the holidays by spending it on the beach! The resort offers several activities that can be enjoyed by everyone! Some of these activities include: Kayaks, Stand-Up Paddle Boards, Snorkeling Gear and Table Tennis, to name a few.
Visit more of Mexico's attractions and best accommodations: resorts in Playa del Carmen, hotels in Mexico City and tourist attractions in Puerto Vallarta.