America is considered to be one of the world's most powerful and progressive country. Its people, art, culture, and history can be better understood in its many museums on its States. America's museum comes in all shapes and sizes and tells a story of its own. In them, the country's brightest and biggest works can be seen including some collections from other countries.
For a list of interesting and popular museums, here are the Most Popular Museums in the United States for your reference. Try to visit some of these museums and find out why people love to visit them!!!
1. American Museum of Natural History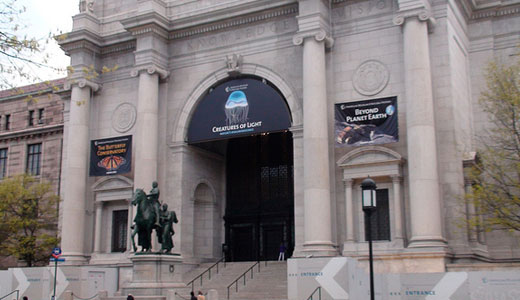 Location: 79th Street and Central Park West, New York City, NY 10024 (Manhattan)
The American Museum of Natural History is an observatory and planetarium with amazing sections and exhibits such as the Hayden Planetarium Space Theater, the Rose Center for Earth and Space and the Mammal Halls. A visit to this museum will give its guests an amazing journey from the edge of the universe to the inner workings of Earth, as well as an exploration of the life and cultures on Earth.
2. Art Institute of Chicago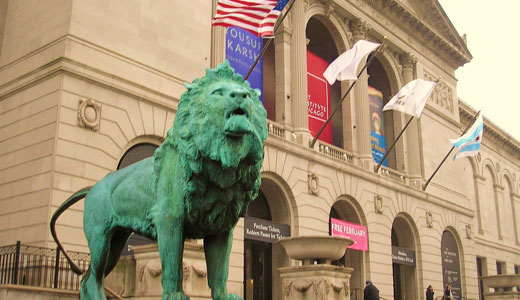 Location: 111 S Michigan St, Chicago, IL 60603-6404
Regarded as the second largest art museum in the US, the Art Institute of Chicago is a encyclopedic art museum with a collection of amazing Impressionist and Post-Impressionist art. Its collection is more than 5,000 years of human expression from cultures around the world and contains more than 260,000 works of art.
3. De Young Museum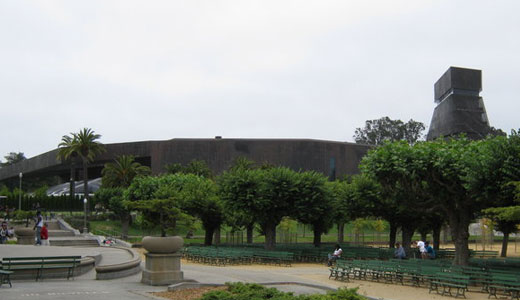 Location: 50 Hagiwara Tea Garden Dr, Golden Gate Park, San Francisco, CA 94118
M.H. de Young Museum or better known as De Young Museum is a fine arts museum which opened in 1895 and was named after a San Francisco newspaperman, M. H. de Young. Collection of the museum includes 17th to 21st century American art, international contemporary art, textiles, and costumes, as well as art from the Americas, the Pacific and Africa. Its twisting 144 foot (44 m) tall tower is a distinctive feature which can be seen in many areas in San Francisco.
4. Ellis Island Immigration Museum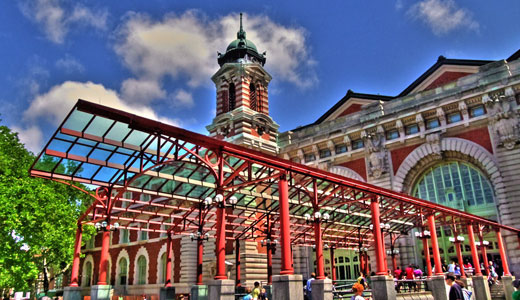 Location: Battery Park and Liberty Island, New York City, NY 10017
One of the US' most popular historic sites, the Ellis Island Immigration Museum is a family research facility that tells various stories of 12 million immigrants who entered America through Ellis Island. The museum's highlights includes a self-guided exhibit for the Ellis Island's role in the immigration history, the American Family Immigration History Center, The American Immigrant Wall of Honor, The American Flag of Faces and its film documentary "Island of Hope, Island of Tears".
5. Field Museum of Natural History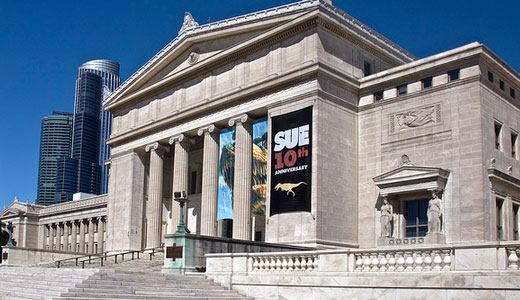 Location: 1400 S. Lake Shore Drive, Chicago, IL
The Field Museum of Natural History in Chicago is known for its amazing museum's exhibits which includes Evolving Planet exhibit with a large collection of dinosaur skeletons, a large and diverse taxidermy collection and Sue (the largest and most complete Tyrannosaurus skeleton currently known).
6. Getty Center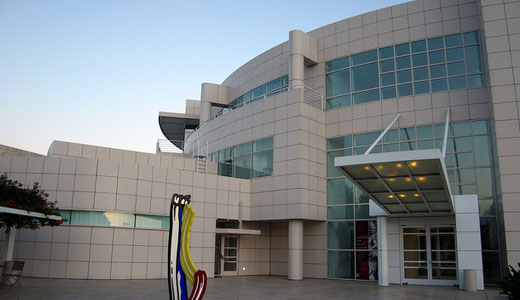 Location: 1200 Getty Center Dr, Los Angeles, CA 90049 (Central L.A)
Houses European paintings, drawings, decorative arts, and European and American photographs, the Getty Center is an art museum that collects, conserves, exhibits and interpret works of art of outstanding quality and historical importance. Exhibits includes Japan's Modern Divide: The Photographs of Hiroshi Hamaya and Kansuke Yamamoto, Untold Stories: Collecting and Transforming Medieval Manuscripts and Drama and Devotion: Heemskerck's Ecce Homo Altarpiece from Warsaw.
7. Los Angeles County Museum of Art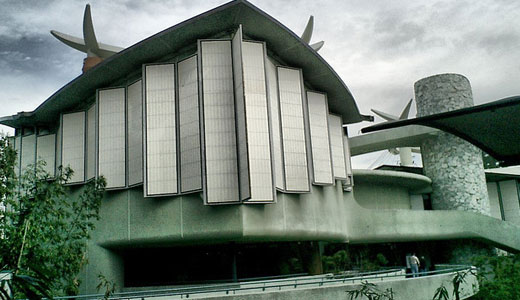 Location: 5905 Wilshire Blvd, Los Angeles, CA 90036 (Central L.A)
The Los Angeles County Museum of Art is the largest art museum in the western United States. It has a large collection with more than 100,000 works spanning the history of art from ancient times to the present and attracts millions of visitors annually. The museum's collection includes Modern and Contemporary Art, American and Latin American art, Asian art and Greek, Roman, and Etruscan art.
8. Metropolitan Museum of Art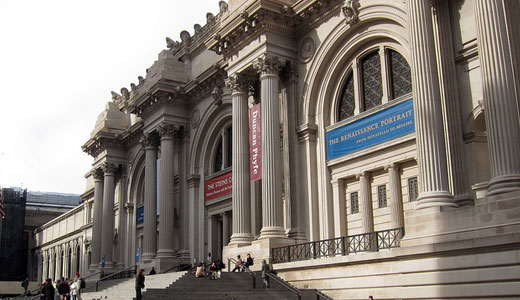 Location: 1000 Fifth Avenue, New York City, NY 10028-0198 (Manhattan)
With a permanent collection of art from classical antiquity and Ancient Egypt, paintings and sculptures from nearly all the European masters, and an extensive collection of American and modern art, the Metropolitan Museum of Art is the largest museum in the United States. It is also the home to encyclopedic collections of musical instruments, costumes and accessories, and antique weapons and armor from around the world.
9. Museum of Fine Arts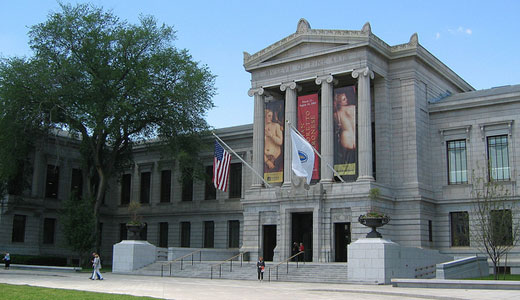 Location: 465 Huntington Ave, Avenue of the Arts, Boston, MA 02115-5597
Attracting over a million of visitors annually, the Museum of Fine Arts in Boston is one of the largest museums in the US. Founded in 1870, the museum houses over 450,000 art works. The highlights of the museum's exhibits includes the Egyptian artifacts, French impressionist and post-impressionist and Chinese painting and calligraphy.
10. Museum of Modern Art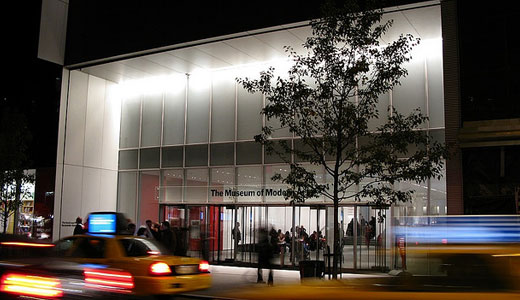 Location: 11 West 53rd Street, New York City, NY 10019
The Museum of Modern Art is an art museum that develops and collects modernist art. It is considered to be the most influential museum of modern art in the world. It has more than 150,000 pieces of modern Western masterpieces as well as 22,000 films and 4 million film stills.
11. Museum of Science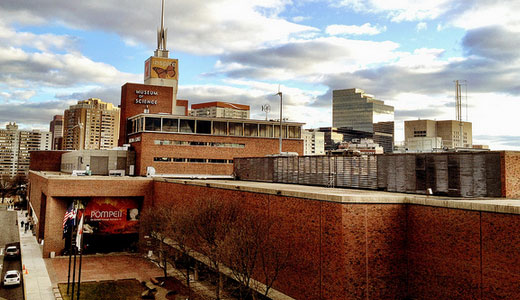 Location: Science Park, Boston, MA 02114
A Boston landmark, the Museum of Science has an amazing 500 interactive exhibits. Aside from its live presentations , the museum also has over 100 animals, many of which have been rescued and rehabilitated.
12. National Gallery of Art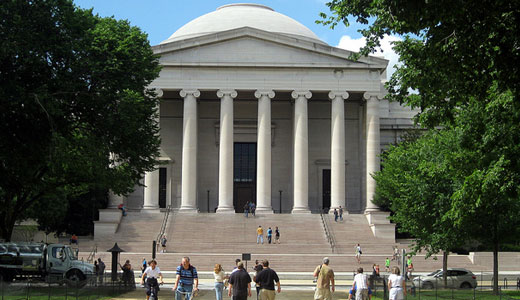 Location: West Building, Constitution Avenue and 6th Avenue, Washington DC, DC 20565 (National Mall)
The National Gallery of Art is a national art museum with a collection of paintings, drawings, prints, photographs, sculpture, medals, and decorative arts including the only painting by Leonardo da Vinci in the America and the largest mobile ever created by Alexander Calder. Its art collection is considered to be one of the finest collection in the world.
13. National Museum of American History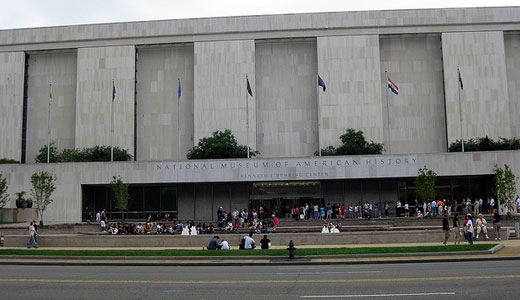 Location: Constitution Ave. NW, Between 12th and 14th Street Constitution Avenue, Washington DC, DC 20560 (Federal Triangle)
Featuring America's social, political, cultural, scientific and military history, the National Museum of American History was opened in 1964 and was previously named as the Museum of History and Technology. The museum collects, preserves and displays the US heritage.
14. National Portrait Gallery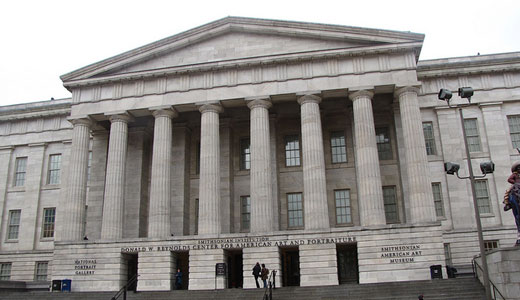 Location: F Street NW, Smithsonian Institution, Washington DC, DC 20560 (Downtown / Chinatown)
The National Portrait Gallery is a historic art museum which is housed in the historic Old Patent Office Building. One of the highlights of the museum's collection is its Hall of Presidents, which contains portraits of nearly all American presidents and is the largest and most complete collection in the world, except for the collection in the White House.
15. Smithsonian Institution's National Air and Space Museum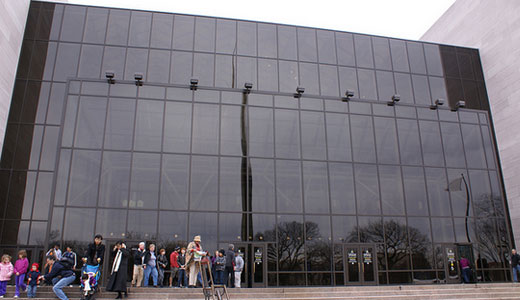 Location: Sixth and Independence Ave., SW, Washington DC, DC 20560 (National Mall)
Holds the largest collection of historic aircraft and spacecraft in the world, the Smithsonian Institution's National Air and Space Museum is a center for research of the history and science of aviation and spaceflight. The museum was established in 1946.
16. Solomon R. Guggenheim Museum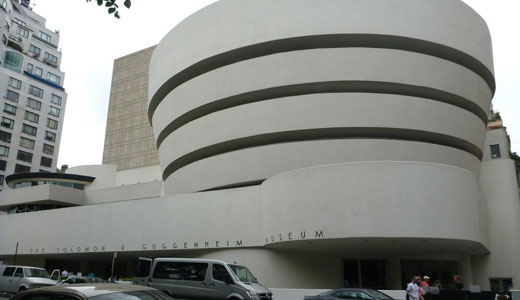 Location: 1071 Fifth Ave. at 89th St., New York City, NY 10128 (Manhattan)
Solomon R. Guggenheim Museum or Guggenheim Museum is a well-known art museum that houses renowned and continuously expanding collection of Impressionist, Post-Impressionist, early Modern and contemporary art. Conceived as a "temple of the spirit" and is one of the 20th century's most important architectural landmarks, the Guggenheim Museum is a cultural icon and is seen widely in popular culture.
US' busiest city also offers some fun and exciting museums. Check out a a list of museums in New York City.
Like This Post? Pin It!