Before traveling to a new country, it is best to look for amazing places to visit within the area first before deciding which of its cities you would like to take the time exploring. Most often, it gives you the opportunity to see if the attractions available fits your taste and your likes.
Australia is the smallest continent on earth and lies on a continental shelf. Its unique diversity of deserts, coral reefs, tall forests, snow-cloaked mountains and amazing cities makes it among the world's popular tourist destination.
Its many states and cities offers a wide array of attractions that are fit for all ages and tastes. Popular Tourist Attractions in Australia is a list of places that you may consider when visiting the country. Explore, unwind and get your vacation organized!!!
Brisbane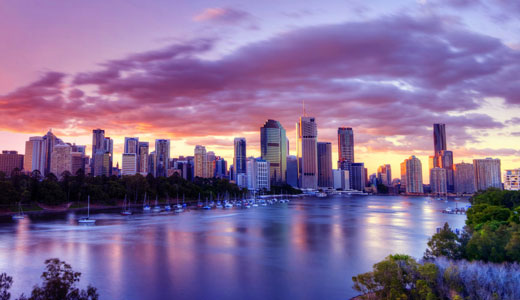 Location: Brisbane, Queensland, Australia
Brisbane is a populous city in Queensland. It is the third largest city in Australia and has been considered to be one of the most laid-back city in the country despite its recent transformation into a cosmopolitan city.
Cairns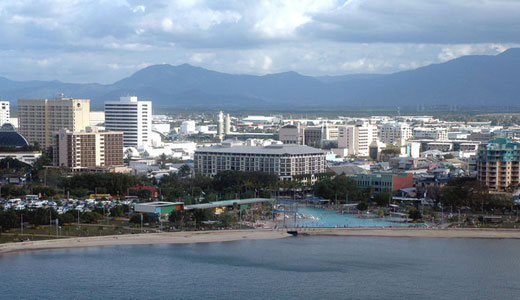 Location: Cairns, Queensland, Australia
The city of Cairns is considered to be the gateway to some of Australia's most visited places and offers a wide variety of tourist attractions as well. It is a great place for adrenaline junkies who are out for adventure.
Canberra Museum and Gallery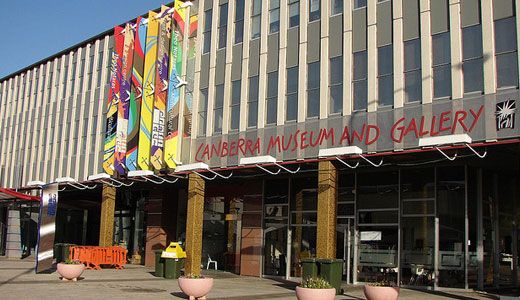 Location: Corner London Circuit & Civic Square, Canberra ACT 2600, Australia
Canberra Museum and Gallery is an art gallery that exhibits Cranberra's strong collection of artworks and museum objects. It celebrates the art of the region.
Central Market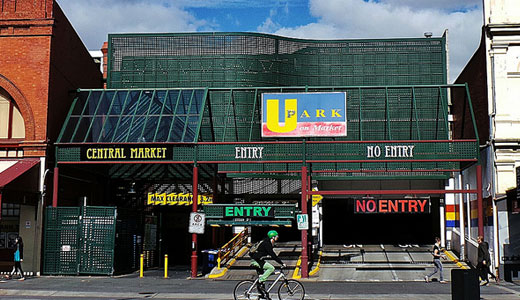 Location: Rundle St., Adelaide, Australia
The Central Market in Adelaide has about 250-odd stalls that allows the visitors to experience a one-stop shop where you can purchase your groceries, gifts and other specialty needs.
Fraser Island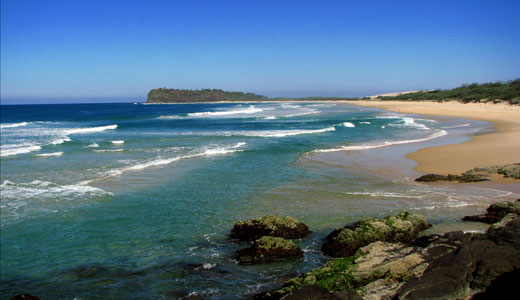 Location: Fraser Island, Australia
Stretching over 123 kilometers, the Fraser Island is regarded as the largest sand island in the world. It is listed as a World Heritage Site that is famous for its long uninterrupted white beaches, sand cliffs, freshwater lakes and rain forests.
Great Ocean Road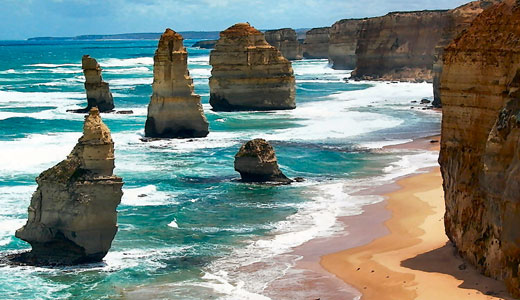 Location: Great Ocean Road, Australia
The Great Ocean Road is a 243-kilometer stretch of road that has the world's largest war memorial. Among the prominent landmarks in the area is the nationally significant Twelve Apostles limestone stack formations.
Kakadu National Park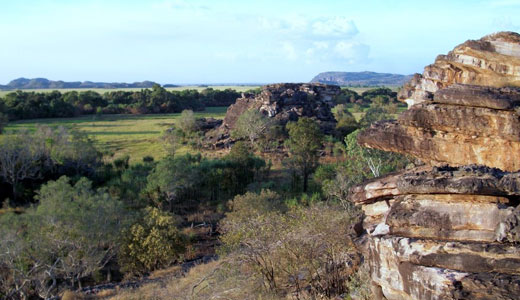 Location: Kakadu Hwy, Jabiru NT 0886, Australia
Kakadu National Park is an archaeological and ethnological reserve with a complex ecosystems, tidal flats, flood plains, lowlands and plateau. Aside from the wide range of plants and animals living here, the park has numerous cave paintings, rock carvings and archaeological sites that records the daily living of the Aboriginal people.
Kings Canyon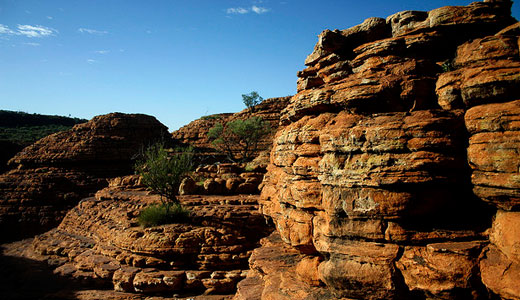 Location: Kings Canyon, Australia
A part of the Watarrka National Park with walls that are about 100 metres high. It is a perfect place for a hike with amazing landscapes and view.
Melbourne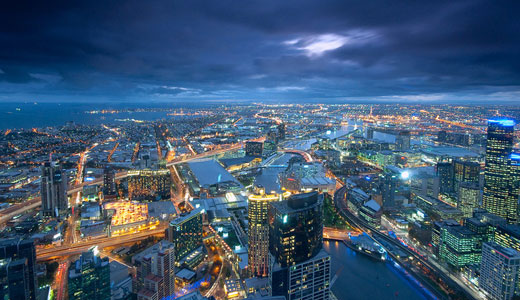 Location: Melbourne, Victoria, Australia
One of Australia's most progressive city, Melbourne is the hub of greater metropolitan area that offers a wide array of tourist attractions.
Mindil Beach Sunset Market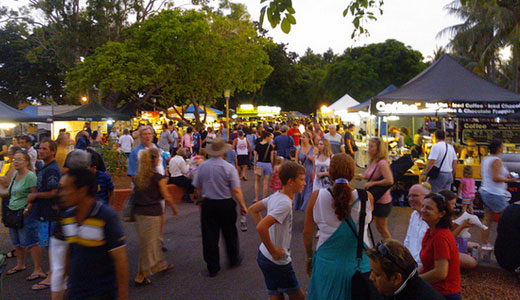 Location: 16/35 Cavenagh St, Darwin NT 0800, Australia
Attracting tourists with its superb food, enticing ambiance and alluring products, the Mindil Beach Sunset Market offers a variety of items for sale for the visitors not to mention the entertainment in the area.
Perth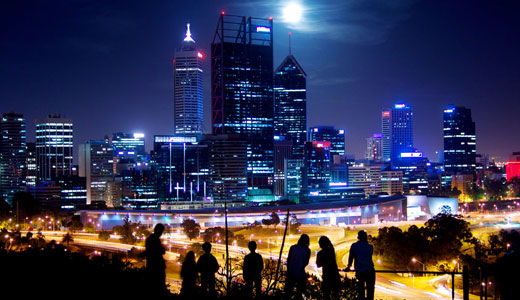 Location: Perth, Australia
Perth is a fast growing city in the Western Australia. The city sits on the Swan River with amazing views and attractions for tourists visiting the city.
Port Arthur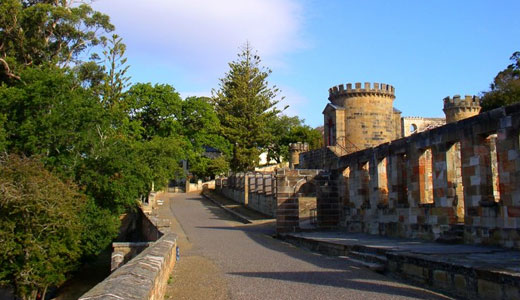 Location: Port Arthur, Tasmania, Australia
A small settlement that is home to the well-preserved Port Arthur Historic Site, Port Arthur is a prime tourist attraction in Tasmania. There are tours available in the town for the guests who are visiting and are being taken to explore the restored buildings and other historic sites.
Sydney Harbour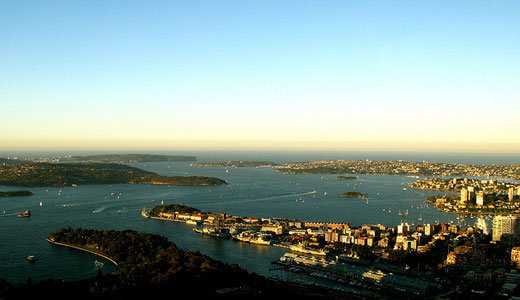 Location: Sydney, Australia
Australia's infamous city of Sydney does not only boasts of its world-class attractions and entertainment. Its harbor is also a truly magnificent area wherein it is considered to be one of the most beautiful natural harbor in the world. Its 240 kilometers of shoreline are dotted with large tracts of park lands, reserves and gardens.
Tasmania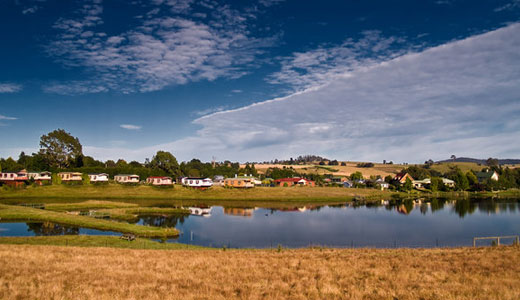 Location: Tasmania, Australia
Abundant in wilderness and wildlife, Tasmania is an island located 240 kilometers to the south of the Australian continent. It offers world-class experiences with its World Heritage Convict sites, amazing landscapes, relaxing environment and amazing entertainment.
The Great Barrier Reef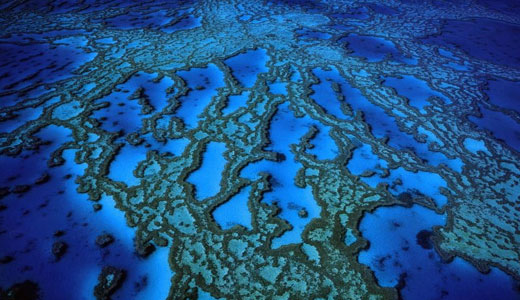 Location: Queensland, Australia
Regarded as the world's largest coral reef system, the Great Barrier Reef is a state icon of Queensland. It is the world's biggest single structure made by living organisms.
The Olgas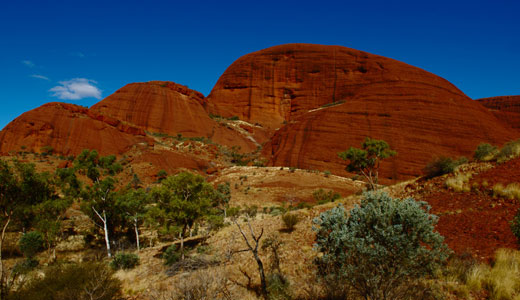 Location: Petermann NT 0872, Australia
The Olgas, also known as Kata Tjuta, is a a group of large domed rock formations in Central Australia. It is made up of 36 formations wherein the highest point rises about 546 meters above ground. Walks are being provided in the area for tourists where The Walpa Gorge walk is the most popular.
Read more of Australia's amazing attractions right here: Cairns top attractions, Melbourne's top attractions, attractions in Port Lincoln and attractions in South Australia.
Like This Post? Pin It!