Home to the top tourist attractions in Southern California, the city of San Diego is a favorite for family vacations and offers world-class attractions. Aside from the skyscrapers and brick facades, the city provides its locals and tourists with a variety of entertainment to sate everyone's vision of an ideal vacation.
From the unlimited outdoor recreation, thriving arts and culture community, sightseeing tours and award-winning restaurants, San Diego is truly an amazing tourist destination to pamper yourself and rejuvenate.
San Diego Top Attractions lists down some of the city's most popular attractions. Check out our complete list and try to include them during your visit to the city!!!
Balboa Park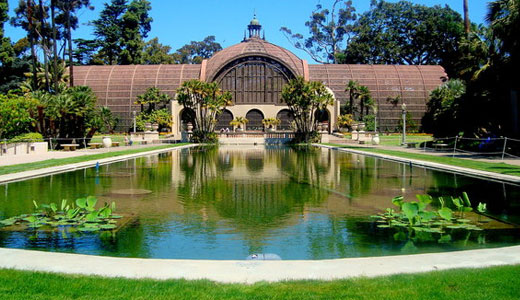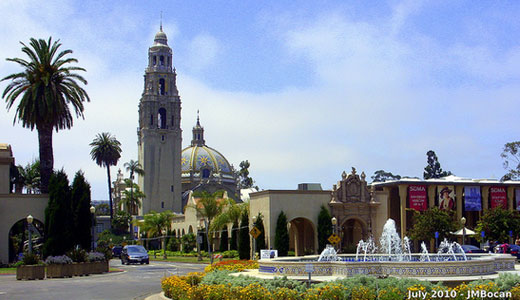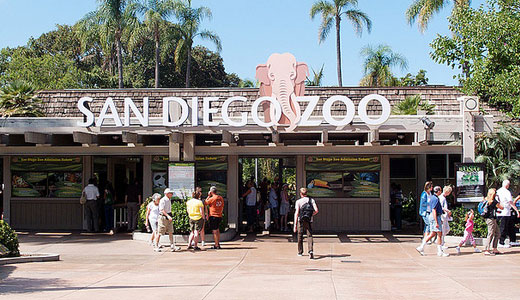 Location: 1549 El Prado, San Diego, CA 92101, United States
The Balboa Park is considered to be the largest urban culture park in California with 15 museums, performing arts venues, beautiful gardens and the popular San Diego Zoo. Its open spaces, natural vegetation and amazing landscape makes it a premiere tourist attraction.
Beaches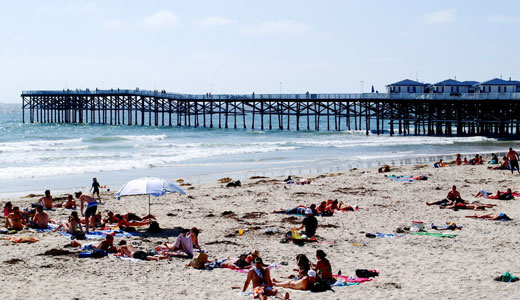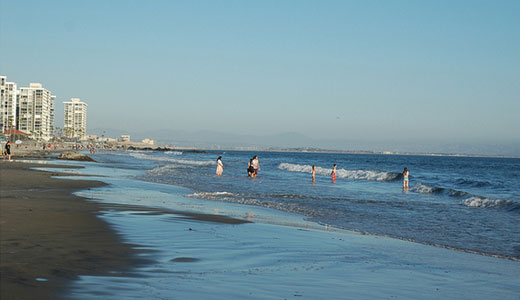 Location: San, Diego, California
One of the most popular attractions in San Diego are its beaches. Its 70 miles of pristine coastline, amazing weather and great surf and sand makes it a prime destination for beach lovers out there. Among its most popular beaches are the Mission Beach, Coronado Beach and La Jolla.
Cabrillo National Monument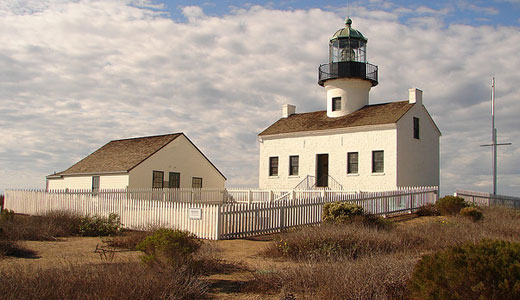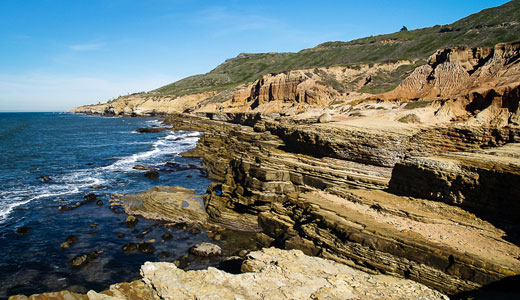 Location: 1800 Cabrillo Memorial Dr, San Diego, CA 92106, United States
The Cabrillo National Monument is a park commemorating the exploration of Juan Rodrguez Cabrillo of the coast of California. Aside from the iconic Old Point Loma Lighthouse, the park also offers a spectacular view of the harbor and skyline of San Diego.
Fort Rosecrans National Cemetery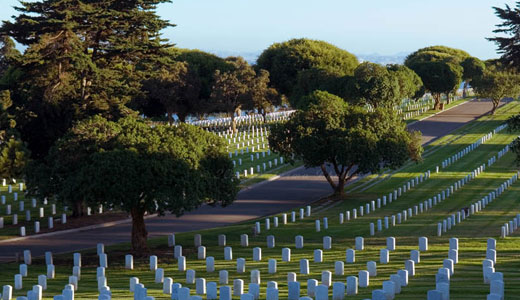 Location: 1800 Cabrillo Memorial Dr, San Diego, CA 92106, United States
Fort Rosecrans National Cemetery is a historic landmark in San Diego that pays tribute to the men and women who have served the country. It offers a tranquil and beautiful atmosphere that allows the guests to truly appreciate history.
Gaslamp District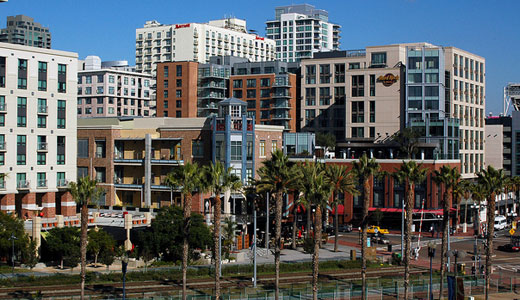 Location: San Diego, California
Regarded as the heart of San Diego's Nightlife, the Gaslamp Quarter offers a variety of entertainment options for tourists and locals including theaters, galleries, playgrounds, concert venues, world-class restaurants. The area is listed as a historic district on the National Register of Historic Places as Gaslamp Quarter Historic District.
La Jolla Cove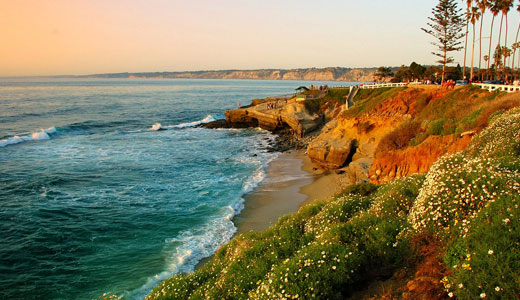 Location: La Jolla, San Diego, California
La Jolla is an affluent neighborhood in San Diego. Its La Jolla Cove is famous for its picturesque view and clear waters perfect for swimming and diving. Aside from the beach, walking trails are also situated here for a leisure day and is an ideal picnic location.
LegoLand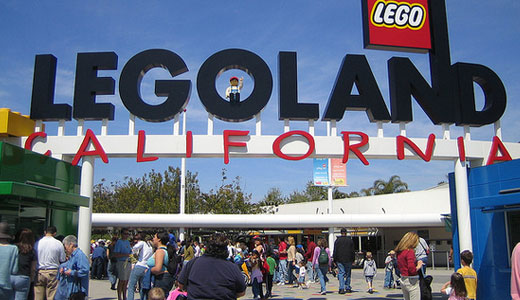 Location: 1 Legoland Drive, Interstate 5 to Cannon Road East, Carlsbad, CA
The LegoLand in California is a resort with over 60 rides, shows and attractions. There are exhibits where guests can interact and get their personal hands-on experience.
Old Town San Diego State Historic Park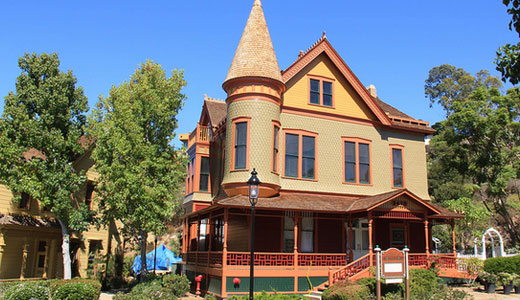 Location: 4002 Wallace St, San Diego, CA 92110, United States
Old Town San Diego State Historic Park is a state protected historical park in San Diego that commemorates the early days of San Diego, during the Mexican and early American periods, 1821-1872. Among the attractions in the park is the Altamirano-Pedrorena House, Black Hawk Smithy & Stable, Heritage Park Victorian Village and the San Diego Union Museum.
Sea World San Diego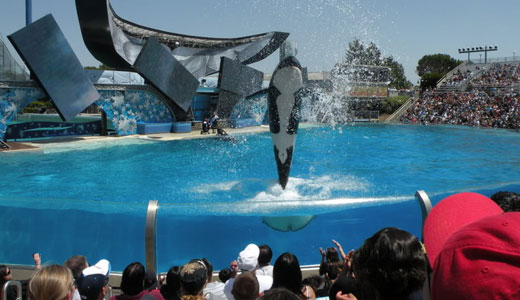 Location: 500 Sea World Drive, Sea World of California, San Diego, CA 92109
Sea World San Diego is an amusement/ theme park with up-close encounters to the mystery of the sea and sea life. Attractions such as rides, shows and exhibits are available at the park.
Seaport Village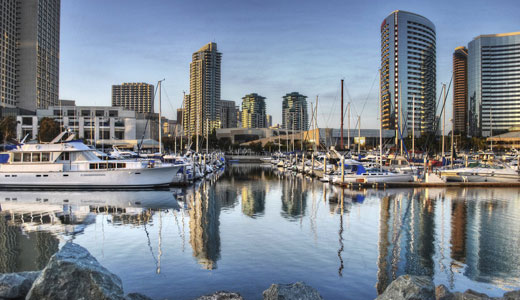 Location: 849 W Harbor Dr, San Diego, CA 92101, United States
The Seaport Village is a 14 acre waterfront shopping, dining and entertainment complex with 50-plus diverse shops, 17 unique eateries and outdoor entertainment.
Sunset Cliffs Natural Park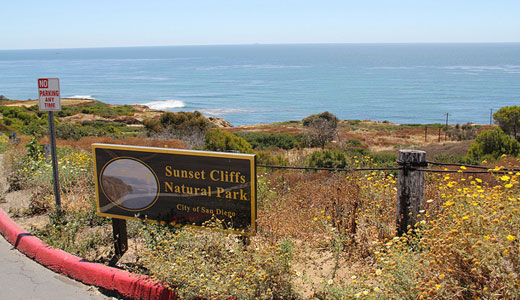 Location: 1253 Sunset Cliffs Blvd, San Diego, CA
A unique coastal environment along the Point Loma peninsula's western shoreline, the Sunset Cliffs Natural Park offers a spectacular ocean views with dramatic cliff formations and caves, inter tidal area and native coastal sage scrub habitat. The Sunset Cliffs Natural Park has a total land area of 68-acres and is considered to be a regional park.
Torrey Pines State Reserve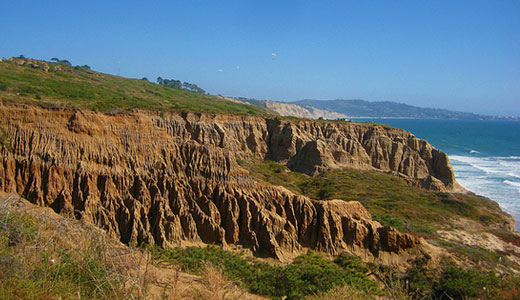 Location: Coast Highway 101, San Diego, CA 92037
The Torrey Pines State Reserve is considered to be a wilderness island that is home to San Diego's rarest pine tree, the Pinus torreyana. Aside from these pine trees, the reserve also features some high broken cliffs and deep ravines on headlands overlooking the ocean that hikers and nature-lovers will surely enjoy.
USS Midway Museum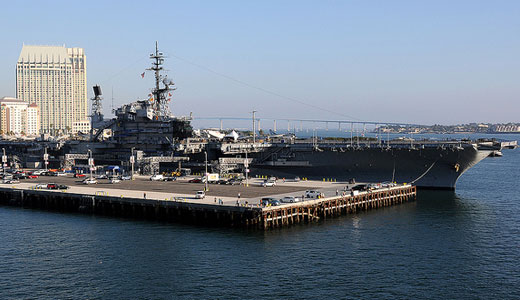 Location: 910 N. Harbor Drive, San Diego, CA 92101
The USS Midway is regarded as the longest-serving US Navy aircraft carrier of the 20th century that has been decommission in April of 1992 and opened as a museum ship in 2004. It is a real aircraft carrier with family-oriented activities facilitated for everyone.
More of America's top attractions that you will surely love: top attractions in Chicago,Belvidere tourist attractions, Columbus, Ohio's tourist attractions, and sites in Boston.
Like This Post? Pin It!