A city of historical and cultural relics, Shanghai is by far a cultural center in China that has merged and developed the Chinese and Western cultures.
Shanghai is regarded to be the "showpiece" of the booming economy of China and is home to some of the most popular historical landmarks in Asia.
The city's development as a metropolis and its conscious efforts to maintain its culture and tradition has attracted tourists from all over the world and has set the pace for the rest of the world.
Shanghai Culture can best be described as ancient and modern, open and unique and traditional and trendy. A closer look to its attractions give tourists an overview and understanding of how the culture and tradition of Shanghai and its people has developed through the past centuries.
Shanghai, China's Historical Attractions lists down some important places to visit in the city. Here, you will surely appreciate the culture and the traditions that has molded Shanghai. Enjoy browsing!!!
Fengjing Ancient Town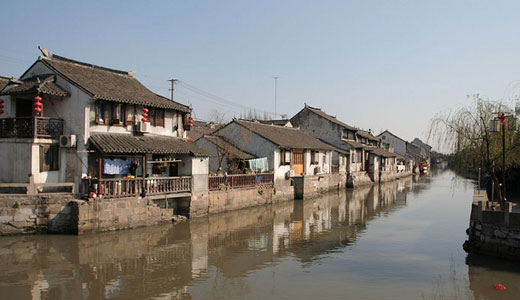 Location: No.39 Xinfeng Road, Fengjing Town, Jinshan District, Shanghai 201500, China
Known as a typical ancient water town, the Fengjing Ancient Town is an authentic village near Shanghia City with two-story structures of brick and timber and 52 bridges. Aside from the old culture and customs of China that can be experienced here, panoramic view of the trees and old houses can be seen from the bridge.
Jade Buddha Temple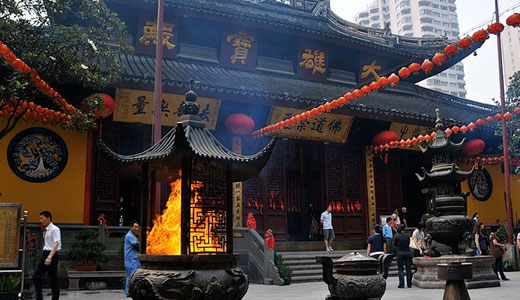 Location: 170 An Yuan Road, Shanghai, China
Home to 2 jade Buddha statues, the Jade Buddha Temple is a venerable and famous Buddhist temple that are made in old-time and classical architectural style. The Buddha's that are kept here are porcelain artworks with sparkling and crystal-clear white jade.
Jing'an Temple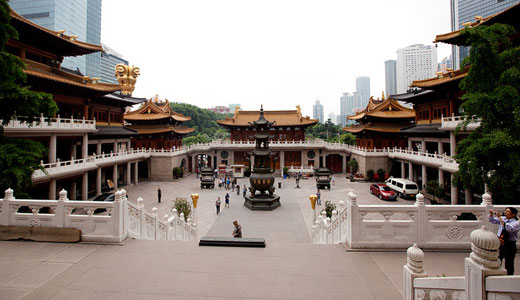 Location: No.1686 Nanjing West Road, Shanghai, China
The Jing'an Temple is one of the most famous temples in Shanghai with three main halls: The Mahavira Hall, the Hall of Heavenly Kings and the ThreeSage Hall. One of the highlight of the temple is the painting and calligraphy by Yangzhou's Eight Eccentric Painters in the Exhibition Hall of Buddhist Relics.
Longhua Park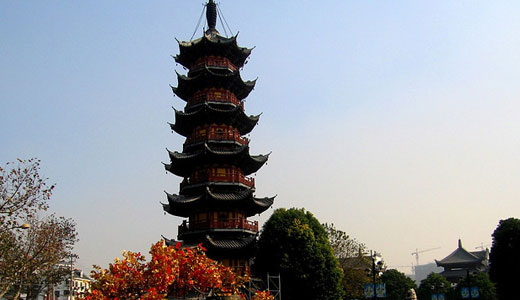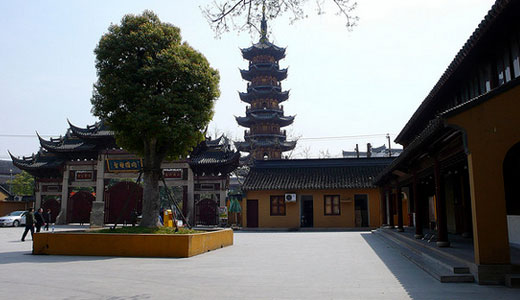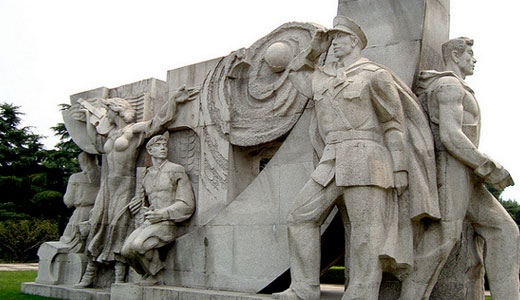 Location: No.180 Longhua West Road, Xuhui District, Shanghai, China
Longhua Park is a pleasant destination in Shanghai that features a variety of attractions for tourists and locals. Among the highlights of the park are the Longhua Park, Longhua Pagoda and the Longhua Martyrs Memorial.
Old City God's Temple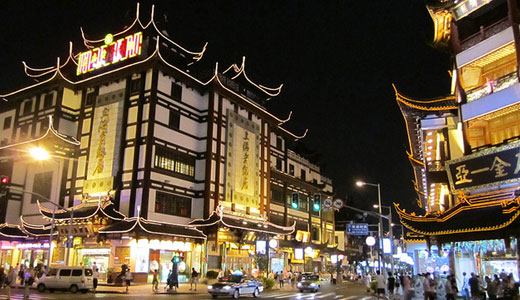 Location: No.1 Yicheng Road, Huangpu District, Shanghai 200010, China
The Old City God's Temple is a modern large-scale shopping attractions and is one of the most significant Taoist monuments in the Shanghai region. Here, tourists can experience the modern and traditional atmosphere of the city.
Qibao Ancient Town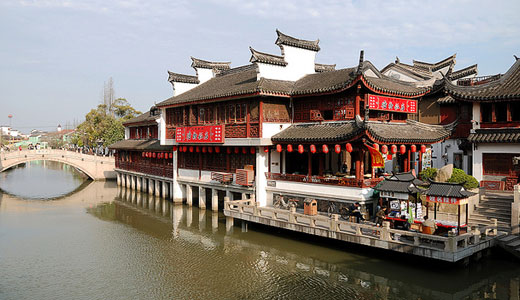 Location: Minhang District of Shanghai, China
Shanghai's Qibao Ancient Town is an ancient water town that forms part of the greater Shanghai. It is a living fossil of ancient Chinese conurbation and urban planning.
Shanghai Confucian Temple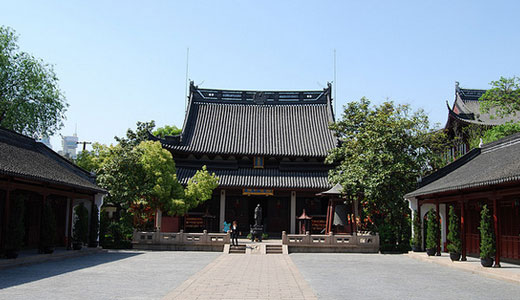 Location: No.215 Wenmiao Road, Huangpu District, Shanghai 200010, China
The Shanghai Confucian Temple is an ancient architectural complex that was built to worship China's great thinker and founder of the Confucian culture, Confucius. The temple is a splendid architecture designed with pagodas, small bridges, flowing water and lush greenery.
The Bund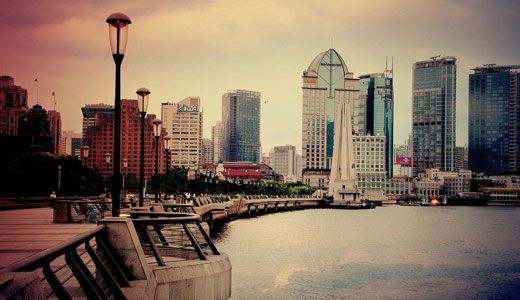 Location: 5 blocks of Zhongshan Dong Yi Lu between Jinling Lu and Suzhou Creek, Shanghai, China
The Bund is a waterfront area in the city with buildings and wharves and a popular tourist destination. It is an epitome of Shanghai's modern history and offers an wonderland scene at night.
Xingshengjiao Temple Pagoda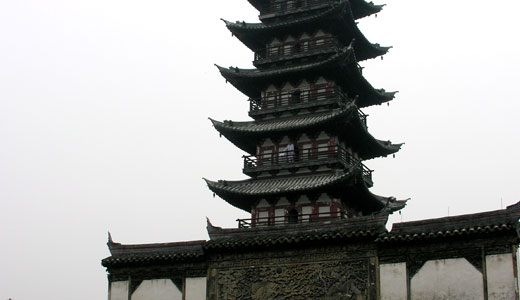 Location: Songjiang District of Shanghai City Fangta Garden
An important example of traditional styles between the Tang and Song dynasties, the Xingshengjiao Temple Pagoda is a cultural relic in Shanghai.
Yu Yuan Gardens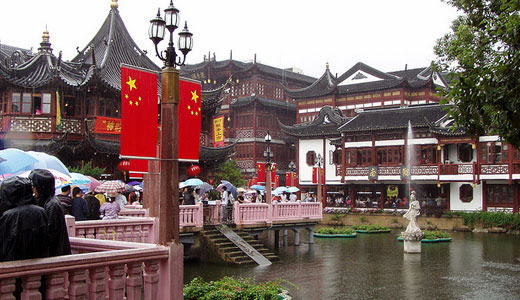 Location: No.137 Anren Street, Huangpu District, Shanghai 200010, China
Yu Yuan Gardens or the Garden of Contentment is a famous classical garden that occupies an area of 20,000 square meters. One of its highlight is the Exquisite Jade Rock which is one of the three famous rocks in the southern region of the Yangtze River.
Zhujiajiao Ancient Town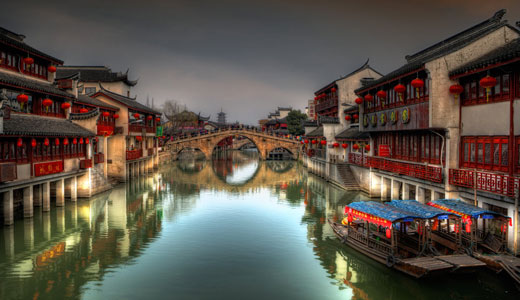 Location: No.36 Meizhou Road, Zhujiajiao Town, Qingpu District, Shanghai 201713, China
The Zhujiajiao Ancient Town is an ancient water town with a rich history spanning over 1700 years. Also known as the 'Pearl Stream', the Zhujiajiao Ancient Town has unique old bridges, small rivers and houses with courtyards.
You may also want to check out this list of popular attractions in Palawan, Philippines; Boracay, Philippines; Tajikistan and Singapore.
Like This Post? Pin It!