Located at the southern tip of the world's most epic continent is South Africa. It is a country that displays diversity and offers scenic views that is a spectacle to behold. Considered to be the 25th largest country in the world, South Africa is comprised of nine provinces and 2,798 kilometers of coastline. Each of these provinces has diverse cultures and languages, making the country a multi-ethnic society. Its incomparable terrain and untouched areas is home to some of the oldest archaeological and human fossil sites in the world.
South Africa's combination of varied culture, fascinating wildlife, beautiful scenery and inviting beaches makes it a truly incomparable tourist destination that provides its visitors opportunities for new and exciting experiences for avid travelers. Learn new things from the country's wide array of cultural diversity that will indeed leave tourist more intrigue than ever. Its town and cities offer its own unique destinations that will sate any adventurous traveler's thirst for an amazing travel experience. Popular South Africa Attractions lists some interesting places to visit and explore. Get those backpacks ready and immerse yourself with the possibility of a great outdoor adventure!!!
1. Blyde River Canyon Nature Reserve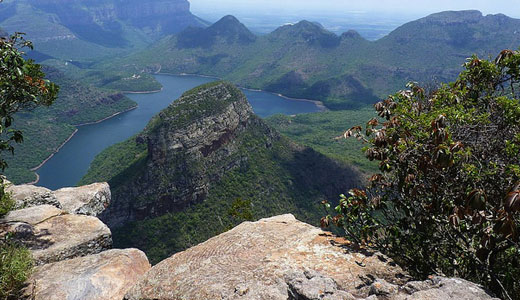 Image By: naturgucker.de
Location: Mpumalanga, South Africa
The Blyde River Canyon is regarded as the 3rd largest canyon in the world and is popular for its outstanding natural beauty. The canyon is about 26 kilometers in length and is, on average, around 800m deep. Its winding path covers the Blyde River Canyon Nature Reserve and offers spectacular views of the Drakensberg at every turn. The hiking trails at the reserve gives tourists opportunities to explore the canyon and find a multiple variety of native and endangered fauna and flora species.
2. Cape Town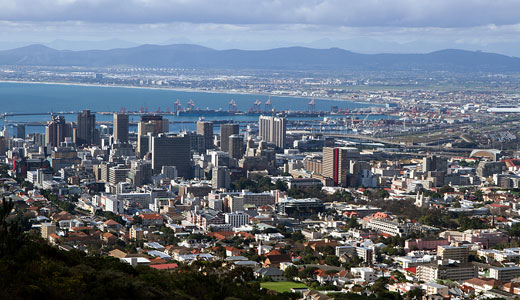 Image By: parallel-pam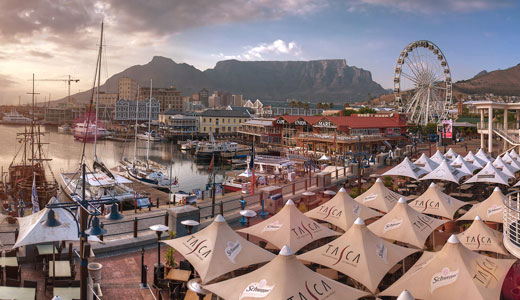 Image By: SgtBoognish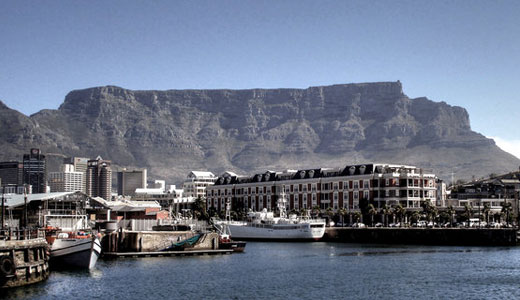 Image By: erene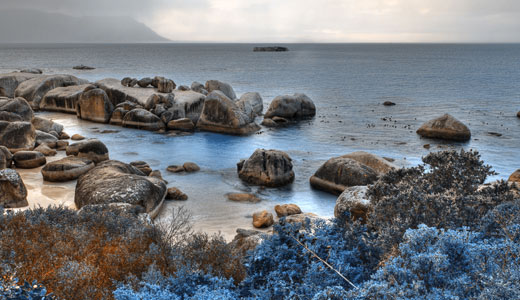 Image By: somadjinn
Location: Cape Town, South Africa
Cape Town is a city in South Africa that is considered as one of the most popular international tourist destination not only in South Africa but in Africa as well. Among the favorite destination in the city is the Victoria & Alfred Waterfront which is a complex that is filled with indoor shopping and entertainment venues all situated in a backdrop of ocean and mountain views. Another interesting destination is the Table Mountain, a prominent landmark overlooking the city that offers a breathtaking view. Adding its list of attractions is the Boulders Beach which is sheltered beach made up of inlets between granite boulders.
3. Drakensberg Mountains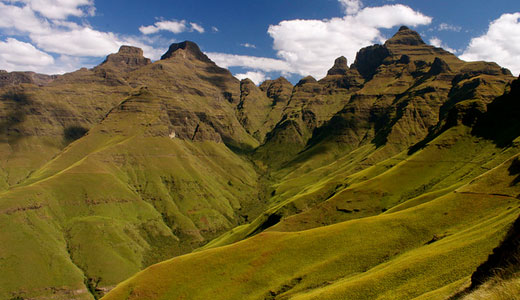 Image By: Simon Falvo
Location: South Africa
The Drakensberg Mountains is the highest mountain range in Southern Africa that offers spectacular views that includes valleys, national parks, and other natural wonders. Aside from this, several Drakensberg resorts have been established in the area
4. Golden Gate Highlands National Park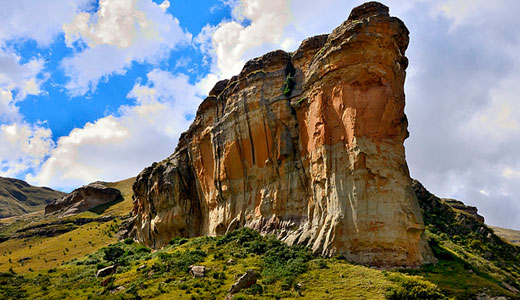 Image By: Martin Heigan
Location: Free State, South Africa
Covering a total of 11,600 hectares, the Golden Gate Highlands National Park is a natural park with beautiful landscape and home to a variety of mammals including the black wildebeest, eland, blesbok, oribi, springbok and Burchell's zebra and birds. Aside from this, the park is also famous for its numerous paleontology finds of dinosaur eggs and skeletons.
5. Golden Mile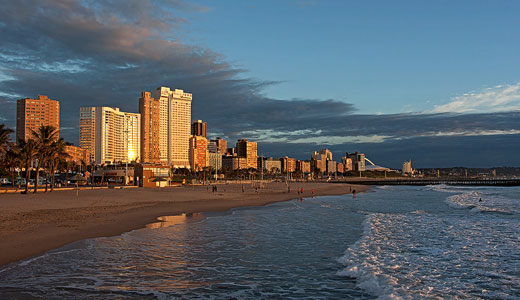 Image By: carlosthe
Location: Durban, KwaZulu-Natal, South Africa
One of South Africa's popular playground is the Golden Mile. Its wide expanse of sand and rolling surf of the Indian Ocean is not only known for sunbathing and swimming activities. Tourists and locals alike enjoys the waves by surfing through it.
6. Garden Route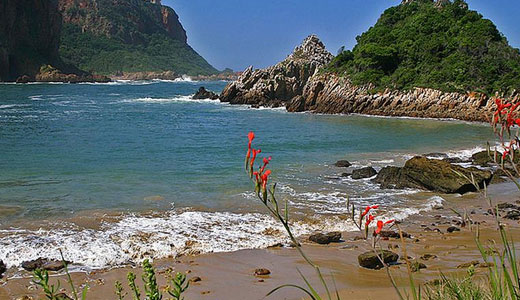 Image By: Mark Fischer
Location: South Africa
Stretching across Heidelberg in the Western Cape to the Eastern Cape is the Garden Route. It is a 150-mile stretch of ancient indigenous forests, fynbos-covered peaks, golden beaches, and pristine lagoons. Many tourists find the range of topography, vegetation, wildlife and outdoor activity breathtaking and fulfilling.
7. Johannesburg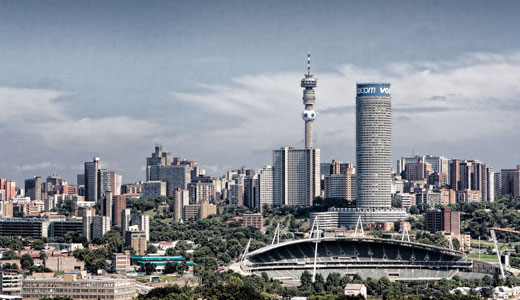 Image By: MMINC
Location: Johannesburg, Gauteng, South Africa
Johannesburg is a city in South Africa that is considered to be the world's largest city not situated on a river, lake, or coastline. Like every other city, Johannesburg has its own popular tourist attractions for travelers going to the city.
8. Kruger National Park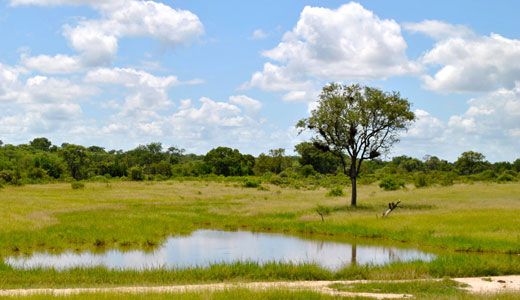 Image By: Alauna
Location: Kruger National Park, Skukuza Camp Rd, Skukuza 1350, South Africa
The Kruger National Park is one of the largest game reserves in Africa and by far is a world leader in advanced environmental management techniques and policies. Its nearly 2 million hectares of land is home to a large number of species including trees, fishes, amphibians, reptiles, birds and mammals.
9. Robben Island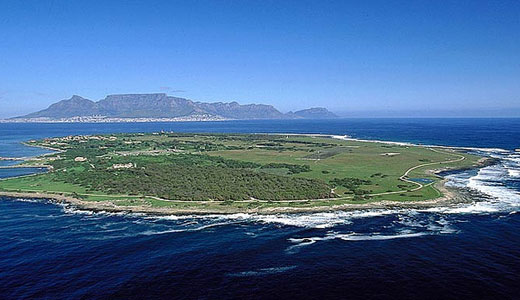 Image By: Greenlife Africa Safaris
Location: Table Bay, South Africa
Robben Island is a oval-shaped island composed of Precambrian metamorphic rocks. It is a pivotal beacon in the history of the country and served as a place to house "unwanted" people from the mid-1600s to the late 20th century. Its historical significance has made it a World Heritage Site by the United Nations Educational, Scientific and Cultural Organization (Unesco) in 1999.
10. The Cradle of Humankind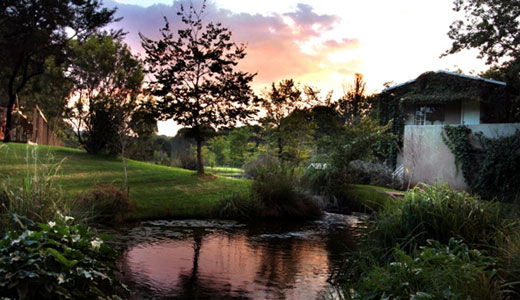 Image By: Heather
Location: Gauteng, South Africa
A World Heritage Site, the Cradle of Humankind is a renowned place where humankind is said to have originated. Here, the first hominid, Australopithecus was found. The area has 13 excavation sites, all of which are recognized as a natural heritage site.
11. The Winelands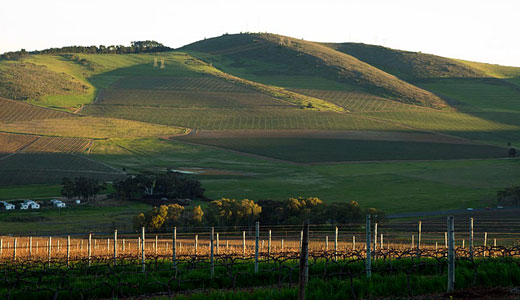 Image By: parallel-pam
Location: Western Cape, South Africa
The Winelands or the Cape Winelands is a region in South Africa that produce of row upon row of grapevines. Regarded as South Africa's culinary capital, the region is not only famous for its splendid wine but of its breathtaking beauty as well.
Immerse yourself with travel facts for South Africa: traditional South African cuisine, Botswana's landmarks.