Australia has many big cities that has a variety of amazing natural and man-made attractions. Sydney is among the most popular and the largest of the city in the country. It is home to beautiful beaches, iconic buildings, historic landmarks and award-winning restaurants. The city's uniquely vibrant culture adds up to its charm and makes it as a tourist dream. If its your first time visiting the city, you will surely aim to visit its most popular attractions and see Sydney's most photographed places.
To guide you with the most famous places to visit, here are Sydney, Australia Popular Attractions to help you with your tour around the city. Check them out!!!
1. Blue Mountains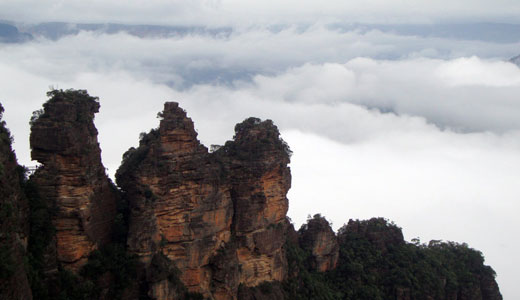 Image By: W00den-Sp00n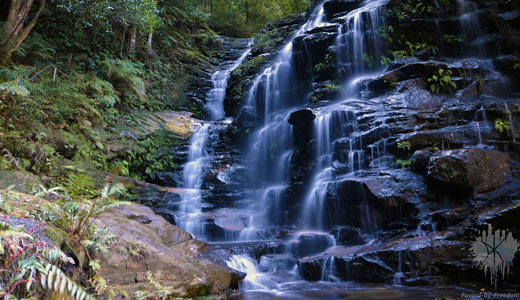 Image By: Fueled-By-Freedom
Location: Sydney, New South Wales, Australia
The Blue Mountains is a mountainous region in New South Wales with over a million hectares of tall forests, sandstone cliffs, canyons, waterfalls and bush land. It is a World Heritage Area that offers amazing natural attractions such as the Wentworth Falls and the Three Sisters.
2. Bondi Beach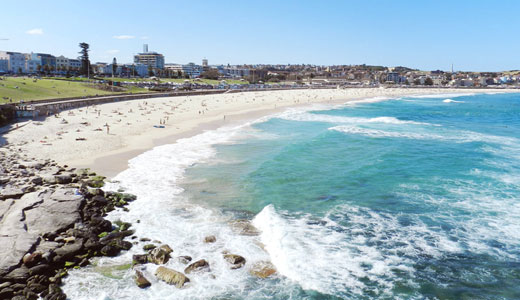 Image By: beccyboo-412
Location: Sydney, New South Wales, Australia
Bondi Beach is a popular beach in Sydney with great waves, golden sands, and deep blue ocean. Aside from this, the beach has a vibrant cafe and restaurant culture.
3. Centennial Park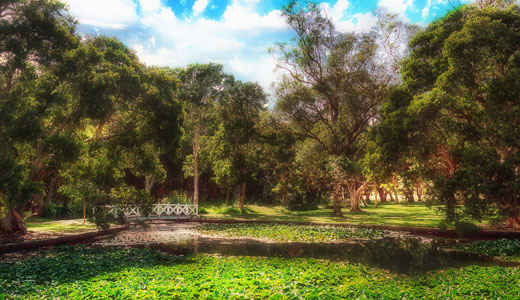 Image By: mdomaradzki
Location: Parkes Dr, Centennial Park NSW 2021, Australia
Forming part of the Centennial Parklands, the Centennial Park is a large and urban park with over 220 hectares. The park is registered on the Register of the National Estate and is one of Australia's most famous park.
4. Coogee Beach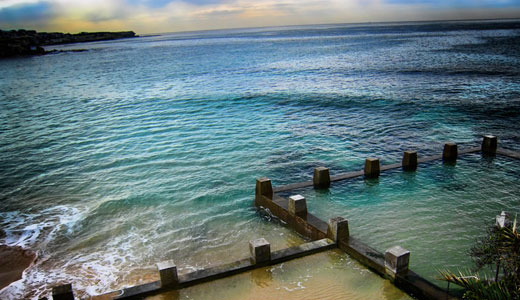 Image By: reydoo
Location: Sydney, New South Wales, Australia
Coogee Beach is a famous family-beach in Australia with deep sweep of sand, historic ocean baths and plenty of green space for barbecues and Frisbee hurling.
5. Darling Harbour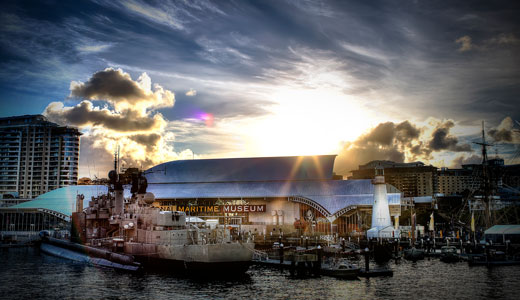 Image By: CMOSsPhotography
Location: Sydney NSW 2000 Australia
Darling Harbour is a harbor adjacent to the city center with museums, entertainment facilities and a conference and exhibition center. It is a favorite hang out place for tourists and locals alike.
6. Manly Scenic Walkway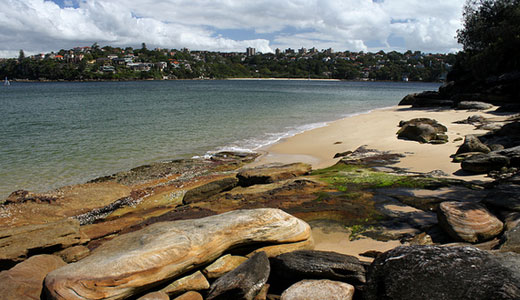 Image By: Catherine Marshall
Location: Sydney, New South Wales, Australia
The Manly Scenic Walkway is a 10 km, four-hour walk tracks with a view of the Fairlight Beach and the yachts near Forty Baskets Beach. This is a great place for hikers visiting the city.
7. Royal Botanic Gardens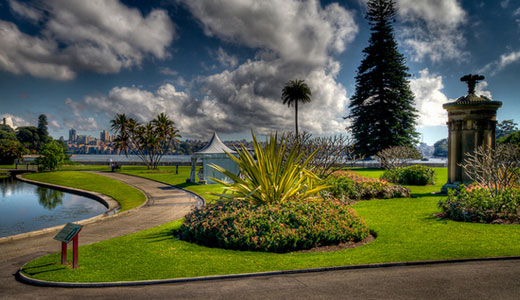 Image By: lewisr650
Location: Mrs Macquaries Rd, Sydney, New South Wales 2000, Australia
Situated between the harbor and the central business district, the Royal Botanic Gardens is one of Sydney's attractions that offers a breathtaking view. It is a great place for a picnic and a stroll.
8. Sea Life Sydney Aquarium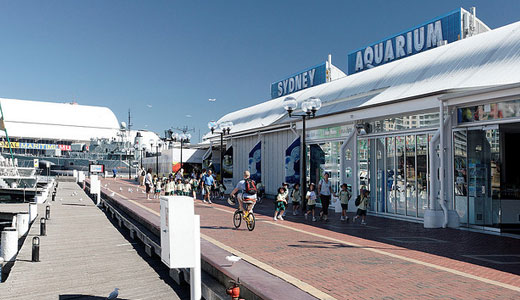 Image By: Lance Andrewes
Location: Aquarium Pier | Darling Harbour, Sydney, New South Wales 2000, Australia (City Centre)
The Sea Life Sydney Aquarium offers a unique environment for both freshwater and marine life. The aquarium has 13,000 animals including a wide variety of sharks and rays.
9. Sydney Harbour Bridge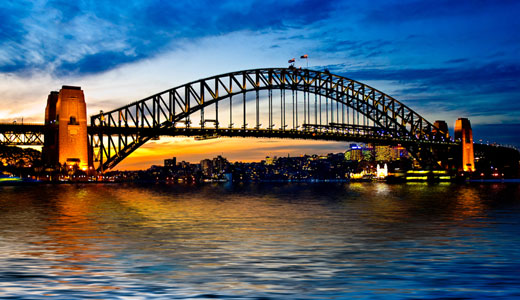 Image By: Jano-Myburgh
Location: Sydney, New South Wales, Australia
Affectionately called as the "Coathanger", the Sydney Harbour Bridge is a popular landmark and attraction in Sydney, with its beautiful harbor location. It is one of the world's largest steel arch bridge and a favorite subject for photos due to its amazing structure and design.
10. Sydney Opera House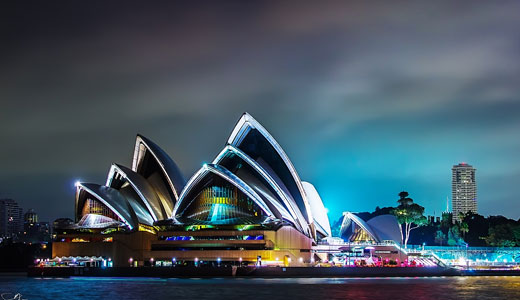 Image By: mdomaradzki
Location: Level 2, Suite 203, 227 Collins St. 329 Clayton Road | GPO Box R239, Sydney, New South Wales 3000, Australia (City Centre)
The Sydney Opera House is Australia's iconic landmark and is included as one of the wonders of the modern world. Aside from its architectural and cultural significance to the city, the Opera House is also one of the world's most popular cultural institutions, attracting millions of tourists and visits annually.
11. Sydney Tower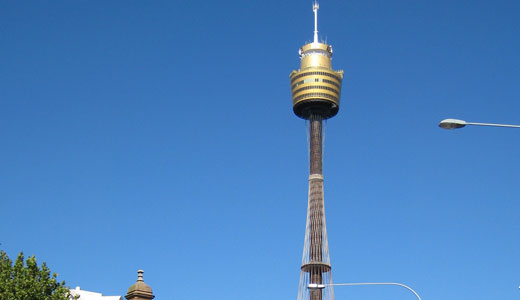 Image By: makka k
Location: 100 Market Street, Level 5, Westfield Centre, Sydney, New South Wales 2000, Australia (City Centre)
Dominating the city's skyline, the Sydney Tower offers a spectacular view of the city on its observation deck. It is one of Sydney's tallest structure and was built as a communications tower and tourist facility.
12. The Rocks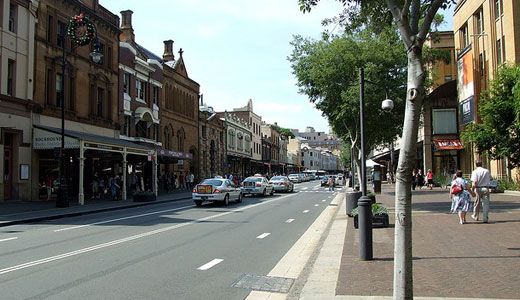 Image By: Brian
Location: Sydney, New South Wales 2000, Australia (City Centre)
The Rocks is Sydney's most historic area with its precinct of narrow cobble stoned lane ways and former merchants homes. It is a popular tourist attraction where visitors can explore and see historic buildings, charming streets, specialty shops, galleries, restaurants and museums.
Bringing your kids to Sydney? Here are attractions in Sydney for the family!!!