Irish cuisine is frequently described to be 'hearty and filling'. Its fully cultivated lands and abundance in live stocks has been the country's resources for its fresh and local cuisine.
Potatoes are considered to be one of the mainstay of the Irish diet, including grains (especially oats), and dairy products. Most dishes in the traditional Irish cuisine are not without potatoes.
Almost all households, after the introduction of the crop in the second half of the 16th century, includes potato on its list of ingredients.
Aside from this, the people of Ireland are also skilled cheese makers wherein locally produced dairy products, including farmhouse cheeses, are quiet popular.
Traditional Irish Cuisine lists down some of Ireland's most popular dishes. Browse through the list and be sure to taste some of these when you visit Ireland!!!
Bacon and Cabbage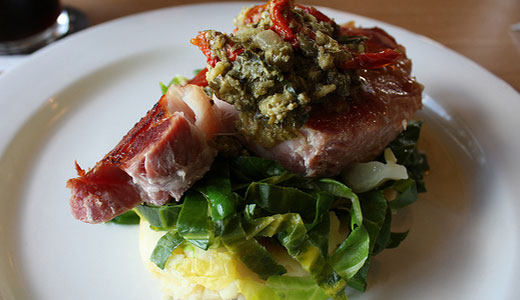 Described as a 'taste of home' by the Irish, Bacon and Cabbage is a popular meal in Ireland. The dish is made from unsliced back bacon boiled together with cabbage and potatoes. It is often accompanied with white sauce made out of flour, butter, milk and a herb of some sort (often parsley).
Barmbrack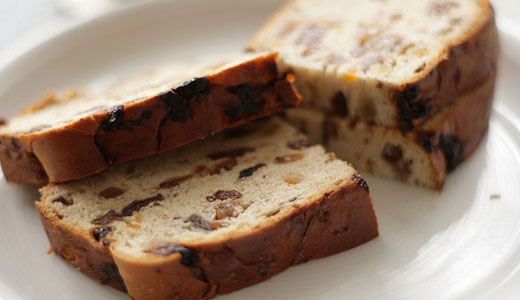 The Barmbrack is a fruitcake made from yeasted bread with sultanas and raisins. It is one of Ireland's most popular bakery product and is traditionally eaten during Halloween and St. Patrick's Day.
Black Pudding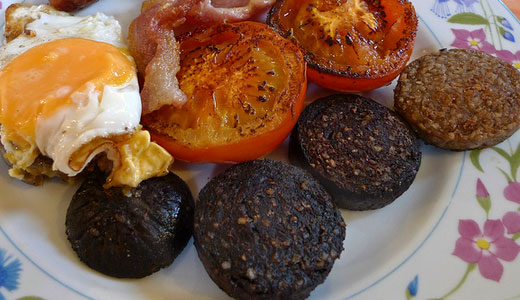 Also known as blood sausage, the black pudding is made from cooked pig's blood, pork fat, pork rind, pork shoulder, pork liver, oats, onion, rusk (wheat starch, salt), water, salt, pimento, and seasoning (rusk, spices). Black pudding is usually eaten during breakfast.
Boxty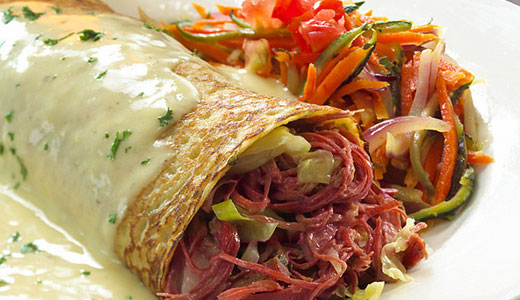 A boxty is an Irish potato pancake. It is made out of finely grated raw potato and mashed potato mixed together with flour, baking soda and buttermilk. It is cooked like a pancake on a griddle pan. Modern recipes uses the boxty as a wrap for tortillas.
Champ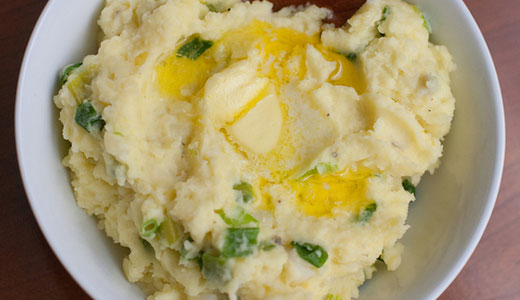 A traditional Irish dish, particularly in Northern Ireland, the Champ consists of spring onions and mashed potatoes. It is best served hot with extra butter.
Coddle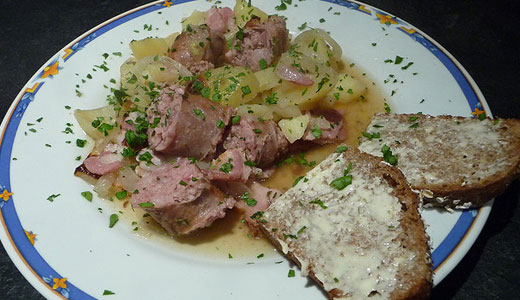 The Coddle is a traditional supper dish that is said to be a great dish for busy people. It is made up of layers of roughly sliced pork sausages bacon, usually thinly sliced, somewhat fatty back bacon, with sliced potatoes, and onions.
Colcannon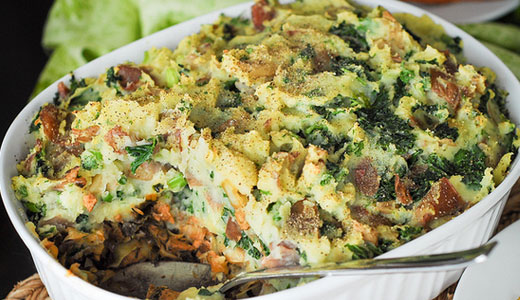 This quick and easy dish is a favorite recipe among the Irish. It is made up of mashed potatoes with cabbage or kale, butter and pepper.
Irish Stew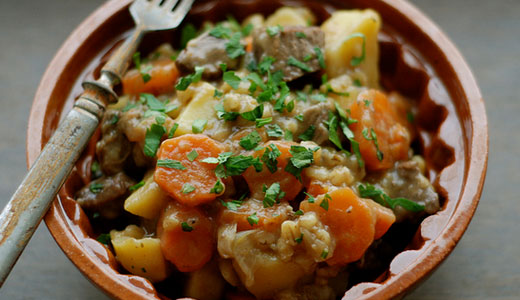 Ireland's national dish, the Irish stew, is traditionally made with mutton, though nowadays, lamb is a popular alternative. Its ingredients include potatoes, onions, carrots, diced lamb chops and Canadian bacon.
Soda Bread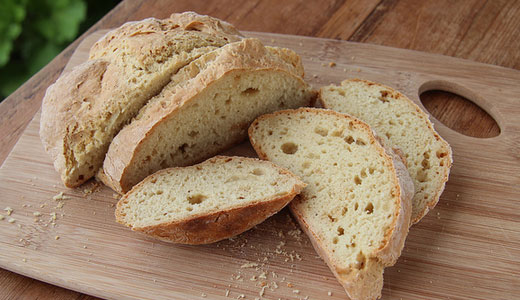 The traditional Irish soda bread is a classic Irish bread. This brown bread's essential ingredients are are flour, baking soda, salt, and buttermilk. The bread is often served with soup.
More of Ireland right here: top attractions in Ireland, Dublin's romantic places to visit and best hotels in Ireland.
Like This Post? Pin It!