Australia is home to the most amazing and beautiful beaches in the world. One of its most popular city – Perth – offers a variety of stunning beaches that are suited for everyone. From swimming to surfing or to water sports, Perth has something for all.
It's 12,000 km of pristine coastline bathed in the warm southern sun is combined with a great view of the Indian Ocean under a deep blue sky. Since it is almost summer in many countries in the world, you may consider going to the city and visit its beautiful beaches.
The city's geographical location makes it a great place for those tourists who are looking for a place to unwind and at the same time be never too far from the hustle and bustle of the city.
Unwind at This Stunning Beaches in Perth, Australia is a list of great beaches in the city for those who are planning to visit the city. Take time to browse through the list for an overview of them!!!
Burns Beach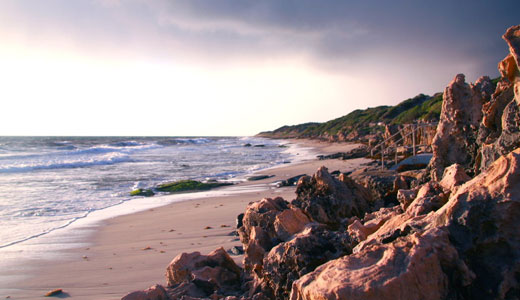 Location: Burns Beach Rd/Ocean Parade, Burns Beach, Perth, Western Australia 6028, Australia
Burns Beach is a suburb in Perth that marks one end of a coastal nature walk. The beach is a popular location for hang gliding enthusiasts.
City Beach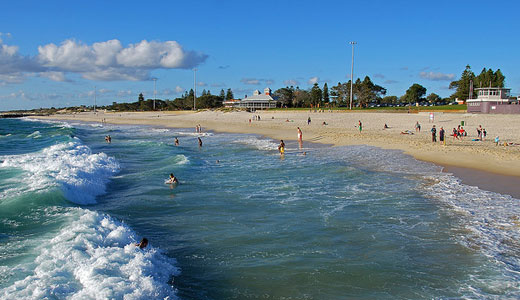 Location: Corner Challenger Drive and Oceanic Drive, Western Australia 6015, Australia
Awarded as one of the best beach in the city, City Beach is a place for tourists and locals wishing to fish or to swim. The beach is surrounded with Perth's most luxurious and modern residences.
Cottesloe Beach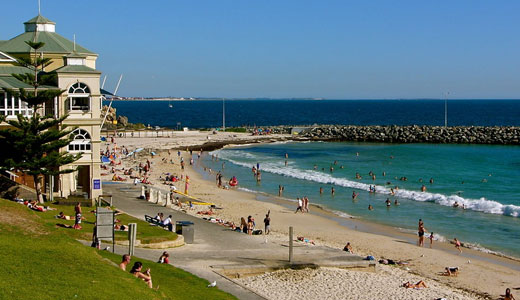 Location: Marine Parade | Cottesloe, Perth, Western Australia 6011, Australia (Cottesloe)
One of the city's most famous beach, the Cottesloe Beach offers spectacular views over the Indian Ocean. The coastline is filled with restaurants and cafes and is ideal for snorkeling.
Floreat Beach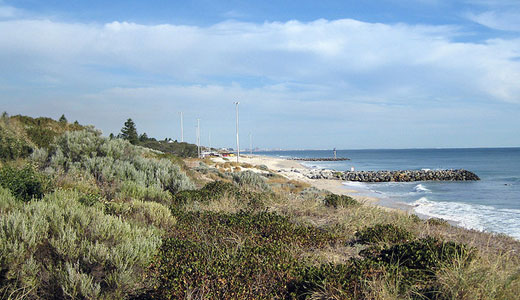 Location: Cnr West Coast Hwy/The Boulevard, Perth, Western Australia, Australia
Floreat Beach is the first of a series of continuous beaches that form one long beach all the way up to Trigg Island. The beach is a great place for beach combing and swimming.
Mettams Pool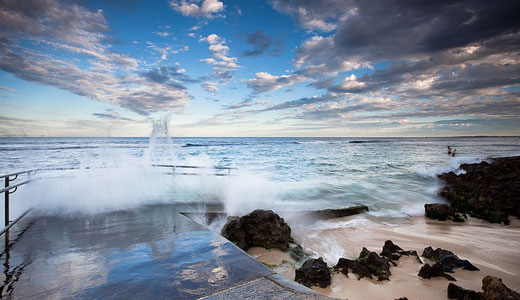 Location: 330 West Coast Drive/Cnr Bennion Street, TRIGG, Perth, Western Australia 6029, Australia
The Mettams Pool is a natural pool inside a protecting reef with calm waters within the pool perfect for elderly and young swimmers. Here, beach-goers will see fish, starfish, and mollusks.
Rockingham Beach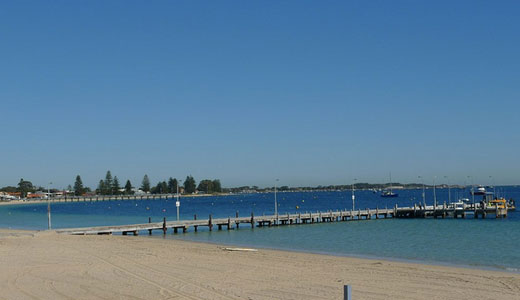 Location: Rockingham Beach Road, Rockingham, Western Australia, Australia
Winner of Perth's Best Beach Award in 2010, Rockingham Beach is an ideal location for people wanting to unwind.
Scarborough Beach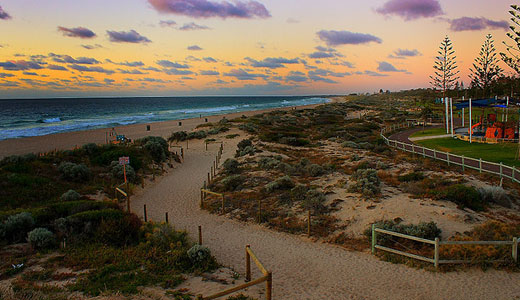 Location: Coast end of Scarborough Beach Rd | Scarborough, Perth, Western Australia 6019, Australia
Offering the best white sand and surfing experience, the Scarborough Beach is a popular beach in Perth to relax.
Sorrento Beach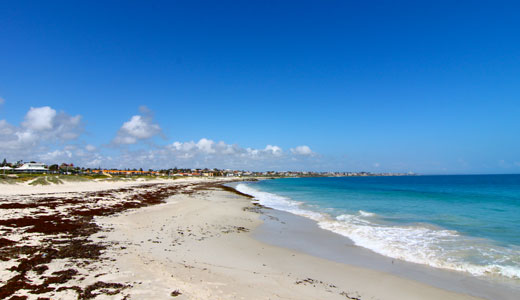 Location: West Coast Drive, Sorrento, Joondalup, Western Australia 6020, Australia
Offers an excellent family swimming location, the Sorrento Beach is just a short drive from north of Perth. The beach offers an idyllic spot for a relaxing afternoon of beach fun.
The Basin at Rottnest Island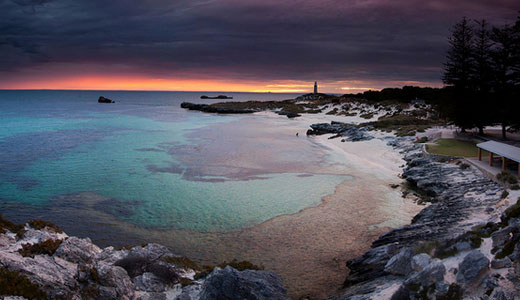 Location: Zephyr Road, Cockburn, Rottnest Island, Western Australia, Australia
The Basin at Rottnest Island is a natural swimming pool that was formed when a large section of the reef collapsed down to the seafloor.
Trigg Beach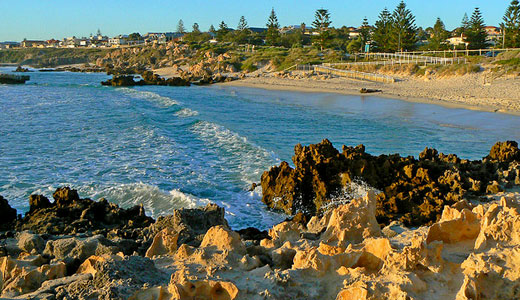 Location: Cnr Trigg Place/West Coast Drive | Trigg, Perth, Western Australia 6029, Australia
Trigg is a laid-back suburb in Perth that is loved by the locals and tourists with its surf and scenic path. Aside from swimmers, the beach is also with walkers, joggers, cyclists and roller bladers.
Summer is here!! Check out this best resorts in Gold Coast, Australia for those who are staying in the country and those who are planning to.
Like This Post? Pin It!