Are you a fan of of the Middle Ages? Do you love castles? Are you intrigued by their story? If yes to all three, then Edinburgh is just the perfect place for you!
Edinburgh is not only Scotland's capital city. It is one of the country's most popular tourist destination and the jewel of Scotland's crown. Some of the country's many castles and palaces can be found in Edinburgh.
A tour around the city can lead you to several iconic castles that you wouldn't want to miss. Discover royal secrets, spectacular collections and timeless architecture around Edinburgh. Check out Magnificent Castles to Visit Around Edinburgh, Scotland and include these to your next travel itinerary!
Blackness Castle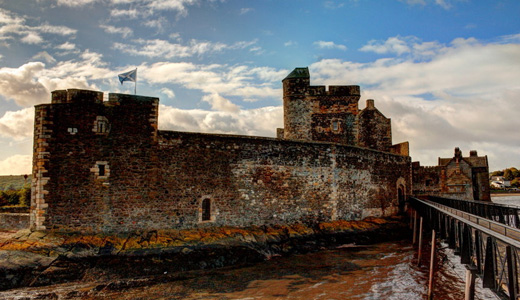 Location: Blackness, Linlithgow EH49 7NH, United Kingdom
Built in the 15th century, the Blackness Castles was owned by one of Scotland's most powerful families, the Crichtons. Often referred to as 'the ship that never sailed' due to its great stone ship appearance', the Blackness Castle has served as a royal castle, prison, armaments depot and film location for Hamlet and the BBC production of Ivanhoe.
Craigmillar Castle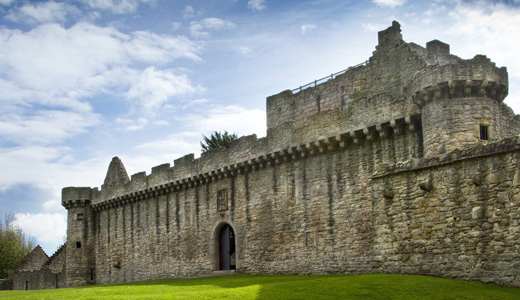 Location: Craigmillar Castle Rd, Edinburgh EH16 4SY, United Kingdom
The Craigmillar Castle in Scotland is one of the most perfectly preserved castles in Scotland, retaining the character of a medieval stronghold. It plays an important part in the story of Mary Queen of Scots who fled to Craigmillar Castle following the murder of Rizzio.
A pair of Yew (Taxus baccata) trees, of considerable age and with important historical connection to Craigmillar Castle,can be seen. They are historically believed to have provided wood for bows and arrows to the castle.
Crichton Castle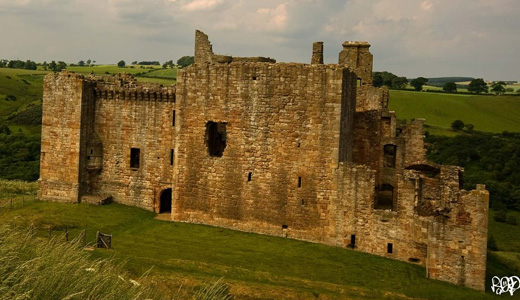 Location: Crichton, Pathhead, Midlothian EH37 5XA, United Kingdom
Crichton Castle is a large and sophisticated castle with a spectacular facade of faceted stonework in an Italian style.
It comprises four contiguous buildings arranged around an inner courtyard. The castle has been passed on to various royalty and its history is rich of interesting stories.
Dirleton Castle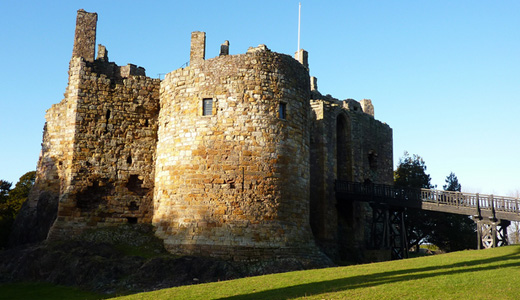 Location: Dirleton Road, North Berwick, East Lothian EH39 5ER, United Kingdom
Built in the 12th Century, the Dirleton Castle is a medieval fortress in the village of Dirleton, East Lothian, Scotland that lies 2 miles (3.2 km) west of North Berwick, and around 19 miles (31 km) east of Edinburgh.
The castle was heavily damaged during the Wars of Scottish Independence, when it was twice taken by the English, but was repaired by the Haliburton family, and was acquired by the Ruthvens in 1505.
Edinburgh Castle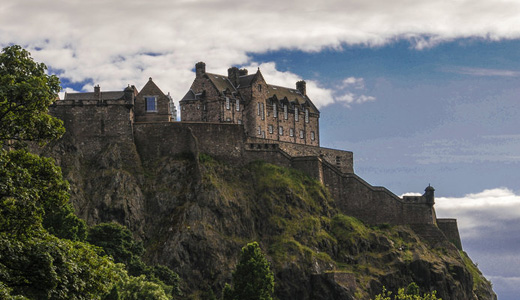 Location: Castlehill, Edinburgh, Midlothian EH1 2NG, United Kingdom
Often referred to as the 'Iconic Scottish Attraction', the Edinburgh Castle is a historic fortress and a part of the Old and New Town of Edinburgh's World Heritage Site.
It is Scotland's number one paid-for tourist attraction and is home to the Honours (Crown Jewels) of Scotland, the Stone of Destiny, the famous 15th century gun Mons Meg, the One O' Clock Gun and the National War Museum of Scotland.
Lauriston Castle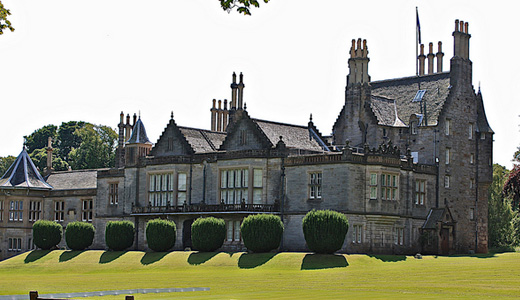 Location: 2 Cramond Rd S, Edinburgh EH4 6AD, United Kingdom
The Lauriston Castle is a 16th-century tower house with 19th-century extensions overlooking the Firth of Forth, in Edinburgh, Scotland. It houses the Italian Furniture, Sheffield Plate, Crossley Wool Mosaics and Blue John ornaments, which are some of Scotland's greatest gifts.
Tantallon Castle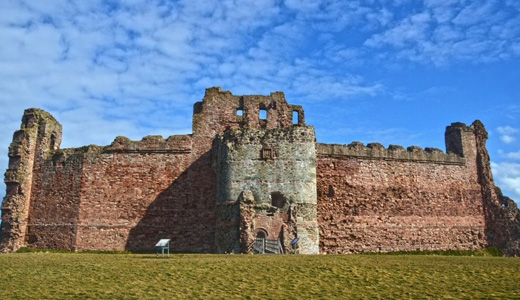 Location: North Berwick, East Lothian, EH39 5PN
A semi-ruined mid-14th-century fortress, the Tantallon Castle is set on the edge of the cliffs, looking out to the Bass Rock, and was a stronghold of the Douglas family. The castle was home to the powerful Red Douglas dynasty, which often clashed with the Crown. The castle is home to many artifacts that are displayed to help tell its dramatic stories.
More popular attractions in Europe that you would love! City Park in Budapes, Green Zones in Madrid and the Cinque Terre!
Like This Post? Pin It!