Summer is here in the Philippines, and one of the things we look forward to the most is those spent on the beach. In the past, we would opt for family-friendly resorts that the kids will enjoy. And this time, our staycation at the Jpark Island Resort and Waterpark was one of the most fun.
Jpark is one of the biggest and top resorts in Mactan. It boasts of fun amenities that kids and kids-at-heart will enjoy: including a waterpark for adults. If you are looking for some fun time, this resort is definitely for you.
Us adults wanted to have the kids bond and play together and we were fortunate that we have lots of resort options near us. Jpark became our top choice because of their amenities and they had an amazing promo that you simply cannot resist (more about that later!).
If you are planning to stay during this time of the year, here is our first-hand experience!
How to Book a Room at the Jpark Island Resort and Waterpark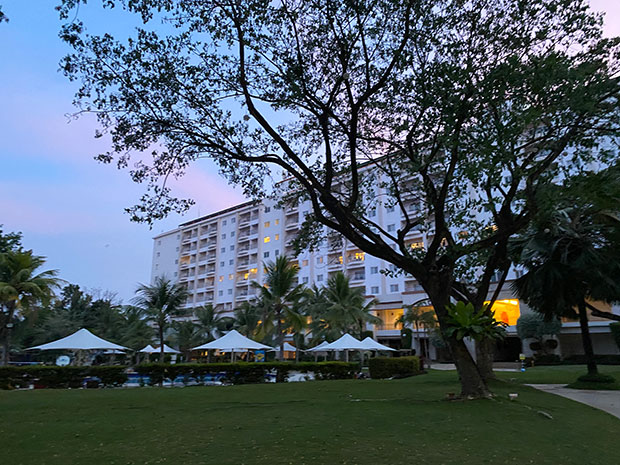 There are many easy ways to book a room at the resort. The first option is by calling them directly at their landline at (032) 494 5000. Another is via their website's contact page.
The third option is via their Facebook page, which interestingly enough will give you updates on promotions currently available.
The fourth option is via online bookings like Agoda. I love booking here as I get multiple options not only at the hotel but in the entire location as a whole. This way, I'd get to compare prices and choose the best option for me.
How to Get to Jpark Island Resort
The resort is located at M.L Quezon National Highway in Maribago, Lapu-Lapu City.
To get there, you can ride a PUV from most of the big malls in Cebu City to Gaisano Island Mall in Pusok. From there, ride on a jeepney going to Maribago. Tell the driver to drop you off near the resort.
If you want a more convenient way, a taxi will be the easiest or perhaps avail of the resort's shuttle services.
If you are driving, they also have parking areas for your vehicle. They have 3 options: at the front of the main building, and 2 near the guard entrance. We tried the first, in front of the Nonki Japanese Restaurant, and the road was a bit rough so we opted for the one across it. They have golf carts, so the travel to the parking area to the main building was less hassle.
Here is a route guide for your reference:
Checking In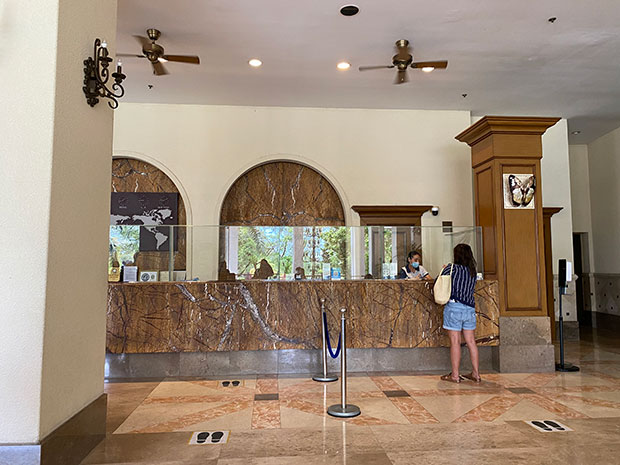 Like most resorts, check-in time is at 2PM.
We got there a bit late (around 3 PM) because we opted to have lunch first outside. But it was not a problem at all.
My sister booked the room for us so she and her husband did the check-in process for us. We happily waited for them while the kids were running around the lobby playing with each other.
The check-in process took a bit longer than expected. We also had to deposit 2000 pesos for possible expenses while staying. We had a bit of misunderstanding regarding that because it was supposed to be per day, not just for the entire stay.
This prohibited us from charging the expenses to the room (like room service) instead of paying directly to the staff. Thankfully, we were able to sort it out the following day.
Room Rates at the Resort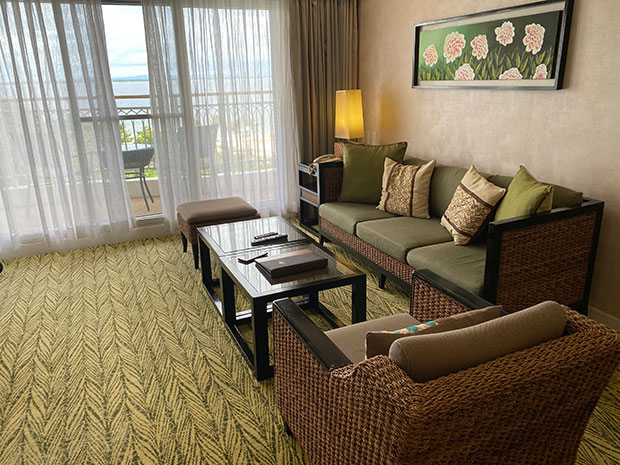 As I have mentioned before, the resort had several promotions running this past few months, and we were able to finally avail of one for this stay.
We booked two rooms: the Cebu Suite and Mactan Suite for 2 nights at 13,000 Php per night. With both rooms combined, we were 6 adults and 4 children.
This was a very good deal since their Suite Rooms were at 12,000 to 18,000+ on regular days.
Our room, the Cebu Suite had 2 bedrooms (1 with a king-size bed, while the other had 2 twin beds), each with a bathroom of its own and a bathtub. It was also equipped with a living room and a mini-pantry.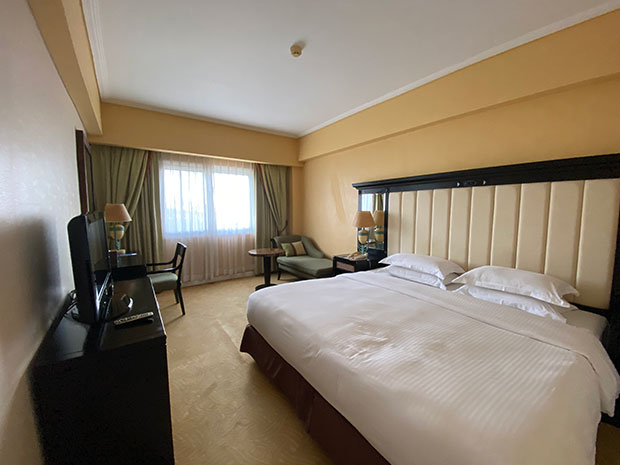 The other room was the Mactan Suite with 1 bedroom, a living area, and a mini-pantry. We also had out microwave oven and a refrigerator.
Both rooms were also carpeted (except for the bathroom) which made it perfect for the little kids to run around without fear of falling painfully. It also has its expandable clothesline at the terrace for our wet clothes.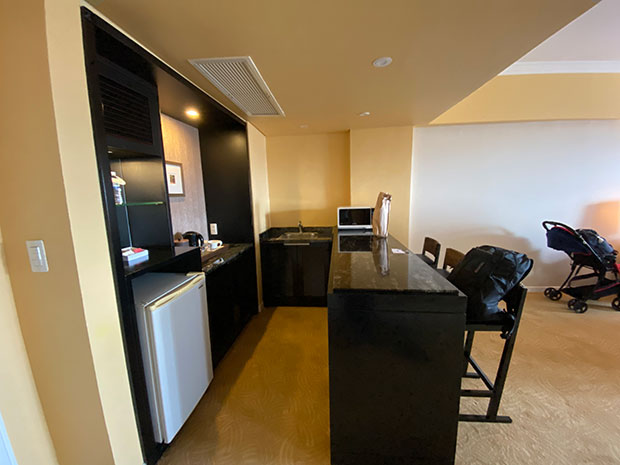 Like Plantation Bay, Jpark's room is more traditional, than modern. Nevertheless, the room is comfortable and spacious.
Resort Amenities
What makes Jpark Island Resort and Waterpark a fun place to visit is that it has lots of amenities to enjoy from. Pick your choice from water activities to land activities.
Restaurant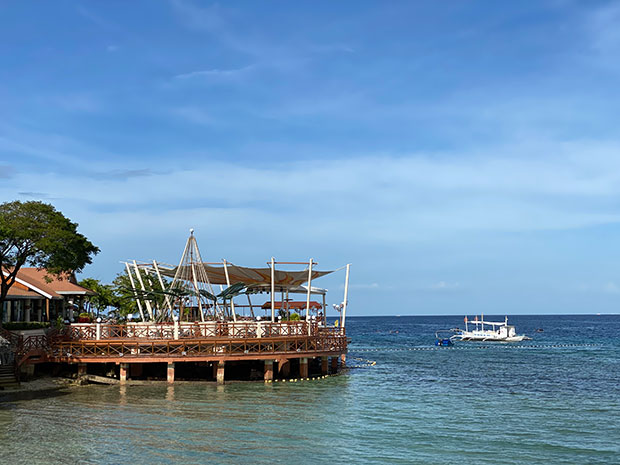 The resort has 7 dining options, depending on availability. So you have lots of choices.
Breakfast (which is included in the room fee) is served at The Abalone. For outdoor dining, the Havana by the Sea is available.
Please note that the current situation has placed some limitations on the restaurants availabilty.
Beach and Swimming Pool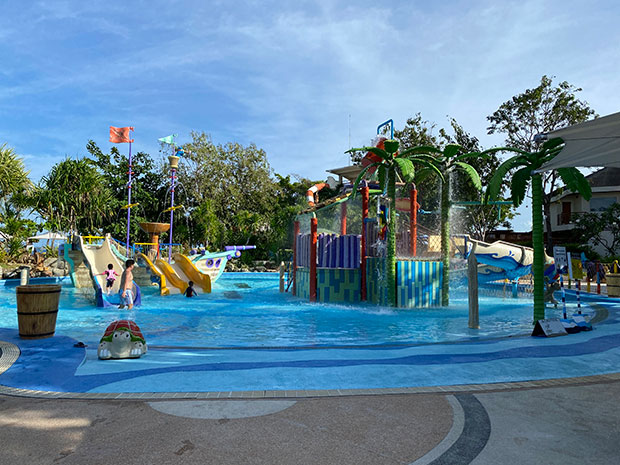 With 4 available pools and a beach, there are choices for you. They have the Amazon River (with floaters available), the Captain Hook's Pool & Toddler's Pool, and the Island Pool.
For us, since we had kids, we mostly stayed at the Captain Hook's Pool where the kids enjoyed the slide and spilling barrel of water.
Water Sports and Activities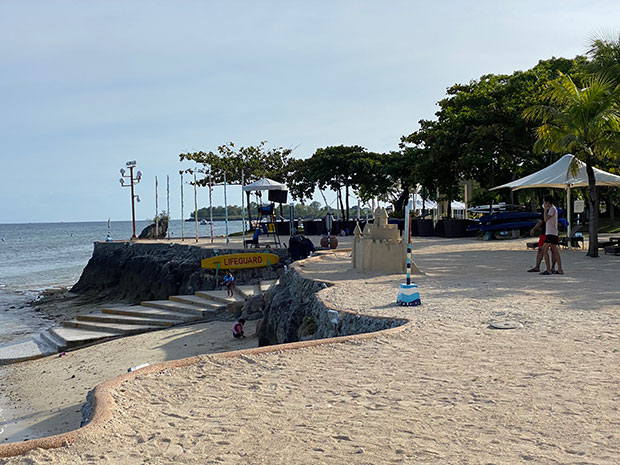 Water sports are also available with a corresponding fee. There is a slide at the ocean for those wishing some excitement.
One of the highlights that Jpark is famed for are their Wave Pool and giant slides, so if you are looking for the adrenaline rush, this is one of the best activities to offer.
Both the wave pool and giant slides were closed when we visited.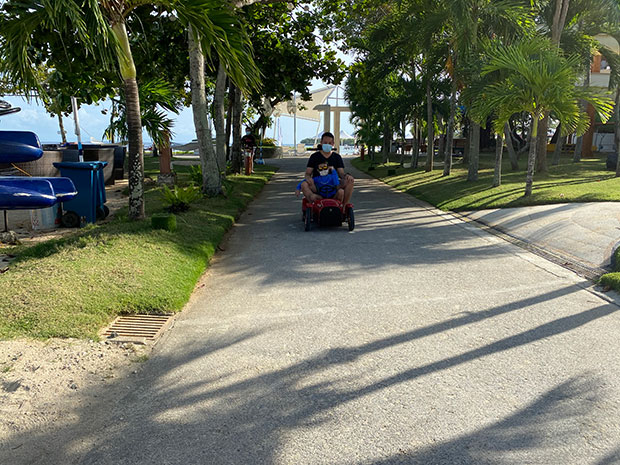 Other activities that you can enjoy too are Yoga Classes (outdoors) as well as Go Kart, Mini Golf, Giant Chess and their D.Throne. The D.Thrones are motorized scooters/cars for the younger kids. You get to drive around the resort (on the designated lane) for 30 minutes at 250 Php.
My daughter and her cousin enjoyed this. Although please note if your kid is young, parental supervision is important. Also, it is reservation-based, so you have to get on the list first before your turn.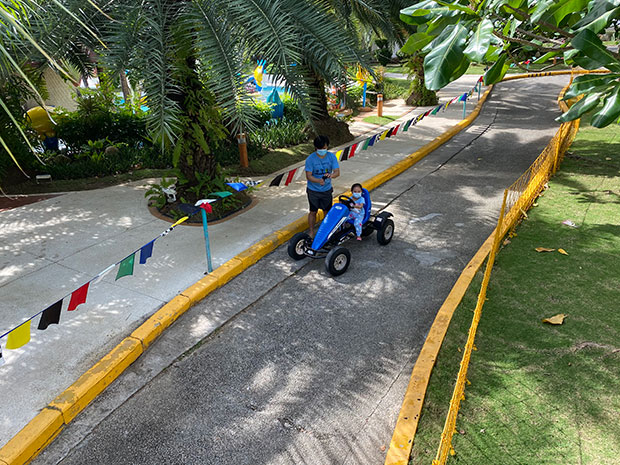 Aside from the D.Throne, the Go Kart was also a hit to my nephew and daughter, who loved riding it on our first morning.
The resort is also home to the Pororo Theme Park. We were hoping to visit with the kids, but unfortunately, it was closed when we visited. Maybe next time!
Day-Use Options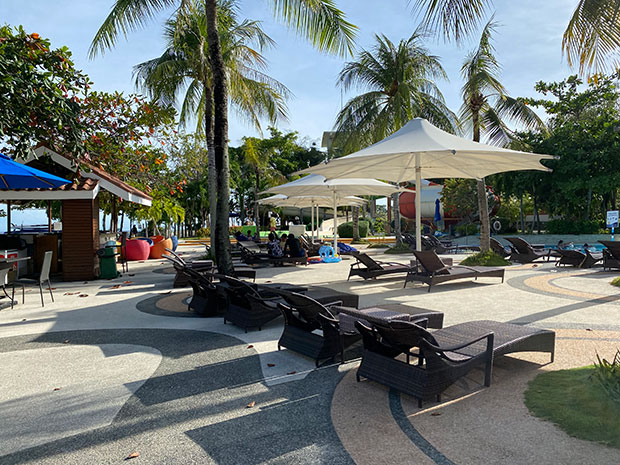 If staying overnight is not an option, the resort offers Day-Use services for those interested to just spend the day. Before, the rates were at 2,000-2,5000 per head (depending on the days of the week). Now, however, their Day Use Promo starts at 1,000-2,000 nett.
This includes all pool, beach, and resort activities plus lunch or dinner. Walk-ins are welcome so you can visit anytime.
Check Out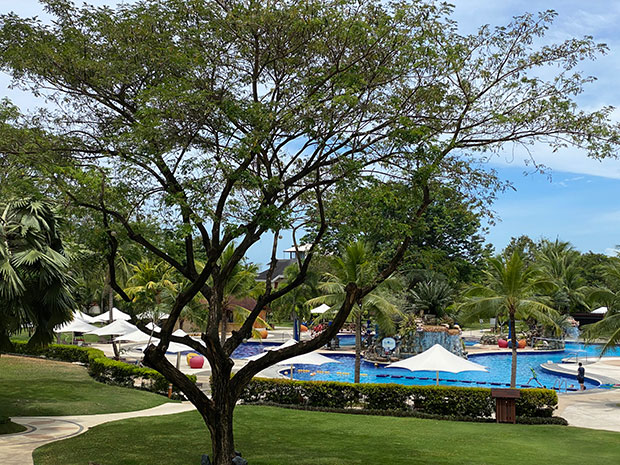 Check-out time was at 12NN, and despite being late for a bit, check-out was hassle-free and very efficient. We had someone help us get us things down so it was minus lifting heavy stuff.
Resort Overview: Overall Verdict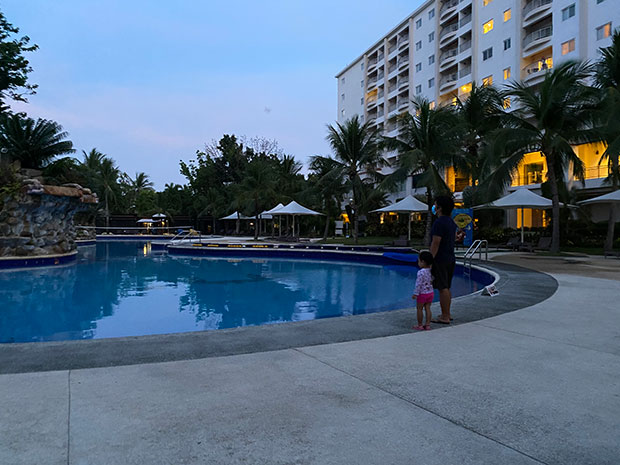 We have enjoyed our stay at the Jpark Island Resort and Waterpark and recommends it to families and a group of friends.
Unfortunately for us, some of the amenities and resort features were closed, but next time we will come back again to try them out.
Like This Post? Pin It!