Looking for places to visit in Melbourne but want something more educational and, maybe, historical? Well, we got something that you'll find useful!
Traveling through a city's history is indeed a great adventure that never fails to amaze people. Historical landmarks are any building, site, structure or object that gives a historical significance to a country or a city. It helps people understand the history and the roots of a certain place.
Oftentimes, you will be surprised on the historical facts you will be able to gather on such a trip to any place you visit.
If you are one of those travelers who loves going through historical places, you would surely love this post we have prepared for you.
Browse through this places to visit in Melbourne list and check them out in person to satisfy your history cravings! You can surely include this on your list of Melbourne's attractions for your itinerary!
Disclosure: We use affiliate links on this post. Please read our Disclosure Statement below. Thank you.
Church and Memorials
Melbourne's churches and memorials are seeping in history. Hence, remember to include the below places in your itinerary:
St Patrick's Cathedral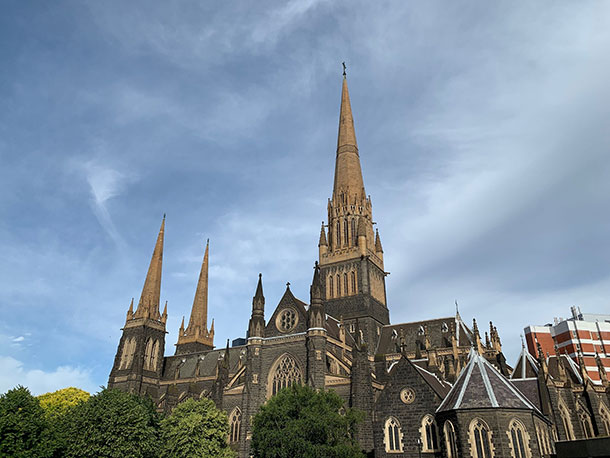 Location: 1 Cathedral Pl, East Melbourne VIC 3002, Australia
Known internationally as a leading example of the Gothic Revival style of architecture, the St Patrick's Cathedral is the cathedral church of the Roman Catholic Archdiocese of Melbourne.
The church has the distinction of being both the tallest and, overall, the largest church building in Australia.
St. Michaels Uniting Church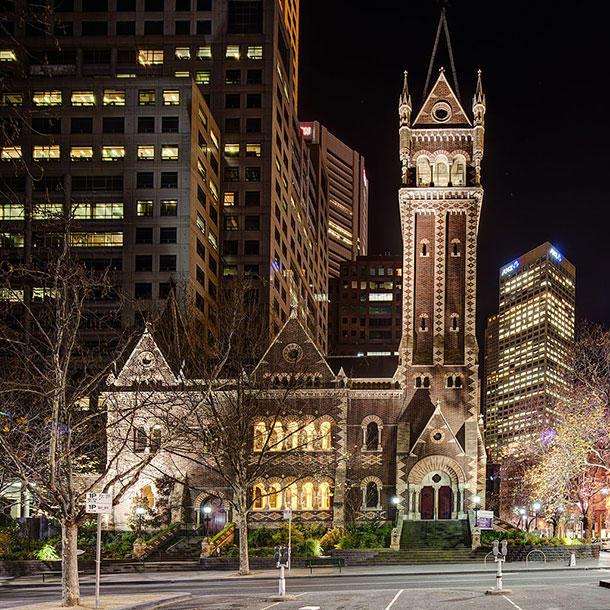 Location: 120 Collins St, Melbourne VIC 3000, Australia
The St Michaels Uniting Church was known as a centre of liberal theology and political radicalism under its outspoken minister since 1971, Dr Francis Macnab.
Built in the Lombardic architectural style, with multi-coloured exterior brickwork, open cloisters on the side of the building and Romanesque arches, the church's architectural style is indeed one landmark travelers wouldn't want to miss.
Shrine of Remembrance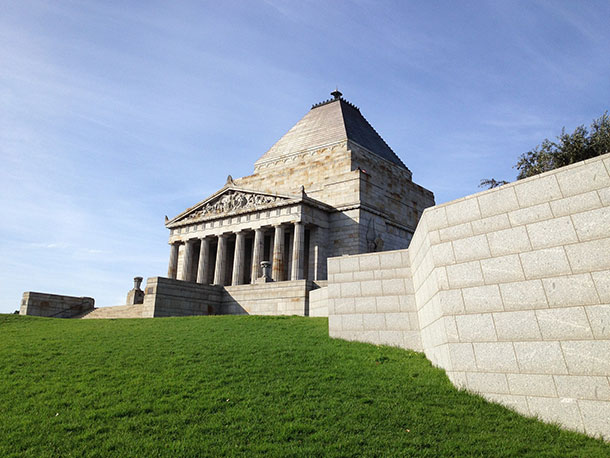 Location: Birdwood Ave, Melbourne VIC 3001, Australia
Another on our list of historical places to visit in Melbourne is the Shrine of Remembrance.
Built as a memorial to the men and women to all Australians who have served in war, the Shrine of Rememberance is one of the largest war memorials in Australia. The Shrine has been the center of war commemoration in Melbourne for the past 70 years.
Melbourne General Cemetery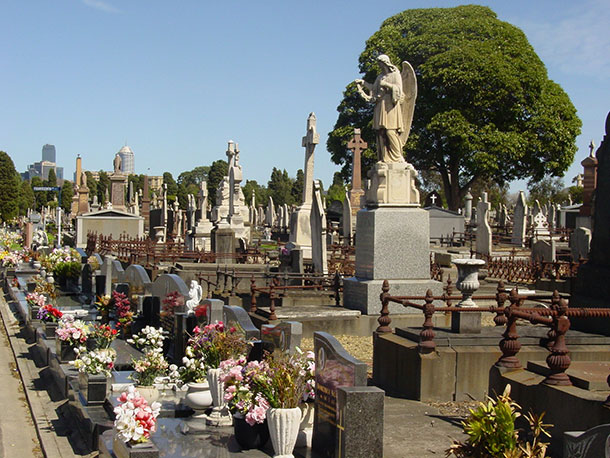 Location: College Cres, Parkville VIC 3052, Australia
With over 40 hectares of land, the Melbourne General Cemetery was established in 1852. Notable gatehouses with several heritage buildings, including a couple of chapels and a number of cast iron pavilions are featured on the area.
Leisure and Entertainment Centres
Aside from its churches, it's leisure and entertainment centers are also a favourite place not only for fun but for learning history as well.
Royal Arcade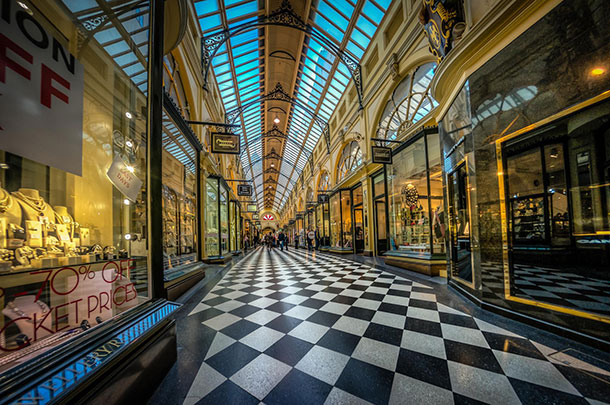 Location: 335 Bourke St, Melbourne VIC 3000, Australia
Added to our list of places to visit in Melbourne is the Royal Arcade.
The Royal Arcade is a heritage shopping arcade in the city. The arcade features a high glass roof and windowed stores with effigies of mythical figures Gog and Magog and a clock which chimes each hour on its south end.
Block Arcade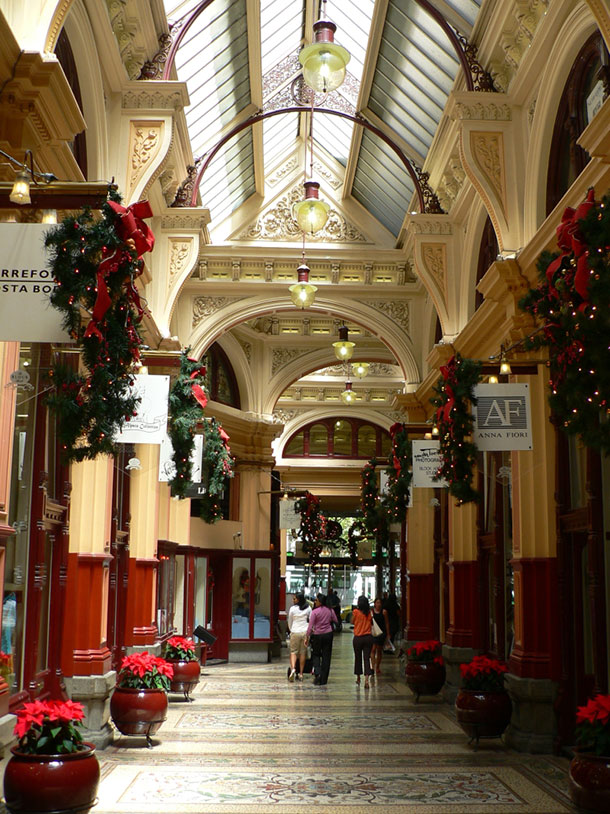 Location: Block Arcade, 282 Collins St, Melbourne VIC 3000, Australia
A heritage shopping arcade, the Block Arcade is a richly decorated interior spaces, replete with mosaic tiled flooring, glass canopy, wrought iron and carved stone finishing. The Block Arcade is a tourist icon of the city.
Queen Victoria Market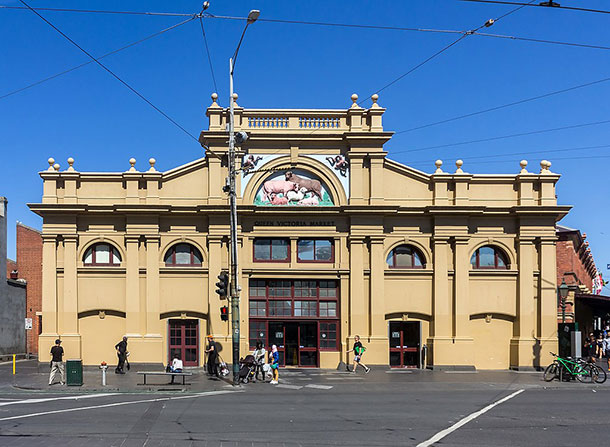 Location: Queen St, Melbourne VIC 3000, Australia
One of the major landmarks in Melbourne, the Queen Victoria Market is the largest open air market in the Southern Hemisphere. The expansion of the market in the 1850's caused several controversy at the time since it caused a re-interment of human remains from the closure of the cemetery nearby.
Museums and Collections
Melbourne's rich history is also mirrored in its museums and collections. Here are some of its historical landmarks you should not miss:
Royal Exhibition Building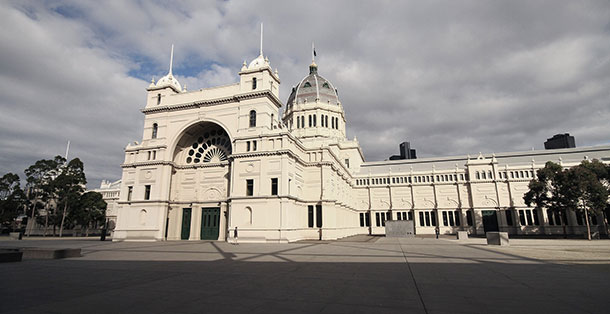 Location:9 Nicholson St, Carlton VIC 3053, Australia
A World Heritage Site, the Royal Exhibition Building was completed in the year 1880. The building hosts various exhibitions and other events
Arts Centre Melbourne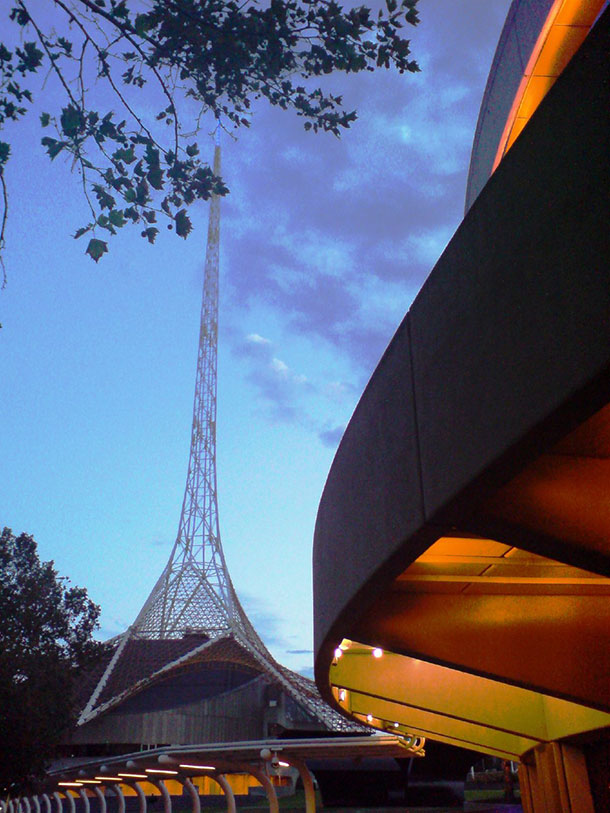 Location: 100 St Kilda Rd, Melbourne VIC 3004, Australia
Originally known as the Victorian Arts Centre, the Arts Centre consists of a complex of theaters and concert halls in the Melbourne Arts Precinct.
Major companies such as the Opera Australia, the Australian Ballet, the Melbourne Theatre Company and the Melbourne Symphony Orchestra regularly performs here.
Old Treasury Building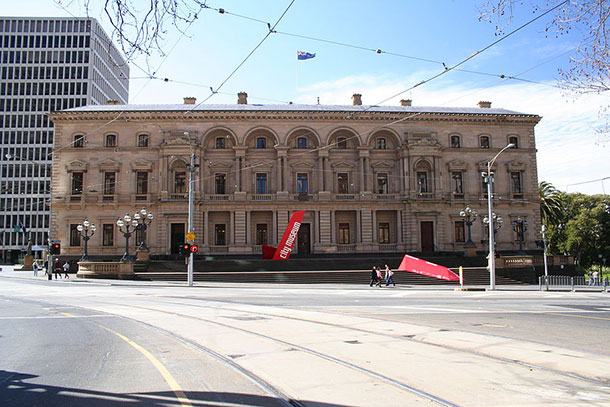 Location: 20 Spring St, Melbourne VIC 3000, Australia
Once the home of the Treasury Department of the Government of Victoria, the building had long been converted into a museum.
It permanently exhibits the Victorian Archival Treasures which presents a rich narrative of Victoria's history from the 1830s, highlighted by key documents and artifacts from Public Record Office Victoria (PROV).
State Library of Victoria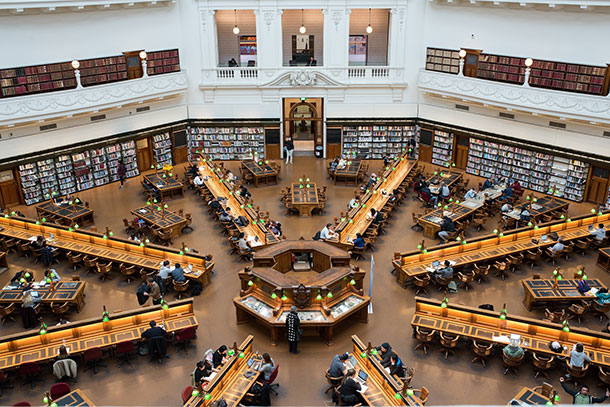 Location: 328 Swanston St, Melbourne VIC 3000, Australia
The central library of the state of Victoria, the State Library of Victoria holds over 2 million books and 16,000 serials, including the diaries of the city's founders. Few of the highlights when visiting the library are the chess room, arts library and reading room and dome.
La Trobe's Cottage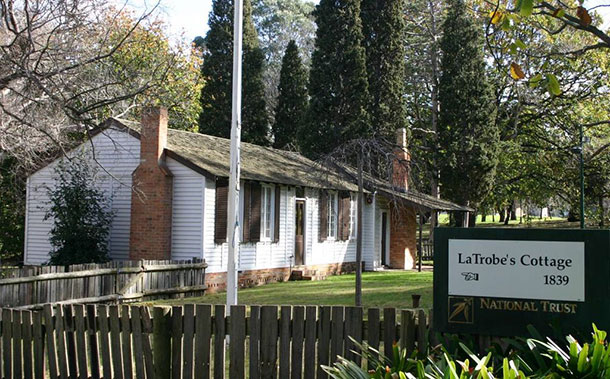 Location: Birdwood Ave & Dallas Brooks Dr, South Yarra VIC 3004, Australia
One of Melbourne's historic cottage, the La Trobe's Cottage was built in 1839 and is included on the Victorian heritage list for its historical, social and architectural significance. The cottage gives an insight into early colonial domestic architecture and living arrangements.
Cooks' Cottage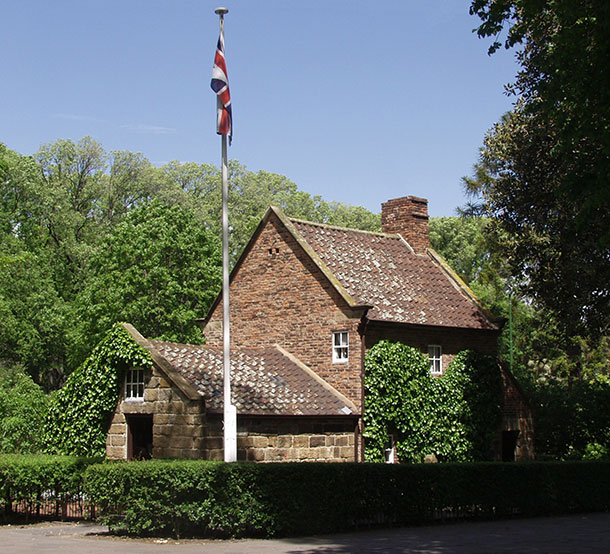 Location: Fitzroy Gardens, Wellington Parade, East Melbourne VIC 3002, Australia
Constructed in 1755 in North Yorkshire, the Cook's Cottage was rebuilt (including all of its bricks) in Melbourne in 1934.
It is also part of the Fitzroy Gardens and is one of the oldest building in Australia.
Parks and Gardens
Spend a day or two in the city's historical parks and gardens too! Check out the following places below!
Conservatory at the Fitzroy Gardens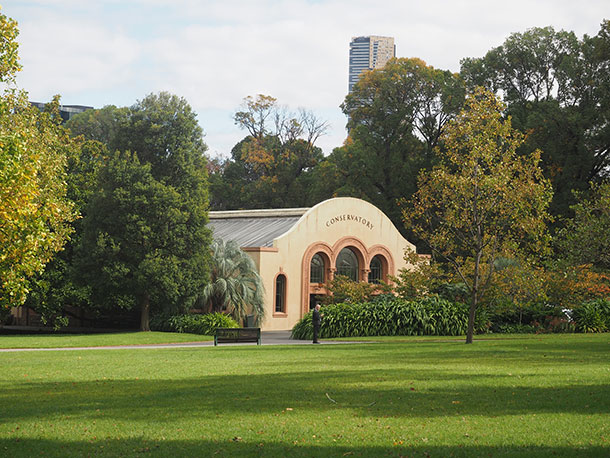 Location: Fitzroy Gardens, Wellington Parade, East Melbourne VIC 3002
The Fitzroy Gardens is a 26 hectares of floral beauties right at the heart of the city. One of its popular stops is the Conservatory.
The Conservatory is comprised of five separate floral displays and was opened on the year 1930. It is considered to be a vital part of Melbourne's commitment for horticulture.
Federation Square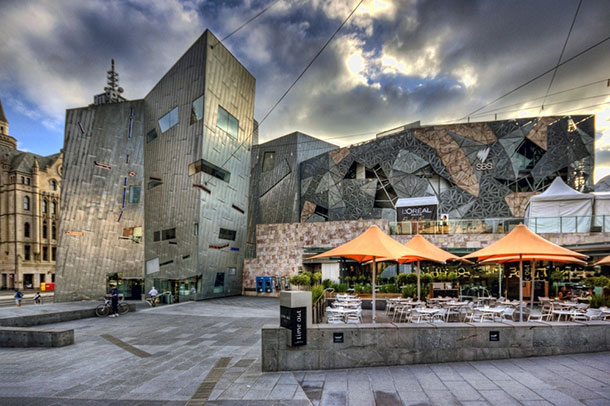 Location: Swanston St & Flinders St, Melbourne VIC 3000, Australia
Melbourne's meeting place, the Federation Square is one of the most visited tourist attraction in the city with its unique cultural precinct. Establishments such as The Ian Potter Center and Melbourne Visitor Center are located here.
Royal Botanic Gardens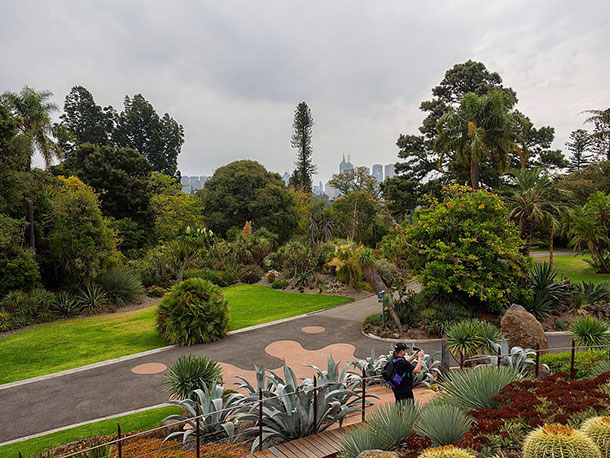 Location: Birdwood Ave, South Yarra VIC 3141, Australia
Internationally renowned, the Royal Botanic Gardens covers 38 hectares of landscaped gardens consisting of a mix of native and non-native vegetation including over 10,000 individual species. It also hosts a diverse range of both native and non-native fauna.
Theatres and Stadiums
It is always fun to watch games and performances with locals and tourists too! And what better way to do that in some of Melbourne's historical landmarks!
Princess Theatre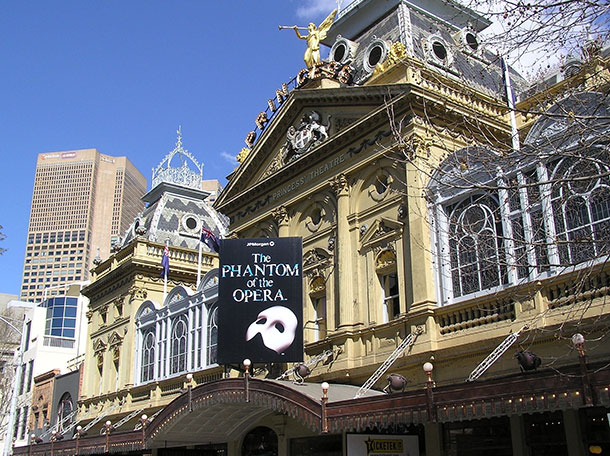 Location: 163 Spring St, Melbourne VIC 3000, Australia
A 1488-seat theater, the Princess Theatre was first erected in 1854 by actor-manager George Coppin. The building is featured to have the world's first sliding or retractable roof and ceiling and state-of-the-art electrical stage lighting.
Athenaeum Theatre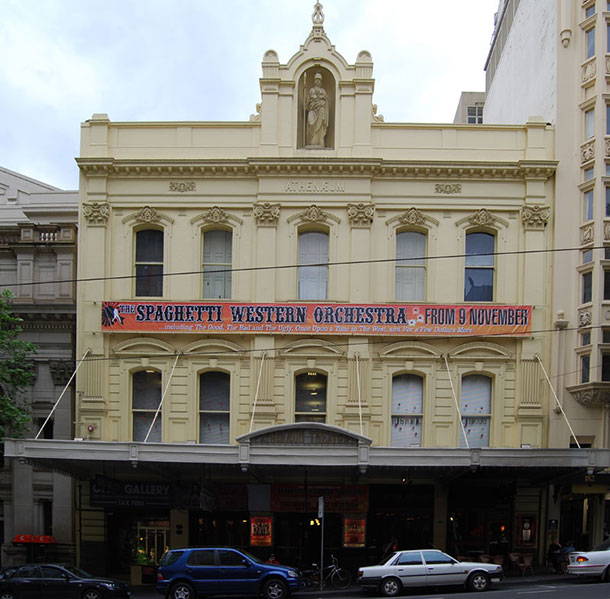 Location: 188 Collins St, Melbourne VIC 3000, Australia
The Athenaeum Theatre is one of the oldest public institutions and had been the home of the Melbourne Opera.
Capitol Theatre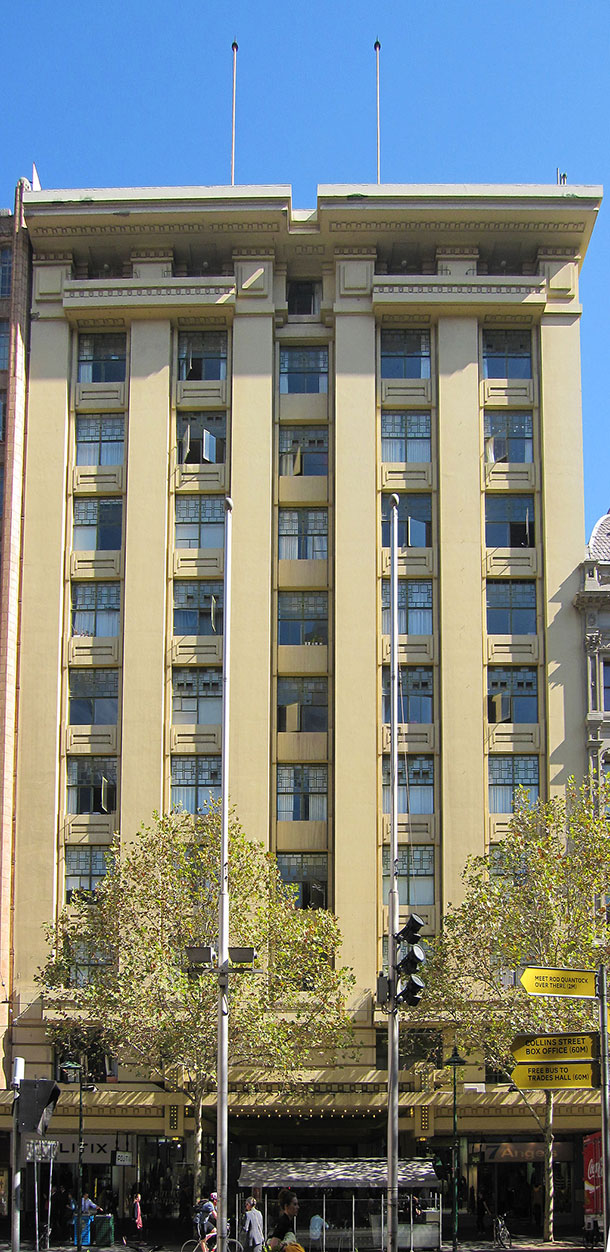 Location: 113 Swanston St, Melbourne VIC 3000, Australia
The Capitol Theater is a single screen cinema theater that opened in 1924. It is currently used for both university lectures and cultural events such as film and comedy festivals.
Forum Theatre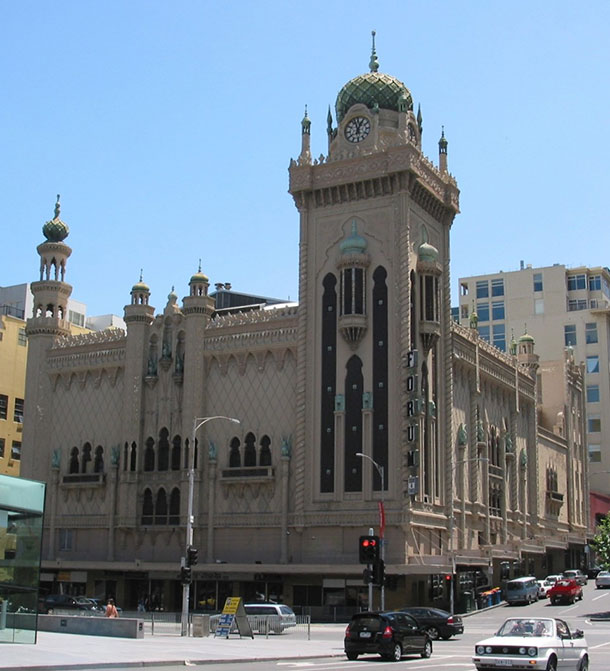 Location: 154 Flinders St, Melbourne VIC 3000, Australia
The Forum Theatre is currently used for concerts by many artists, having hosted performances by Oasis, Ozzy Osbourne, Katy Perry and many more. It was formerly known as the State Theater.
Melbourne Town Hall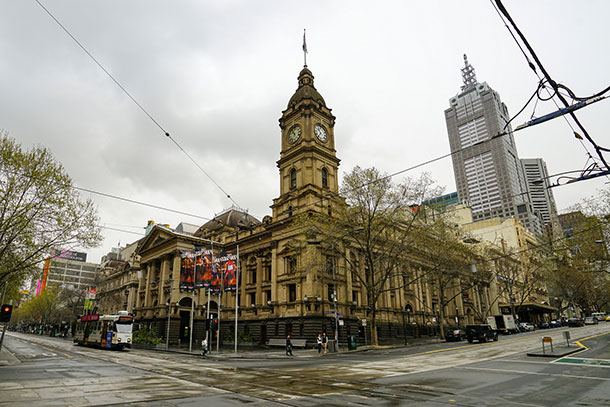 Location:90-130 Swanston St, Melbourne VIC 3000, Australia
The central municipal building in Melbourne, the Melbourne City Hall is the seat of the Local Government Area of the City of Melbourne. The building has been used for multiple purposes such as theatrical plays, exhibitions as well as school concerts.
Flemington Racecourse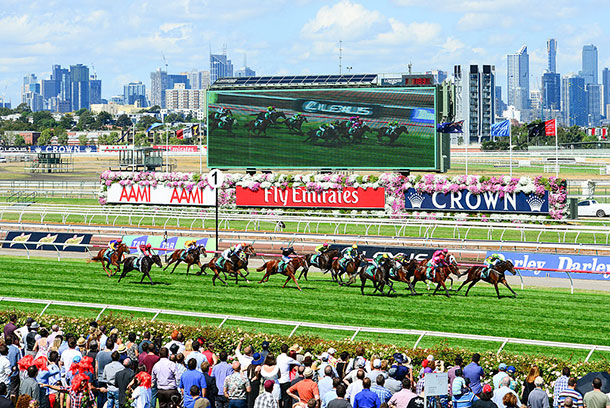 Location: 448 Epsom Rd, Flemington VIC 3031, Australia
The Flemington Racecourse is a major horse racing venue notable for hosting the Melbourne Cup. The racecourse was first used in the year 1840.
Aside from the world-class racing you'll get to witness, Flemington Racecourse also offers dining experiences and fashionable events.
Melbourne Cricket Ground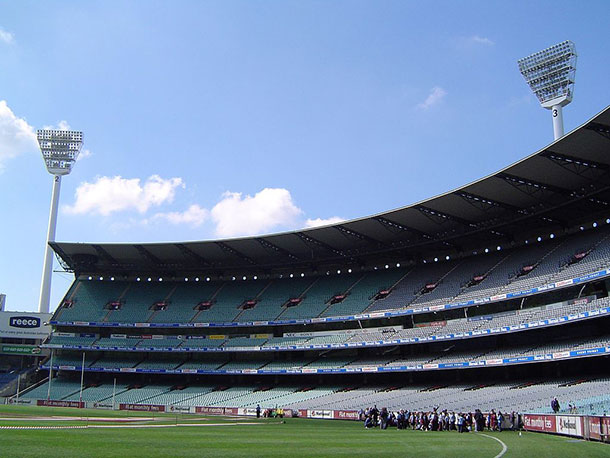 Location: Brunton Ave, Richmond VIC 3002, Australia
An Australian sports stadium, the Melbourne Cricket Ground or MCG is the home to the Melbourne Cricket Ground and is considered to be the tenth-largest stadium in the world.
Aside from this, the MCG is the largest in Australia, the largest stadium for playing cricket, and holds the world record for the highest light towers at any sporting venue.
Towers and Architecture
Last but not the least, Melbourne's towers and architectures are not only a marvel to look at, but a place to learn too. Here are some of its most historical places:
Flinders Street Railway Station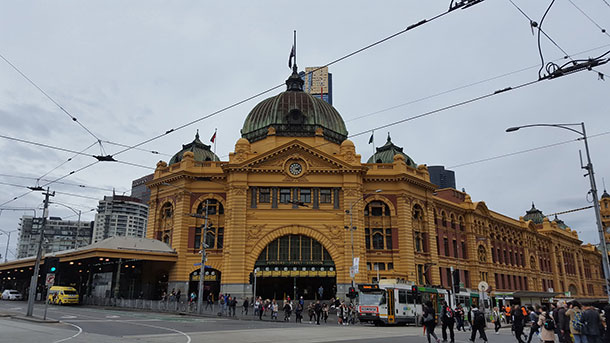 Location: Flinders St, Melbourne VIC 3000, Australia
A central commuter railway station in Melbourne, the Flinders Street Station (FSS) serves the entire metropolitan rail network.
It is considered to be the first railway station in an Australian city, plus the terminus for the first use of steam rail in Australia and the world's busiest passenger station in the late 1920s.
Coops Shot Tower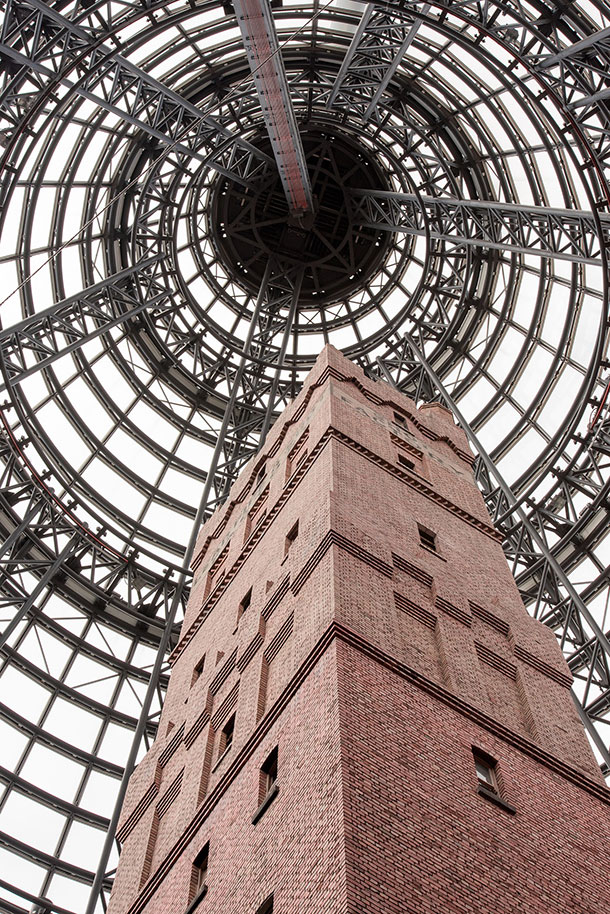 Location: Melbourne VIC 3004, Australia
The Coops Shot Tower is a 50 meters high shot tower completed in 1888. It was saved from demolition in 1973 and was incorporated into Melbourne Central complex in 1991 underneath an 84 m-high conical glass roof.
The University Of Melbourne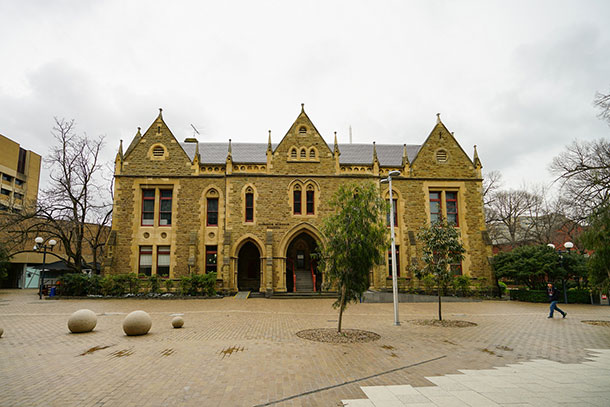 Location: Parkville VIC 3010, Australia
The University Of Melbourne is Australia's second oldest university. It  is also the oldest University in Victoria founded in 1853. The university also has several other campuses located across Victoria.
Government House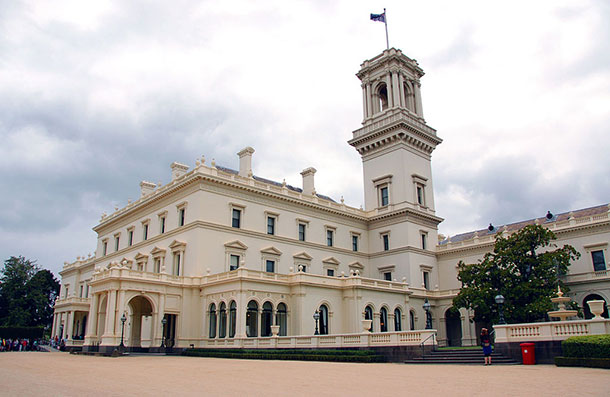 Location: Government House Dr, Melbourne VIC 3004, Australia
The Government House is the office and official residence of the Governor of Victoria. It reflects the extravagant style of the period when it was built due to the Victorian gold rush.
This historical building consists of three parts: the south wing with its extravagant single storey State Ballroom, a grand staircase hall entrance to the three storey State rooms and two storey vice-regal apartments to the north.
Historical Landmarks Map
I know we all want an easy way to explore the city. I have below an embedded map of the places we have mentioned above. Just so you have a reference when you plan your itinerary!
Feel free to add more places and adjust the location. 🙂
Turn your next getaway into an educational travel aside from being fun and exciting! Watch out for more great and educational compilations right here!!!
Like This Post? Pin It!
Disclosure: We are a participant in the Amazon Services LLC Associates Program, an affiliate advertising program designed to provide a means for us to earn fees by linking to Amazon.com and affiliated sites. Meaning, if you purchase any item by clicking on the link, I earn a commission at NO EXTRA COST to you. Thank you for reading the blog!