When preparing for a trip, the packing part can be very stressful. Alas! We have some pretty easy and smart travel packing tips to help you organise your stuff and be on your way!
We are certain that you feel so excited for a trip to a place you've been dreaming to go. Aside from the tickets and schedules to fix, you will also need to prepare the things that you will bring. Well, you have to do some packing.
For some people, packing is a nightmare for they do not know how to keep all their things in a small bag.
They think that what they will be bringing won't fit inside the bag. But with proper packing, your worries will be ended.
Not everyone knows the art of packing. Not even all travel lovers know that because some of them would merely place all their things inside the bag and off they go!
But if the things inside your bag are well arranged, you will feel a lot better and you will even have a lighter bag.
Before we start with the packing tips, we'll give you one tip if you are using a backpack.
Place heavier items on top and lighter ones at the bottom so that your back pack will be lighter since the heavy items will lean on your back instead of hanging at the bottom.
Want more tips? Scroll down below:
Disclosure: We use affiliate links on this post. Please read our Disclosure Statement below. Thank you.
1. Prepare a list of things to bring.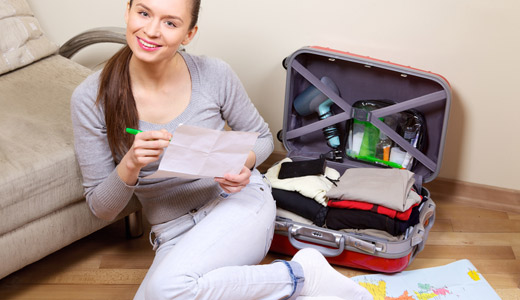 When you are planning to travel, it would be best to keep a list of what you need to bring.
Also, before packing, prepare everything that you need to bring to make sure that you will not leave anything. See to it that you will bring only what you need.
Pack everything that you need to survive. Do not just pack whatever you want to.
Look into how many days will your trip be so you will know the number of clothes you will bring plus a few extras. It would also be wise to bring dual purpose garments.
2. Have individual bags.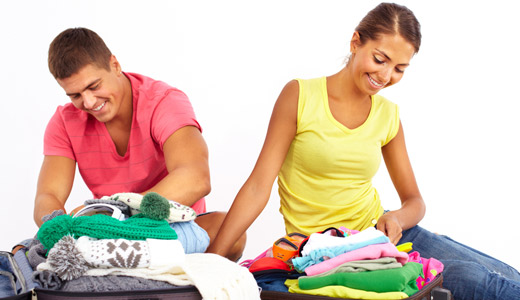 If you are travelling with a partner, do not mix up your stuff. Have separate bags and you carry your own bags. Of course, this also means that you have to pack your own bags.
You have to do this so that you can make sure that you will not leave anything and you won't have to dig into a bag just to get your stuff which is mixed with your partner's belongings. That would be totally appalling.
3. Learn proper folding.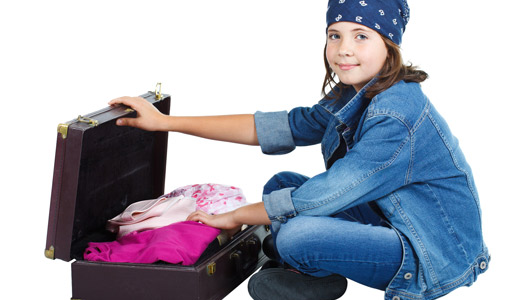 You also need to learn proper folding of clothing like the ones you see in malls. They are actually folded in that manner to lessen wrinkles.
So, use this kind of folding especially if you will place your clothes on top of the other instead of rolling it. And make sure that your clothes are ironed before you fold it.
4. Roll it.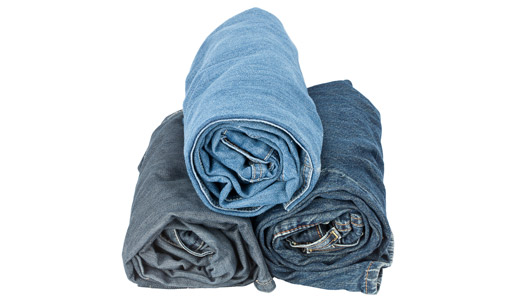 A smart way to save space inside your luggage bag is to roll your clothes instead of folding it. But you have to fold it first in the proper way and then roll it.
This will not only save space but will also help prevent wrinkles since everything will be tight and compressed. You can notice that you will be able to place more clothes when it is rolled.
5. Place layers.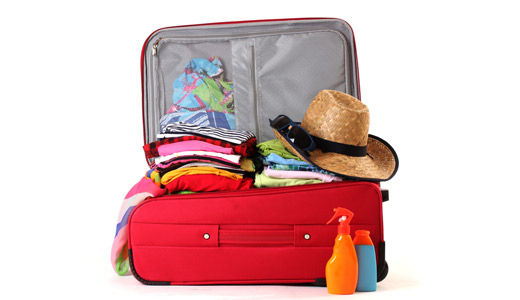 Categorize your stuff by layer like having a layer of shoes, a layer of tops and a layer of bottoms. This way, you won't have to scatter everything just to get something.
Avoid mixing up your suitcase's contents. Making layers will work well especially when you will get some stuff out.
6. Arrange according to usage.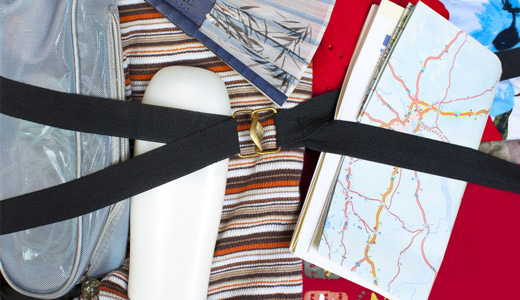 We have mentioned that you can arrange your clothes according to type like if these are tops, shoes, etc. But aside from that, you should also arrange them according to how you will use them.
Place on top the clothes you intend to wear first and place at the bottom what you will be wearing on the last day of vacation. Arrange them chronologically. Then on top of all your clothes, you can place travel documents and other important items.
Insert your organizer pouches on top or in available spaces.
7. Use the interlocking method.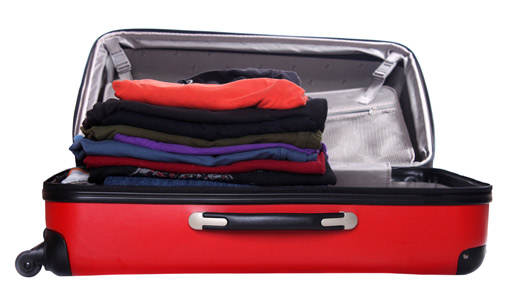 You can do this by overlapping two pieces of clothing flat and then fold them into each other. You will get two clothes that cushion each other. This can prevent wrinkles.
You can also add a piece of tissue paper in between them to aid in defying wrinkles.
8. Use organizer pouches.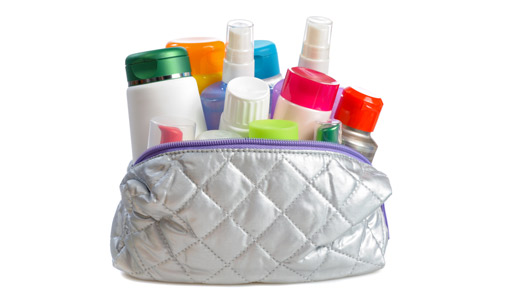 Place your toiletries, cosmetics and other little stuff into organizer pouches. This will prevent them from getting scattered. You also have to make sure that you place them well according to usage.
But do not be bringing too many of them for you can actually get some of it from the hotel. Also, do not bring huge bottles of it.
There are smaller refillable bottles for toiletries. Use them instead.
This can help you save space for your baggage. Insert these pouches in available spaces inside the bag.
9. Place shoes in bags.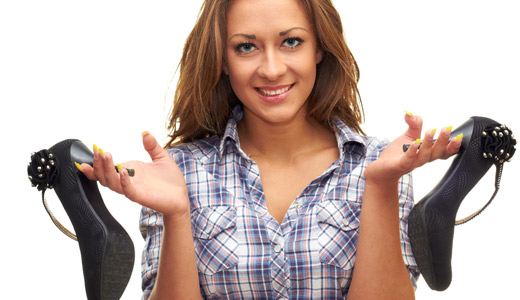 For sure, you will be bringing some shoes with you. You won't like to mix your shoes with your clothes.
So, place it in a separate bag. There are bags made for shoes, usually these are draw string bags.
You can also place it inside a cellophane or plastic if you do not have this kind of bag. Or, you can place it in a plastic first and then place it inside the draw string bag.
You can also save space by using the insides of your shoes by placing your socks there.
10. Pack tight.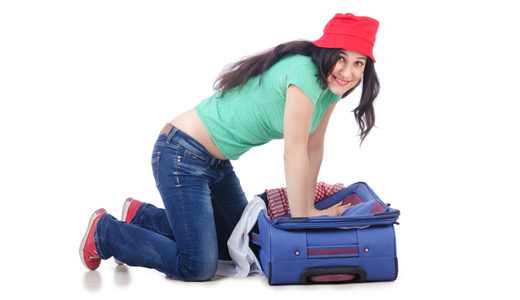 When travelling, it is always best to pack tight because packing loose will result into scattered clothing and wrinkles. You don't want to see your stuff scattered inside your luggage when you open it.
So, the arrangement inside will also depend on the number of clothing you need to bring. If you need to carry lots of clothes, roll it.
If you need to carry lesser, then place it on top of the other. Doing this can help you to pack tight. Or, you can get a smaller bag if you won't need lots of stuff.
So, when you get to your destination and unpack, you will not have problems with it anymore.
Also, when your trip is over, you will have laundry with you. It would be bulky to bring laundries that are merely balled-up. Fold them in the same manner you folded it while they were still clean.
For sure, you have more dirty clothes now than clean ones. If you still have clean clothes, place them in a plastic so they will not get the dirt from the other clothes you have used.
So, that's all for today. Pack your things well and have a happy trip! We hope that you were guided well with these packing tips.
Like this post? Pin it!

Disclosure: We are a participant in the Amazon Services LLC Associates Program, an affiliate advertising program designed to provide a means for us to earn fees by linking to Amazon.com and affiliated sites. Meaning, if you purchase any item by clicking on the link, I earn a commission at NO EXTRA COST to you. Thank you for reading the blog!