Tucked away in the mountains of Iligan in Mindanao, the Tinago Falls is a gorgeous body of water that offers a relaxing getaway from the hustle of the city.
It is considered as one of the main tourist attractions in Iligan. And is included in the list of the 'Majestic Waterfalls' in the city.
With the height of about 240 ft high, the falls is an amazing sight to see especially with its bluish water on a summer day.
Upon your arrival, you will definitely understand why its high on anybody list of tourist attractions in Iligan.
Our visit to the falls was during our Cagayan de Oro (CDO) trip just last week. It was part of our Iligan Tour, which includes two (2) more falls. We left with some cool memories and another Iligan tourist spot unlocked in my visual map. 😉
If you want visit, here's our ultimate travel guide to Tinago Falls including how to get there, what to expect and things to do.. Read on and enjoy your visit!
How to Get Here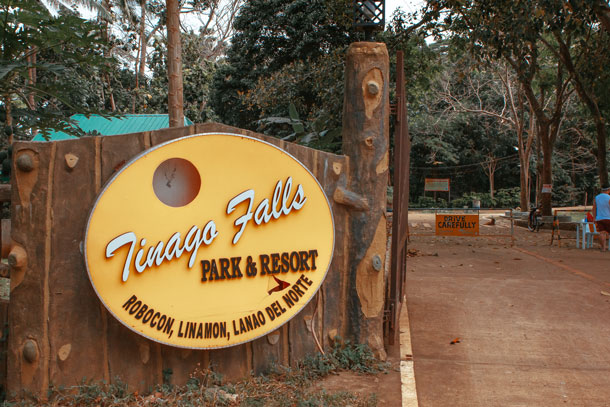 The Tinago is located between Linamon and Iligan City (in Lanao del Norte). It can be accessed via habal-habal or motorcycle.
If you are a group, like ours was, the van can access the road going to the Tinago Falls, or its entrance.
By Air
There are no commercial flights going to Iligan City. You'll have to pass through either CDO or Davao City if you are from Manila or Cebu (two of the Philippines' major cities).
There are several budget airlines that can take you here, so if you want really cheap airfares, watch out for their promo fares.
By Land
If you just landed in Davao, you need to take the bus to take you to Butuan. And then take another bus to CDO.
If you are already in Cagayan De Oro (CDO), then ride a jeep or a cab to take you to the Bulua Terminal. From there take the local buses going to Iligan. Travel time is around 2-4 hours depending on the traffic and speed.
Alight at the Iligan City Terminal and from there, ride a jeep going to the public market. Here, ride another jeep going to Maria Christina or Purakan and inform the driver to drop you off at the crossing in Purakan.
Once you're here, hire a motorcycle or habal-habal to take you to the falls.
Prices may vary depending on the distance and the minimum fare at the time of your visit. Be sure to inquire first before boarding.
What To Expect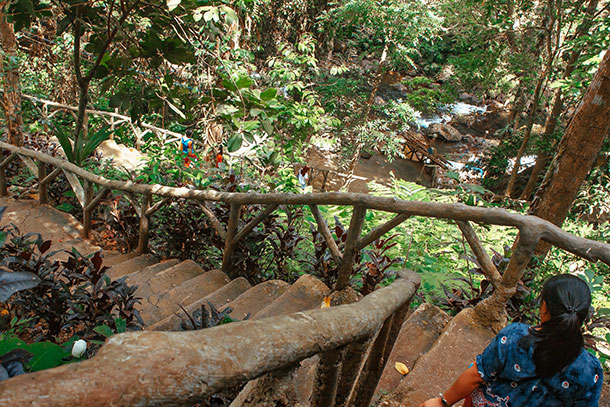 In truth, whenever we travel with friends, I seldom do research beforehand. One of our companions asked me what I was expecting.. But I really couldn't answer him.. I was just expecting a waterfall, the smell of crisp fresh air and a relaxing afternoon.
Nevertheless, the falls was impressive with its multi-layer of rocks breaking the fall of water from the top. There are two more smaller falls nearby that are perfect for photo lovers and fans of waterfall massage too.
Tinago in English, means 'hidden', which is exactly what the falls is. You need to go down around 436 stairs to get to the falls.
You won't see a glimpse of the falls from the entrance. Just the sound of birds chirping nearby. As you go down the stairs, you'll be seduced by the gentle rush of water and the smell of fresh water!
Services, Amenities, Entrance Fees and Other Activity Fees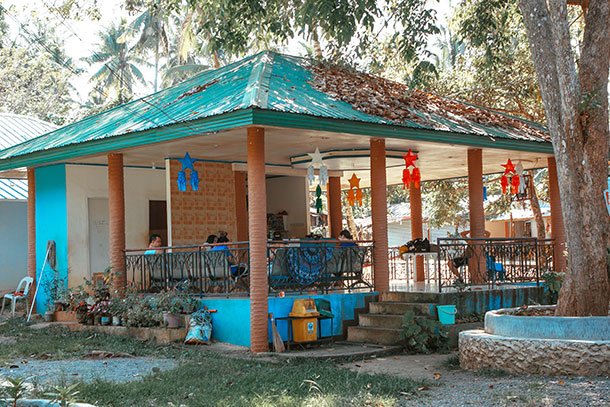 Visiting this waterfall in Iligan comes with various applicable fees.
Guests will be paying for an entrance fee of 25 Php plus other fees for other amenities. Payment is done before entering the falls and should be settled before you start the activity.
This includes payment for other amenities provided. Amenities and facilities at the falls include some the following:
Tables and Chairs: You can rent some tables and chairs to put your things on and have your lunch on. There are stone tables and plastic chairs available for guests to choose from.
Price is at 50 Php.
Life Vests: Life vests are available for a fee. Please take note that you are required to wear one especially when you go nearer to the base of the falls for safety purposes.
Price is at 25 Php.
Bamboo Raft: Now who doesn't love riding the bamboo raft when visiting a waterfall?
We enjoyed it when we visiting the Kawasan Falls in Badian as well as at the Cambugahay Falls. Tinago falls was no different albeit more funnier to say the least. LOL.
Our guide was very game in giving us directions on how to pose for the camera.
At the time of our visit, the bamboo raft provided by the local government was not available, so private individuals provided it for guests. Payment is made to them and I guess prices vary.
Ours was negotiated at 300 Php for 6 heads. It was about a 30-minute ride back and forth.
Sari-Sari Store: There is a sari-sari store beside the stairs if you wish to buy some chips and finger foods. You can also wash here after swimming at the falls.
A big drum of water – with a small dipper – is constantly being filled by fresh water at the back.
There's a comfort room (though a bit unkept) at the back of the receiving area near the entrance for those who want to change and dry up too.
CCTV Camera: There are also several CCTV cameras stationed in some of the main areas of the falls. Talk about a safe and secure day trip, don't you think?
Local Guide: There are locals on queue who will be waiting for guests who wants a guide with them for a fee.
No minimum rate was indicated as it'll be the discretion of the guests. For those who want a base fee, however, you can pay the guide a minimum of 50 Php per head.
In truth, you really won't need a guide going down as the path is clearly marked. But, just to support locals, go ahead and hire one. Plus, you'll have someone to carry your stuff going down and up the stairs.
They also helped us get clips for cliff diving and served as 'spotter' or guide for one of our companions who wanted to cliff dive.
Things to Do at the Tinago Falls
Personally, I find this waterfall in Iligan a perfect place for a day trip. A place where families and friends (and even couples) can enjoy an entire day in. Not just a part of an Iligan Day Tour.
Nevertheless, we don't have the luxury of time always. So I guess, it'll depend on the group's availability.
If you are visiting Tinago Falls, below are some of the things that you can do.
Dine With the Falls as Your Background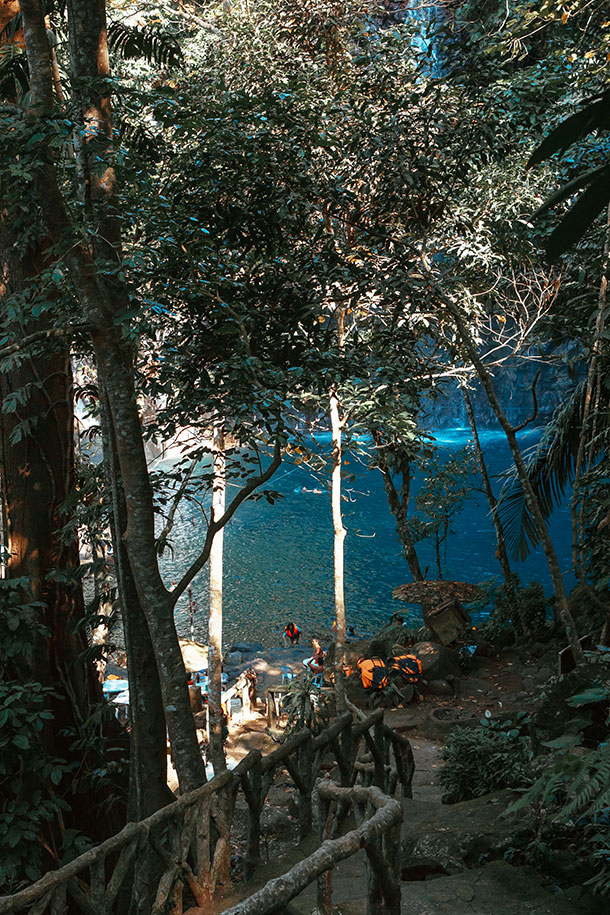 As mentioned, tables and chairs are available for a fee. We rented the stone table located near the water.
We bought some lechon (roasted pork) at 'Gloria's Ihawan' on our way to the falls. There was hanging rice (puso), banana, marang, and some soft drinks too.
We decided to eat first before swimming. It was a good idea as swimming (and cliff diving) can be pretty tiresome.
Enjoy the Views of the Falls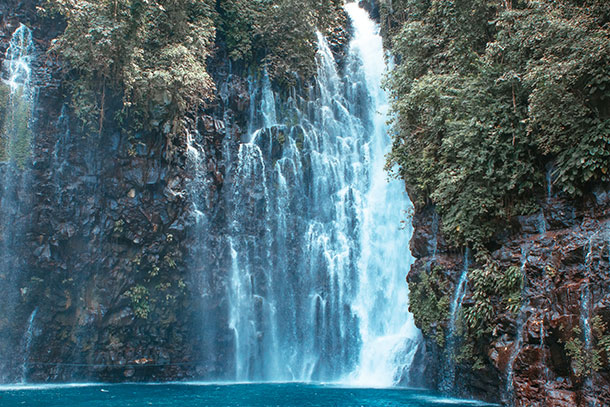 So it's not just about the bathing but the views as well. Tinago Falls is indeed majestic and a must-visit for tourists traveling to Iligan and maybe, CDO. 🙂
If you're too lazy to change or feeling a bit grumpy, the views of the falls will definitely relax you. Spend a minute (or an hour) just sitting around and enjoying the views.
Swim in the Cold and Refreshing Waters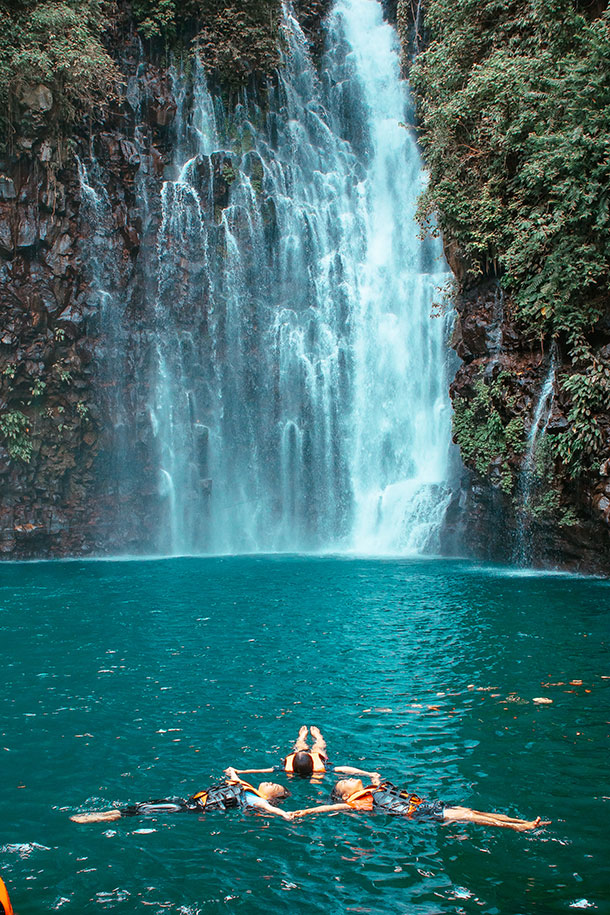 The falls is pretty inviting and its waters included. There are some pretty deep and shallow portion so be sure to wear your life vests always.
The water is perfect specially on hot days. Plus, all you'll hear will be the constant fall of the water, a few shouts and laughters from the rest of the guests and the chirping of the birds as you float along. 🙂
Do Some Cliff Diving with the Locals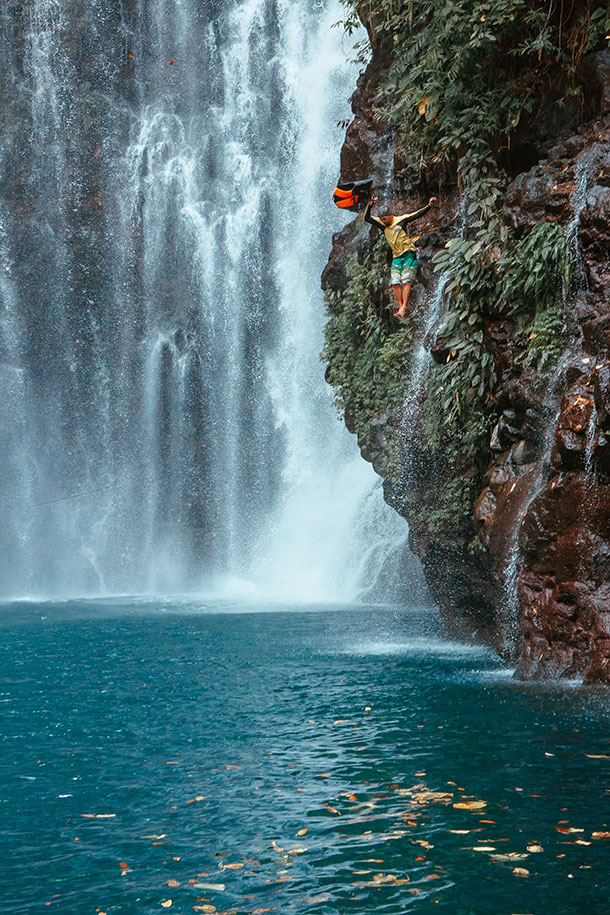 For adrenaline junkies, cliff diving here is one of the fun things to do at the Tinago falls and one that you can enjoy with the locals too.
There's a wall beside the falls that you can climb on and perch on some protruding rocks. You can go high as you'd like, but with guide supervision too.
When one of our companions wanted to go cliff diving, our local guide went with him to guide him.
There was this boy who was scolded by his father (I'm guessing they were locals). The boy was climbing the wall and was attempting to jump. He was pretty young and he was going farther up the wall to say the least.
Ride the Bamboo Raft to the Falls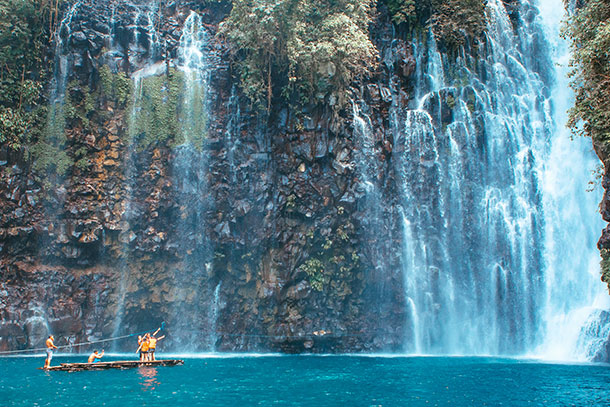 Another fun thing to do at the Tinago Falls is to enjoy its cold rushing water by riding the bamboo raft!
It's just a short trip but a fun one, that is.. We had three guides with us, plus our local guide (so that's a total of 4). They were guiding the raft towards the falls and a small cavern where guests can have their picture taken.
They were also pretty game with instructing us to pose and leading us for a closer look of the falls.
Have Some Waterfall Massage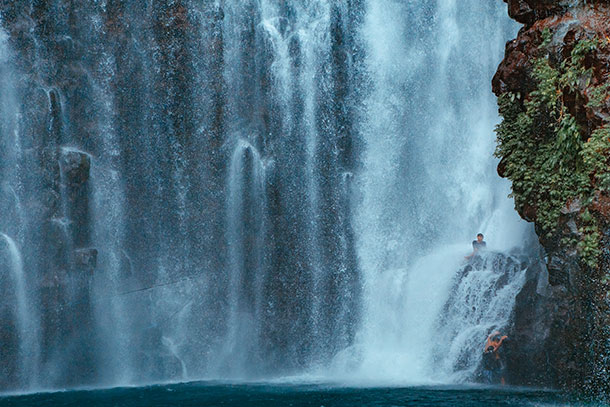 While riding the bamboo raft, you can have some of the amazing waterfall massage.
Just make sure that the water is not rushing too strong as it can be pretty painful. I remember feeling like being hit on the head several times by the water and it can be pretty uncomfortable. LOL.
Pro Tip: Cover your head with the life vest while passing through the strong rush of water. This way, you can still enjoy the moment and not have your face covered by your hair. LOL.
Travel Tips to Visiting the Tinago Falls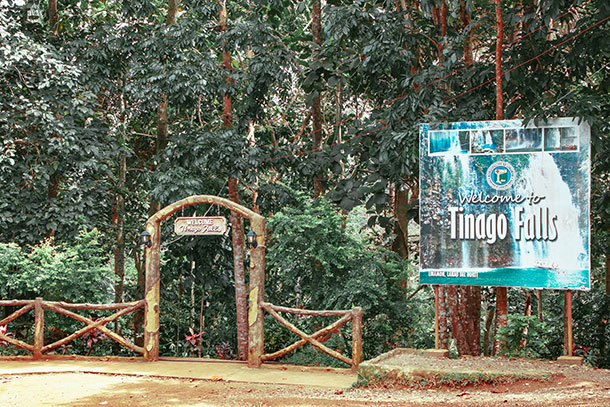 Visiting the falls can be exciting. Most of us would look forward to a relaxing day to say the least. But let us help you make it more fun and hassle-free by giving you these travel tips below:
1. Buy all your needed provisions before visiting the falls. This includes drinking water, rice (if you love eating rice, that is), viand and maybe some desserts too! There is a Sari-Sari store, but they wouldn't be able to provide you everything that you'll need.
2. Bring some trash bags too when you go and dispose your garbage properly when going home. There are trash cans in the area so you can dispose them afterwards.
3. Be mindful of your things. It is pretty safe, but small items STILL can get lost. Secure them properly before leaving your stuff behind to enjoy the falls.
4. Secure your things when you swim (or maybe while cliff diving). As mentioned, some areas are pretty deep so any dislodged items may be gone and cannot be retrieved if they fall into the water.
5. Sharp and slippery rocks are present, to be sure to wear non-slip footwear.
6. Bring cash with you. There are no ATMs nearby if you run short and you'll need to pay everything with cash.
What to Bring to the Falls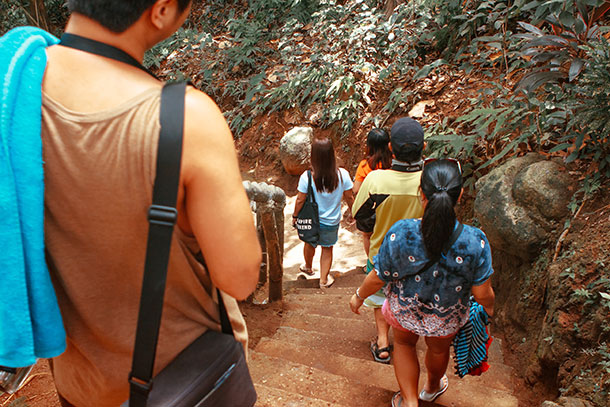 Aside from the travel tips mentioned above, here are some of the things you need to bring while visiting the falls:
1. Bring non-slip footwear.
2. Wear comfortable clothes as you need to climb the stairs (it can be hot and humid), plus you'll get to enjoy the place more if you are comfortable with what you are wearing.
3. Bring trash bags for your wastes.
4. Stay hydrated and drink plenty of fluid.
Hope we have given you some cool and helpful information when you visit Tinago Falls in Iligan!
Have you been here? Share with us your amazing experience on the comment section below.. We'd love to hear from you!
Like this post? Pin it!