As a kid, I never had the opportunity to visit theme parks. It was only mostly to local carnivals. With no access to theme parks – I never had a reason to visit one before and never seen the need to go and try one.
My first trip to a theme park was back in college during an educational tour and it was to a local theme park. If I was not mistaken it was a bit late when we arrived there and we did not get a chance to fully enjoy it.
Following several travels, my husband and I decided to visit theme parks in our itinerary and I must say it was pretty great.
Theme Parks are fast becoming a popular destination for all types of people nowadays. There is absolutely no age limit as to when you can go and enjoy a good theme park.
Many people will definitely agree that there are many reasons why you should visit theme parks. It's a venue that will transport you to an entirely different place with various opportunities for a good time and excitement.
If you haven't been to a theme park before or have been debating whether or not a theme park is for you, here is at least 7 Reasons Why You Should Visit Theme Parks:
1. Be In A New World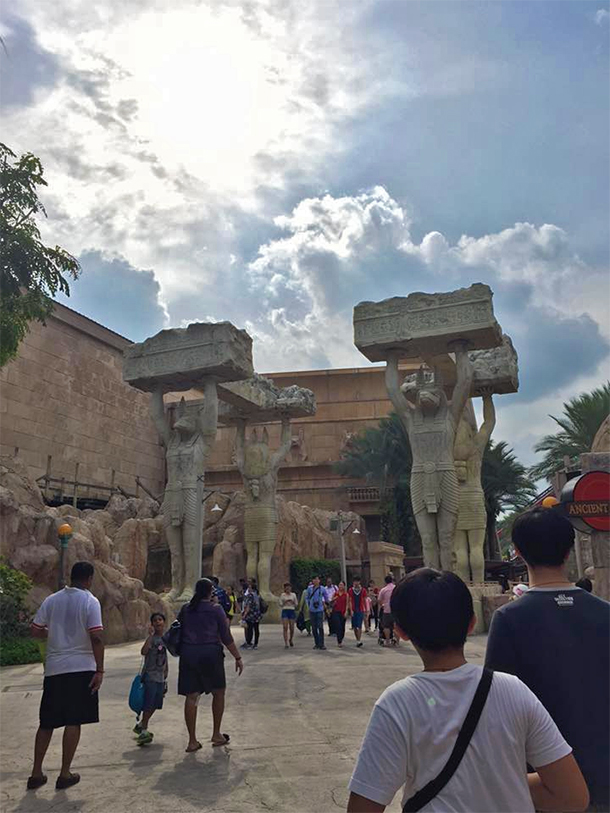 One reason why you should visit theme parks is to get away from the normalities of daily life and be whisked away to a place of imagination and fun!
One thing I loved about going to theme parks is the feeling of being in a different world and just having the time of my life. You can transport yourself to the world of fairies, robots, princesses, pirates and sooo much more!
2. Visual Feast of Colors and Structure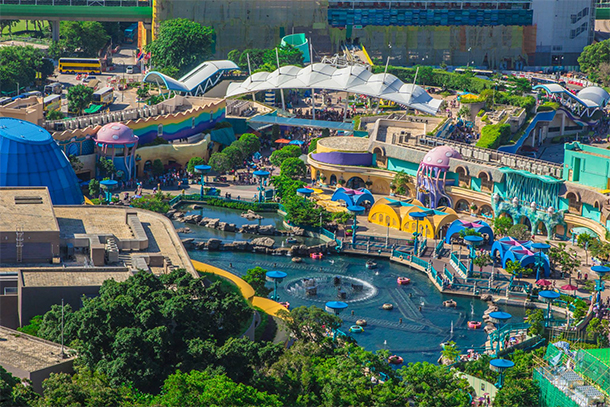 Most theme parks are sooo colorful that its vibrant exterior and will really take you by surprise. It's one of the things that I love about it most.
It's exuberant colors are just the perfect mix to make you pause for a while and take it all in – a feeling or an initial reaction that I had when I first stepped into a theme park.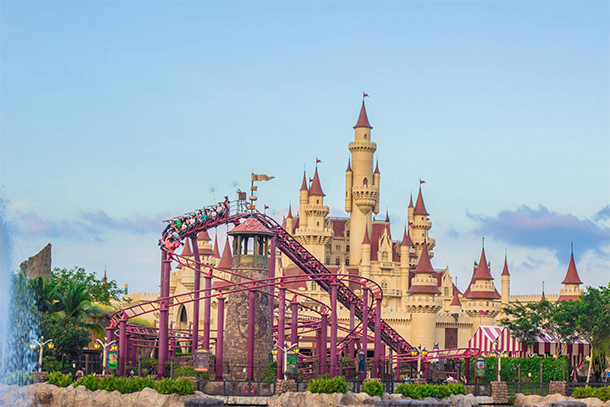 Another reason why you should visit theme parks are its amazing structures – filled with great engineering marvels that will satisfy some, if not all, of your thirst for great works of engineers.
If your imagination needs a little boost, a theme parks' color and great engineering will surely have a positive effect on you!
3. Photo & Video Opportunities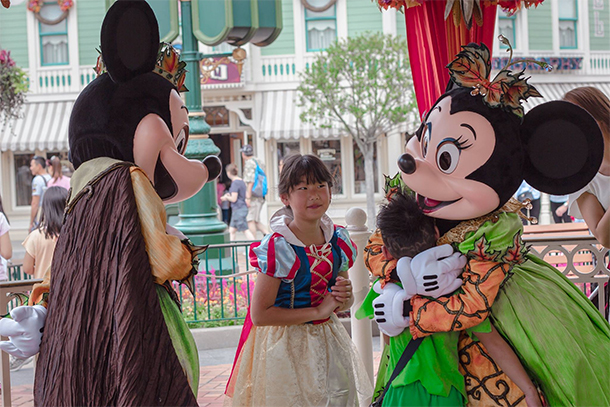 With the fast growing popularity of social media, we always want to get that perfect photo or video of ourselves or of a scenic place. And theme parks will surely get you more than you would desire!
Aside from its amazing structure and vibrant colors, theme parks are usually represented by cute characters such as Disney's Mickey Mouse and the Gang or Universal Studios' Sesame Street – thus the opportunity for a great photo with them is quite high!
4. The Ambience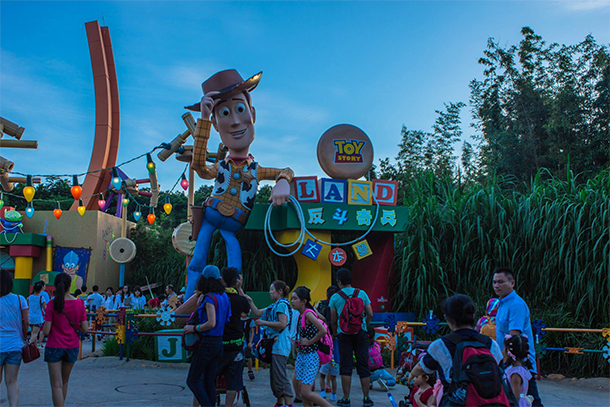 A theme park's most welcoming effect that a tourist or visitor gets is its ambiance. Like Disney's "Happiest Place on Earth' motto, every theme park can really give you that 'happy' feeling.
Though of course Disney has this certain effect on us since most – if not all – grew up watching Disney movies. And to be honest, it is a pretty nostalgic feeling stepping into Disney's theme parks.
Nevertheless, theme parks has a certain positive ambiance that everyone can enjoy. The sights, the sounds and the smell will surely have you wanting more time to take it in and explore it all!
5. Makes You A Kid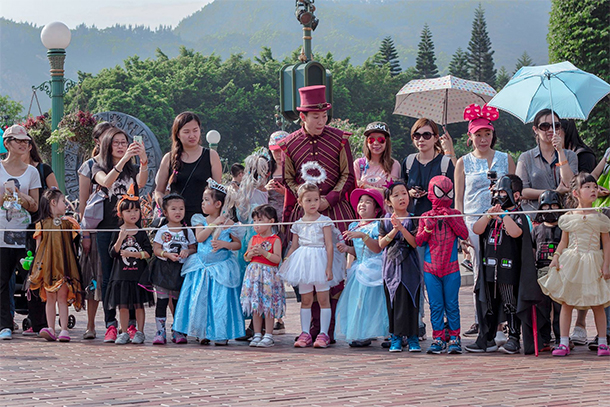 Theme parks are often associated with kids. Almost anywhere, you will see families with kids enjoying a day out, taking pictures and just having fun. But, the funny thing is, theme parks are also swarming with adults and teenagers!
And I completely understand why this is so.
Kids enjoying theme parks produces such a positive feeling that adults and teenagers can totally relate to. Personally, seeing kids having fun, dressing up as their favorite character and being just generally rowdy can make you recall the once carefree kid that you were too!
It makes YOU miss being a kid and for once you are in a place that allows you to become THAT kid again!
6. Can Help You Release Stress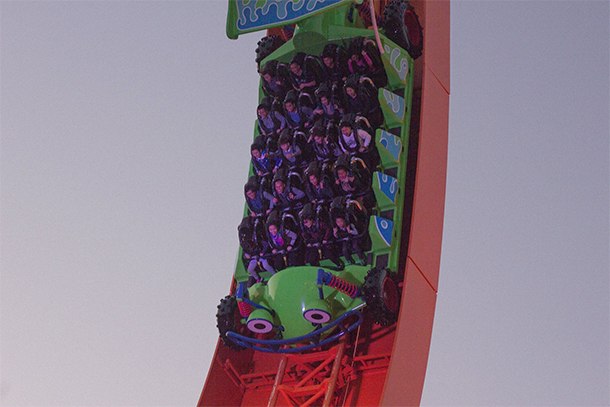 How you might ask? Well, by riding rides -especially those that can fuel adrenaline rush. Theme parks offers a lot of fun-filled rides and attractions that you can choose from.
So if you're feeling a bit down or stressed out at work or at home, vent out all your frustrations and shout your heart out on one of those roller coaster rides or fast-paced attractions. Nobody will care if you scream the loudest so go ahead and release that!
I, for one, am not really a fan of fast-paced rides but I find it such a helpful outlet when I feel a bit down or stressed out, thus another reason why you should visit theme parks!
7. Walking Exercise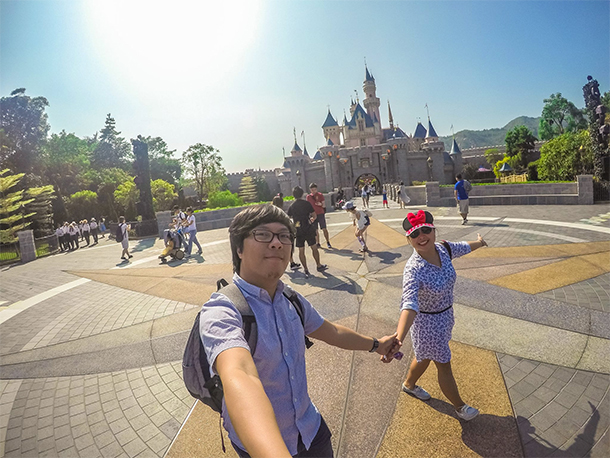 Last and an important reason, Theme Parks are usually built on several hectares of land, thus making it a quiet spacious attraction. It would take a couple of hours just to completely explore the entire theme park. If you love walking and always find time to walk daily, then this will be a breeze.
However, if you are like me who seldom do walking exercises, this would be a challenge. But, the upside is, you get that much needed exercise. I know most of us do not get the required number of steps per day to keep us healthy. So this is definitely a great way to catch up! LOL.
Some may think that visiting theme parks may be expensive and beyond their budget, but good planning will help you get the best deals and make it more cheaper for you! So take that much needed time out and go and have fun! Do you need more reason why you should visit theme parks?
Been to a theme park lately? Where's your most favorite?
Like This Post? Pin It!