Looking for Cagayan de Oro Hotels for your group of friends or family? Check out the G-Galyx Inn Hotel!
Cagayan de Oro is a highly urbanized city in Northern Mindanao, in the Philippines that is home to over 600,000 people. It is the gateway to various provinces like Camiguin and Bukidnon with travellers staying a day or two in the city.
Because of its accessibility to some of the most promising regions in Mindanao, numerous Cagayan de Oro Hotels have also opened their doors to welcome guests of all ages.
Our visit to the city has given us opportunities to visit and try their local hospitality. We have stayed in 3 different hotels throughout the trip.
And this indeed has given us a view of how great their tourism is in terms of friendly accommodations.
One of the hotels where we stayed at is the G-Galyx Inn Hotel in CDO.
The G-Galyx Inn Hotel prides itself for being an affordable, clean and compact hotel in the city. You will surely remember this hotel for its quirky pieces of furniture and displays at the reception area.
Booking a Room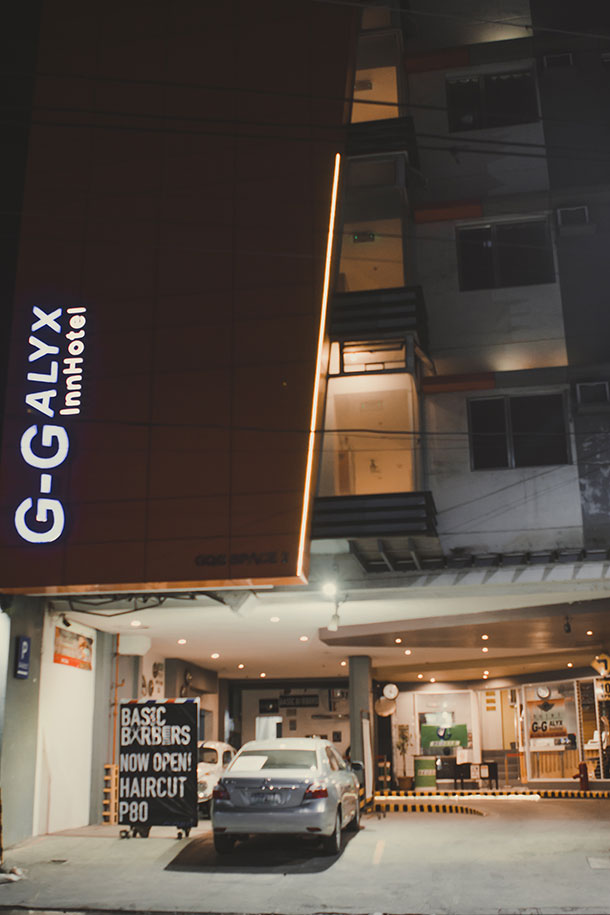 There are many ways to book a room at the hotel. You can book through online booking for hotels or by calling them at this number: 09237213387.
Payments can be made upon check-in or if, with sites like Agoda and Booking, it can be made via credit card.
How to Get Here
Location: Captain Vicente Roa Street, Cagayan De Oro City Center, Cagayan De Oro, Philippines, 9000
We checked-in at the hotel on our 3rd day in CDO. We were coming back from our day trip to Iligan so we had a van service.
Experienced local drivers will have no problem in locating the hotel. Just tell them to drop you off the G-Galyx Inn Hotel and you're all good.
If you have just arrived from the airport, you can either take the van that can drop you off at the hotel or the terminal-based van operators.
This van has certain and fixed drop-off locations. If you decide to take them, you can just hire a tricycle to take you to the hotel.
Fare rate depends on the current gas rate so be sure to inquire.
If you are self-driving, you can check out the map below for the most convenient route:
Checking-In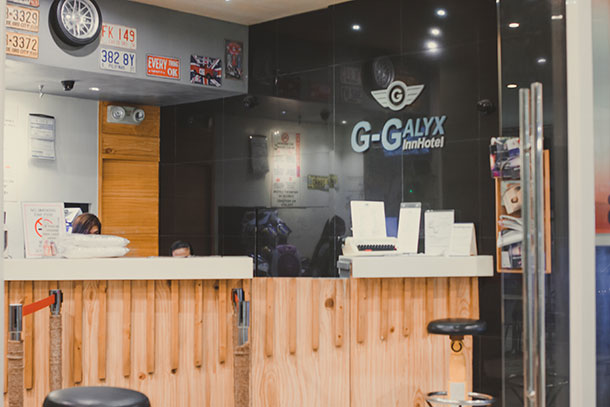 Regular check-in starts at 2 PM in the afternoon.
If you are late checking-in, inform the hotel beforehand to let them know.
We arrived at the hotel at around 7:37 PM. Traffic in CDO was tiring and we were pretty tired from all the swimming at the Tinago Falls.
Good thing was that we did not have any problem checking-in despite arriving late in the evening. Our friend just paid for the room and then they gave us the key to our shared room.
Room, Rates and Amenities
Our stay while not long gave us an impression of the hotel and the facilities it can offer for its guests.
Our Room and Rates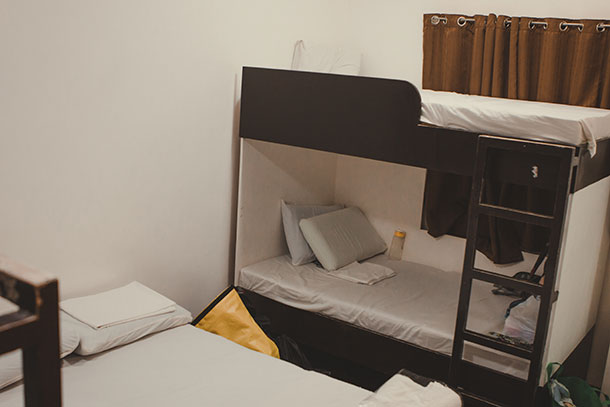 Because we were traveling as a group and there were no vacancies at that time, we booked a 'Cabin Room' for us 5.
The room that we had was enough to accommodate us with one spare bed for our things.
Aside from the room that we reserved, the hotel has several room accommodations ranging from a 'Capsule', 'Compact' and the 'Cabins'. These are all good for backpackers and groups traveling with friends who are into budget travel.
Prices are also reasonable which starts at 500 Php to 2,500 Php.
The room that we had had 1 single bed and 2 bunk beds. We had an extra bunk because my husband and I shared a single bed. It was pretty spacious for a single bed. 😉
The room also had a television and ACU. Both of which were working properly with cable connection.
We were provided with fresh linens and new towels each. There was a dispenser at the bathroom for liquid soap and shampoo too.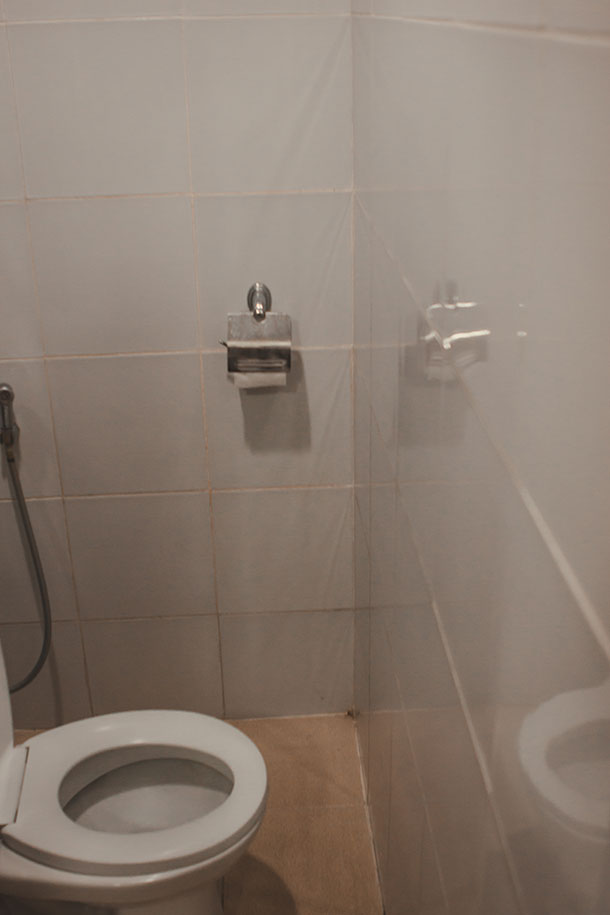 The comfort room was also separated from the shower room. There were not enough places to air out our wet clothes from the afternoon's activity.
One thing that I didn't like about it was that the door to both rooms was aluminum. And it didn't completely cover the entire doorway with spaces at the top and the bottom.
It would've been awkward, to say the least, if you were sharing it with a group of people and you needed to do a number 2. I hope you know what I mean. LOL.
We did look for other alternatives to do our 'ritual' in the bathroom.
But the comfort room on the first floor was not too inviting either. I believe it was for the staff.
Most of us found it inconvenient. We had to take turns while the rest were either sleeping or away for breakfast. LOL.
But anyway, it was just our personal inconveniences and preference.
Going back to the room, there was one small table below the television for our things. But it was too small and could only accommodate maybe a couple of water bottles.
There were no other storage areas for our bags except for the floor and the extra bed.
The plugs for outlets were also very limited (we had to share 2 outlets for 5 persons). It was inconvenient in a way especially for us who brings several gadgets with us whenever we travel for the blog.
Inclusions and Other Amenities
Breakfast was not included with the accommodation fee. We had to get out and look for other places to eat.
Good thing though that the hotel is located near the Cogon Market. There are plenty of cheap and safe food options here.
There was supposed to be free Wi-Fi in the room, but we were not able to connect. We were on the 7th floor and there was no connection inside the room.
Check-Out
The following day, we also had to leave early. We were booked for the Whitewater Rafting at 8 AM.
Check out was hassle-free and was no problem at all. We were already rushing because we were late from the scheduled time.
Nevertheless, we were able to leave before 9AM.
Over-all Verdict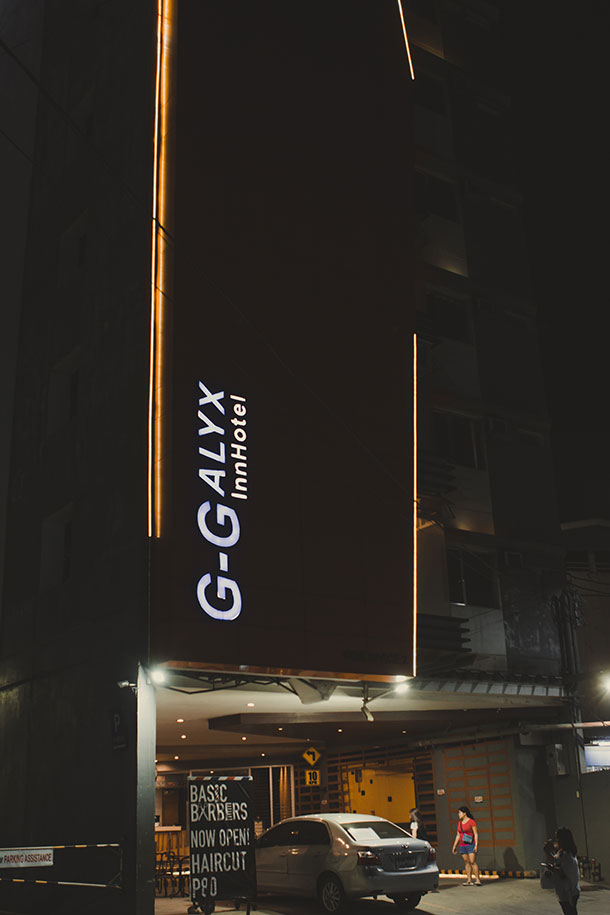 Overall, I would say that we had a satisfactory stay at the hotel. The staff was all pleasant enough and we had no problems communicating with them.
Despite the room facilities falling short for group travel conveniences (e.g enough outlets), it gave us affordable accommodation for the night.
If I were to go back and maybe visit CDO again, this is probably one option I'd consider. Especially if you are headed to Camiguin the following day as it is nearer to the port.
But I'd want a smaller room. Maybe a standard room for more space, outlets and comfort room privacy.
How about you? Have you stayed at this hotel before?
Like This Post? Pin It!