If ever you find yourself in Northern Mindanao, a visit to CDO is inevitable. Here are some fun things to do in Cagayan de Oro, Philippines!
You never know what you'll find when you visit Cagayan de Oro. For one thing, it isn't just an urbanized city with traffic jams on main roads. Or a city with several shopping malls to cool off the heat and maybe do some shopping.
CDO is also home to one of the most exciting rides of your life.. And the food scene is also incredible.
Many travelers would only pass and fail to experience the city. But this is a mistake, personally, like a day or two in the city is definitely worth a try.
Disclosure: We use affiliate links on this post. Meaning, if you book any hotel/ resort by clicking on the link, I earn a commission at NO EXTRA COST to you. Thank you for reading the blog!
How to Get to Cagayan de Oro
The most popular way to travel to Cagayan de Oro is through its nearest airport: the Laguindingan Airport. This is one of the main airports near the city which has a direct flight from two of the major cities in the Philippines: Cebu and Manila.
From the airport, you can easily ride a van going to the city. Fare is approximately 200 Php per head and travel time is around an hour, depending on the traffic.
If you are coming in from Davao, there are buses that can take you to CDO. Travel time is around 5 to 6 hours.
Aside from planes and buses, you can also take a ferry if you are from Cebu and Manila. Travel time is usually around 7-8 hours (overnight) from Cebu and around 44 hours if from Manila.
For people who are self-driving, here's the route to follow:
Things to Do in Cagayan de Oro
If you need convincing on the things to do in CDO, here are some of our recommended activities that you will surely enjoy!
Go on a food trip to CDO's restaurants and delicacies.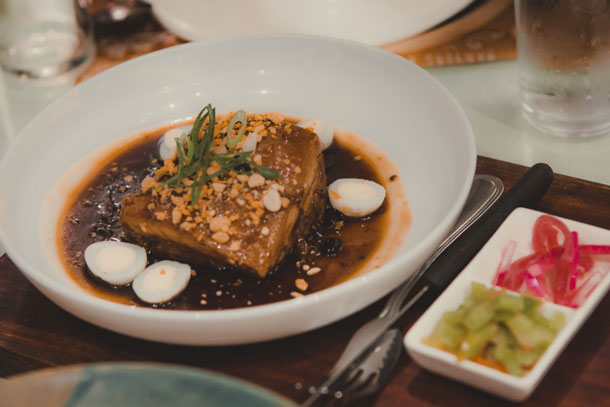 Need I say more?😋😉
I mean who doesn't love eating their way around the city?
We have discovered several delicious foods and equally memorable restaurants during our stay. Who wouldn't forget Cucina Higala's delicious lumpia or the tasty humba, right?
If you are a Foodie, you'll surely enjoy exploring CDO's food scene. We've found some cool restaurants that serve amazing local foods. Some of which were satisfying to the taste buds.
I must say, I was personally impressed by the places we've visited so far. And I cannot wait to go back and explore more.
There are also cheap eats at the Cogon Market and at the Plaza Divisoria that you can enjoy at an affordable price.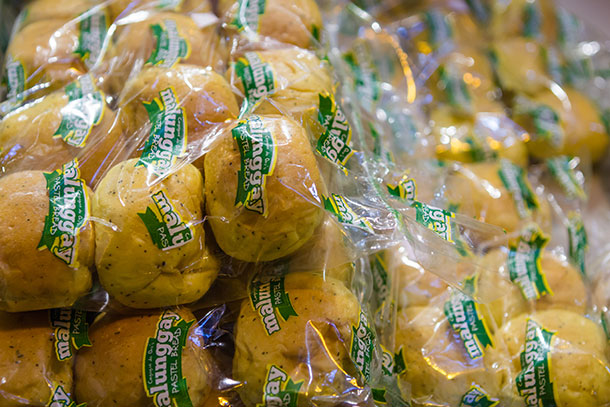 And don't forget to bring home some of those yummy malunggay pastels and some of those delicious brownies from Bite Me Up!
Explore the neighboring provinces and cities for Day Trips.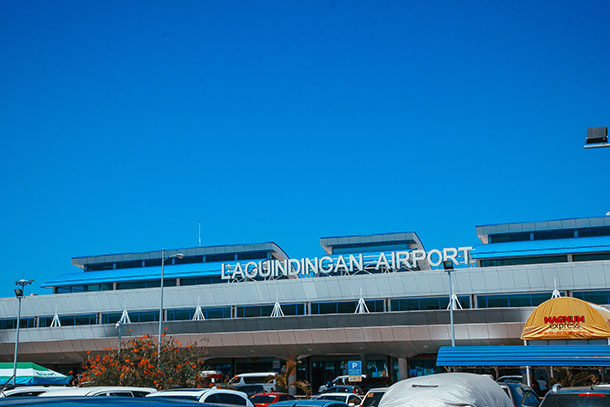 CDO serves as the gateway for travelers from major cities like Cebu and Manila who wants to explore its neighboring cities and provinces.
Among its popular provinces are Bukidnon, Iligan, and Camiguin.
I personally think Camiguin deserves a couple of days exploring, and not just a day trip.
The island is small, it is one of the smallest in the Philippines along with Siquijor. And despite its size, there are plenty of activities that you can do on the island.
As for Bukidnon and Iligan, well, the activities that you can enjoy here are more for the outdoor type of traveler. Basically, it is the same with Camiguin but it is more accessible from Cagayan de Oro.
If you do have limited days, then CDO, Bukidnon, and Iligan is an easy itinerary that you can try.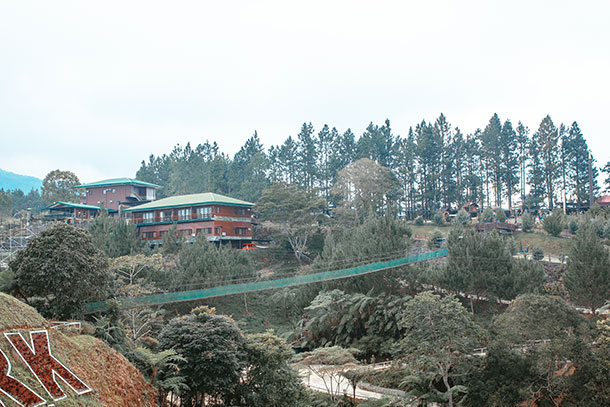 That being said, day trips to Iligan and Bukidnon can easily be arranged when you are already in CDO. You can fit those in, let's say, a 3-4 day stay in the city.
We did this ourselves and it was rewarding to be able to see many places even for a limited number of days.
If you are planning on going on day trips to Iligan and Bukidnon, expect extreme adventure in Bukidnon and beautiful natural waterfalls in Iligan.
You'll soon discover that there are plenty of things to do around CDO that can't be found elsewhere in the country. 😉
Try Whitewater Rafting (one of the most popular things to do in CDO).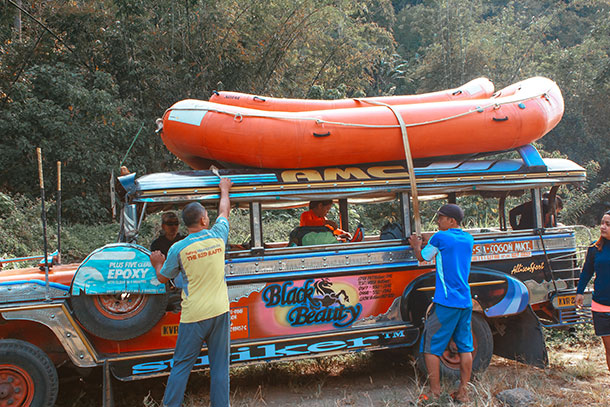 If you haven't tried this already, then you should definitely do it at least once. 😉
CDO is pretty popular when it comes to their whitewater rafting adventure. Many tourists would stop in the city to try this and nothing else.
Well, maybe a stroll or two around the city center, and then into the next province or city.
To be honest, this was also one of our reasons why we visited – because of the whitewater rafting. It has always been on the highest list of the recommended things to do in the city.
The whitewater rafting can easily be done even if you don't know how to swim. Or even if you are no athlete.
For one thing, the guides are competent enough to guide you through the technical and major rapids. Second, you have life vests with you to keep you from drowning and helmets to keep your head safe from concussions in case you get hit.
And third, it's not too hard to do, as long as you follow the guide's instructions and you pay attention.
There several whitewater rafting agencies that offer their service. Just make sure that you select the best one. 😉
The activity can take up to 4 hours, so you'll have to spare at least half a day of your trip. We were tired by the end of it and went to sleep at the hotel afterward.
In short, that was like a full day for the entire activity on our itinerary. LOL.
Here's a quick look of our whitewater rafting adventure with Red Rafts 😉:
Explore the Cagayan de Oro tourist spots at your leisure.
Like most cities, CDO also has several tourist spots that you can visit on your trip.
If you have a day spared, you can easily visit the following CDO tourist spots during your trip:
Gaston Park
St Augustine Cathedral
Vicente de Lara Park
Plaza Divisoria (Golden Friendship Park)
City Museum of Cagayan de Oro
Museum of Three Cultures
We took on a night tour of some of these places including the St Augustine Cathedral, Plaza Divisoria, and the City Museum of Cagayan de Oro (though we did not get a chance to get inside as it was already late). The city lights up at night making it a great place to stroll around.
You can learn of the culture and history of Northern Mindanao when you visit the Museum of Three Cultures.
It is home to rare artifacts from Butuan, and Marina antiques from Tugaya, Lanao del Sur and of Cagayan de Oro ethnohistory. They also have rare antiquities from the prehistoric and several tribes.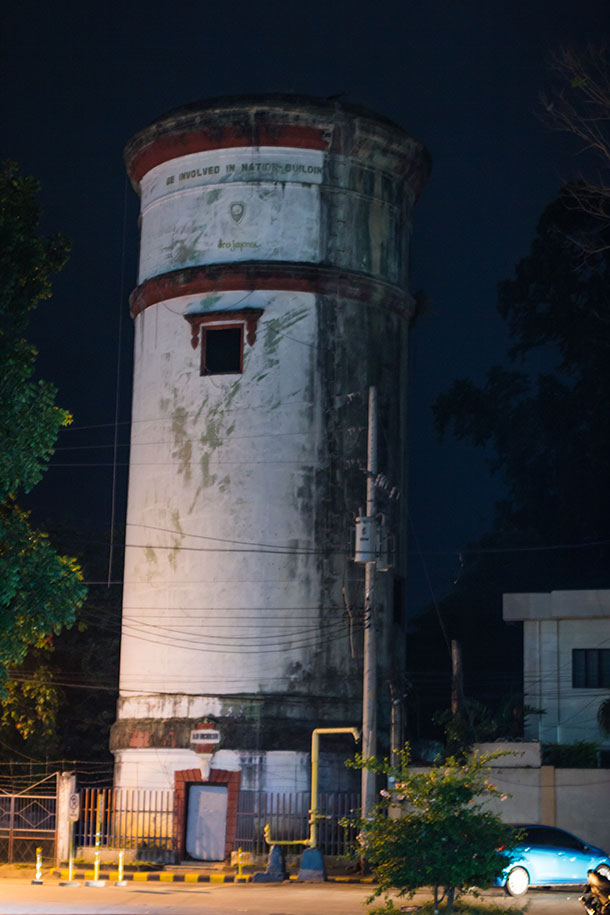 At the City Museum of Cagayan de Oro, you'll be able to see old paintings and photographs that capture the significant moments of CDO throughout history.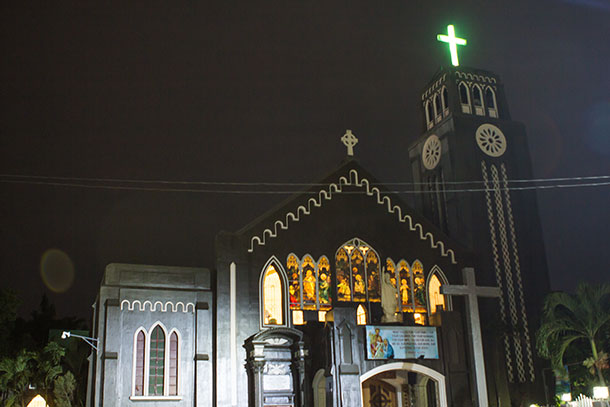 Just a few meters away from the City Museum is the Saint Augustine Metropolitan Cathedral.
It is a CDO landmark that is famous for its gothic style architecture. The Cathedral is adorned with the stained glass given by the New York Sacred Heart Chapel.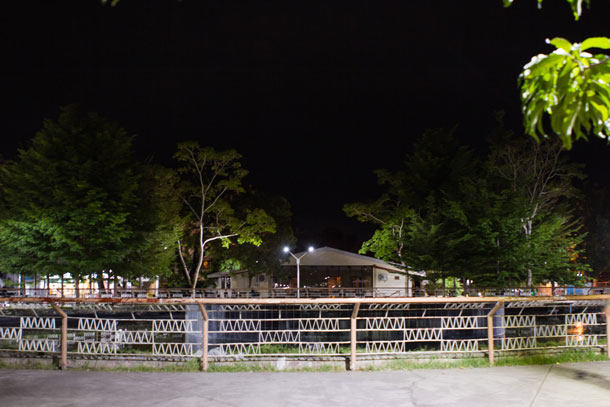 Separating the Cathedral and the Museum is the Gaston Park. The park is a historical landmark as it is the site of the Battle of Cagayan de Misamis.
Aside from the National Historical Institute marker, the local government has installed a musical fountain right at the center.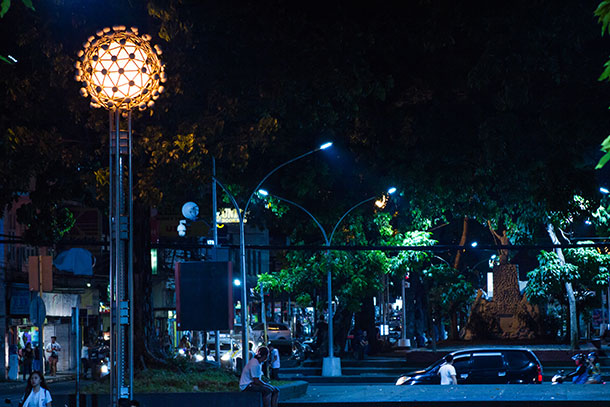 If you fancy a walk at night, the Plaza Divisoria or the Golden Friendship Park is a great place to hang out.
There are various monuments of famous local and national heroes at the park as weak as a Memorial or Monument for the local soldiers who died during the 1900's Philippine-American War.
Aside from the 2 plazas mentioned, the Vicente de Lara Park is another park that you can visit while in CDO. It is a popular jogging area for the locals. The park is also home to Press Freedom Monument and the Heritage Monument of Misamis Oriental.
Find adventure at CDO's nature parks and reserves.
If you don't like cities and would prefer going out with nature, then CDO has some great places to offer.
Go on a hiking trip, chase beautiful waterfalls or just breath in nature, CDO has it all.
Below are some of the wonderful natural parks and reserves that you can go to:
Mapawa Nature Park
Macahambus Adventure Park
Malasag Eco-Tourism Village
Catanico Falls
Migtugsok Falls
Monigue Cave
The Mapawa Nature Park is a nature reserve located in Malasag, Cagayan de Oro. It is home to wonderful waterfalls, lush flora and fauna and gorgeous views.
Some of the activities you can enjoy while here are Tree Nursery Camping, and Wildlife Observation.
If you are one for adventure, the Macahambus Adventure Park is a great place to visit in CDO.
The adventure park is located in Barangay Lumbia, CDO – about a 25-minute ride from the city. It is much like the Dahilayan Adventure Park as is also offers extreme adventure rides.
Several of its highlights include crossing the Sky Bridge, a 120-meter zip line, and rappelling.
If you are into an educational experience, the Malasag Eco-Tourism Village is another place to visit in Cagayan de Oro. The village is located in Malasag, CDO.
It's a place where you can visit tribal houses, check out a museum and an education center. You can also go camping and swimming here for a fee.
You can also go visit waterfalls in CDO should you wish to. Some of the popular waterfalls are the F.S. Catanico Falls and the Migtugsok Falls.
Both falls are gorgeous and offer a relaxing getaway from the city.
Another quick getaway from the city is a visit to the Monigue Cave in Barangay Mambuaya. Just the Cantabon Cave in Siquijor, you'll be rewarded with amazing stalactites and stalagmites formation when you go visit.
Where to Stay in Cagayan de Oro
Fortunately for you, we have stayed at 3 different hotels in CDO and we can easily recommend them for you!
Bed and Breakfast by Budgetel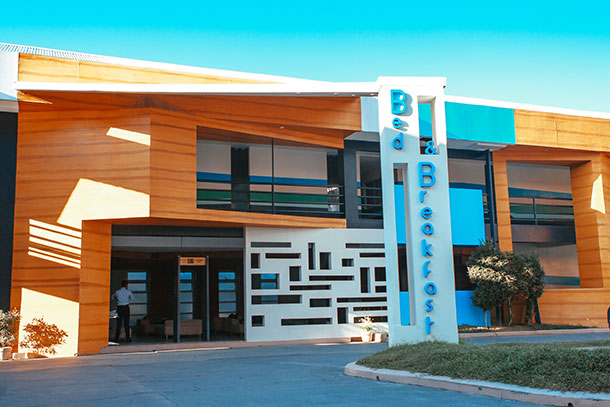 Bed and Breakfast by Budgetel is a budget-friendly accommodation located at the Lifestyle District. If you want a nice and friendly vibe especially at night, this is a cool place to check-in.
G-Galyx Inn Hotel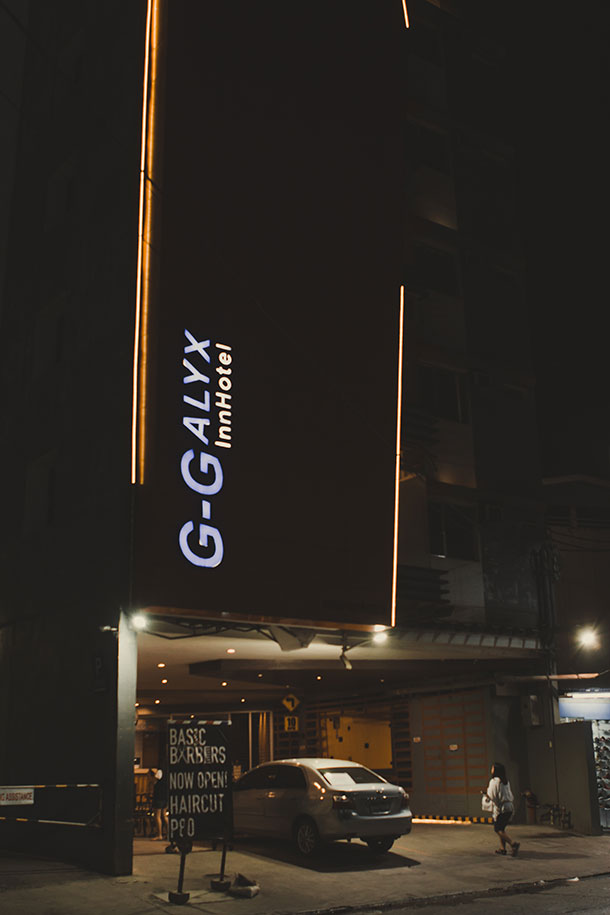 For big groups, the G-Galyx Inn Hotel is a good option. They offer accommodations that can easily accommodate up to 6 persons. It is also near the Cogon Market if you want to explore its Night Market.
New Dawn Pensionne House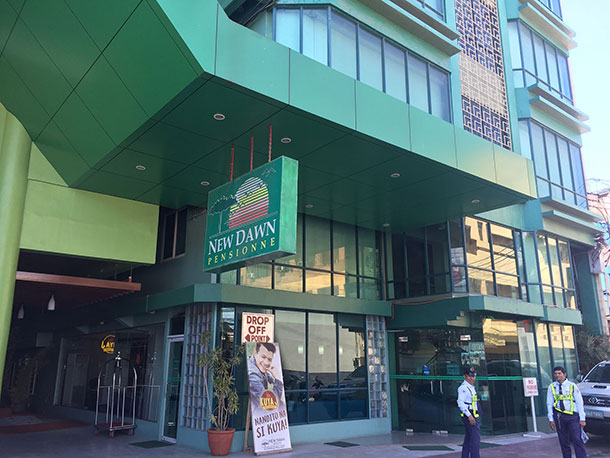 If you want something more classy, the New Dawn Pensionne House is an accommodation I could recommend. The room is very comfortable and its location also very convenient.
I hope we have given you enough reasons to visit Cagayan de Oro for a day or two. There are so many wonderful places to visit in CDO as well as fun things to do in Cagayan de Oro.
If you look past the hustle of the city, you'll surely come to appreciate the wonderful activities you can do here.
So, will you stay and explore more of CDO?
We hope you would!
Like This Post? Pin It!