Do you like to go on camping trips? If yes, then for sure you know how important your safety and security are! If this is your first time, these practical camping tips will give you a good heads up!
Camping is a fun way to spend time with family and friends. For some, it is how they spend breaks and long weekends with the entire family especially that kids love camping. For others, camping could be a new experience.
But whatever is your perspective at camping doesn't matter because a newbie or not, you will get a similar experience. Yet, aside from all the fun, one has to make sure that camping is safe and secure.
This is doubly needed when children are part of the camping group.
Traveling to a camping site would surely be exciting when everyone is looking forward to experience nature's beauty. Once you all get to the site, everyone would be busy preparing what you will need for the camping but above all, you need to put the safety and security number one in your priorities.
Without that, your camping will not be a good experience at all. Doing activities outdoors could be new for others like cooking with fire and even pitching a tent.
Because of that, accidents might happen. So, we have given you some camping tips on how to keep safe and secure while on the trip!.
Check everything before you leave.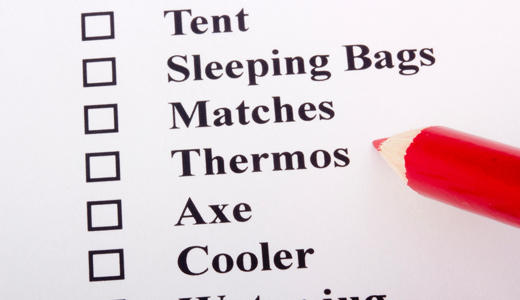 You do not want to leave some stuff at home which will cause stress and problems while you are already on the campsite. So, before leaving, see to it that all your things are complete.
Double-check everything. Make a list to make sure that everything is there.
Bring first aid kits.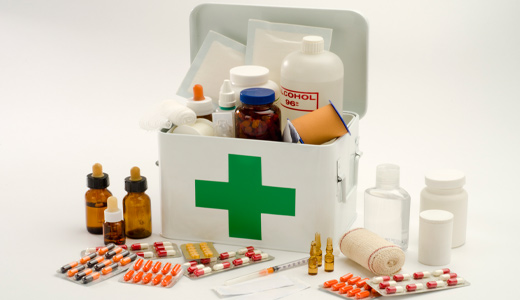 It is always important that you are ready for whatever emergencies will occur especially if you are going out with kids. Learn basic first aid and know how to attend to different situations to help others survive.
Bring medicines, insect repellents, treatment for cuts and scrapes, sun protection and even a snake bite kit. Aside from these, you should also bring with you other supplies that would be necessary in case things go wrong. For example, you can bring a whistle, waterproof fire starter, knife and others that you think would be needed.
Be updated with the weather condition.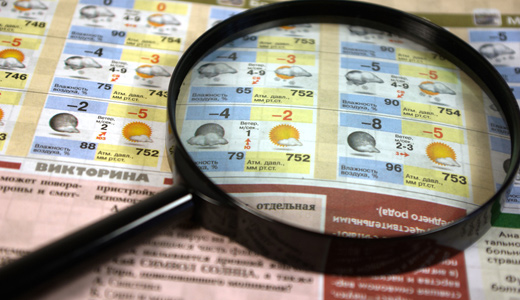 Another important camping tips to remember is being updated with the weather.
Since this is an outdoor activity, you have to make sure that you know what the weather will be so you can be prepared. This will also guide you as to what you need to bring once you are already outside.
If the weather isn't good, you can postpone the trip to avoid danger.
Choose a good tent.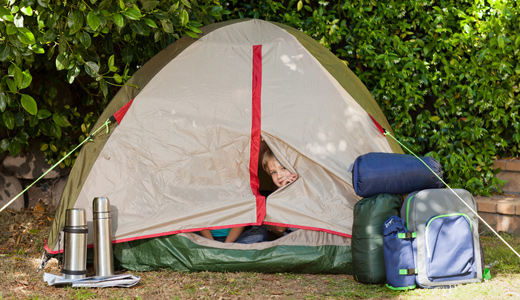 Another great camping tips to remember is picking a good tent. It is better to get a tent with guy ropes and those that have bright colors or those with fluorescent tags attached. This way, other people can see the tents even in the dark.
There are many different tents that you can choose from so pick those that suit your needs. They also come in varying sizes.
Go camping early.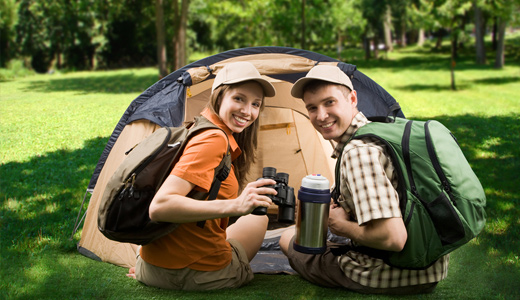 With more daylight, you have more time to prepare your camp and you will also be able to inspect the area well. Make sure that you will check possible causes of danger so you can get away with it.
Also, look for rivers and other bodies of water so you can keep kids away from it and so you can also go to the area at once when needed.
Pitch your tent properly.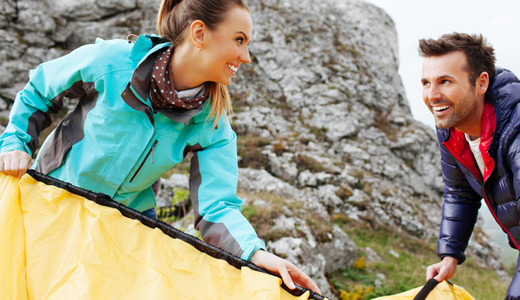 Before you go to the actual site of the camp, pitch your tent first so you can try it and to avoid stress or worries while on the camp. It would be a headache if you are already ready for the camping but when you got there, you cannot pitch your tent.
Once you have learned the proper way of pitching your tent, take necessary precautions to ensure your safety. Do not pitch under trees for the danger of falling branches.
Avoid pitching it near the waters too to avoid drowning. Make sure that your guy lines do not obstruct walkways.
Inspect the area.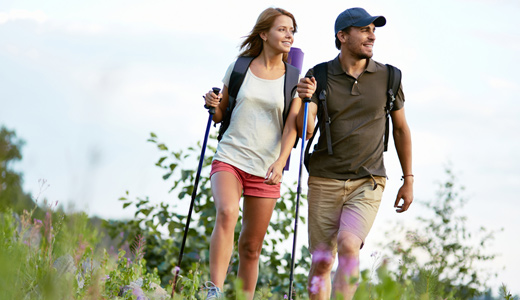 Before you start camping, check the area. Inspect the land and the surroundings as well. See to it that the area is flat where you will pitch your tent to avoid accidents.
If you are camping with a group, make sure that there is enough space for everyone's tent that each one can be well apart from each other. This is important too to prevent further dangers.
Be careful with fire.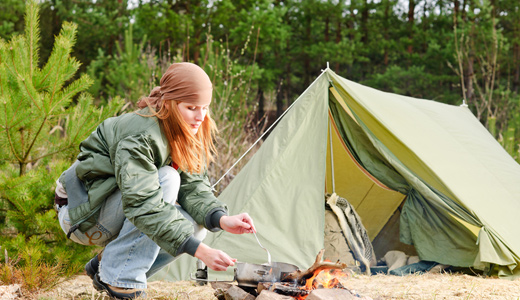 Another useful camping tips to remember is being careful with fire.
Fire is one cause of camping accidents. So, always be careful when cooking or building bonfires.
See to it that it is distant from the tents. Avoid cooking inside the tent.
Instead of using naked flames like candles as luminaries, opt for torches for more safety. Keep lighters and matches away from children. Never ever leave the fire unattended.
Keep your tent clean.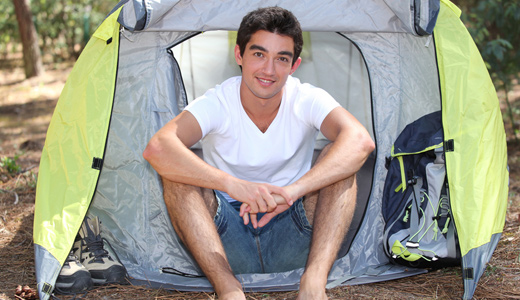 In the camp, your tent is your home. Keeping it clean will make your camping experience better. This will also protect you from insects and your sleeping area will be free from dirt.
Aside from a clean tent, see to it that you will also practice good hygiene to make sure that you will not get sick.
Be aware of wilderness inhabitants.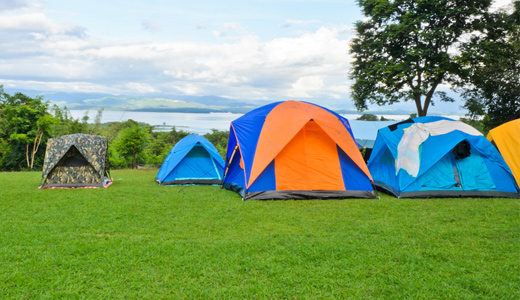 Don't forget that you are not the only ones who are in the wilderness. Wild animals could be harmful especially if you distract them or you are in their territory.
Keep your food well. Do not leave them outside because animals might get them. Place them inside your car.
Do not feed the animals too because doing this will make them dependent on human food which may harm them and humans too.
Once you follow these simple camping tips, you will get a memorable camping experience and everyone will end up safe. For sure, no one wants accidents to happen during the camping trip.
So, take note of these camping tips and you will not be sorry. When camping, some prefer to do it in the mountains or will hike long hours towards the camping site.
If so, look into our tips on hiking safety to make sure that you are all safe throughout the trip.
Like This Post? Pin It!