After our fun hike through Masungi Georeserve, we had a few hours left to chill and relax before we needed to head back to the city. And one of our options was to visit Daranak Falls in Tanay, Rizal.
It's becoming one of Tanay's popular destination especially now that summer is finally here in the Philippines!
Disclosure: We use affiliate links on this post. Please read our Disclosure Statement below. Thank you.
Nestled at the foot of the Tanay mountains, Daranak Falls is dotted with natural vegetation, waterfalls, ponds, and rivers that cascades through tropical trees and plants.
If you like a refreshing dip, a visit to the falls is definitely a good side trip option. But for those who doesn't like to get wet, the wind farm in Tanay is another side trip option you might consider.
As we wanted to unwind we chose the falls instead. Besides, we were set on visiting Ilocos' windmills in the next few days, so we were not really that enthusiastic to see another set of windmills beforehand.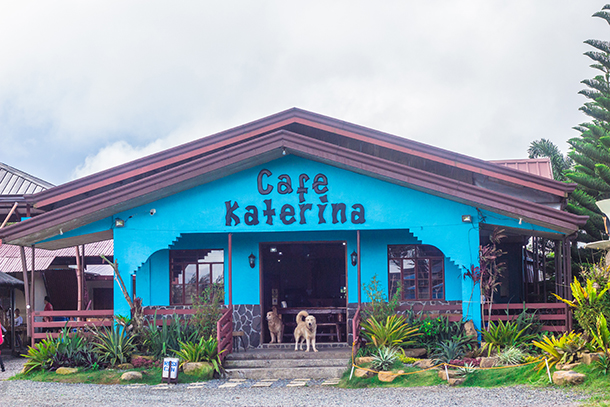 Right after collecting our things and returning back to the parking area at the Masungi Georeserve, we stopped by at this restaurant for food. Cafe Katerina was recommended by the Park Ranger at Masungi for their affordable and delicious dishes.
We ordered take out as we wanted to have lunch at the falls.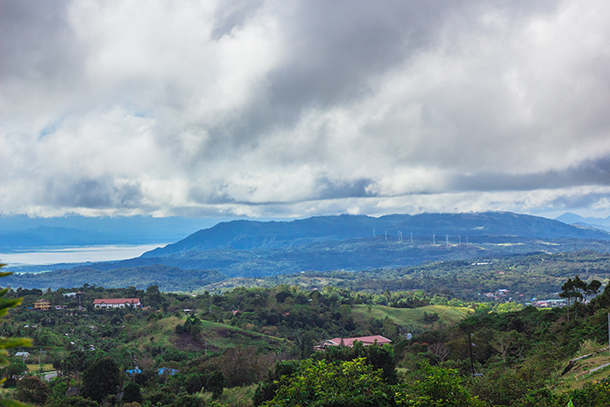 The views from the restaurant was relaxing. We can see some of the windmills at the Pililla Wind Farm at the distance (the windmills I've mentioned previously) and the gentle rolling hills from down below.
Such an awesome place to relax for awhile after our hike, don't you think?
After receiving our food (and emptying our bladder. LOL), we then headed out to Daranak Falls.
How to Get to Daranak Falls from Masungi Georeserve
There are several ways to get to Daranak Falls via public transport including FX (Van) and Jeepney from Manila. You may check out Tanay's official tourism website for more information.
You may check out a map of our route here from Masungi Georeserve:
The ride took about an hour so we settled on our seats and watched the views as we drive by. I think I might have dozed a little (2AM wake up call was very early) because the next thing I remembered was that we have already arrived in Daranak Falls.
It took a while for me, personally, to collect my things for this side trip as it was all jumbled around in the bag (our packing tips should come pretty handy by this time, though). I guess there is always a first time for being unorganised on a trip. LOL.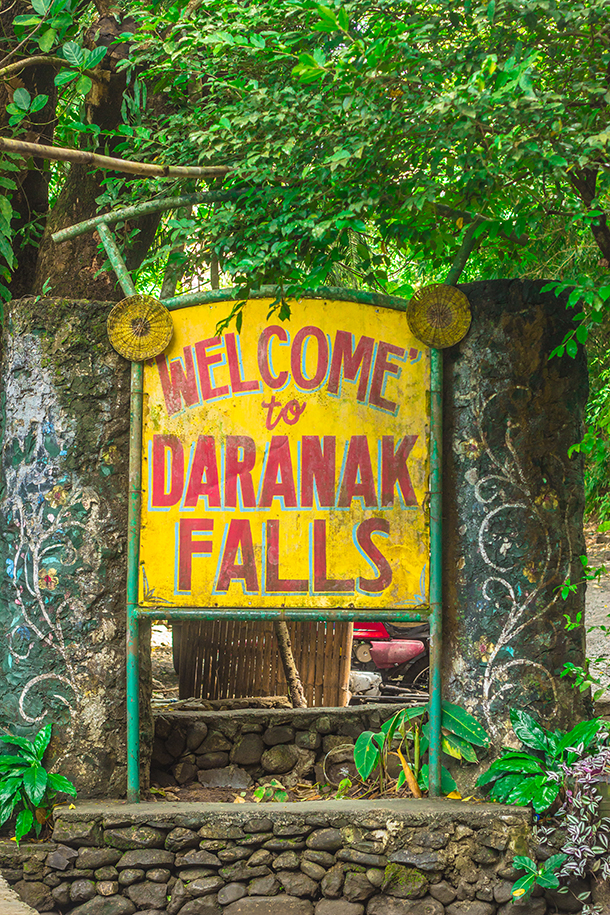 Daranak Falls Entrance Fees
At the time of our visit, entrance fee for adults was at 50 Php. We added 300 Php for a picnic shed for our things too. The falls open at 8AM and closes at 5PM so make sure you don't arrive too early or too late.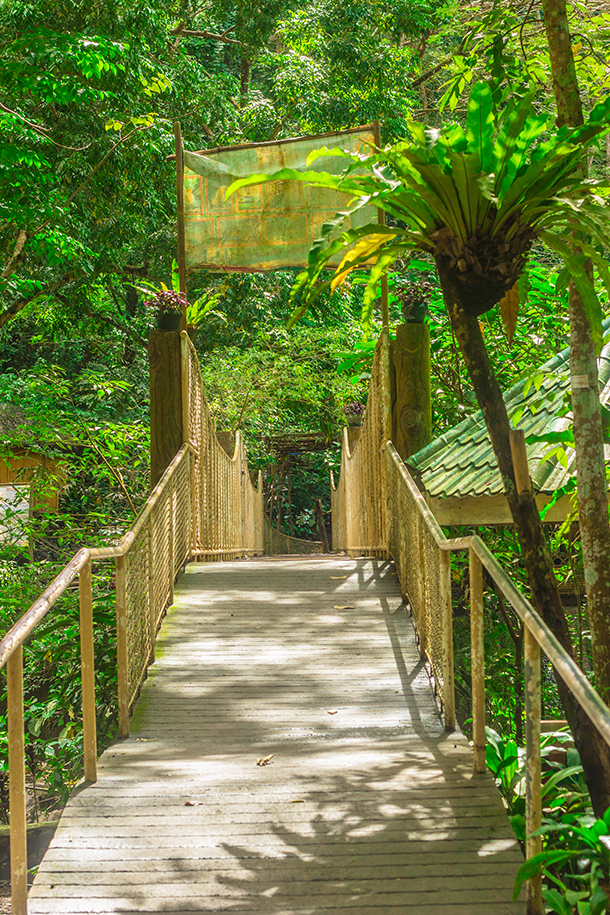 Entering through the gate, a concrete bridge serves as a pathway towards the picnic area. Fronting that is a store where you can buy goods and souvenirs.
We bought some drinks here (no alcoholic drinks allowed inside, by the way) and picked one picnic shed where we had our delicious lunch.
We went there on a weekday, so the place was not packed with people, which is really a good thing. There were only a few cottages as far as I can see.
I'm pretty sure it'll be a problem looking for a vacant one on the weekends.
Once full, we opted to explore the area a bit and overall had a chill trip.
Despite the fact that we were able to spend a couple of hours only, we surely enjoyed our short trip here! To give you an idea, here are some fun things you can do!
Things To Do at the Daranak Falls
Chill at the Cottages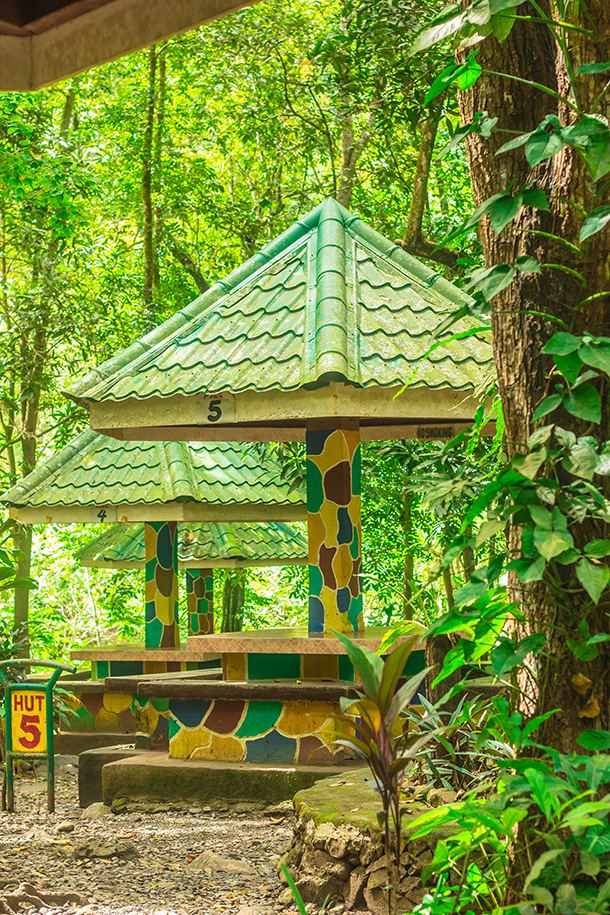 If you'd rather relax and sleep, you may do so at the cottages/ picnic sheds. The sheds are situated a few meters away from the swimming area so you'll be guaranteed a relaxing and quite time.
Photo Ops at the Falls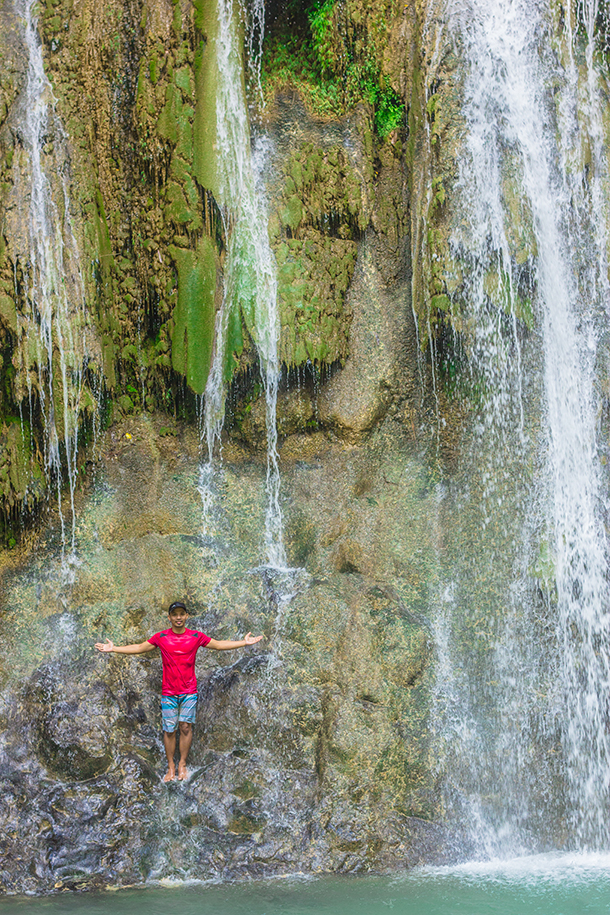 Looking for the perfect photo background? How about the falls as your backdrop?
My friend's brother got some pretty cool ones of himself. Too bad I wasn't able to swim my way there though. I saw a couple of teenage girls having the time of their life posing near the falls.
Though I feel like I've already outgrown that, I think the younger generation will definitely have a blast taking photos of themselves here.
Waterfall Massage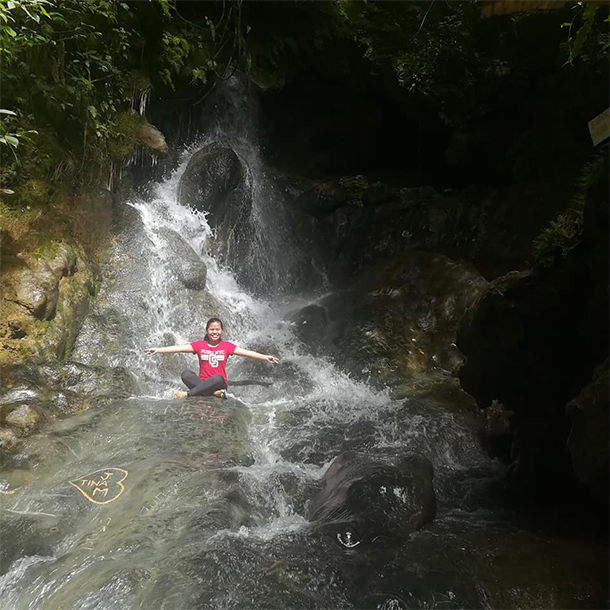 What's a day at a waterfall without a nice massage? And after the hike, it was pretty awesome to have one!
We stayed for a couple of minutes (all right, about an hour. LOL) here and had a nice steady rhythm of water falling on our back. There were a few people during that time so we had the falls all to ourselves for a couple of minutes. 🙂
Swimming in Shallow/ Deep Waters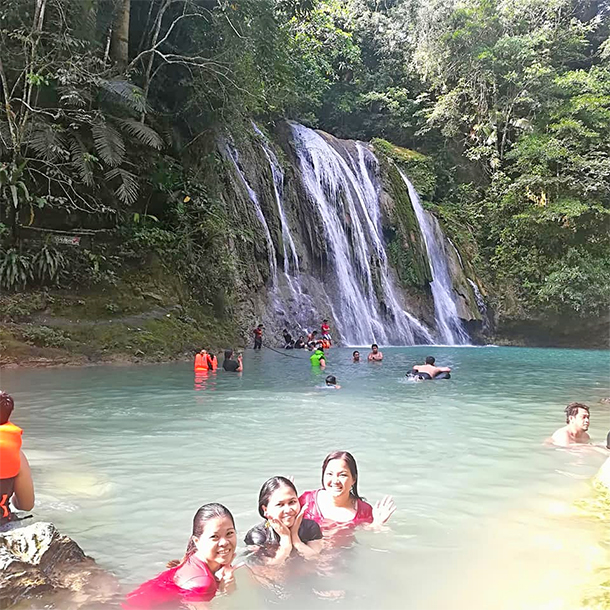 I'm not much of a strong swimmer (and neither were my friends) so we had a nice time taking a dip at this shallow portion of the river/ stream.
If you prefer the deep, there are portions at the base of the falls where its deeper.
Cliff Diving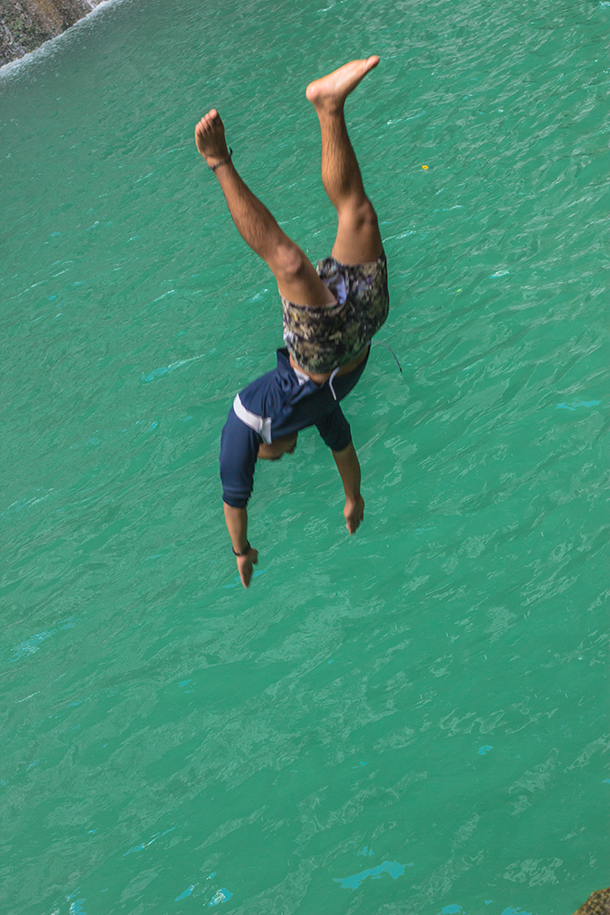 If you want more excitement, why not take the plunge and dive from the cliff?
It was not really tall, about a couple of feet only so this might not be really extreme for adrenaline junkies out there. Nevertheless, it added a nice and exciting activity everyone (or rather those who loves jumping around cliffs) will like.
Buy Souvenirs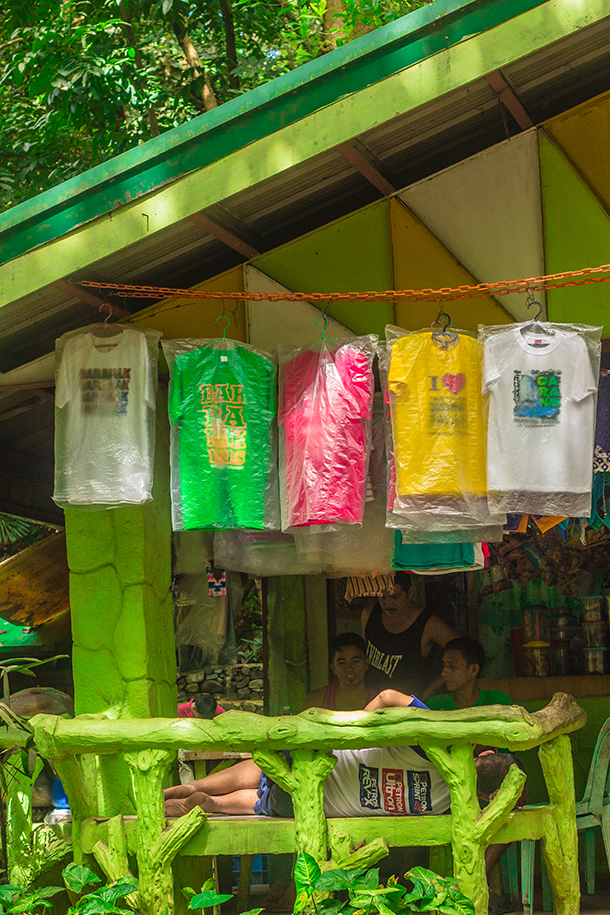 Up for some souvenirs? There are some pretty cool shirts you can buy at the store near the entrance.
Friendly Reminder: Be sure to wear safe footwear when you are there as it can be slippery!


We left Daranak Falls at around 3-4 PM and headed back to Manila to relax before our night trip to Vigan.
Overall, it was indeed a lovely side trip after the 4-hour trail that we just did at Masungi.
What's your favorite activity after a hike? Share it with us!
Like This Post? Pin It!
Disclosure: We are a participant in the Amazon Services LLC Associates Program, an affiliate advertising program designed to provide a means for us to earn fees by linking to Amazon.com and affiliated sites. Meaning, if you purchase any item by clicking on the link, I earn a commission at NO EXTRA COST to you. Thank you for reading the blog!