It's that time of the year of love and of gift giving! And as someone who loves this season, the novelty of receiving gifts this time has never worn off. Much more if the gifts I receive are unique gifts for travelers!
Usually, when we think of giving something, we look for the most useful gift we can think of. Which, in the end, leads us to giving them the most common of gifts. They may be the most practical, like a travel bag perhaps or a camping gear or maybe an item for island hopping and the beach.
Practical? Yes. But surprising? Hmm.. Maybe not.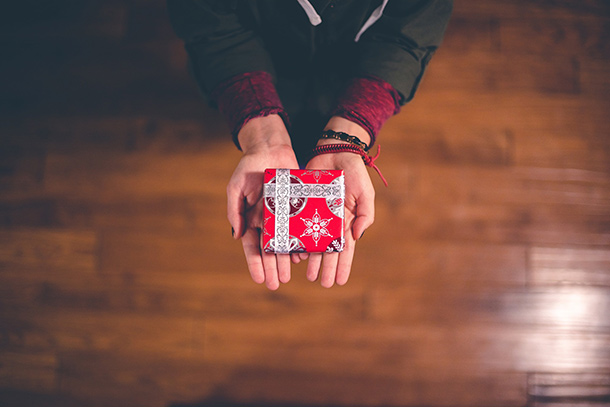 How can we tell if it's unique then and if they'll love it?
Well, I think it depends on several factors. Maybe they are things that we don't usually think of giving to another person. Or something that's not really commonly brought when we travel, but is equally useful without us acknowledging that it is important in the first place.
Nevertheless, with so much products out there, the good thing about giving something to a person who loves to travel is that we have already, somehow narrowed down the gifts that we can give them.
To help you with choosing the perfect holiday gifts for travelers, we have compiled this 10 items that any travel-lover will love.
Disclosure: We use affiliate links on this post. Please read our Disclosure Statement below. Thank you.
Holiday Gift Guide for Travelers
Traveler Guitar
If you need a little music, this traveler guitar is great for you to play some tunes while on the road. The guitar is considered to be the smallest, lightest full-scale electric travel guitar so you can carry it with you anywhere without compromising the quality and the specifications that you will need.
White Noise Machine for Sleeping
Afraid to have fitful night sleep while on the road? Do you have a baby with you? This White Noise Machine will help you relax and soothe you into a good night sleep! Perfect for parents with babies and toddlers or those that craves a good night sleep in preparation for a busy day the following morning.
Trailer RV Cover
Are you traveling on an RV? Here's a great accessory for you that you can bring anywhere you go and protect your camping trailer: the Trailer RV Cover! The fabric is made from heavy-duty fabric for durability and is easy to use.
Steam Iron
Tired of wearing old crinkly clothes when on the road especially when traveling long-term? This Travel Steam Iron is quite handy and can be brought anywhere you go! It has the dual voltage convenience that'll make you worry less on bringing the extra adaptor.
Language Translator Device
Language barriers can be frustrating especially when you are trying to communicate with locals. This smart language translator device will be useful and has over 52 languages. The device has a wireless bluetooth speaker and is very portable that you can carry anywhere with you.
Mosquito Repellent Bracelet
Isn't it annoying when you want to enjoy traveling but you are constantly being bitten by mosquitoes? This mosquito repellent bracelet is another unique gift for travelers that you'll love to give to make healthier and safer from mosquito bites. It has built-in smart chip with high-quality design.
Twist Memory Foam Travel Pillow
We have several sleeping position preference and sometimes it can be frustrating not to have the correct pillow with you when you travel. This twist memory foam pillow can be twisted to support your neck, back, shoulder, or cervical spine during a nap.
Portable Espresso Machine
If you love a cup of coffee as much as I do and would love to drink coffee anywhere you go (especially when you're camping), this portable espresso machine will allow you to whip a delicious cup to start your day! The coffee maker is compact and featherweight and allows you to grind your own beans PLUS it is easy to use so you wouldn't have to worry much in preparing your cup.
Stainless Steel Straws
Looking for ways to help the environment in our own little way? These stainless steel straws may just be the right unique traveler gift that you can give! The straws are, of course, reusable, made from safe materials and comes in different sizes.
Traveler Luggage Tags
Give some love and fashion to your loved on this season with cool luggage tags that comes in 3 designs. Your friend, family or partner will surely love the design and will make them trendier than usual when they travel!
Decided on a gift already? If you are still looking for some gifts for Mom, we have some cool gifts for Mom this season! Start shopping now and avoid the holiday rush!
Like This Post? Pin It!
Disclosure: We are a participant in the Amazon Services LLC Associates Program, an affiliate advertising program designed to provide a means for us to earn fees by linking to Amazon.com and affiliated sites. Meaning, if you purchase any item by clicking on the link, I earn a commission at NO EXTRA COST to you. Thank you for reading the blog!