I know a lot of people have taken an interest on hiking mountains and national parks around the world. The feeling of completing the hike, being up there and looking at that wonderful view is an exhilarating feeling indeed!
But then again, hiking/ trekking is an activity that should never be taken lightly especially for major climbs. Packing the right gear is necessary especially for hikes like those to Mount Pulag and other minor or major climb.
Our trip to Mount Pulag has indeed made us realise how important it is to be prepared especially for first time trek, regardless the level of difficulty.
Though we have trekked several mountains in Cebu prior to trying out Mount Pulag (including Osmeña Peak, Mount Manunggal and Mount Mauyog), it took us months to acquire the necessary gear, clothing/ garments and accessories. Not only was because it was expensive but also because it was hard to look for the right items especially those that are available locally.
To help out people preparing the hike to Mount Pulag, I've listed down some of our Packing List for Beginners who wish to see Mount Pulag at its finest.
Disclosure: We use affiliate links on this post. Please read our Disclosure Statement below. Thank you.
Mount Pulag Packing List: Gear and Accessories
Four Seasons Tent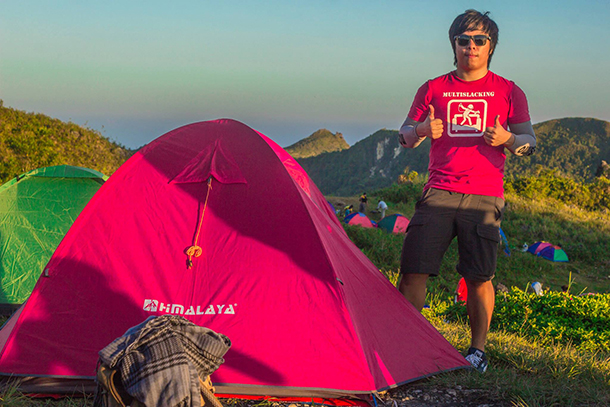 Tents come in different shapes and sizes. And it also comes in different specs. For a trip to Mount Pulag, beach tents are obviously not applicable. Four seasons tent are recommended as it can give you the protection you'll need against extreme weather conditions.
We bought ours second hand but it was still in good condition. The 2 layers of the tent protects us from both the humidity and insect from the outside. My sister and her husband purchased a brand new four seasons tent and loved it too!
What I like most about the tent is that we can also use it at the beach like we did in Kalanggaman and Moalboal.
Hiking Bag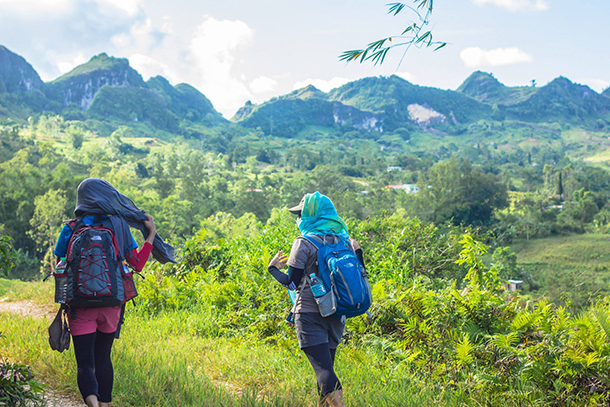 Our North Face bag has been in used for several years now. It's been used for several trips including short trips to Moalboal, Dumaguete, several of my business trips before and many more.
For hikes, we use the The North Face Terra Pack that makes carrying the weight a lot easier. Well for the men. But for us girls, we are happy with our The North Face Women's Borealis Backpack.
Bag Cover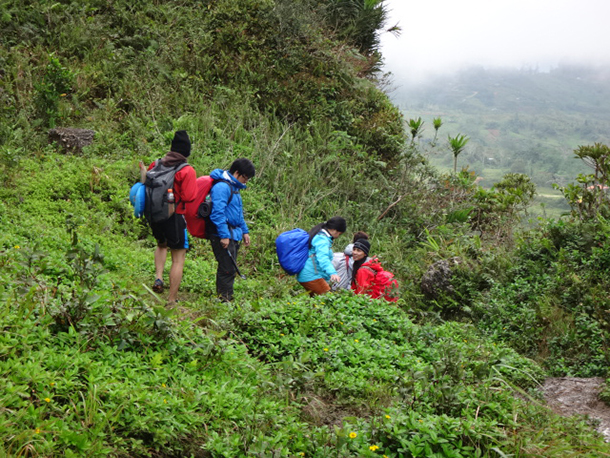 You can never go wrong with a bag cover especially when you are on outdoor trips, may it be island hopping or hikes.
It protects the bag and its content from dirt and from getting wet. Our bag cover are on free-size thus making it a good item to have.
Sleeping Bag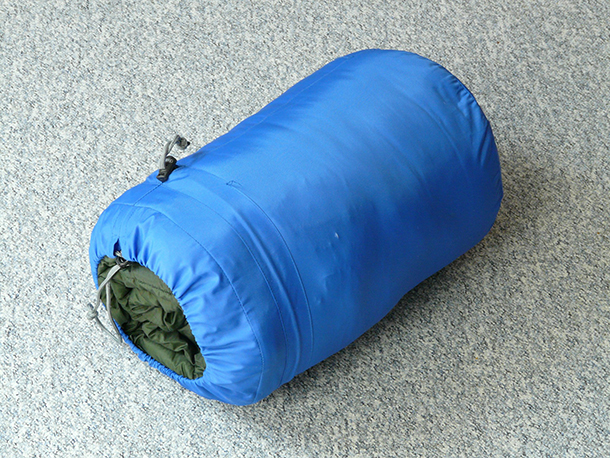 Our sleeping bags have been a life-saver to make our nights more comfortable. We use the lightweight sleeping bag good for one for a snug and comfortable fit.
Headlamp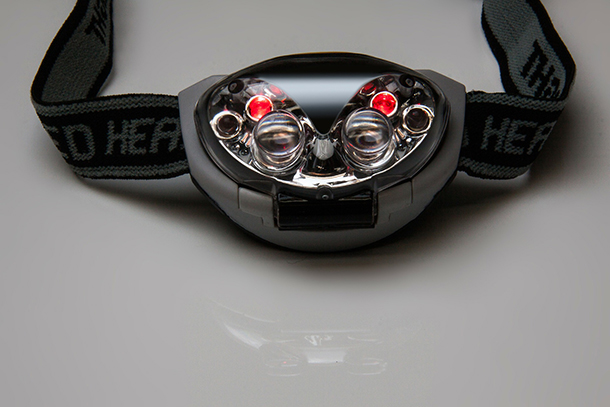 As nights on top of the mountain can be dark and campsites are not that illuminated, a headlamp is a life saver.
Our Energizer headlamps are pretty convenient with long battery life. We were able to use it during our camping trips even at the beach.
Portable Stove and Cookware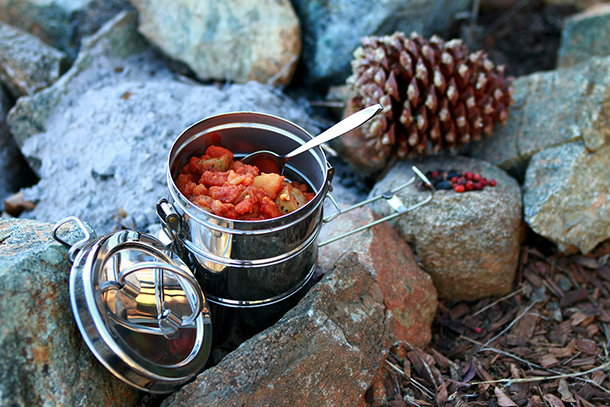 A hot meal is always a good thing when on a mountain trip. My sister and her husband always brings their portable stove with us when we go on trips (provided that we can cook in the area).
It's pretty convenient and portable.
Hands-Free Hydration Packs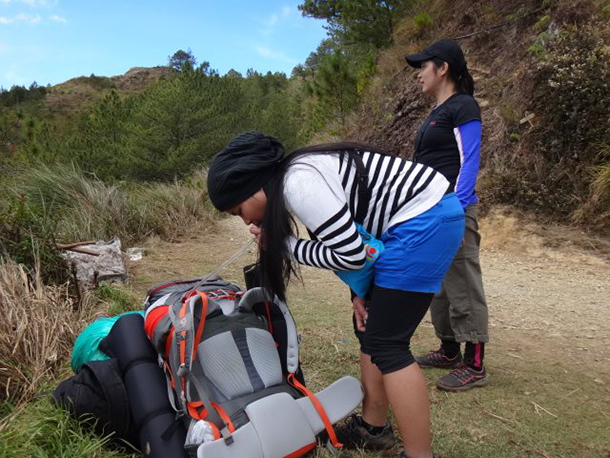 For hikes, it is best to bring Hands-Free Hydration Packs for easy drinking. We find it very convenient to be able to drink water without the need to pull out a drinking bottle.
The packs are placed inside the bag with only the straw / hose protruding. You can easily get the hose and take a sip from there.
Mount Pulag Packing List: Clothes/ Garments
Mouth Cover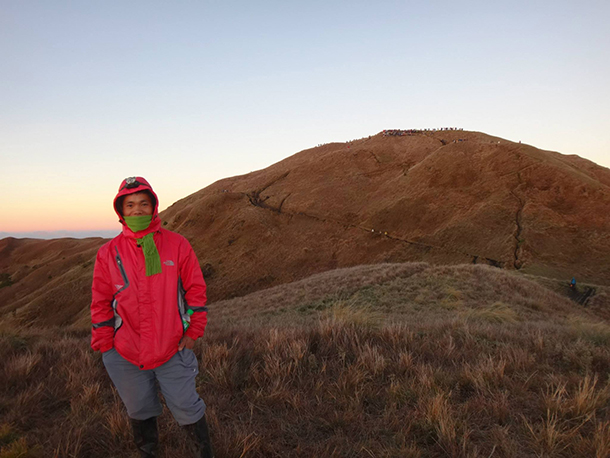 One thing we've learned while doing the trek was that covering your mouth and nose is the best thing to avoid getting too cold. Our guide who accompanied us during the trip wore one and he was feeling pretty cozy.
He had this multi-use knit tube as a cover.
Hiking Shoes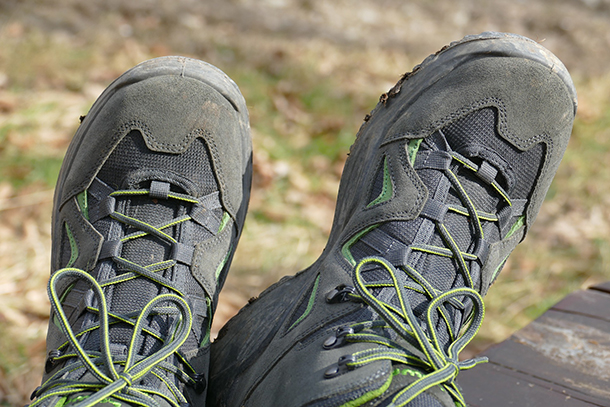 The quality of your footwear makes or breaks your trip. Always wear a comfortable footwear. Just make sure that it is not brand new as it still needs to be broken through.
Our TNF hiking shoes is pretty much comfortable and is very reliable. We've had it for a couple of years now and it's still in good condition.
Cap or Beanie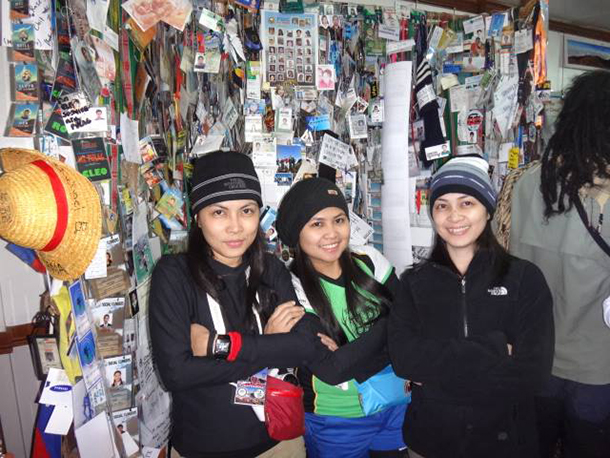 Lessen the cold by using a nice and comfortable hood/ cap. My TNF beanie is made out of wool and helps keep the cold at bay.
Baselayer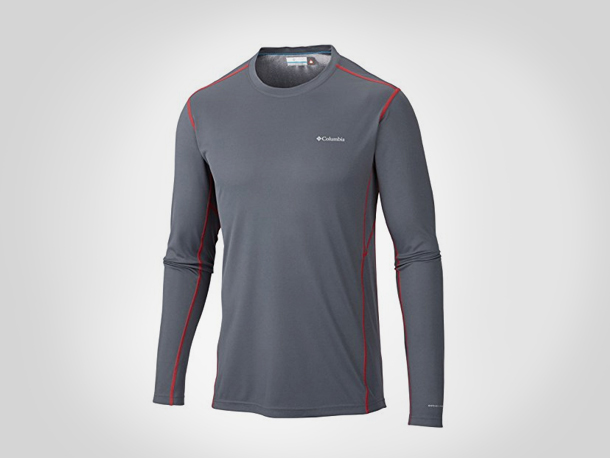 As add-on to your hike outfit, a good baselayer will surely work wonders. The temperature at the summit is unpredictable so better bring yours along.
Our Colombia Baselayer has been nothing but pleasant. It's also lightweight so it wouldn't add weight or bulk to your bag.
Fleece Jacket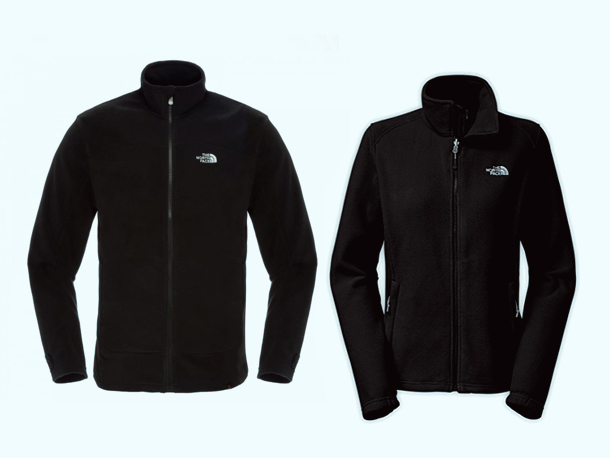 Another option is to have a reliable fleece jacket with you. Ours was sufficient to keep the cold at bay during the afternoon and added warmth under our rain jacket. It pretty comfortable with pockets to secure important items like phone and wallets.
Rain Jacket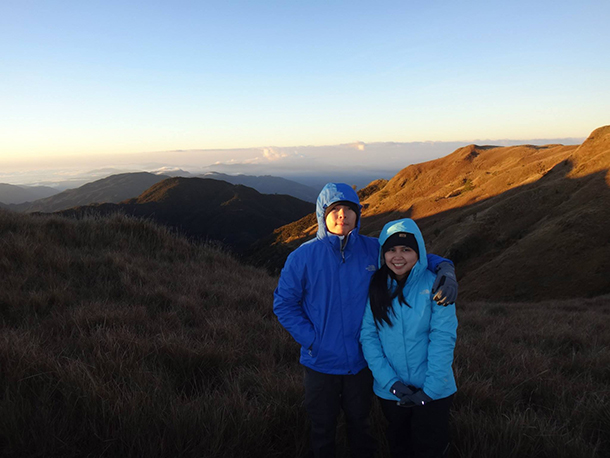 A good rain jacket is also a good add-on to your packing list. It can also keep the humidity away and make you more comfortable.
We've used our TNF rain jackets during our hike especially when we have trekked to the summit. It made the hike more comfortable.
Hike Pants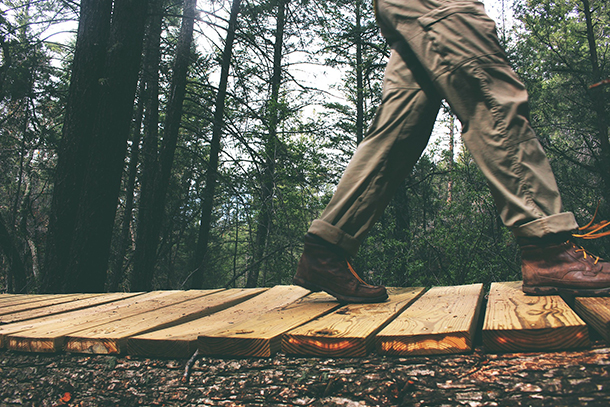 A good hike pants is also a necessity. I've used shorts during the hike but later found out a good trek pants is more convenient with its pockets and protection that it gives to your body.
My husband loves his convertible pants and wears it whenever he cans!
Gloves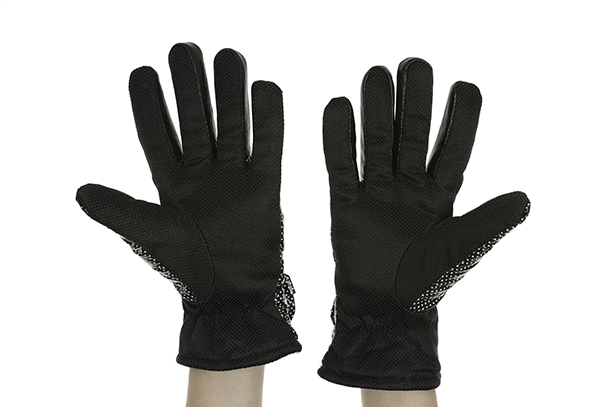 An additional accessory to ensure that you are protected from the glove is by wearing gloves.
My Colombia gloves with its hand-sensitive technology allowed me to wear my gloves and use my smart phone at the same time.
In general, some of the items listed here can be applied to other hikes as well. But, like many of us know, a trek to a specific mountain can be different from another mainly because of its geographical location. Thus the difference in the specific items that you will need including the specifications of a product.
Remember to keep safe on your mountain trips!
Need more packing list? Check out our island hopping packing list!
Like This Post? Pin It!
Disclosure: We are a participant in the Amazon Services LLC Associates Program, an affiliate advertising program designed to provide a means for us to earn fees by linking to Amazon.com and affiliated sites. Meaning, if you purchase any item by clicking on the link, I earn a commission at NO EXTRA COST to you! Thank you for reading the blog!