Have you visited the Simala Church also known as Simala Shrine in Cebu?
The Philippines is one, if not the only, Christian nation in Asia with majority of its population a Roman Catholic.
That being said, several churches have been built in its many islands with some a favorite among devotees. Many devotees go to these church for fulfillment of what we call a 'Panata' or 'Saad' or simply for show of faith and to offer prayers.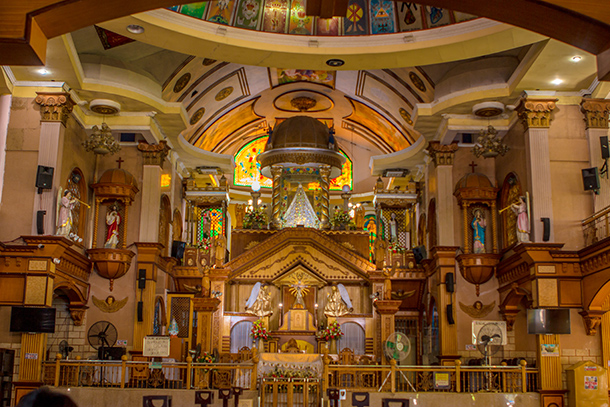 Among these church is the Monastery of the Holy Eucharist or popularly known as Simala Church or Simala Shrine in Sibonga, Cebu. It's actually one of the places you can visit for a day trip when you are visiting Cebu.
The Simala Shrine was built by Marian Monks who serve as the guardian of this sacred site. It is said to be the place where Mama/ Mother Mary had an apparition to one of the locals and the shedding of tears of the statue of Mama Mary.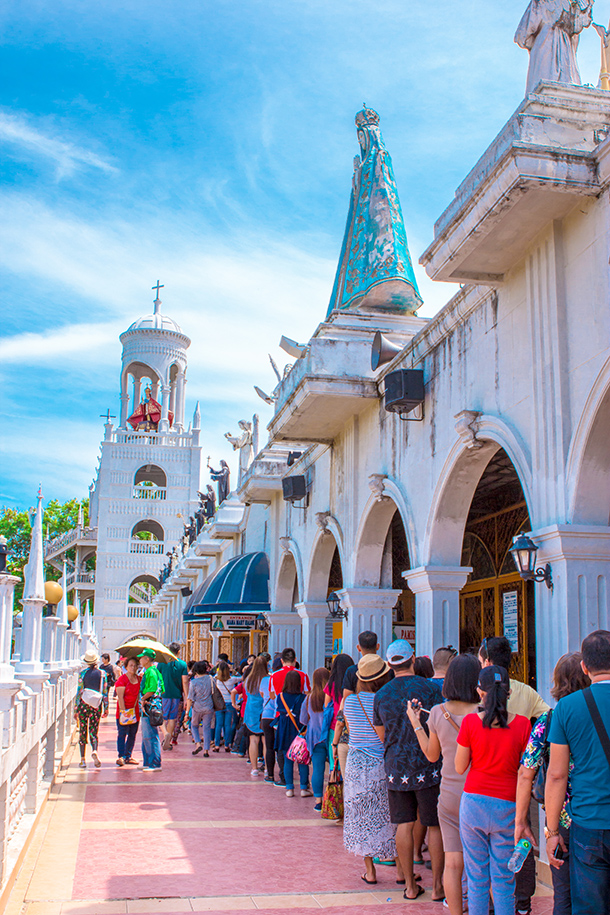 For devotees, visiting the church is a spiritual experience. Others come with hopes that they're prayers/ requests will be granted. Hence the hundreds of visitors per day.
My first visit to Simala has been on 2009 with my sisters. Back then, it was less grand. Years later, Simala has seen some major structural development that makes it similar to a castle built for Mama Mary.
How To Get To The Simala Church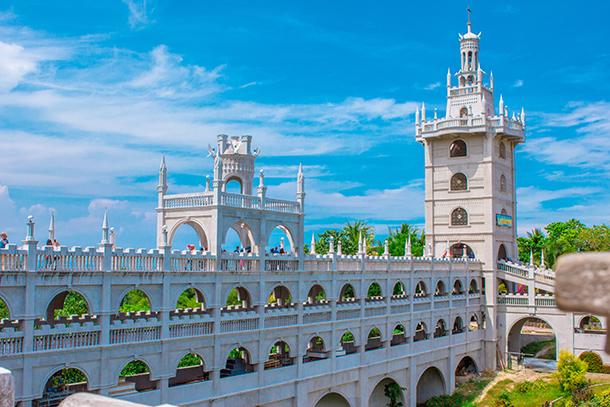 Simala Church is located in the southern region of Cebu province. To get there, you can ride either a van or a bus at the South Bus Terminal in Cebu City. Fare is around 85 Php.
Alight at the crossing towards Simala. You may simply ask the bus ticketing officer to drop you off there. The shrine is pretty popular so you will seldom see Ticketing Officers that are not used to dropping off passengers to the correct junction.
Once at the crossing, simply hire a tricycle or a habal-habal to take you to the church. Fare is at 20 Php per head
What to Expect at the Simala Church
Simala Shrine is a house of worship, so expect a set of rules for visitors/ pilgrims. This includes dress code and behaviour among others.
If like us, you'd like to bring a service vehicle, there are several parking lots available. Though there will be applicable fees too.
We were able to park to the biggest/ main parking area of the church. We paid 50 Php when we left although there are parking spaces with 20 Php parking fee only.
Parking areas are also available inside but I believe its generally for devotees with special needs (ie. PWD).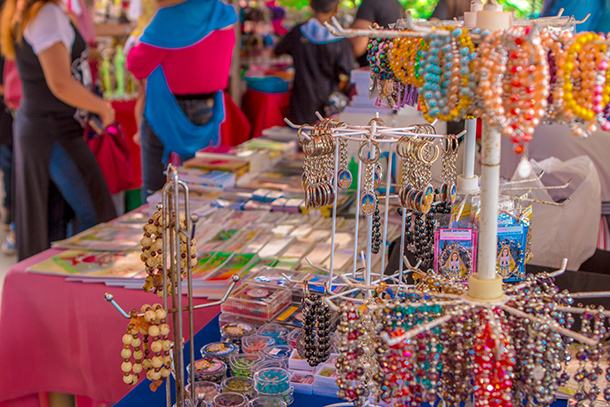 Being a place that attracts a lot of people daily, there are several commercial structures in the area. This includes souvenir stalls, restaurants and cottages where you can eat and generally just chill in.
You can even buy religious items like rosaries and prayer books inside.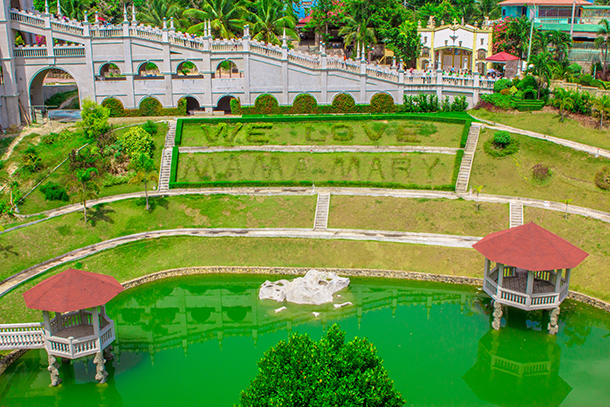 Once inside, you will be treated with the magnificent view of Simala's castle-like structure. It's a sweeping edifice of columns and terraces that surrounds the area.
At the centre is a landscape garden that bore the words: 'WE LOVE MAMA MARY'.
As of the moment, the gardens are completely off-limits, except for the original garden at the left side of the church.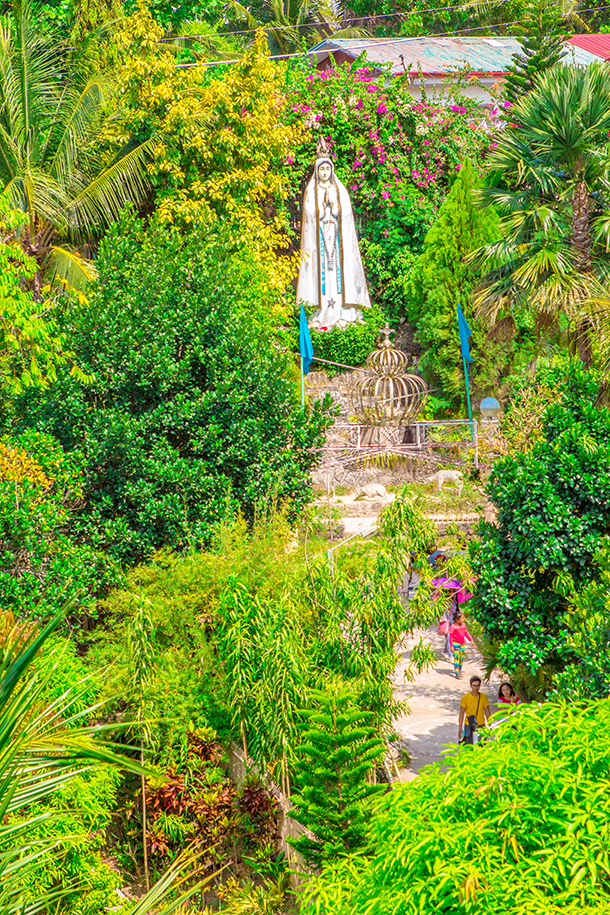 I vaguely remember the small cascade of a waterfall with a pond at the centre of this area. Sadly, it has long since retained its beauty.
Guess it's more because of the massive construction around it that resulted to its current state.
I was also a bit disappointed to know that the comfort rooms were transferred outside. Maybe it's for hygienic purposes but I think it would've been more helpful if there were signs for visitors to know beforehand.
I was able to use the comfort rooms inside the parking area for a fee of 5 Php.
As of our visit, the structure is on its final phase of completion. I'm pretty sure it'll be more grand when its done.
If you want to attend mass at the church, masses are held every day at 12 NN, while additional schedules are available on weekends.
What To Do at the Simala Shrine
Aside from attending mass, there are various activities that you can also do here, including: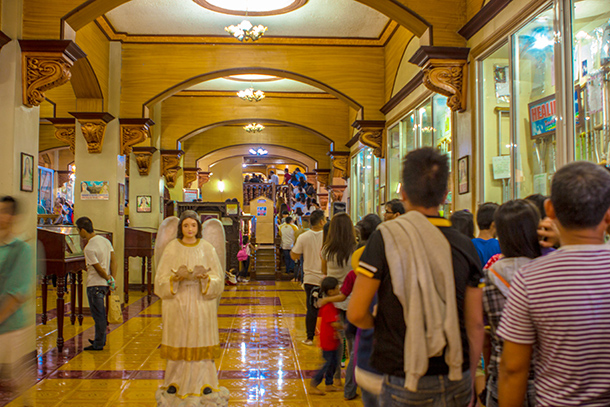 1. Visit the image of Mama Mary at the center of the church.
2. Visit the Mama Mary Museum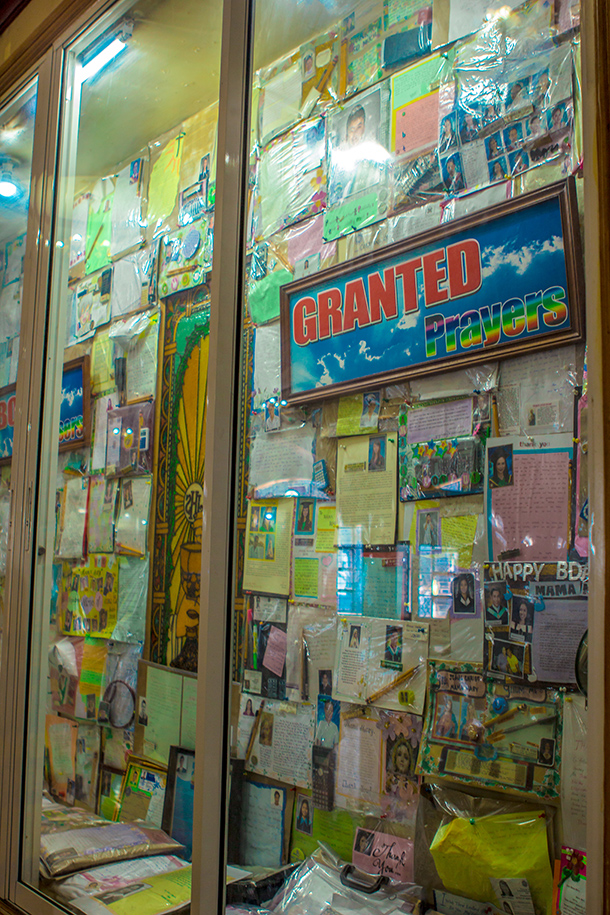 3. Read letters to Mama Mary from various devotees who's prayers were answered.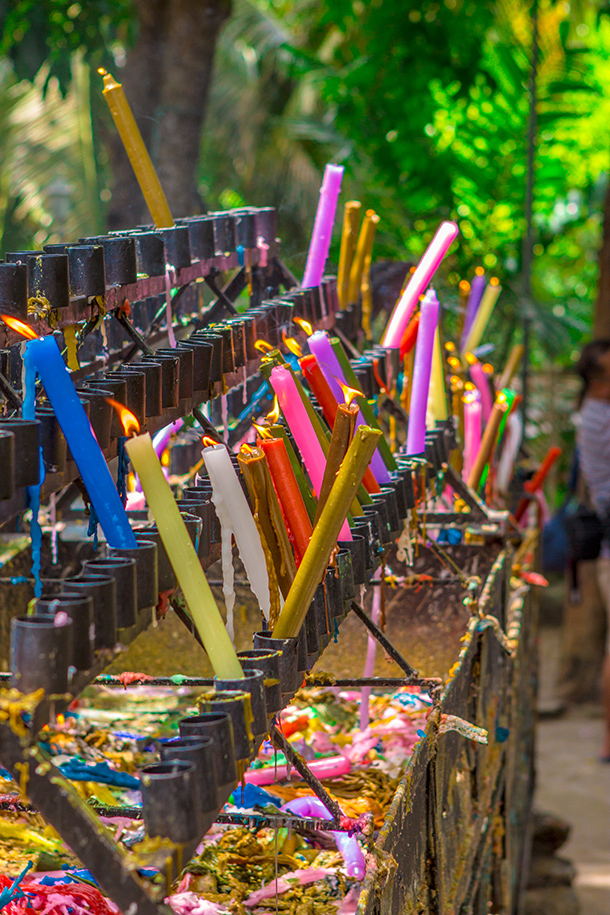 4. Light a candle at the candle stand inside and outside the church. Color-coded candles are also available at the store inside the area . The candles have different meaning per color.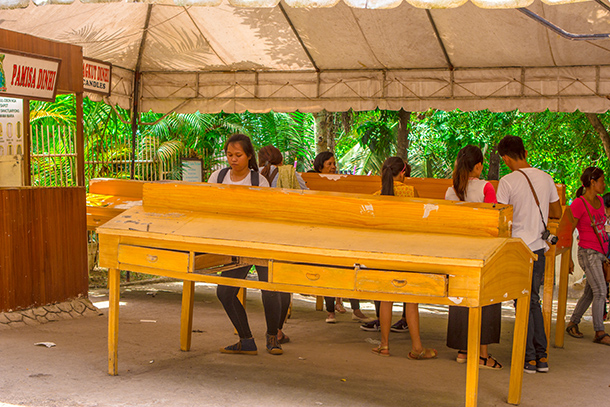 5. Send a letter to Mama Mary.
6. Have your religious items blessed with holy water.
Travel Tips for Visiting the Simala Shrine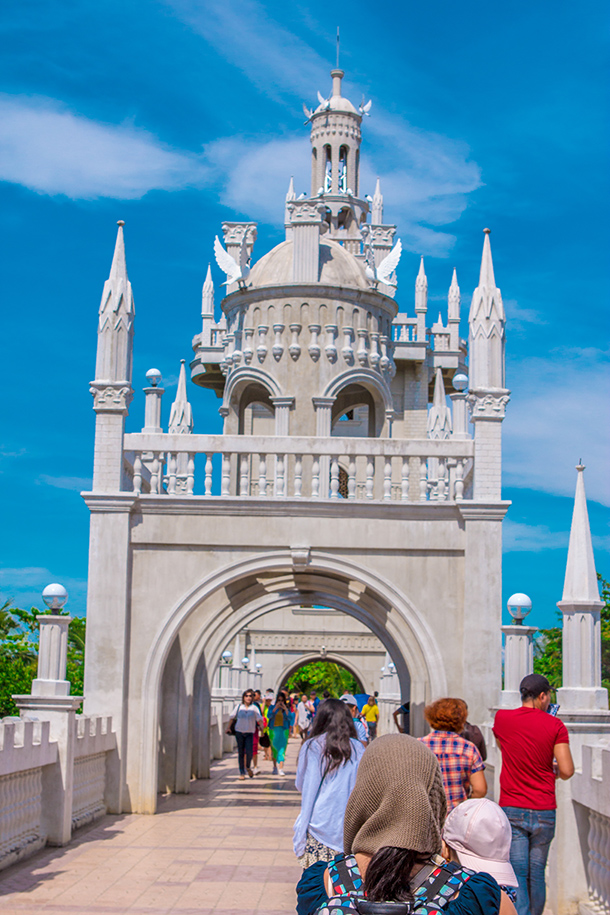 1. If you want to save, you can bring your own food with you. There are plenty of fast food chains that you can pass by along the way or simply cook your own meal at home and bring some with you.
2. If you wish to avoid crowds, go on a weekday.
3. Simala Church is still a place of worship so proper decorum is expected.
4. Bring water with you at all times as walking can be tiresome and it keeps you hydrated too.
5. Be mindful of your trash and throw them on designated bins.
Aside from the Simala Church, you can also visit Moalboal or maybe go on a hike to Osmeña Peak.
Have you visited Mama Mary in Simala Shrine? Share with us your experience on the comments below! I'm sure a lot of devotees will be happy if you share some useful tips too!
Like This Post? Pin It!