If you have been to Cebu and visited the IT Park area or maybe viewed the city from above, one of the most dominating features is the castle-like facade of the Waterfront Hotel and Casino Cebu. The hotel was built in the mid-90s and still stands today as one of the popular landmarks in the city.
Aside from the accommodation, the hotel is also home to the PAGCOR Casino Filipino and an event venue that frequently hosts various concerts in the city.
If you are in Cebu for a short visit and would want a bit pampering, Waterfront is definitely one of our recommended accommodations in the city. Here's why (and some tips too!):
How to Book a Room at the Waterfront Hotel and Casino Cebu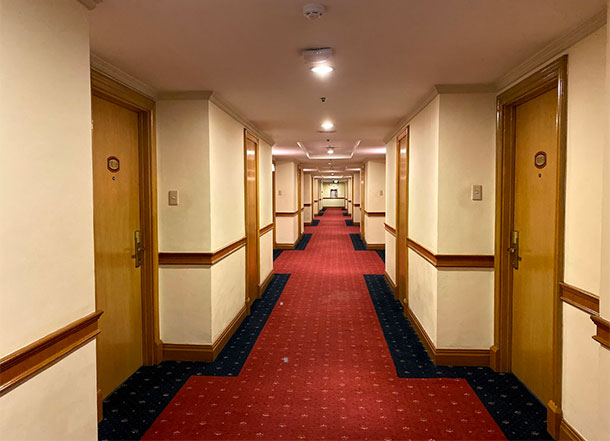 Book a room at the hotel in 3 ways: directly through their website, call their hotline or over at booking websites (like I do).
Based on experience, each type of booking has its advantage and disadvantages. I find it more convenient when I book a room online and I get to see other options too.
We usually book ours through hotel finders online.
How to Get Here
One of the best things about the hotel is that it is centrally located in the city. By staying here for a couple of nights, you'd get easy access to one of the major malls in the city and two of its business hubs: Cebu Business Park and Cebu I.T Park.
Travelers on business can take advantage of its prime location, to say the least.
If you are planning to commute to the hotel from the airport, you can easily take the SM MyBus at the airport terminal, alight at the SM City Cebu terminal, cross the street in front of the Bayfront Hotel and take the jeepney going to Lahug or 04L. Tell the driver to drop you off at Waterfront and they'll know.
You can also take a taxi from any point in the city, simply say that you're heading to the hotel.
For those who are self driving, you can follow this route:
Don't forget to change your point of origin.
If you are visiting on a weekend, you can try the Sugbo Mercado which is just nearby.
Checking-In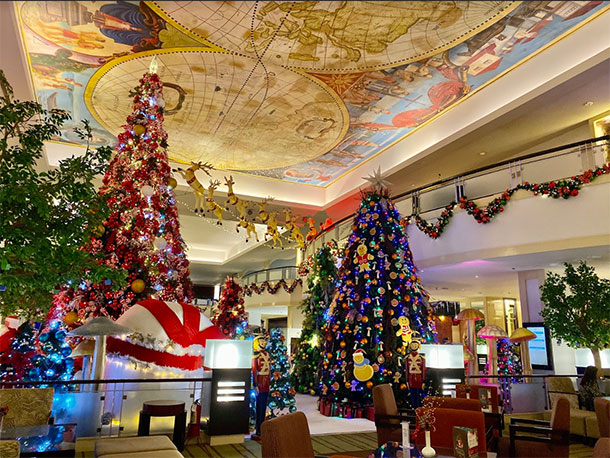 Checking-in at the hotel is quite easy. Although, we have encountered queues almost all the time on several stays when we checked-in.
Nevertheless, their Front Desk staffs are efficient and friendly.
During this particular check-in, it was my husband who arranged everything so it was my turn to look after our daughter. She was very busy exclaiming over the decorations in the lobby (it was almost Christmas when we visited).
Room, Rates, and Amenities
Like most hotels, room rates vary depending on the type of room and time of the year. Room rates start at 4,000Php ++ which already includes breakfast and use of their facilities.
Our Room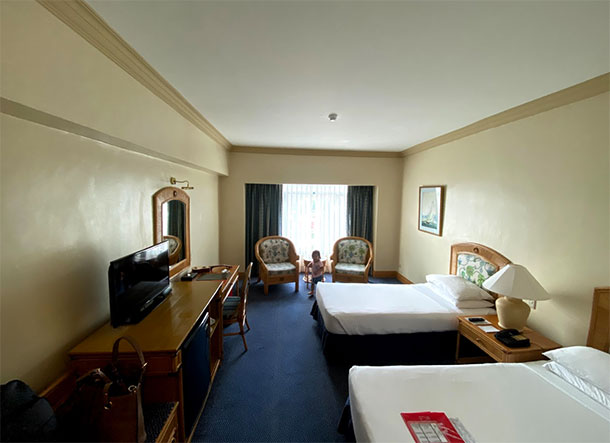 The room we booked during this particular stay was their Superior Room. It was spacious enough for us with our little girl.
The room had the usual amenities found in hotels, including a cabled-television, air-conditioned unit, a mini-bar, hot and cold shower, and Wi-Fi.
Waterfront's room is designed with classical looks with glossy wood and carpeted floor. Much like the rooms at the Plantation Bay (a bit old fashioned but still classy).
Inclusions and Other Amenities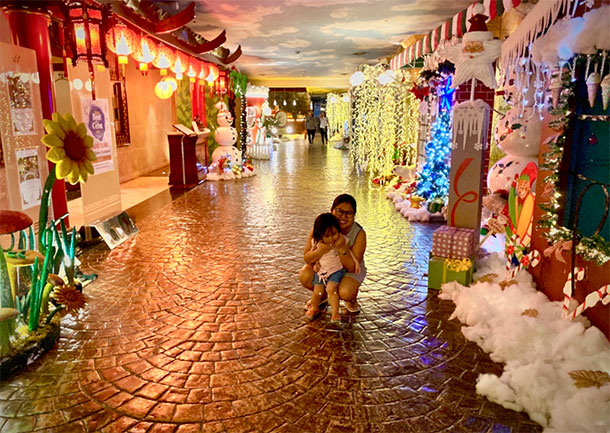 The room fee already included some amenities in the hotel including the pool and the gym.
If you are visiting on Christmas season, the hotel has some cool Christmas decorations that are nice to look at. This was one of the reasons why we booked a room because we know my little girl will love it.
The Gym
Waterfront's gym is fully equipped with several amenities for the fitness buff. If you want to keep up with your health regimen while staying in the hotel, you definitely could.
We didn't get a chance to try this when we visited, mostly because we were busy keeping up with our daughter.
The Pool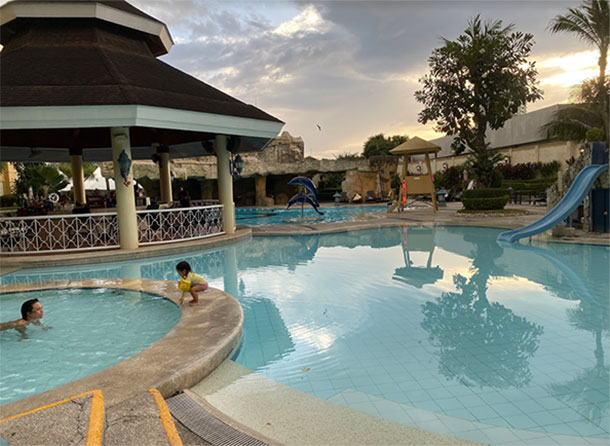 The hotel's pool is located outdoors. They have a pool bar where guests can grab a drink and several lounge chairs around the pool area. A mini-slide was also available so kids can try it if they want to.
My daughter was enjoying running around the edge of the pool rather than swimming. LOL.
The Restaurant
The hotel has several restaurants to choose from including UNO, the Lobby Lounge, La Gondola and Mizu. These restaurants each have their cuisine so guests have several choices.
Waterfront's breakfast buffet is served at the Uno international buffet. Their breakfast menu is quite impressive with lots of food selection.
The Parking
If you are self-driving, the hotel has a basement parking area as well as an outdoor parking area.
The Business Center
The hotel also has a business center with modern office equipment including computers, Wi-Fi and audio Polycom service. Guests can fully take advantage of their full convention & secretariat support if needed.
Check-Out
Check-out was as easy as their check-in process. Time for check-out was at noon so we had plenty of time for one quick dip at the pool.
There was also a queue when we checked out (it was a really busy time of the year. LOL). But it was not tiresome because my daughter and I were pretty pre-occupied.
Over-all Verdict of the Waterfront Hotel and Casino Cebu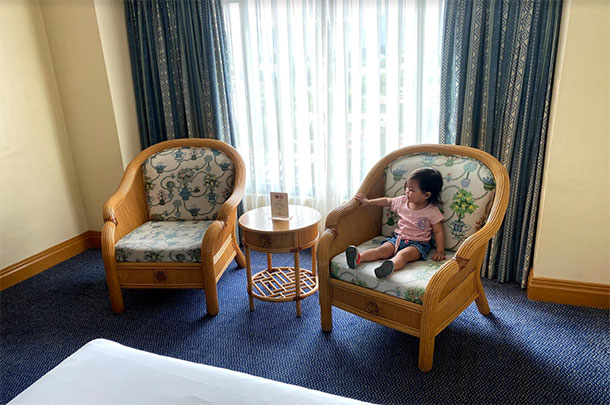 We have checked-in at the hotel a couple of times already and each time was a relaxing experience. It is safe to say that I do recommend a stay here for anyone who is visiting Cebu and is doing day trips around the city or visiting for business.
Have you stayed at the Waterfront Hotel and Casino Cebu? Share with us your experience below!
Like This Post? Pin It!