It was around 2-3PM when we arrived in Paoay, after an hour and a half drive from Vigan in Ilocos Sur. We were determined to do at least one activity (Paoay Sand Dunes adventure) before we call it a day.
We've been on the road since 10 PM the night before and boy I was pretty much excited to lie down on a comfortable bed.
Our itinerary led us to the growing popular Sand Dunes adventure in Paoay, Ilocos Norte.
The Paoay Sand Dunes is only one of the two (2) growing popular sand dunes in Ilocos Norte, Philippines that offers an exciting 4×4 ride through sand dunes and sand boarding. It covers around 88 sq kilometers of sand and is adjacent to Suba Beach.
I have read several articles about this activity prior to agreeing with my friends that we will try this when we get to Ilocos. It was an activity that, to be honest, I have mixed emotions. LOL.
People who know me, will know that I'm the type of person who prefers to relax rather than have those 'adrenaline rush moments'. It was just recently, however, that I've been enjoying fast-paced activities, a testimony that traveling does change a person in so many ways!
Wanting to at least try it, I agreed it to give it a try and give it a chance. I might enjoy it after all!
How to Get To The Paoay Sand Dunes
From Laoag City, hire a tricycle and tell the driver to get you to Paoay Sand Dunes.
We were on a private vehicle, so we relied mostly on google maps for directions. Check out our route below. Please note that our starting point is from Vigan, Ilocos Sur.
How Much is the Activity Fee for the Paoay Sand Dunes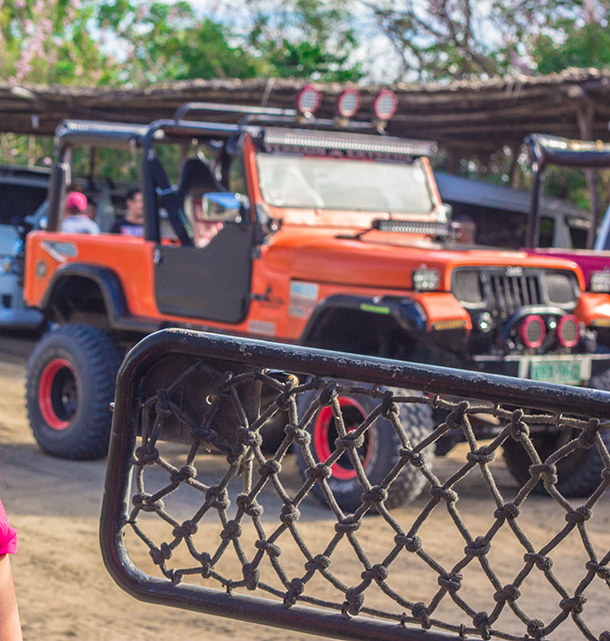 When we arrived at the base/ starting point, there were several groups also waiting for their turn. The 4×4 jeep will take turns bringing their group to the sand dunes.
Our guide, who knew someone from the establishment, has pre-booked before we arrived ensuring a spot for us.
Cost per group was at 2,500 Php. This is good for 4-5 persons excluding the driver.
The prices already includes the 4×4 jeep that you will be riding, the driver, sand dunes adventure and sand boarding activity.
We only had a few minutes of waiting time before it was our turn. During that time, my friends went out to change to more comfortable clothes while my husband and I safely secured our things and got our camera and batteries ready.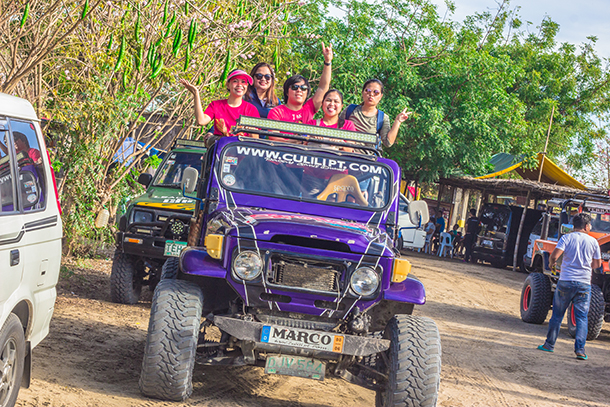 Our jeep have arrived and in we go!
The Paoay Sand Dunes Activity and What to Expect
We rode along for about 2-3 minutes before the rolling sand dunes of Paoay greeted us. There was another 4×4 jeep ahead of us.
I made it a point to keep an eye out for them to make sure I'm prepared for that sharp turns and bumpy ride ahead (I don't want to be surprised and be caught off guard. LOL).
Surprisingly, our driver was very thoughtful and ensured that we were all secured at the back before he revved up the engine.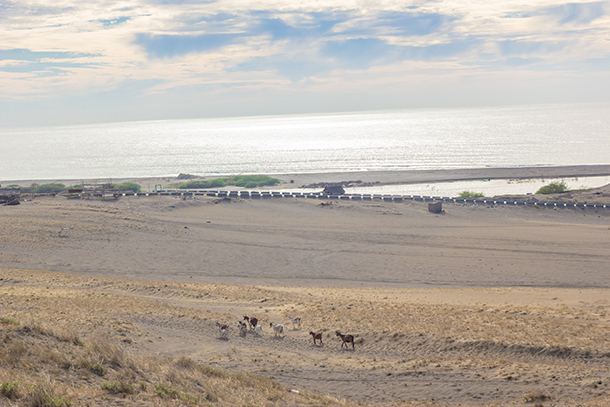 We got off to a pretty good start and only had to endure a couple of minutes' adrenaline rush before we stopped at a certain point on the sand dunes for a few photos as a group. This point was uphill and gave us a view of the nearby town and the sea (and some goats too! LOL).
A few photos and we're off again, this time a bit faster and more exciting!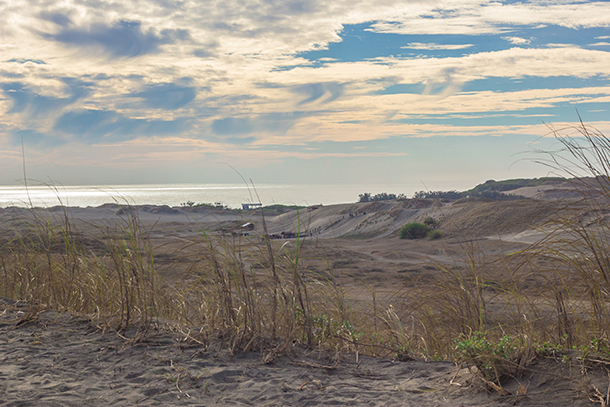 We were then dropped off to a more spacious point of the Paoay Sand Dunes and the driver gave us a few minutes to take photos and enjoy the view. This time, the sea and the sky were our only backdrop!
Our driver even gamely gave us tips on how and where to pose for photos! Check out these photos of us that he took!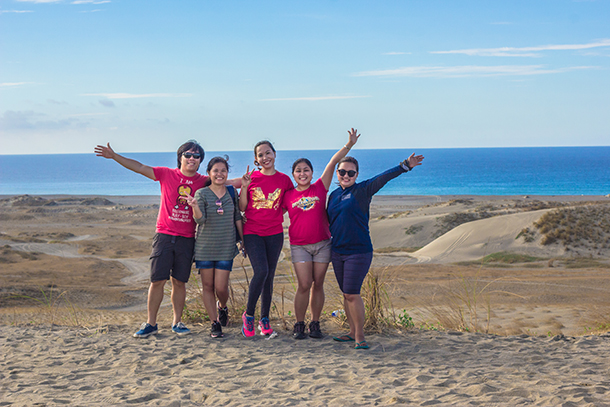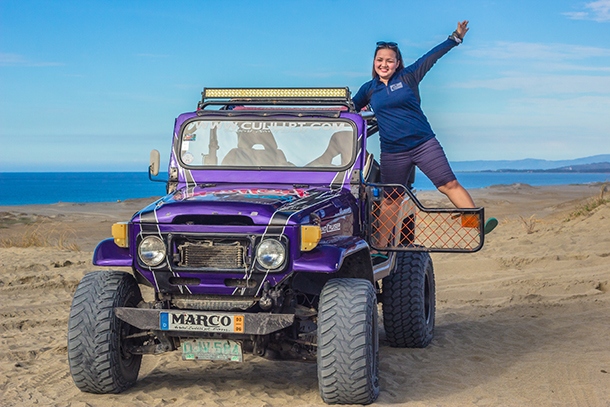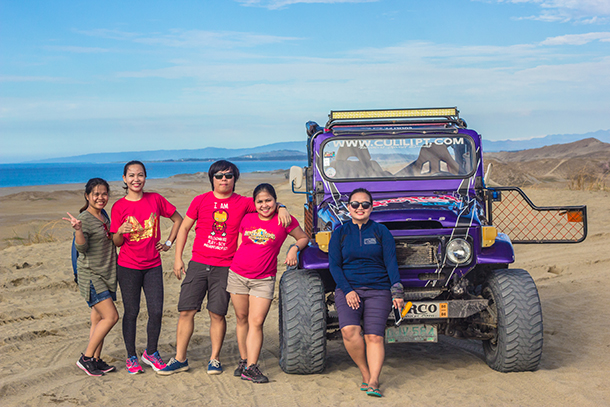 Back to the jeep we go for a more heart-pumping ride!
There were sharp turns, high elevations and fast drops. We were breathless and a bit hoarse by the time we were done. LOL.
Shouting on top of our lungs was pretty awesome while we were taken on what seemed to be a roller coaster ride.
I vaguely remembered some of the rides I've taken on our Hongkong and Singapore trips. Such a good way to let out stress, don't you think?
A few minutes of this and we slowed down and approached a sloped area of the Sand Dunes for the Sand Boarding.
I haven't tried sand boarding before this and I'm not really a fan of slides and or jumping off cliffs like most people, so I really can't compare the feeling and/ or the activity in general.
However, as a first timer, the sand boarding in Paoay was pretty cool and definitely beginner-friendly.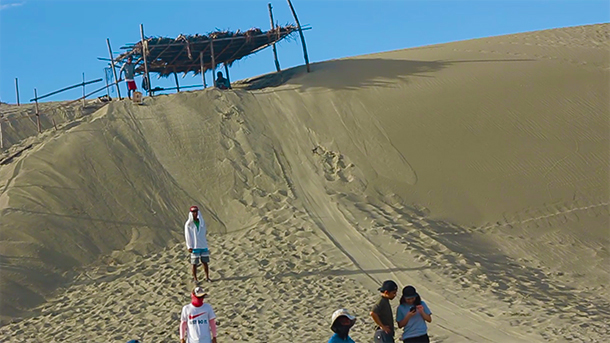 We left our things at the small resting area (there was a place for sitting down near the base of the sand boarding activity). There was a makeshift pathway and a railing of some sort to help you go up.
The board used for sand boarding had a handle at the centre that you can hold on to while doing the activity. It was pretty handy for first timers like me who have a problem balancing (this coming from someone who does not know how to ride a bike. LOL).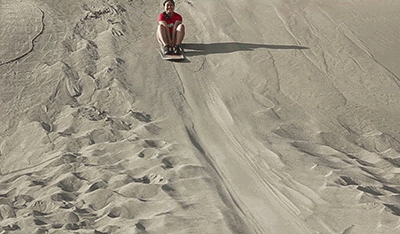 We took turns sliding down the slope. The first time I tried it, the guy assisting me did not wait for my go signal and took it upon himself to push me forward down the slope.
It was pretty funny as I wanted to ready myself but didn't get the chance to do so. I did enjoy it though and was pretty excited to give it another go (yes, I did it twice. LOL ). Guess, surprises like this are cool.
On our second attempt, one of my friends took a wrong move and accidentally broke her elbow in an attempt to balance herself.
Her speed as she was sliding down was same like ours. It was just unfortunate that she got a bit off balance and got thrown off the board.
Instead of letting herself fall freely to the sand, she accidentally reached out and her elbow managed to take all the weight and got broken.
Admittedly, it took us a few seconds to process the accident. We did not really expect any broken bones as the sand was soft. Good thing that the staff was quick and assisted my friend immediately.
We initially assessed the injury and were brought back to the base where our service was waiting for us. Supposedly, we were to have another set of thrilling ride through the sand dunes.
Despite not being able to continue the 4×4 adventure it was not really a disappointment as we already got a taste of how exciting the 4×4 ride was.
Unfortunately, we weren't able to claim any medical assistance from the Paoay Sand Dunes. We have signed a waiver beforehand freeing them from any liability should guests get injured.
I guess this is a standard practice for all activities like this.
However, it was a bit disappointing that they had no medical staff to go to for cases like ours. We were only referred to the local 'manghihilot' or therapist in the area.
Despite the lack of medical assistance, I guess I could appreciate the quickness of the staff. They did sent someone to accompany us to the 'manghihilot' and stayed there until we were done.
Our ride was cut short, but in the end, safety should always be a priority. It was an unexpected end to our day, to be honest, and one that we could not have foreseen.
This really brought our attention to having travel insurance anywhere we go just to make sure.
Ilocos Sand Dunes Travel Tips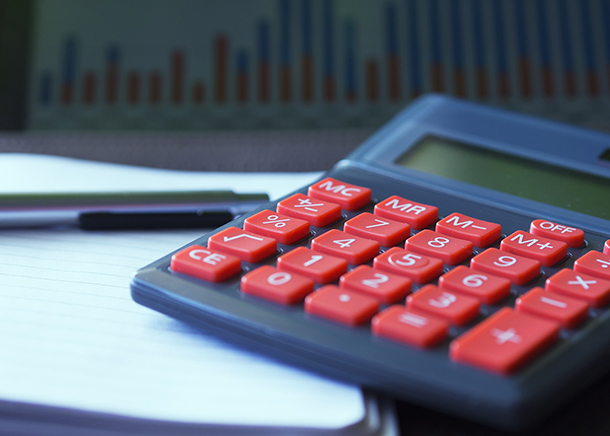 Aside from the travel insurance, below are some of my general Paoay Sand Dunes Activity Safety Tips for everyone (especially for first-timers):
1. Hold on to the railings (or any fixed portion on the jeep) during the 4×4 ride.
2. Plant both feet firmly to the jeep floor.
3. Secure loose objects while driving through the Sand Dunes.
4. When trying the Sand Boarding, remember to keep your balance.
5. Don't panic when you feel like you're tilting to the other side, just go with the flow.
6. And of course, enjoy every moment!
Despite the accident, I still commend my friend for being such a trooper and for deciding that she still wanted to continue the trip with us.
That being said, we have continued our Ilocos adventure!
Oh and by the way, if asked if I'll try this again? Definitely YES! Minus the accident of course!
Have you tried the sand dunes in Ilocos? What was your adventure highlight?
Like This Post? Pin It!