Have you tried to avail of Day Use services of resorts near you? Vista Mar Mactan Beach Resorts offers that and more!
If you've been tagging along with the blog, you'll probably notice that I enjoy day trips and beach vacations.
This time, I will be writing about our relaxing day trip in one of the resorts here in Cebu, Philippines!
Now, summer is practically here in the Philippines! And with this fun season, is the hot weather more pronounced than ever. Thus, the tendency of people to look for a beach to cool off.
I've previously blogged about our favourite luxury resorts in Mactan. And because they're pretty much luxurious, they don't come in cheap.
So for this post, I'll be writing about a relaxing resort in Mactan that is affordable (at least in terms of day use rates) minus the influx of the crowd.
My friends and I were looking for an affordable beach resort in Mactan where we can spend a day in. We went on a Saturday as weekend was the only time that the we were all vacant.
Because it was a weekend, most resorts that offer day use are more expensive than they regularly are on a weekday.
Rates usually range from 1,500 to 2,500 Php when on a weekend.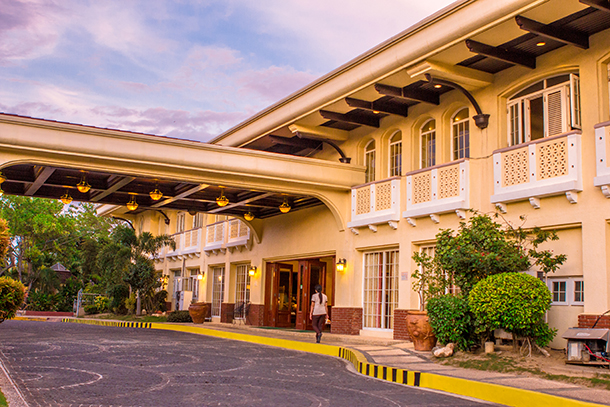 If like us, you are on a budget but wanted to chill on a weekend, Vista Mar Beach Resort and Country Club is a resort in Mactan, Cebu that you can definitely consider.
How Much Is the Day Use Rate in Vista Mar Beach Resort
Vista Mar rates are at 500 Php per person. The catch though is that there's no lunch buffet. Instead, they serve plated snacks for the guests.
When we we went there to visit again (with my family this time) just this week, the rate went up to 600 Php and instead of the plated snacks, they've upped it into a snack buffet which is served at 2PM and lasts until 5 PM.
How to Get To Vista Mar Beach Resort
Vista Mar is located at Dapdap St. Mactan Island, Lapu-Lapu City. It is near the Mactan Newtown. Just look at the signages on the gate so that you won't get lost.
Or you may check out this map below:
Our starting point is in SM City Cebu as it is one of Cebu's landmarks that most people (including those visiting the city for the first time) is most familiar with.
If you have no private vehicle with you, you can easily get there by riding the Public Utility Jeep (PUJ) going to Maribago and stop at Mactan Newtown. From there, you may ride a tricycle to take you to the resort.
What To Expect During Day Use at the Vista Mar Beach Resort
Parking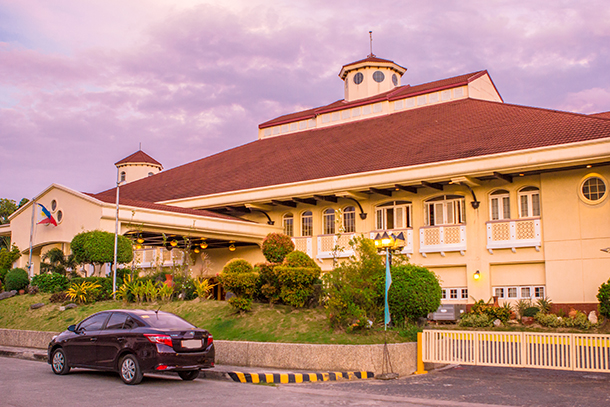 Upon our arrival, we were not allowed to park inside the resort's premises. Rather, we were directed to the space fronting the resort. I think this has got to do with the limited number of parking spaces.
Although personally, this is alright since the resort is situated inside a private area. So no fear of leaving your vehicle out in the open.
Resort Area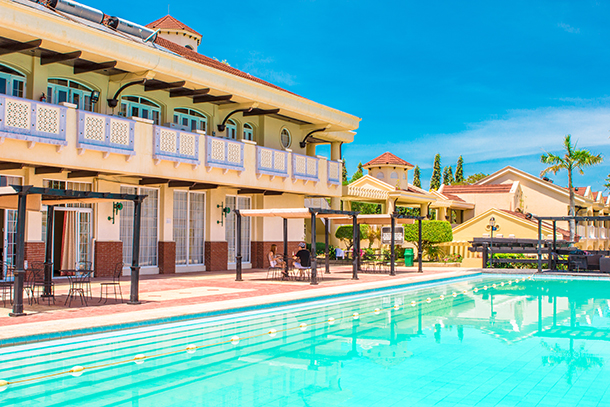 For a Mactan resort, Vista Mar is considered to be middle-class (from what I read, it's rated as a 2 to 3-star resort). The resort is pretty charming with it's Spanish-inspired exterior. There is a homey feeling about it that I like.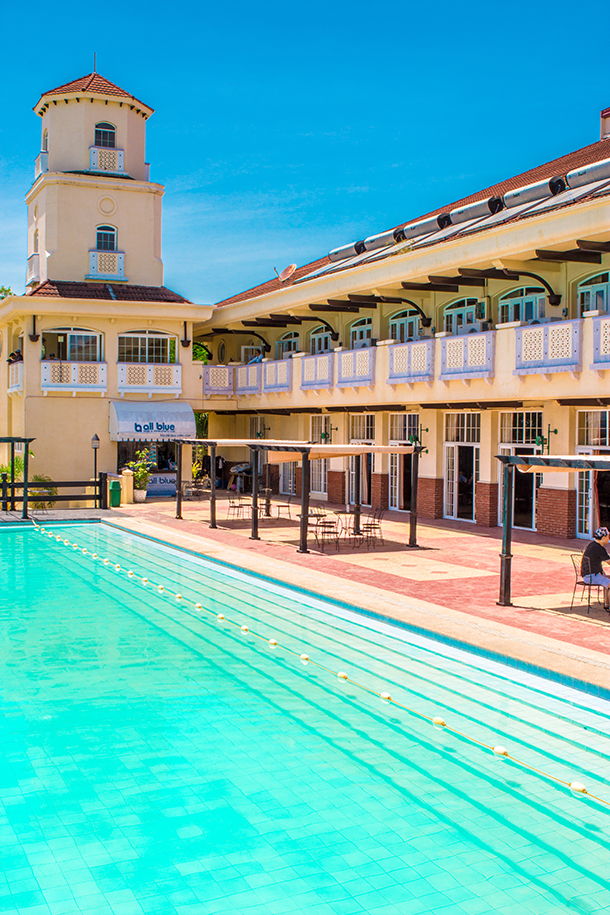 For day use, you can use the small kiosks near the pool or ask the staff to put up chairs and tables on specific areas around the resort grounds.
Beach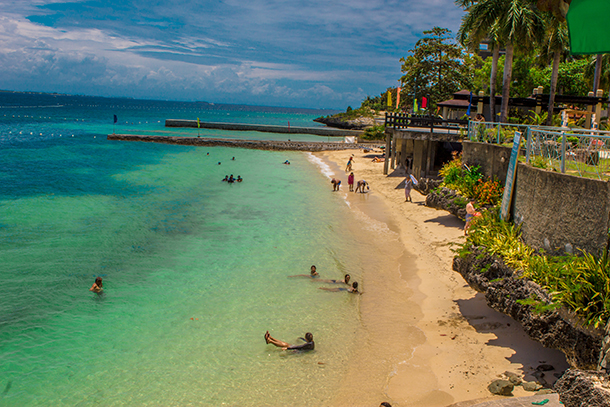 As the resort is a bit elevated, you'll need to go down some stairs to get to the beach.
We wanted to request for tables and chairs much closer to the beach, but it was not allowed. Oh well, the exercise of walking back and forth was alright.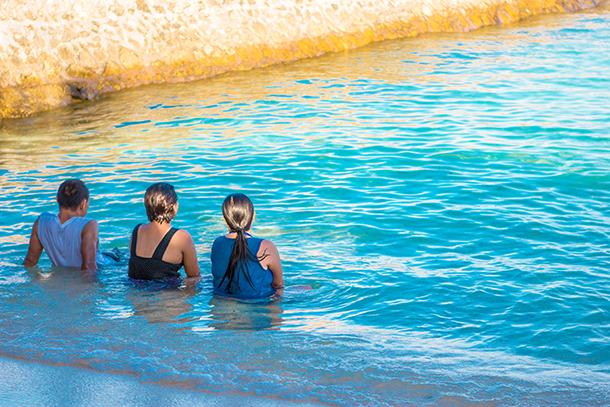 Surprisingly, I loved the resort's beach. It was clean and well-maintained. We spent hours soaking up the sea and the sun – (sunburned faces are very much welcomed! LOL).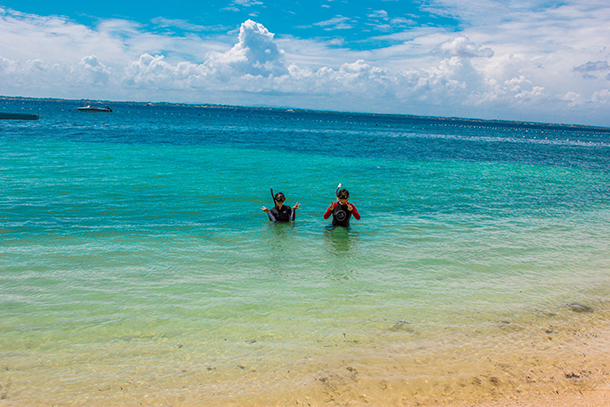 My sisters (who were with us on our next visit) rather enjoyed the beach too and spent hours enjoying it.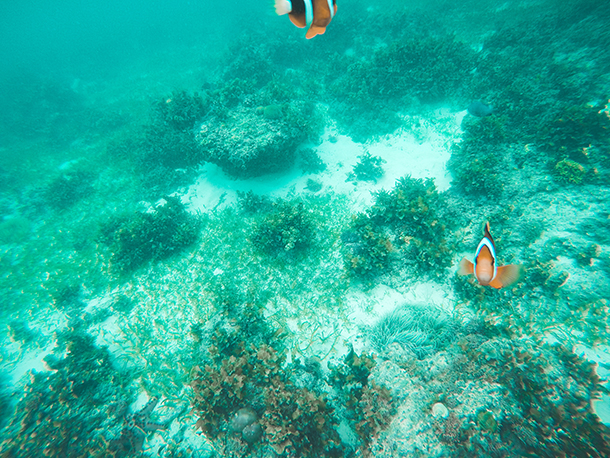 There were no corals near the shore though my husband claims he saw some amazing clown fish further from the shore.
They were a bit territorial and kept on aggressively moving closer towards the GoPro my husband was using.
Pool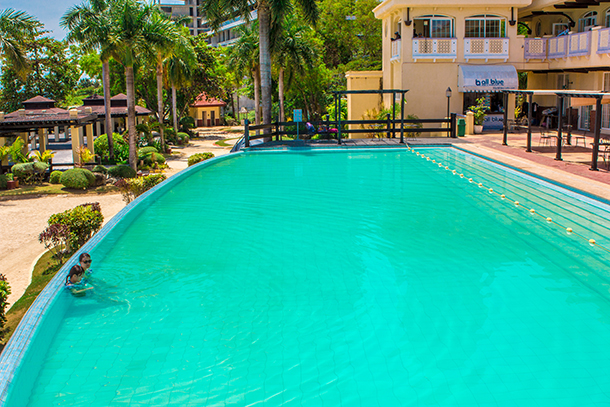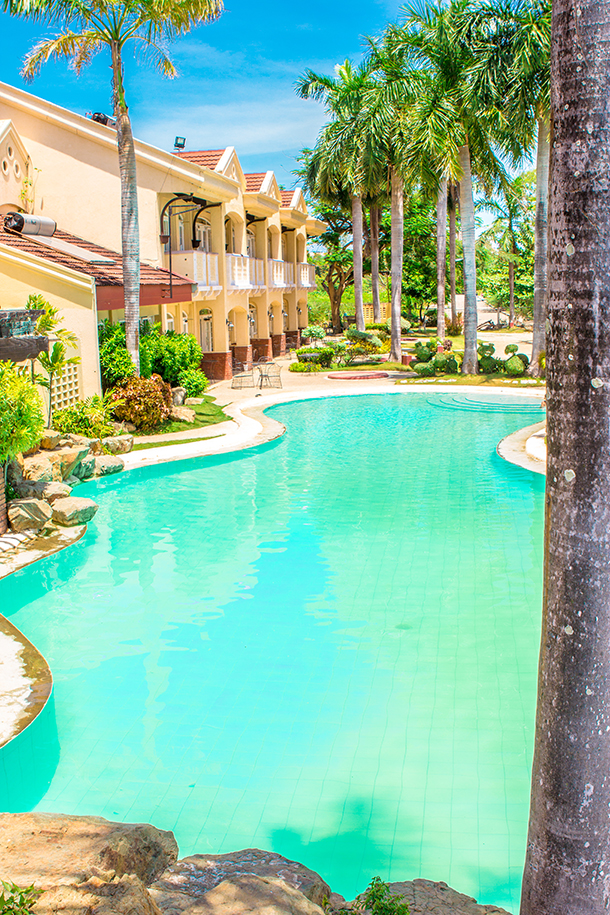 There are 3 pools in total: the infinity pool, the regular pool and the pool for kids. We did not take a swim on any of those as I wanted a taste of the beach on our first visit.
Upon inspection however, the pools were clean. There were children (with supervising adults) enjoying the Kiddie Pool too.
On our second visit, we tried all the pools in the resort. My favourite by far is the 6 ft pool near the kiddie pool.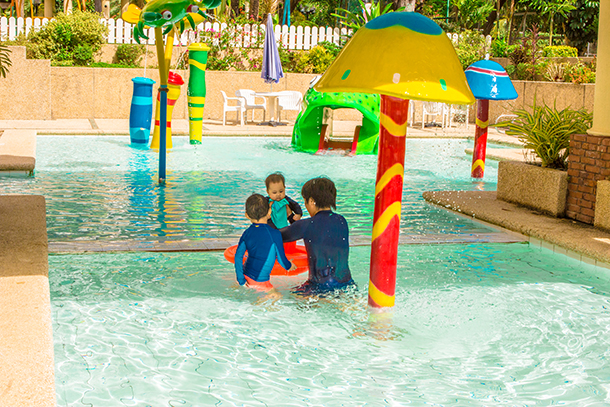 My nephew of course enjoyed the kiddie pool and took it an opportunity to bond with my younger sisters and mother.
We also took our daughter with us on this trip. It was so cool to see her enjoying the pool too!
Food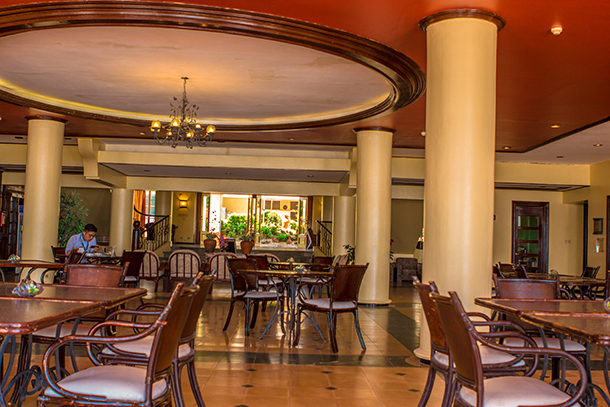 As bringing of food was not allowed, we ordered some food from their restaurant for lunch. This is on top of the snacks that were already included with our day use fee. For the snacks, these were the options: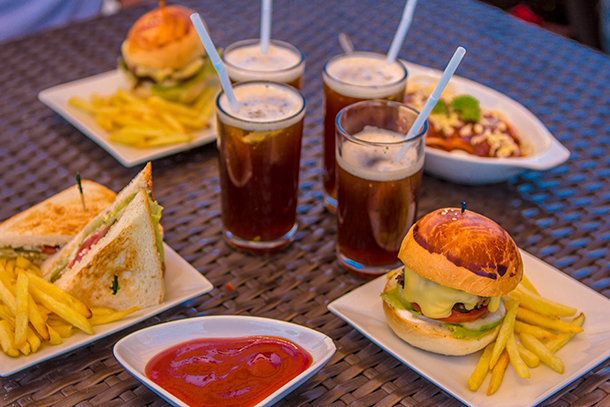 I ordered some of the spaghetti. The sauce was sweet and the pasta was not overcooked. The burger and the sandwich was good too, much more the fries! Yum!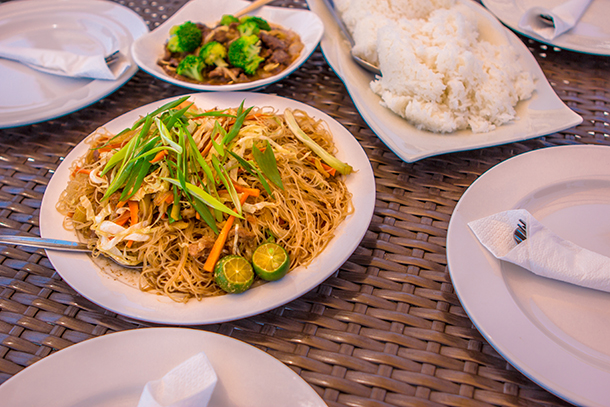 For lunch we had some Beef With Broccoli on Oyster Sauce and Pancit Bihon (a fave Filipino dish you should try if you visit the Philippines).
The prices were pretty reasonable – more or less same with other restaurants.
On our second visit, we ordered about 5 dishes in total including some sizzling pork sisig, tuna belly, and pinakbet to name a few.
The food was satisfying and the price was reasonable.
Foods can be eaten at your kiosk (lunch and snacks). But during our second visit when the snacks were served as a buffet-style, it was served only at the dining area.
Amenities
As we were there for day use only, we did not have a room to change or to shower. Good thing that the resort's rest room is pretty clean and functional.
We also used the open-aired shower area (near the kiddie pool) to wash up after a day lounging around the beach.
If you prefer a little more privacy, shower rooms are available also near the kiddie pool.
If you're up to it, you can also go on a PADI certification! We saw some people having their lessons near us as we were enjoying the beach.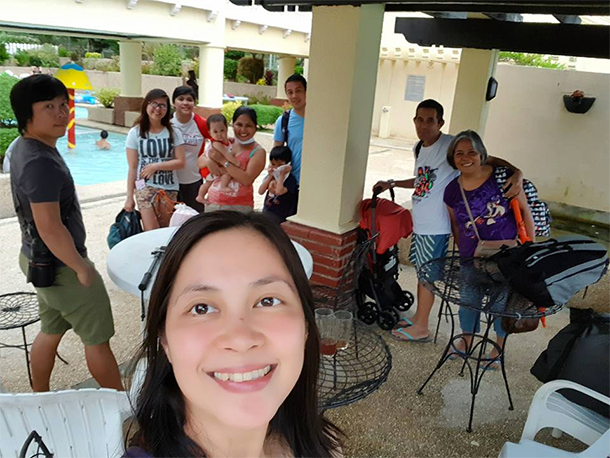 All in all, it was a pretty relaxing day and one that I'd love to visit again and again.
How To Book an Overnight Stay at Vista Mar Beach Resort
There are several options to book a room at the resort. You can always check out their website or a hotel booking website, too. There'll be plenty of cheap offers here!
Where is your beach destination this summer?
Like this post? Pin it!