Island hopping is definitely one of the fun activities that you can enjoy in the Philippines.
I guess it's not a surprise at all because the Philippines is made up of around 7,107 islands! Or so I thought at first.
According to another study, there've been some discovery that the country is now made up of 7,641 islands! Talk about plenty of island hopping opportunities, don't you think?
I've been to a lot of island hopping adventures in the Philippines. I've been to island hopping trips in Puerto Princesa, Coron, Mactan, Boracay and Moalboal to name a few. I'm pretty sure you'll notice how I love it. LOL.
Getting wet all day, feeling that cool sea air on your skin, getting your hair tangled from the sea breeze.. (sigh) It makes me miss the ocean! 😀
IT IS FUN! But, it can be a bit difficult if you don't know what to bring.
With all that island hopping activity, I couldn't remember a time that I've missed bringing along my 'island hopping packing kit' as what I like to call them.
So to help you out I have listed some of my packing essentials on what to bring for an island hopping trip in the Philippines!
Disclosure: We use affiliate links on this post. Please read our Disclosure Statement below. Thank you.
What to Wear for Island Hopping in the Philippines
Swim Wear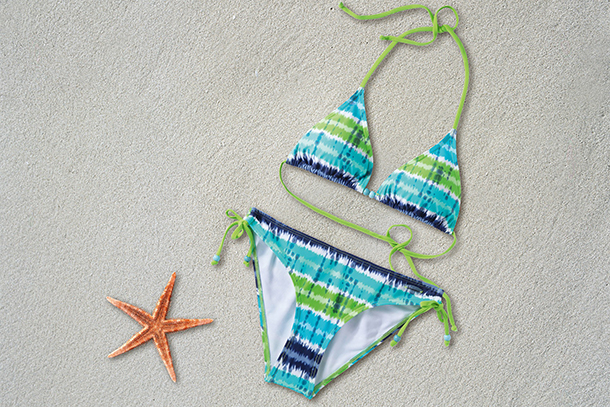 So first things first.. Your swim wear. There are several swim wear you can choose from for sure. Remember that you will be moving from one island to the next so it's more likely that you'd get chilled.
Personally, I'd recommend rash guards as I find it more comfortable and can protect you from rashes and the cold. Not to mention: jellyfish! AND I'm the rash guard type of girl so there is that. LOL.
I love my Speedo Long Sleeve Rash Guard because of its flexible fabric. I even got to wear it when I was pregnant yet there's no sign of any tear on the cloth.
Slippers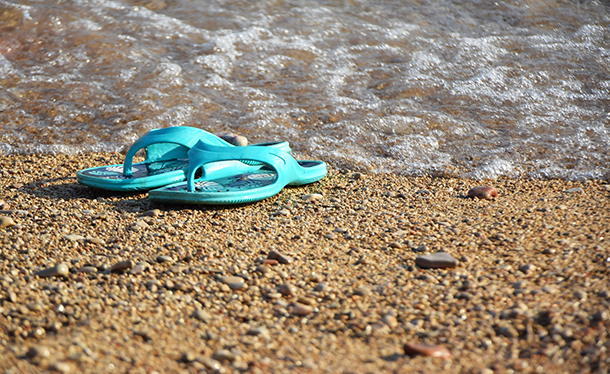 So obviously, you will not be wearing shoes when you go on island hopping (except for the aqua shoes I guess). But if you are the 'shoe-type' of person, go ahead and bring them but don't forget to bring slippers too.
Make sure that the slippers are not slippery though as the boat will get wet once everyone is jumping in and out of the water. I always bring with me my I love my Crocs Swiftwater Flip-Flop as it's not slippery, can easily be cleaned and lightweight!
Swimming Gear for Island Hopping in the Philippines
Aqua Shoes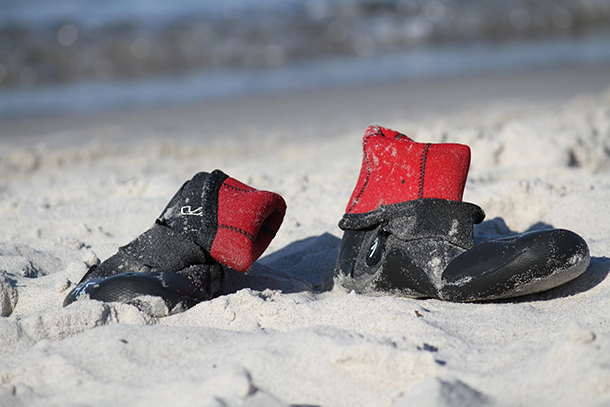 Protect your feet from scratch and other unwanted injury with aqua shoes! You will be walking around the boat, maybe stopping at some pretty beaches where the sand is painful or it's too hot. There may be sea urchins too and if you step on one, that'll be painful.
One of our companions in our Coron Ultimate Tour accidentally stepped on one and he did not enjoy the rest of the activity.
Of course, you might stop at rental shops along the way so you could get one. But, you'll never know if they have the right size for you.
We bought this pretty handy aqua shoes from O 'Neill and we've loved it ever since. Despite the thinner soles of my O'Neill pair, I've never had problems/ scratches when on the beach.
My sister also had this TUSA Dive Slipper and the sole is a lot thicker than my pair. This is pretty cool too as I've heard no complaints from her and the shoes has been in use for years now, just like mine.
When buying one, make sure it's tight to ensure that sand will not get inside (its quite annoying to be taking it off, brushing the sand away and putting it back on. LOL).
Mask and Snorkel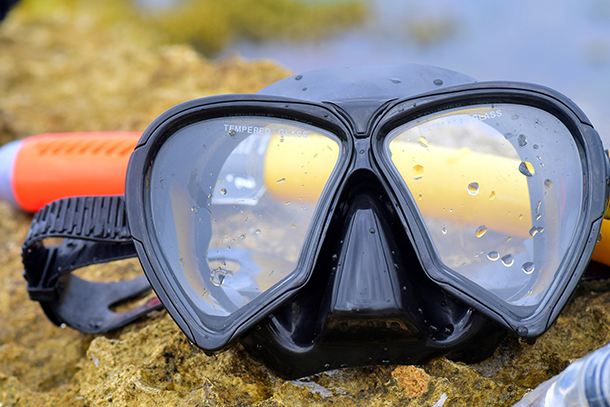 Island hopping in the Philippines is usually done with snorkelling as its major activity. I believe there are island hopping trips for diving. But for this particular post, I will be focusing on snorkelling activities.
Usually, if you're with a travel agency, there'll be stopovers for mask and snorkel rental. This is alright, but personally, I'd love to bring my own. Why, you'd ask? Well, aside from hygiene, I find bringing along my personal gear is more convenient on my part as it fits me more and it's more comfortable.
We love our Tusa Snorkelling Mask. They're pretty comfortable and fits us perfectly. There is no fear of water leaks as they're pretty secure around the face.
You might want to buy the anti-fog tempered glass for a more enjoyable snorkelling experience, too! How I hate having to clean my lens from time to time!
Pro Tip: Bring along some toothpaste or shampoo and apply it on the inner side of the lens of your mask. It's perfect for lessening the fog!
Life Vest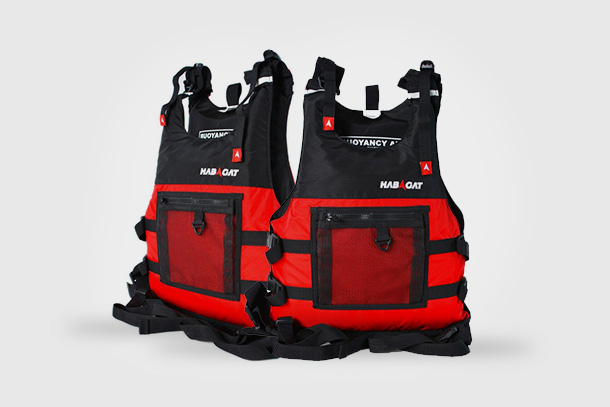 Most island hopping agencies in the Philippines provides life-vests. It's a requirement by the Philippine Coast Guard. Based on our experience however, I'd recommend bringing your own life vest. One that is more comfortable for you.
Most of the life vests that were provided to us were either damaged or does not fit properly.
Our Habagat Carrera Buoyancy Aid life vest has been with us for a few years now and we do love it and often bring it along whenever we go on beach trips.
It's pretty much of high quality and is very comfortable. The clasps on the life vest is pretty sturdy with straps that can be tied around your legs and hips (perfect in ensuring that it stays on place and you'll not be choked when in the water). I love the front pockets too. My sister often use it as a holder for her underwater camera.
Snorkel Fins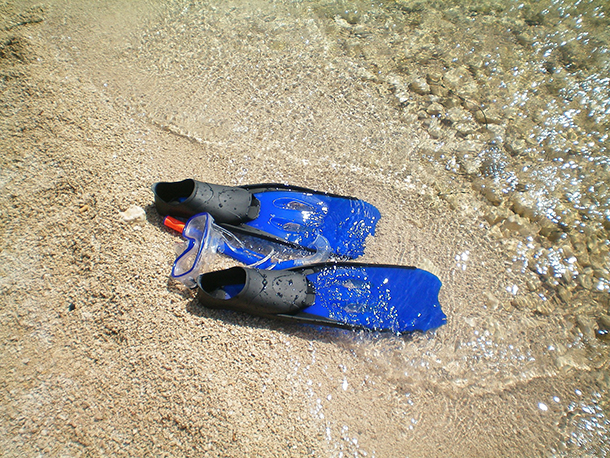 If you're a pretty strong swimmer, I'd suggest you bring your own snorkel fins too.. The boatman will not provide any, so be sure to bring one along so that you'll enjoy the activity even more.
My husband loves using one as it is pretty helpful when moving in the sea! We have not yet purchased our own, but we often make it a point to rent one prior to the start of the trip.
What to Bring for Island Hopping in the Philippines
Underwater Camera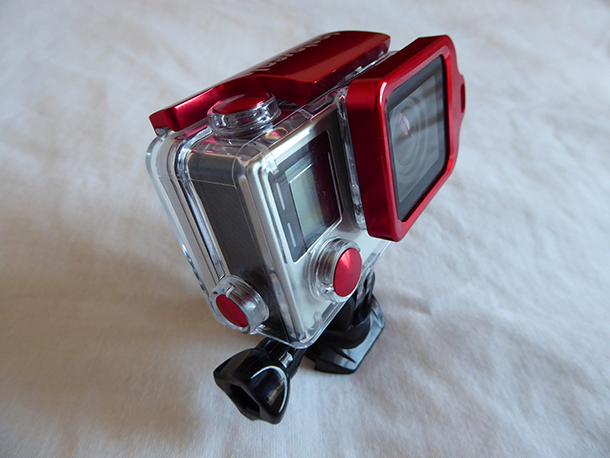 I know a lot of us loves taking pictures. Though taking underwater pictures can be a challenge. For one, posing in the water is hard and second, finding the perfect camera is also a bit difficult.
My sister has her Sony Digital Camera that we use for multiple underwater shots. We like it not only because it's light weight and not bulky, but also because it does take pretty cool photos!
On our part, we use the Go Pro as our underwater camera. We do love taking photos and videos (as seen on several of our blog posts). It's pretty handy and perfect for activities like island hopping.
Waterproof Cellphone Case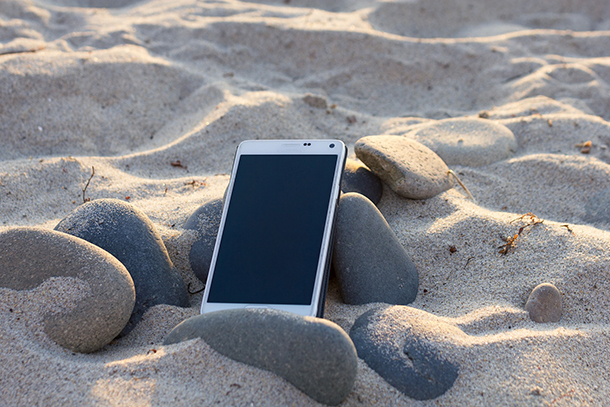 When you're island hopping, it's very natural to get wet. And that includes your gadgets. To save yourself from worries, it's pretty cool if you have some waterproof cellphone case with you to ensure that your phones are safe!
Dry Bag/ Sack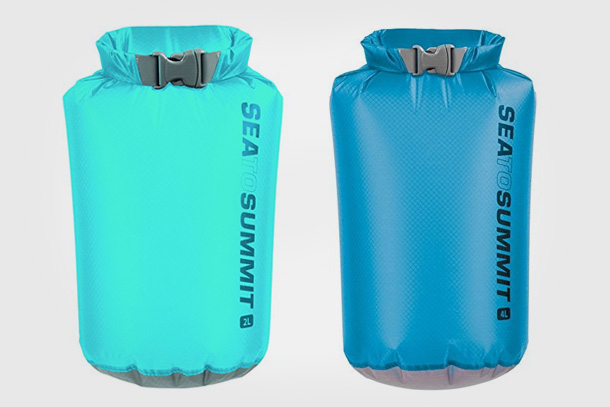 Aside from the waterproof cellphone case, it's advisable to also bring your own dry bag/ sack. This will ensure that the rest of your things will still be organized and dry all throughout the activity.
Before, I really didn't care if I brought any bag when we're island hopping. But I've realised that the probability of my things from getting wet is high, thus the need to substitute my usual bag with a dry bag/ sack.
Sunscreen Lotion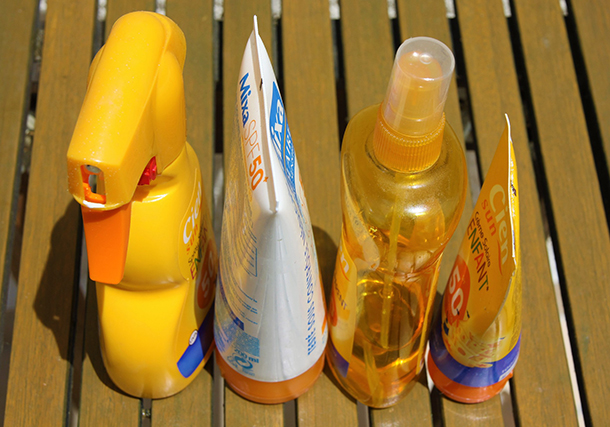 The heat of the sun can be very bad for your skin, especially in excess. To avoid sunburns, don't forget to bring sunscreen with you.
I've used several brands of sunscreens before, but I'm so glad I've found this Banana Boat Sun Lotion as it is more compatible with my skin type and does protect me from getting too much sunburned!
Hair Band/ Comb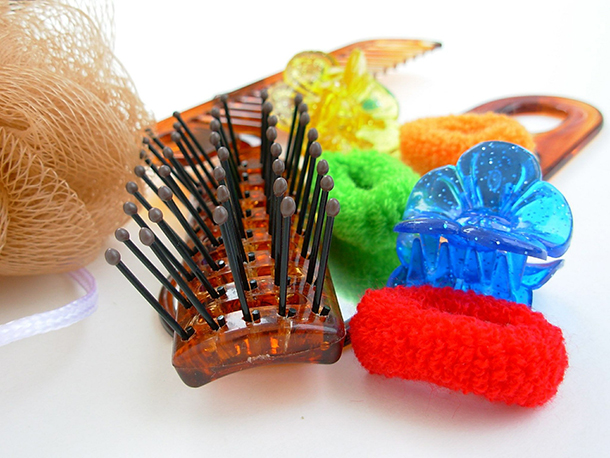 I know a lot of your might wonder why a hair band and a comb is included in this list.. Well, for those who have long hair like me, getting them all tangled up after swimming can be unpleasant. Hence the reason for the inclusion.
I've always loved letting my hair down when swimming, but after numerous instances of ''hair problems' we long-haired persons have, I've realised that pulling them up is more convenient.
Tangling with the snorkelling gear is very much avoided and having your hair really messy after wards is eliminated. You can also bring some hair conditioner with you as it makes your hair less tangled. Of course, this is still optional.
Water Bottle (with water of course!)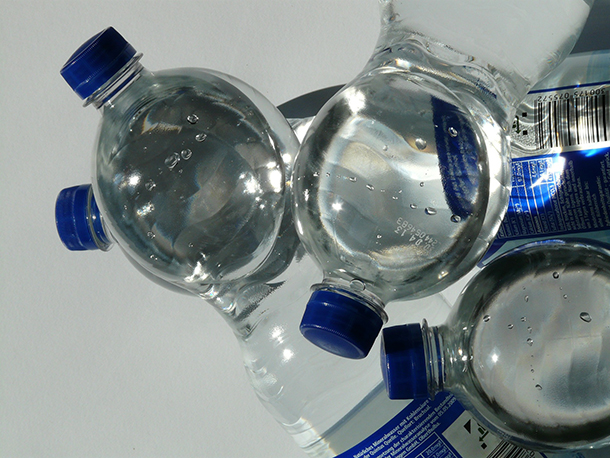 If your island hopping activity provider has no bottled water included in your activity, then bringing your own water is really a must. You wouldn't want to be thirsty during the entire trip, do you?
Be sure to inquire first!
Towel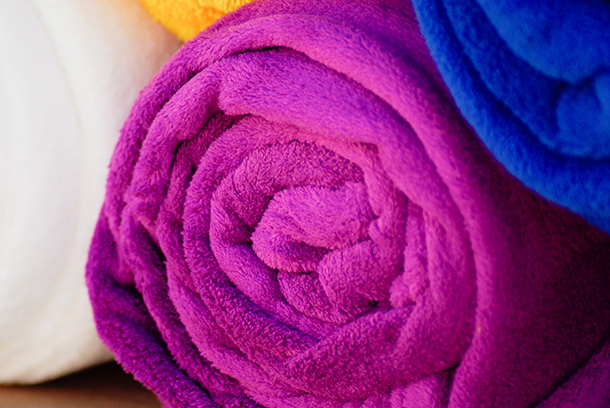 Don't forget to bring a towel with you to dry off! It can get chilly after a day at sea, so it's pretty nice to have something dry to wrap around your body when you're heading home.
We love our DryLite towel for this activity as it's lightweight and easily dried!
Spare Clothes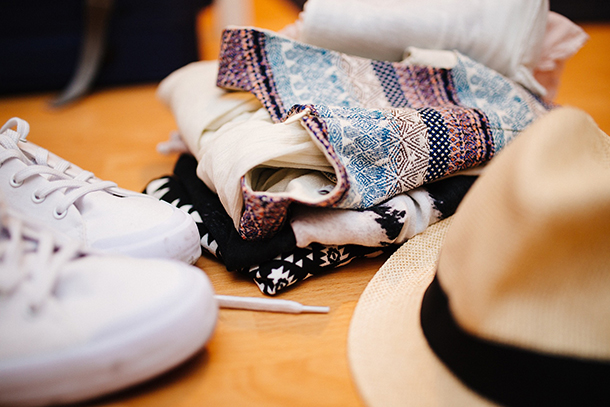 After the island hopping trip, having some spare clothes with you is also great. Not unless you'll be dropped off directly to the hotel after the activity.
Boats usually have their own comfort rooms at the back where you can easily change into dry clothes!
And that's just about it. I hope I have not forgotten any important items for you… If I did, feel free to comment on the section below so that we can help each other out!
Overall, island hopping activities in the Philippines is really fun and should not be missed. From long stretch of white sand bar to gorgeous corals and abundant marine life, I'm sure you'll enjoy it!
Like This Post? Pin It!

Disclosure: We are a participant in the Amazon Services LLC Associates Program, an affiliate advertising program designed to provide a means for us to earn fees by linking to Amazon.com and affiliated sites. Meaning, if you purchase any item by clicking on the link, I earn a commission at NO EXTRA COST to you. Thank you for reading the blog!