With the closure of Boracay for 6 months, travelers who are looking for the another fine white sandy beach in the Philippines will definitely love Bolod Beach in Panglao, Bohol.
For those who do not know, Panglao Island is located at the southwest of the island of Bohol. It's a local popular destination for those who are looking for white sandy beaches in a provincial setting.
The island also boasts of world-class diving sites that makes it one the Philippines' beautiful tourist destination.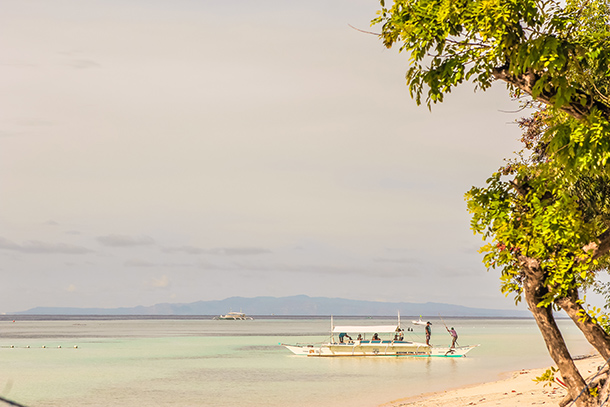 Among its popular beaches are Alona, Bagobo, Bolod, Danao, Doljo and Momo Beach. On this particular trip, we explored Bolod Beach.
How To Get To Bolod, Panglao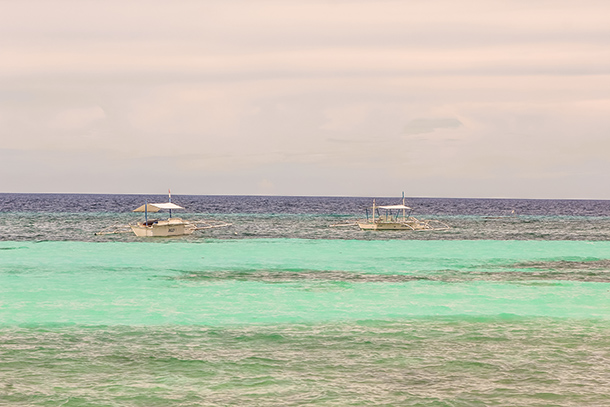 Bolod is easiest reached via Tagbilaran City in Bohol. Tagbilaran has an airport and a sea port that serves as the gateway to the various attractions in Bohol that tourists and travelers will love to explore.
From what we heard, the Panglao International Airport is currently being developed.
If you are coming from Manila, taking the local airlines for your flights are easy enough. Travel time is around an hour.
Skyscanner has several flight recommendations that you can choose from. It's the best way to compare flight prices in the country.
If you are from Cebu, you can easily ride a fast craft to take you the island. Frankly, the prices are cheap and very affordable.
Travel time is around 2hours, and for us traveling with a kid, the travel time is pretty great and not too long.
Once you reach Tagbilaran, you can easily hire the local tricycle to take you to Bolod. But be prepared to haggle as prices may vary. Usual price starts at 150-200 Php.
If you want to be more economical, taking the public transport can be an option and are available at the Dao Integrated Terminal. To get there, simply hire a tricycle to take you.
Or maybe rent a car as your mode of transportation. Doing road trips in Panglao Island is very nice as the countryside is safe and the roads are passable. Also, the Boholanos are one of the most friendliest people I know!
What To Expect When in Bolod Beach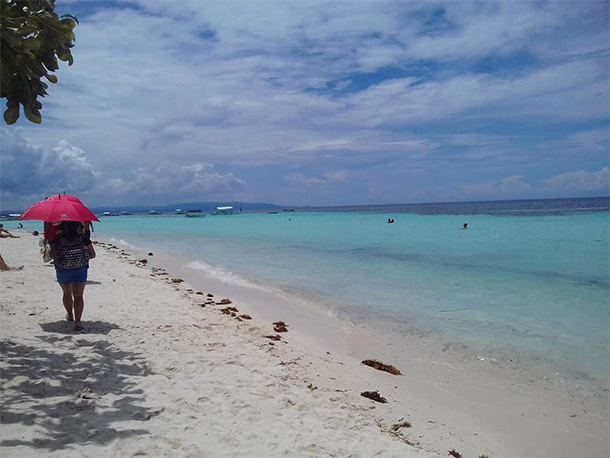 I've been to Panglao several times in the past years – both for a vacation and side-trips during some of our business travels before but we usually would only visit one of Panglao's popular destination: Alona Beach.
As we were traveling with my daughter this time, we were basically looking for a nice relaxing location within Panglao to spend a few days in.
Thankfully, a friend of ours recommended this nice resort in Bolod, Panglao commending how nice the beach is within the area.
When we arrived, I was truly mesmerised by area's clear water – one of the greenest sea water I've ever seen. It was so good to the eyes that me and my husband didn't mind the 5-minute walk towards the resort.
The entire beach/ shoreline are dotted with several resorts of all class: budget and luxury. I've included a list of resorts you may want to look into near the end of the post.
Things to Do in Bolod, Panglao
There are a lot of things to do in and around Bolod Beach. It's an amazing place to visit when you are with family, friends and even your partner.
After checking in and leaving our things inside our room, we were very eager to explore the area and make the most of our short vacation. For those who'd love to explore too, we have collated some of the best things you can do!
Swimming and Snorkeling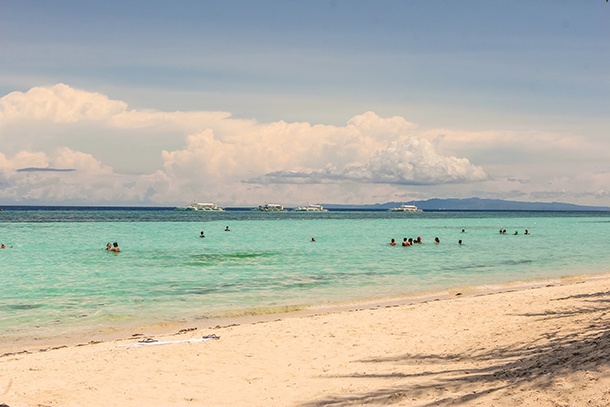 The beach at Bolod is really amazing! I could spend hours just enjoying the water.
Unfortunately I didn't have that luxury as we had our daughter with us. But my brother-in-law certainly did!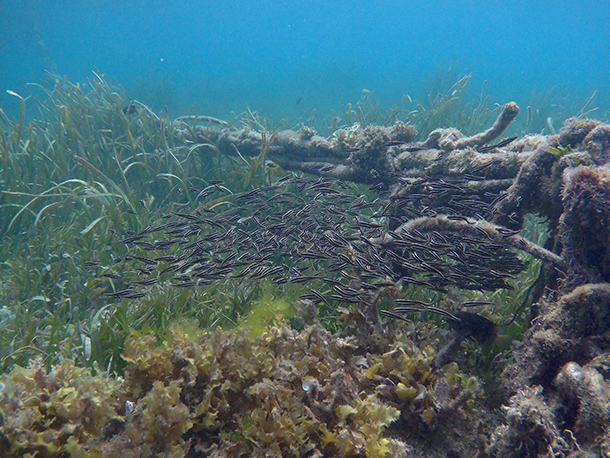 He even got around snorkeling to deeper areas and seen some nice sea creatures like star fish and school of fishes.
Enjoy the Sandbar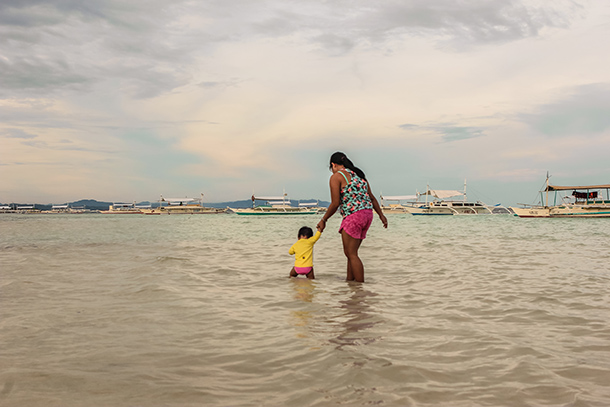 You don't have to go island hopping to find lovely sandbars (like those at the South Sandbar and Mocaboc Island).
There's a sandbar just a few meters from the resort we were staying in. We took our daughter here for a dip in the water. She just loved it!
Play Some Water sports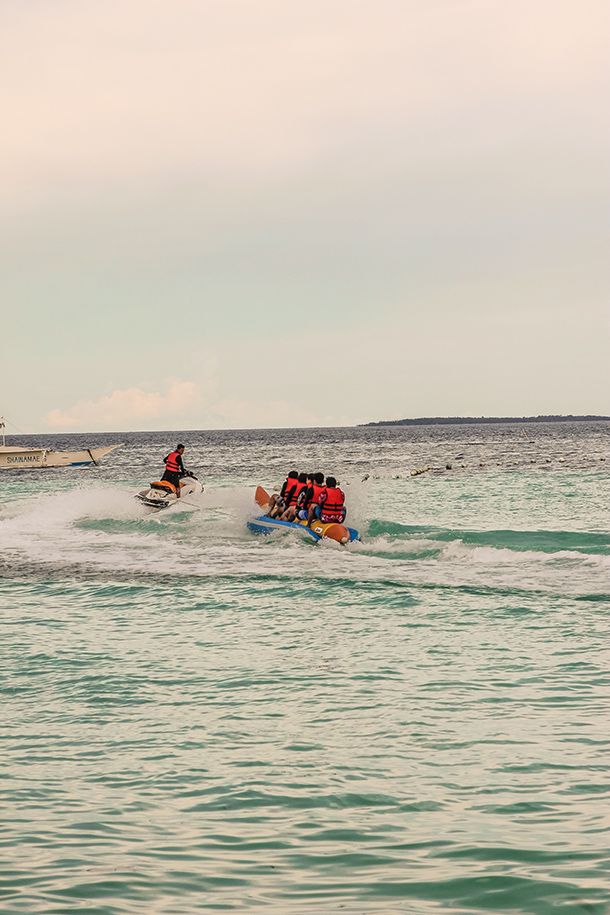 There are water sports available in the area too, particularly at the Dumaluan Beach Resort. You can hire a banana boat, jet ski, go parasailing or wake boarding here. We didn't try it though but we enjoyed watching other groups try it.
Get a Tan and Read a Book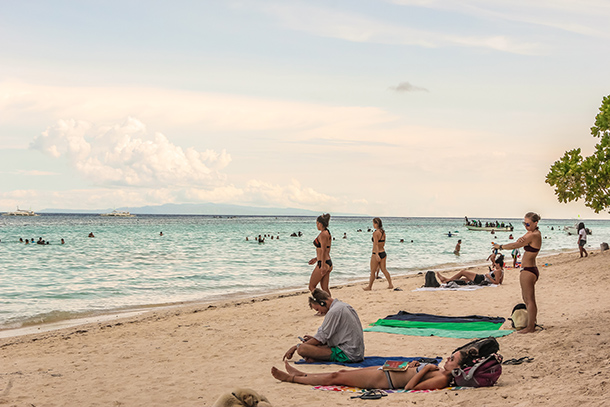 Bolod Beach has a long stretch of shoreline that if you'd like a tan or perhaps read a book while lounging on the sun, you can certainly do so!
Be mindful of the high and low tides though.
Dine Along the Shore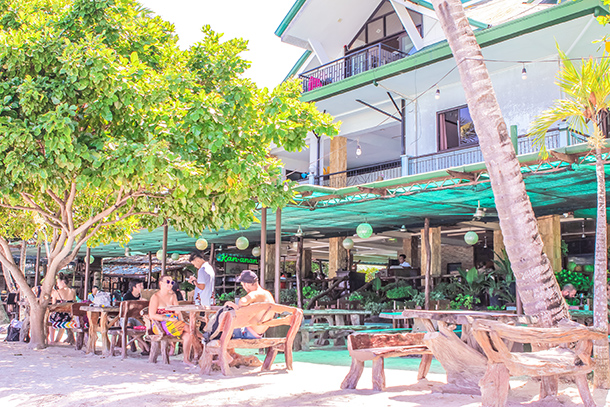 There are several resorts offering delicious food in the area. It's a bit expensive than we are used too but the servings are generous enough that you can share.
This'll be very cheap if you are with a group and can divide the price between yourselves.
We have tried several restaurants in the area and it was so cool that choices are not limited. Fresh seafood were always available as well as vegan dishes.
Stroll at the Bolod Beach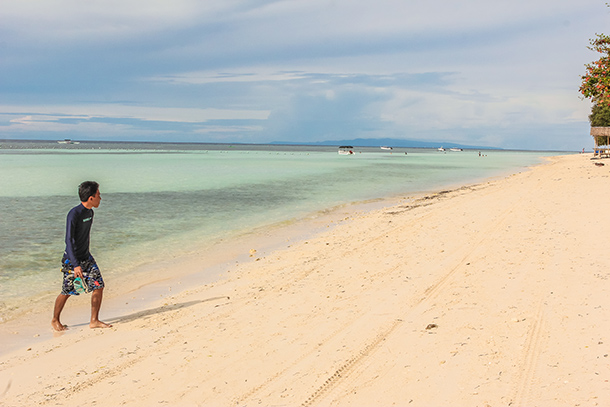 If you are like me who love a quiet time and enjoy just strolling alone, you will certainly love it here! Bolod Beach is not really was crowded as beaches in Alona, so you can definitely enjoy a quiet moment wandering along.
Do a Panglao Day Tour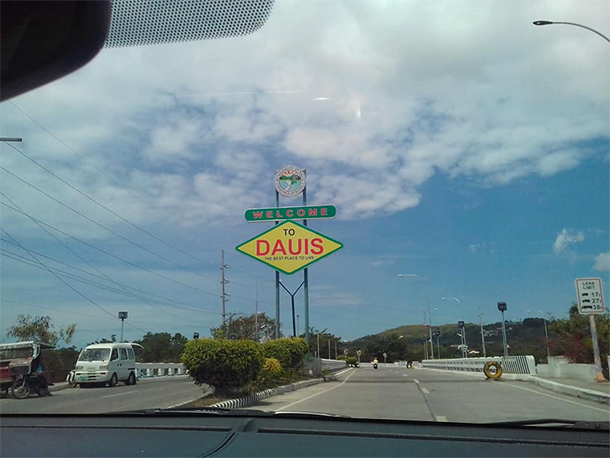 Sick of the beach? You can easily hire a guide to take you to a Panglao Day Tour. There are several tour guides who will love to take you with them!
The tour can be taken for a half day so you'll still have plenty of time to enjoy the beach afterwards.
Do a Panglao Island Hopping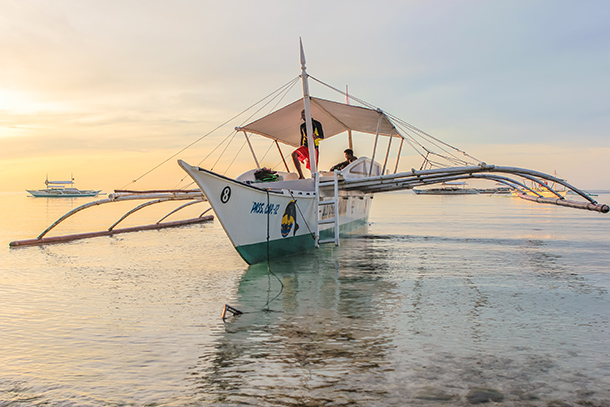 If you want to go further at sea, going on an island hopping will be cool for you! You can easily arrange one with the resort as most of them have contacts to boatman in the area.
The tour can also be done for 4 hours so you can easily do this tour before the Panglao Day Tour.
Don't forget to bring your island hopping essentials!
Do Day Trips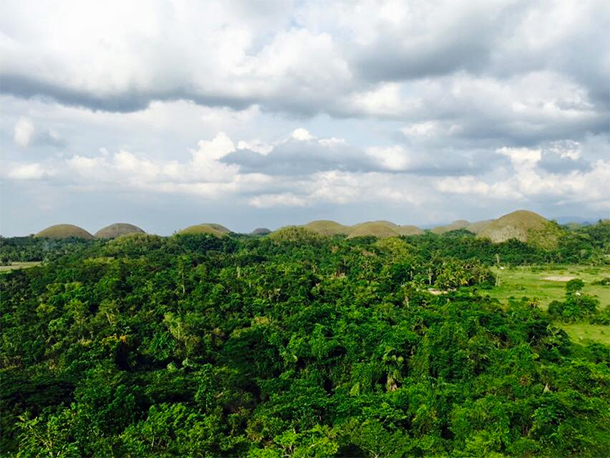 Bolod Beach is near several popular attractions in Bohol including Alona Beach and Bohol Island. If you want a change of scenery, hop on a tricycle and go to Alona Beach just a few minutes away.
Alona Beach is popular for its Dive Centres and the thriving beach vibe. There are plenty of commercial buildings nearby and lots of dining options especially at night.
You may also opt to head out to the mainland and explore Bohol and do a country tour. The country tour basically takes you around Bohol's popular tourist attractions including the famous Chocolate Hills, Sandugo Site, the Manmade Forest and the Loboc River Cruise to name a few.
Resorts at Bolod, Panglao Bohol
Bolod Beach has several resorts that you can stay in and they come in wide varieties: luxury or budget. Some of the popular resorts (with beach fronts) in the area includes the following:
Dumaluan Beach Resort
Dumaluan Beach Resort is centrally located at the Bolod Beach with lots of cool water sport activities readily available for its guests. The resort also has good dining options for hungry guests including a bar, coffee shop and a restaurant. Not to mention the comfortable accommodation that this 3-star resort offers.
Book a room here!
Panglao Grande Resort
Panglao Grande Resort or Whites and Greens Beach Resort is a 2.5 star hotel that boasts of fantastic facilities including 24-hour room service, free Wi-Fi in all rooms, daily housekeeping, Wi-Fi in public areas and a spacious garden for guests just wanting to relax the whole day.
You may check out our full review of our stay at the resort.
Find the perfect room for you here!
Bolod Beach Resort
Bolod Beach Resort is a 2-star hotel that boasts of unparalleled service and thoughtful amenities available for all of its guests. Services and conveniences offered are a convenience store, luggage storage and a smoking area. For dining options, the resort has BBQ facilities, room service and shared kitchen.
Check out the resort's hottest deals here!
Bohol Beach Club Resort
The Bohol Beach Club Resort offers 88 comfortable rooms for guests wanting a relaxed and hassle-free stay. The resort offers a wide array of recreational facilities such as boats, dart board, hiking trails, watersports equipment rentals and wind surfing.aph
Look for available rooms at this resort here!
South Palms Resort
Luxury and comfort is what this 5-star hotel offers to its guests. South Palms Resort not only has 90 inviting rooms available but a wide variety of recreational activities including a badminton court, private beach, fitness center, outdoor pool and massage.
Plan your stay by booking a room here!
Bolod Beach certainly charmed us when we visited. Personally, I love the relaxing ambiance it had and we would love to come back again!
Have you been to this part of Panglao? Share your story with us in the comments below!
Like This Post? Pin It!
Disclosure: We use affiliate links on some of our resources below. Meaning we get a commission when you avail a certain service by clicking on the link at no extra cost to you.