If I were to quiz you right now in terms of how you know 'Tagalog', do you think you have enough Filipino words in your vocabulary?
Visiting a new country is an exciting adventure. Aside from seeing the beautiful sceneries of the place, travelers will also get the chance to learn about its people, its culture and everything about the country.
Isn't that exciting?
For sure, you will agree on that. Although it is fun to learn new things while traveling, one challenging aspect is communication.
Think about this for a moment.
You arrived in a new place and you do not know their language. There is a need for you to ask for directions but you don't even know how to start the conversation. Isn't that hard?
That is why you need to study the country's language before you get there. This way, you are prepared to start simple conversations and you will get your questions answered by the locals.
But that's not all.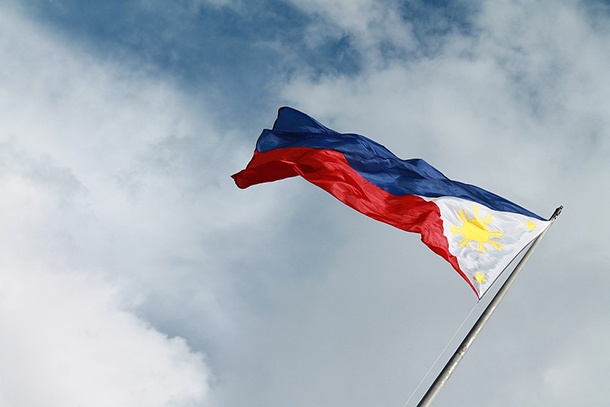 You will gain friends! Did you know that communicating with other people using their local language makes them feel special?
It gives them the impression that you are interested in them and you are making an effort to reach out to them.
For sure, you will also feel good that you could speak to others using a new language that you have learned.
So if you are in the Philippines, you have to learn to speak Filipino which is the main dialect in Metro Manila. Although the country uses various languages in different islands, everyone knows how to speak Filipino. Hence, this is the best language to learn.
But how can you do that?
We are going to provide an easy guide on how you can speak Filipino or Tagalog. This list will give you the basic Filipino words that are commonly used in communicating.
Pronouncing Tagalog
It is easy to pronounce Tagalog or Filipino words since they are just pronounced in the same way as they are spelled. One vowel represents one syllable. For instance the word "maganda" (meaning beautiful) is pronounced as "ma-gan-da."
The Filipino vowel is also comprised of A, E, I, O and U, just like the English alphabet. But it is pronounced differently. Here's how:
A – Short "A" sound. Example: "bag" or "rat"
E – Short "E" sound. Example: "net" or "pen"
I – Long "ee" sound. Example: "feet" or "need"
O – The "au" sound. Example: "haunt" or "launch"
U – Long "oo" sound. Example: "pool" or "scoop"
Starting a Conversation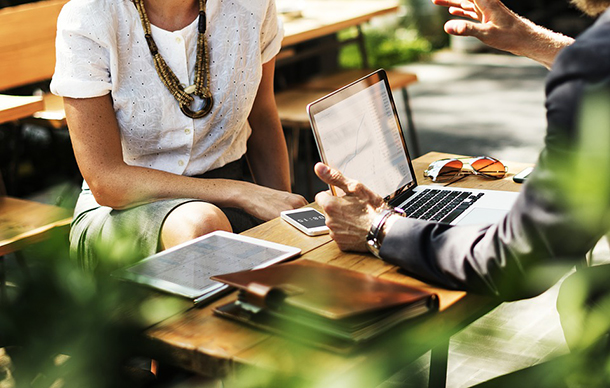 Now that you know how to pronounce Filipino or Tagalog vowels, it would be easy for you to learn the language.
When speaking to elders or to people that you have just met, it is good to add "po" in your sentences which signifies formality and respect. This is also applicable when answering elders. You can say "opo" which means "yes." It is a more respectful way of saying "oo."
In Filipino culture, elders are highly respected. That is why it is wise to use "po" and "opo" when speaking to them.
So if you are now ready to talk to someone, you can start by asking them if they speak English. This way, they will be aware that you only know a few Tagalog or Filipino words. Hence, they can adjust the way the speak so you can understand them.
To start a conversation, you can say:
Do you know how to speak English? – Marunong po ba kayong magsalita ng Inggles?
I don't know how to speak Tagalog. – Hindi po ako marunong magsalita ng Tagalog.
You can also introduce yourself and ask the name of the person you are talking to:
My name is … – Ang pangalan ko ay…
What is your name? – Anong pangalan mo? (informal) / Ano po ang pangalan ninyo? (formal)
Where do you live? – Saan ka nakatira?
I'm from …- Ako ay taga-…/ Ako ay galing sa …
How old are you?- Ilang taon ka na?
Greetings and Pleasantries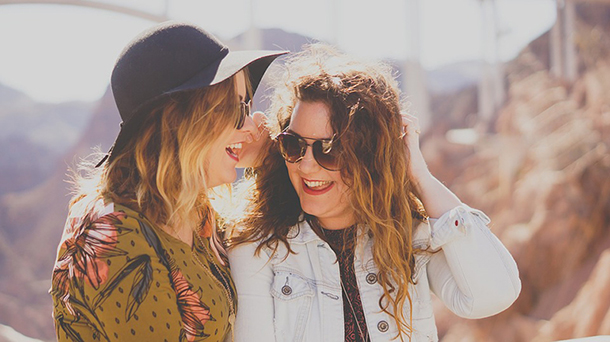 Filipinos are friendly people. They greet anyone they meet on the street. It is important that you will learn to greet others too. You can do that by saying:
How are you? / Hi. / Hello. – Kumusta? / Kumusta ka? / Kumusta kayo? (when referring to two or more people)I'm fine – Mabuti
Beautiful day – Magandang araw
Good morning – Magandang umaga
Good afternoon – Magandang hapon
Good evening – Maganding gabi
Thank you – Salamat po
You're welcome – Walang anuman
Happy birthday! Or Happy Wishes! – Maligayang Kaarawan! or Maligayang Bati!
Happy new year! – Maligayang Bagong Taon!
Merry Christmas! – Maligayang Pasko!
Basic Questions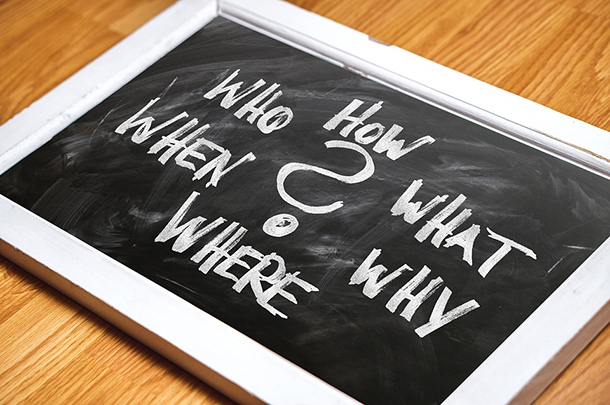 You will get answers to your questions easily if you learn how to ask simple questions in Tagalog. Here are some basic questions with Filipino words that you need to learn when traveling in the Philippines:
What? – Ano?
When? – Kailan?
Where? – Saan?
Why? – Bakit?
How? – Paano?
What is this? – Ano po ito?
How much? – Magkano?
Do you have _______? – Mayroon ka bang _____?
Important Filipino Words and Phrases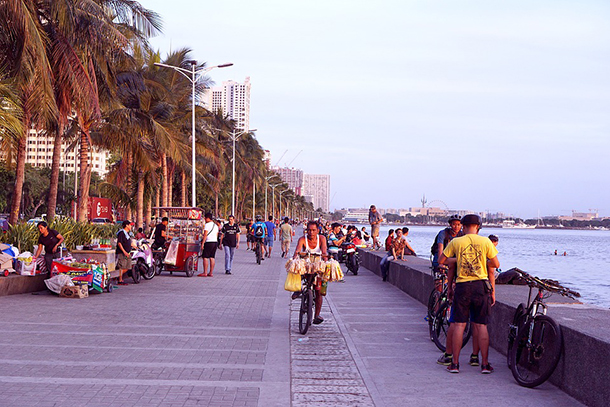 Aside from asking questions, there are also some phrases that you need to learn in order to communicate with the Filipino people. Here are some Filipino words that you may need to know:
Sorry / Excuse me – Pasensya na po.
May I bother you for a moment? – Maaari po ba kayong maabala sandali?
Can you please help me? – Maaari n'yo po ba akong tulungan?
Help! – Tulong!
Let's go. – Tara na / Halika na.(to leave)
I am leaving now- Aalis na ako.
Wait a moment./ Just a moment./ Wait./ Hold on a second.- Sandali lang.
I don't know.- Hindi ko alam. / Ewan ko.
Later.- Mamaya.
This is delicious.- Sarap nito.
Take care.- Ingat ka.
I don't want. or I don't like. or I don't want to. – Ayaw ko or Ayoko.
I like this. or I want this. – Gusto ko ito.
Breakfast – Almusal
Lunch – Pananghalian
Dinner – Hapunan
Afternoon snack – Merienda
Getting Around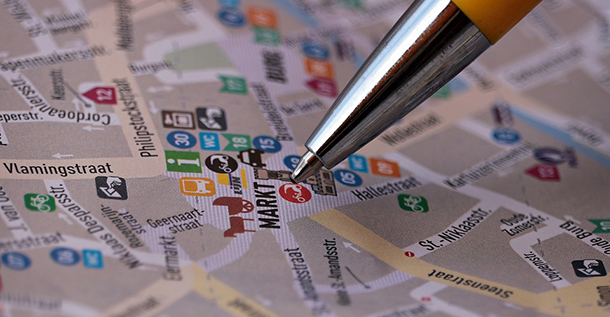 These Filipino words would be useful if you are asking for directions and if you are going to places.
Can you take (drive) me to…? – Pwede nyo po akong dalhin sa…?
I'm lost – Nawawala po ako.
I'm looking for… – Hinahanap ko po ang… (a place)
I'm looking for… – Hinahanap ko po si… (a person)
I'm looking for… – Naghahanap po ako ng… (a thing)
Can you show me on a map how to get there? – Maaari bang ipakita nyo sa mapa paano po pumunta doon?
Where is…? – Nasaan po ba ang…?
Left – Kaliwa
Please turn left – Kumaliwa po kayo.
Right – Kanan
Please turn right – Kumanan po kayo.
Straight ahead – Diretso
Go straight ahead – Diretso lang po.
In front – Sa harap
Behind – Sa likod
Upstairs/Above – Sa taas
Downstairs/Below – Sa baba
When is…? – Kailan po ang…?
How much is the fare? – Magkano ang pamasahe?
Where are you going? – Saan ka pupunta?
What time is the departure? – Anong oras ang alis?
What time is the arrival? – Anong oras ang dating?
What time is it? – Anong oras na?
Buying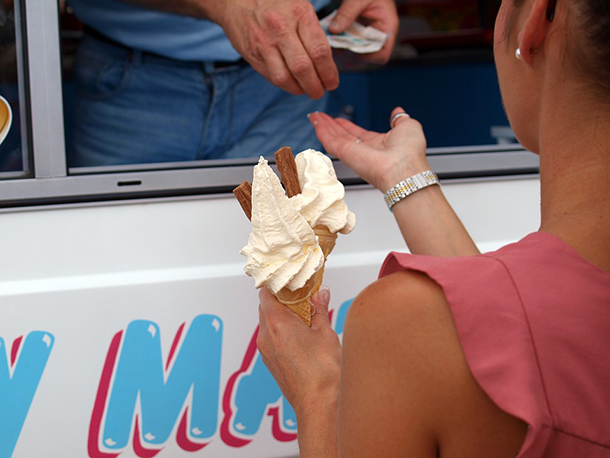 Of course, there will be times when you need to purchase some items. Make sure that you get the right items by learning these Filipino words:
Too expensive – Masyadong mahal. / Ang mahal naman.
May I ask for a bargain? / Please lower the price. – Pahingi naman po ng tawad. / Tawad naman po. / Babaan nyo naman po ang presyo.
Keep the change. – Sa inyo nalang po ang sukli.
You haven't given me enough change. – Kulang po ang sukli.
You've given me too much change. – Sobra po ang sukli.
Do you have this in a different color? – Mayroon ba kayong ibang kulay?(Then specify color in English)
Do you have this in a different size? – May ibang size ba kayo nito? (Then specify size in English)
I would like to buy – Gusto kong bilin
A little – Konti lang
A lot – Madami
All – Lahat
Bigger – Mas malaki
Smaller – Mas maliit
Time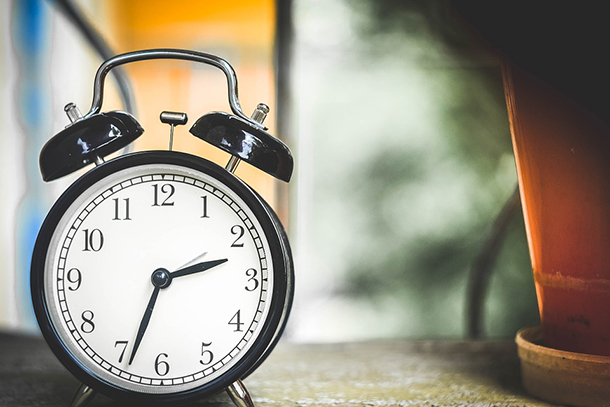 Now here are the Filipino words that will help you tell time.
Day – Araw
Night – Gabi
Dawn or Early Morning – Madaling araw
Morning – Umaga (6:00 a.m. to 11:59 a.m.)
Noon – Tanghali or Mid-day (12:00 a.m.)
Afternoon – Hapon (12:01 p.m. to 5:59 p.m.)
Later – Mamaya
Tomorrow – Bukas
Earlier / A while ago – Kanina
Earlier this morning – Kaninang umaga
Earlier this afternoon – Kaninang hapon
Now – Ngayon
Later this afternoon – Mamayang hapon
Later tonight – Mamayang gabi
Yesterday – Kahapon (can also mean "yesterday afternoon")
Last night – Kagabi
Last week – Noong nakaraang linggo
This week – Ngayong linggo
Next week – Sa susunod na linggo
Last month – Noong nakaraang buwan
This month – Ngayong buwan
Next month – Sa susunod na buwan
Last year – Noong nakaraang taon
This year – Ngayong taon
Next year – Sa susunod na taon
1:00 AM – Ala una ng umaga
1:30 AM – Ala una i medya ng umaga
7:30 AM – Ala siyete i medya ng umaga
2:00 PM – Alas dos ng hapon
12:00 Noon – Alas dose ng tanghali
3:00 PM – Alas tres ng hapon
6:00 PM – Ala sais ng gabi
Numbers and Currency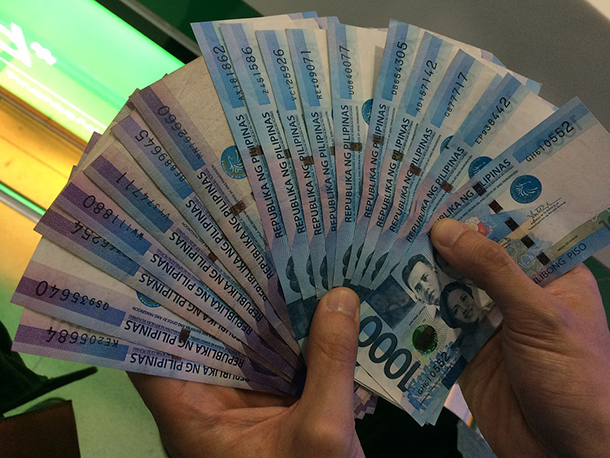 It is also important that you know how to count in Filipino. You will be buying items in the Philippines so learn how to count your money using the local language.
One – Isa – Isang piso
Two – Dalawa – Dalawang piso
Three – Tatlo – Tatlung piso
Four – Apat – Apat na piso
Five – Lima – Limang piso
Six – Anim – Anim na piso
Seven – Pito – Pitung piso
Eight – Walo – Walung piso
Nine – Siyam – Siyam na piso
Ten – Sampo / Diyes – Sampung piso
Twenty – Dalawampo – Dalawampung piso
Thirty – Tatlumpo – Taltlumpung piso
Forty – Apatnapo – Apatnapung piso
Fifty – Limampo – Limampung piso
Sixty – Animnapo – Animnapung piso
Seventy – Pitumpo – Pitumpung piso
Eighty – Walumpo – Walumpung piso
Ninety – Siyamnapu – Siyamnapung piso
One Hundred – Isang Daan – Isang daang piso
Five Hundred – Limang Daan – Limang daang piso
One Thousand – Isang Libo – Isang libung piso
Days of the Week and Months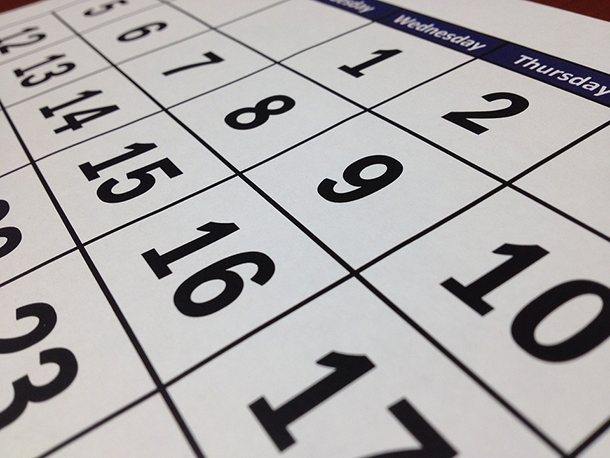 Now let us learn how to say the days of the weeks and the months in Tagalog.
Days of the Week
Monday – Lunes
Tuesday – Martes
Wednesday – Miyerkules
Thursday – Huwebes
Friday – Biyernes
Saturday – Sabado
Sunday – Linggo
Months
January – Enero
February – Pebrero
March – Marso
April – Abril
May – Mayo
June – Hunyo
July – Hulyo
August – Agosto
September – Septiyembre
October – Oktobre
November – Nobiyembre
December – Disyembre
Well, learning Tagalog or Filipino isn't that hard at all! Don't forget to bookmark this guide! You can review it whenever you forgot something while talking to someone in the Philippines.
If you can, practice the Filipino words above before you visit our beautiful country. See to it that you have mastered/ familiarized them in terms of usage and pronunciation.
Don't worry if there are times that you cannot find the right words to say. Filipinos will surely be happy to help you!
Like this post? Pin it!