Have you fallen in love with an island through its photos? A look at Cebu Philippines photos will surely captivate you!
I've been to several islands in the Philippines and I must say that Cebu has some of the best beaches in the country. Not to mention the gorgeous waterfalls and incredible hikes that it offers!
Cebu can be reached via air or by sea. You will be likely taken to Lapu-Lapu City – for those coming in by air or to Cebu City – for those coming in by sea.
Upon arrival to either city, you will notice the bustling vibe. True, the traffic can be bad (though there are days when it's alright) and flooding can be a problem.
If you'd rather avoid it, you may opt to visit Cebu during summer (around March to May) for lesser rain and traffic! 😉
For a brief background, Cebu is an island in the Visayas that takes pride in its growing economy and rich history and culture. It is also one of the country's premier tourists destination that attracts millions of tourists a year.
I've been living in Cebu for several years now, and admittedly I haven't explored every corner of this gorgeous island and the smaller islands that surrounds it.
There are several activities that can be enjoyed here such as island hopping, canyoneering, diving, hiking, swimming, fishing and zip lining, to name a few. Hence the decision to explore my own backyard through DIY tours in the city and road trips.
There are several places I've wanted to visit again, too. It's always great to witness the changes of a place through the years. However, it may take a while so we're taking it a step at a time.
Oh, and of course, the food scene is also something that you should definitely check out! Yummy siomai, ngohiong, crispy and juicy lechon are some of the local delicacies and cuisines that are a must-try.
Cebu City alone has numerous significant landmarks that you'll love. Aside from the rich culture, there are several shopping options that you choose from, eateries that you can try and equally unique tourist spots.
If you'd rather see corals, take a trek and do more physical activities, head further south or further north for a wider option. There are plenty of places you can choose from, so be sure to spend a couple of days here.
If you haven't been to Cebu, let me convince you to visit the province through my personal compilation of amazing Cebu Philippines Photos: Island Travel Through The Lens!
First stop in our Cebu, Philippines' Photos is of course…
Cebu City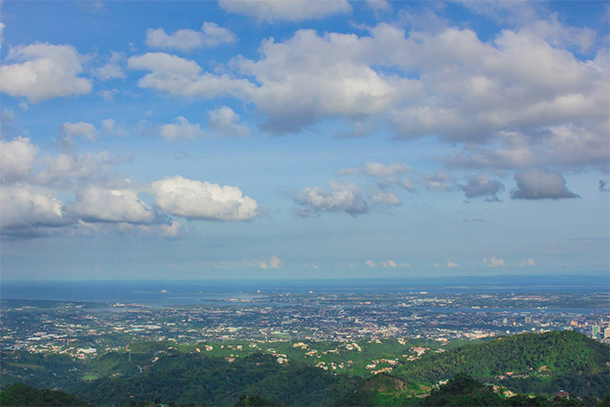 Overlooking views of Cebu City from Mountain View Park in Busay.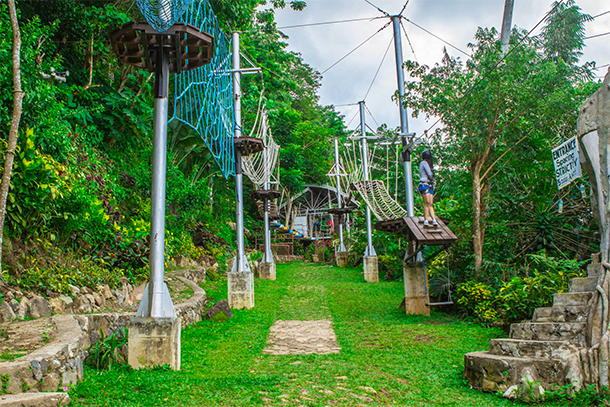 Rope Course at the same park. Don't underestimate this, I had sore legs and arms after completing the entire rope course. LOL. Or maybe I just lack practice? hahaha.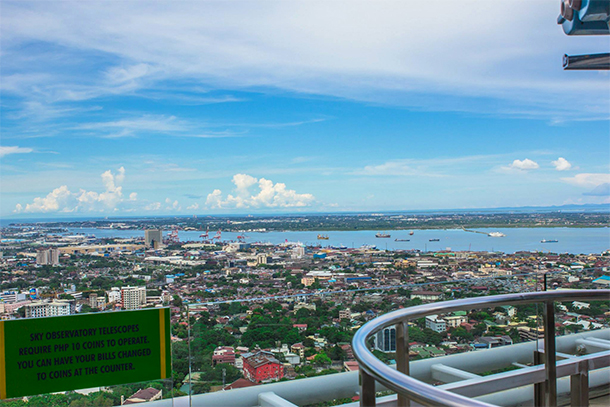 Views from the Crown Regency Hotel in Cebu City. We tried the Edge Coaster here. It's one of the activities guests can try on the hotel's Sky Experience Adventure. If you're not afraid of heights, this is perfect for you!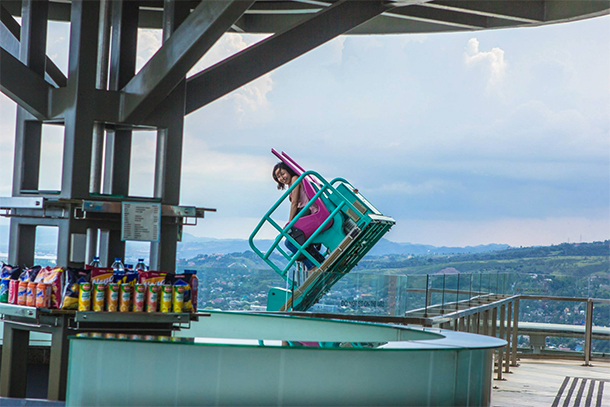 See? This is one capture we had of my friends trying out the ride. LOL. You have the controls to further tip the coaster. My husband tried it when it was our turn and I was fairly amused. If you read my post on how traveling changed me, then you'll know that I'm fairly afraid of heights and been conquering it slowly. LOL.
For more Cebu City Photos, check out this post here.
Lapu-Lapu City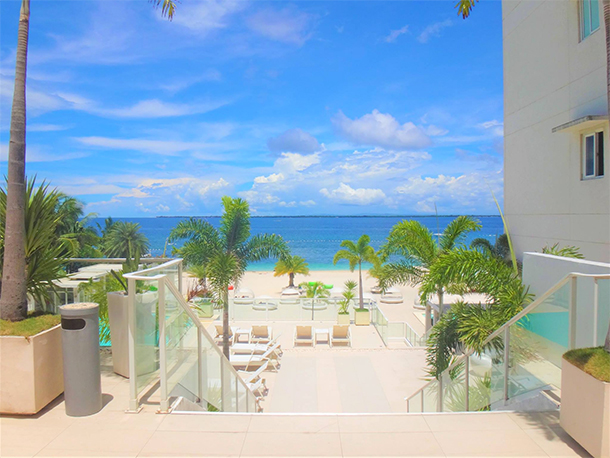 Lapu-Lapu City's beach resorts are something that you should definitely check out.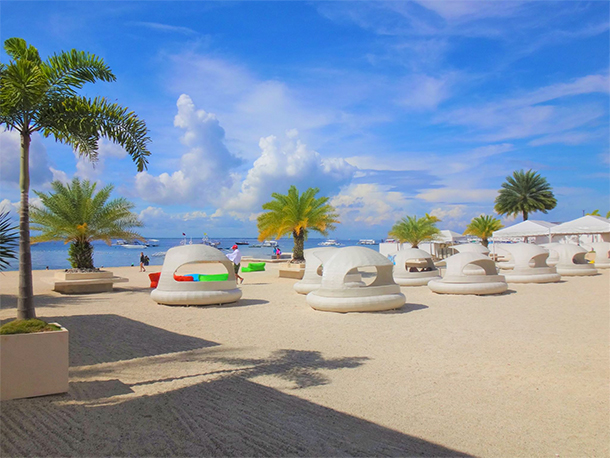 IG-worthy landscape of the Be Resort in Lapu-Lapu City.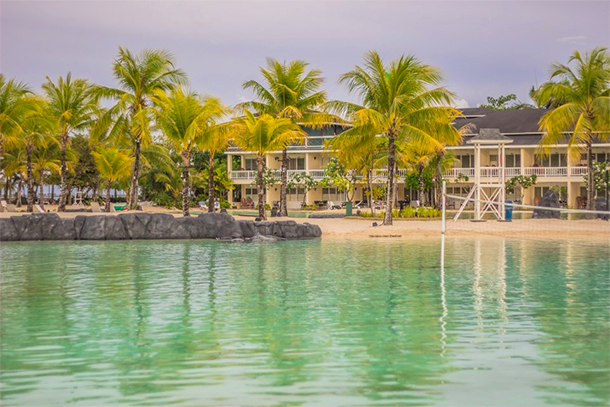 Plantation Bay's man-made lagoon. Definitely on top of my most favorite places to swim! 😉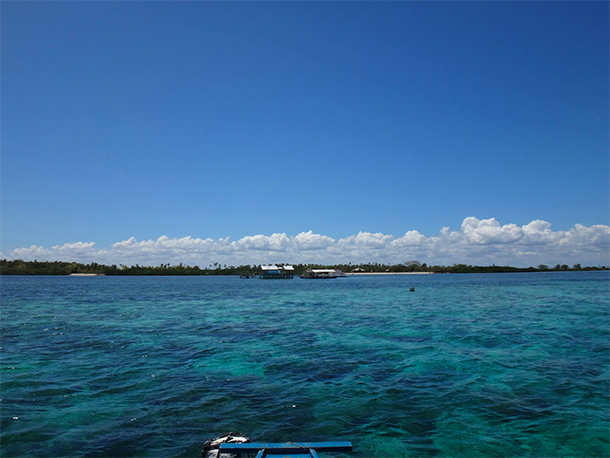 Views during our Island Hopping in Mactan, Cebu. We especially enjoyed fish feeding at the Olango Sanctuary and swimming in the crystal clear waters surrounding Mactan.
South of Cebu
Moalboal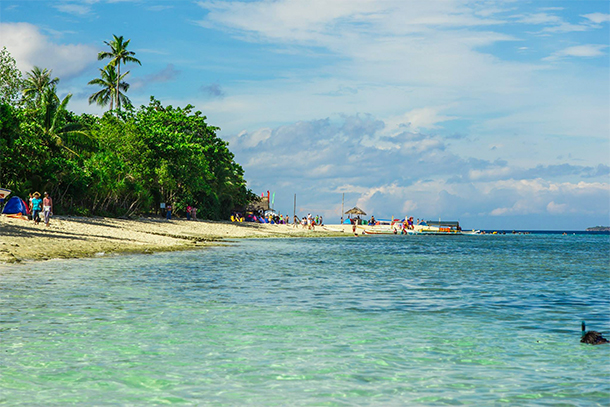 Another must-visit and one of Cebu, Philippines' photo favorite of ours is Moalboal.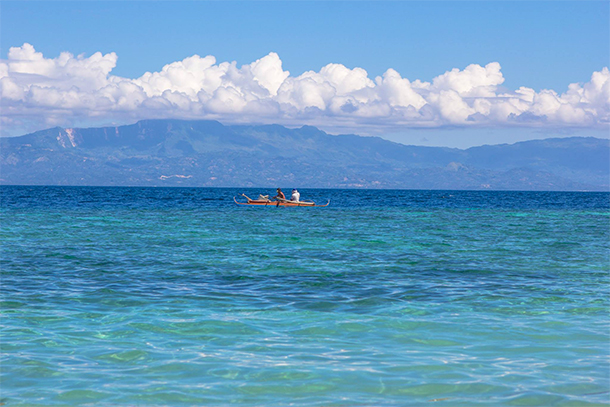 Like us, I'm sure you'll spend hours snorkeling and spotting unqiue fishes, or maybe finding Dory and Nemo too! 😉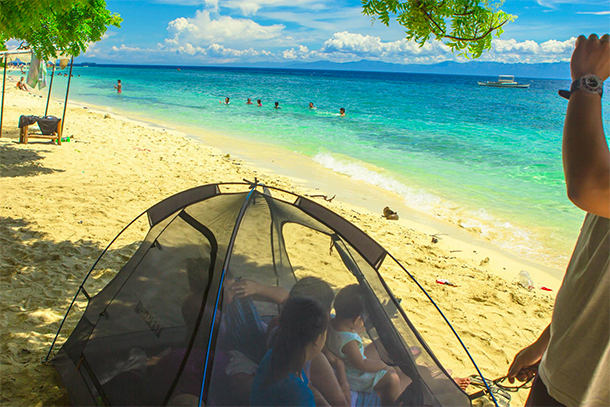 The corals and the beach is definitely something that you should see! I've previously posted an article on the fun things to do in Moalboal, Cebu that maybe you'd love to check out!
Badian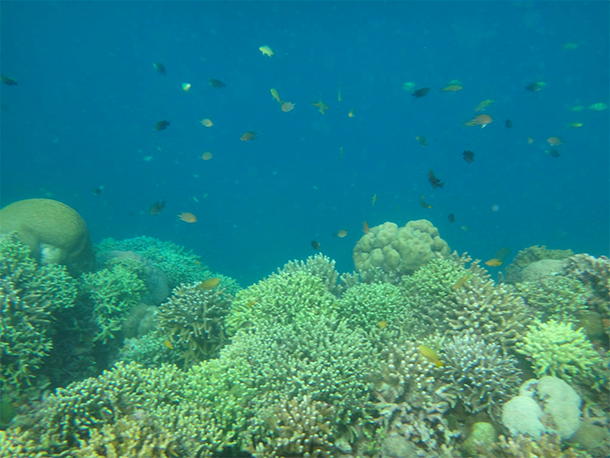 Like Moalboal, Badian is also a great place to snorkel with its abundant marine life.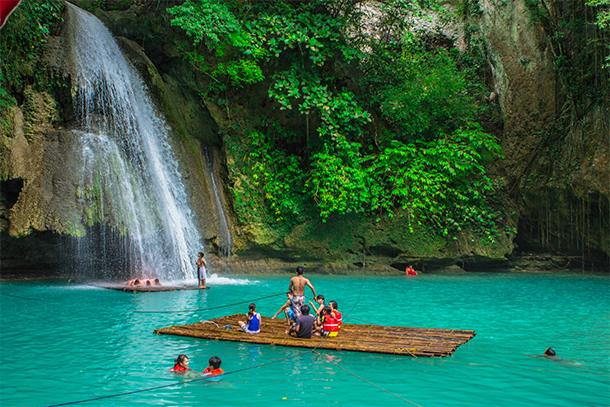 It is also home to Kawasan Falls, one of Cebu's famous waterfall. Kawasan is also included as one of the stops in the Canyoneering activity.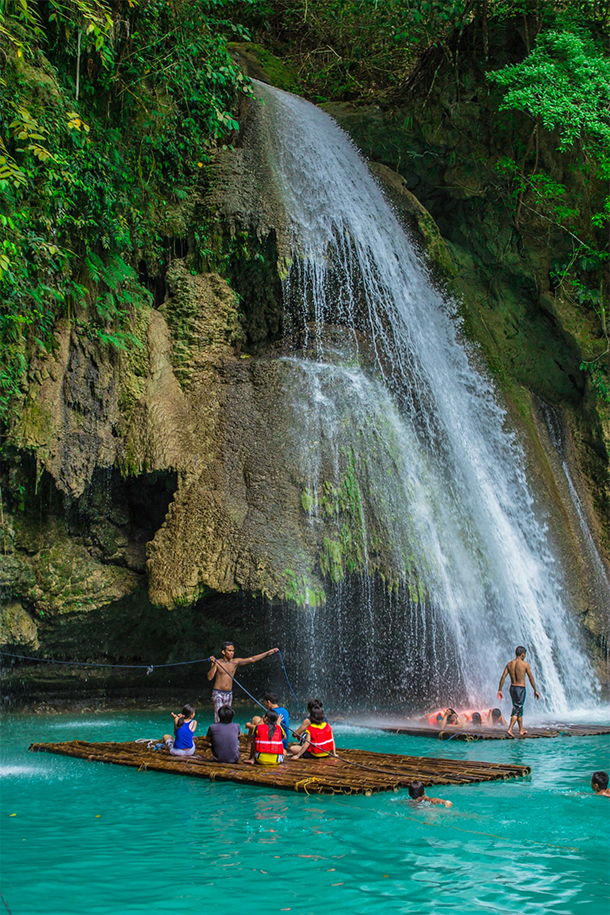 Approaching the 1st waterfall on a bamboo raft. You can take a waterfall massage here.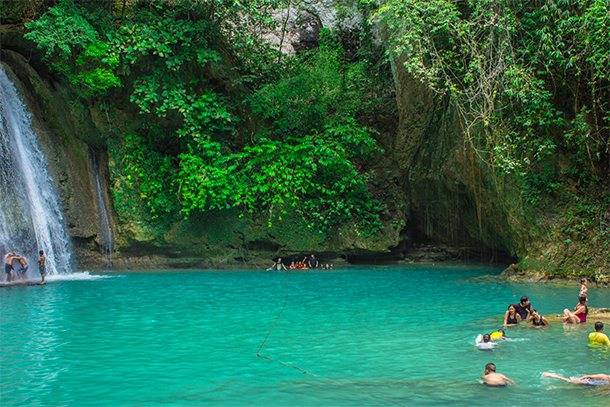 Or maybe just take a swim in the water. It's deep so you'll be advised to wear life-vests.
Osmeña Peak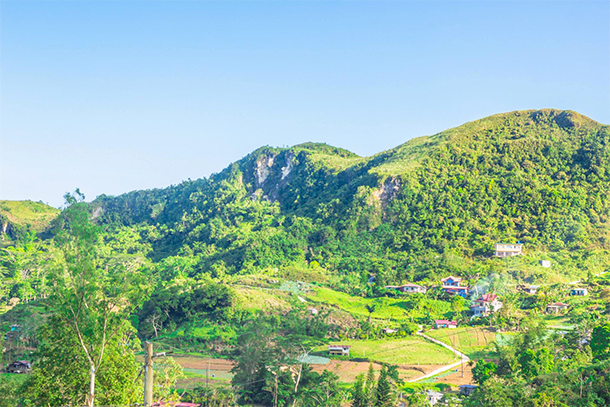 Another breathtaking Cebu Philippines' Photo subject is the Osmeña Peak in Dalaguete, south of Cebu. This is one of the views we saw as we started to ascend the summit.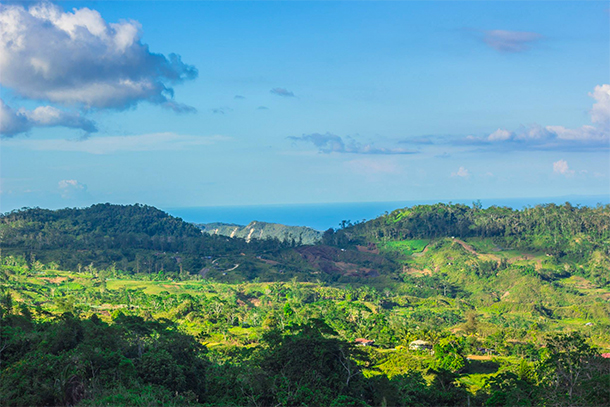 Here's another one!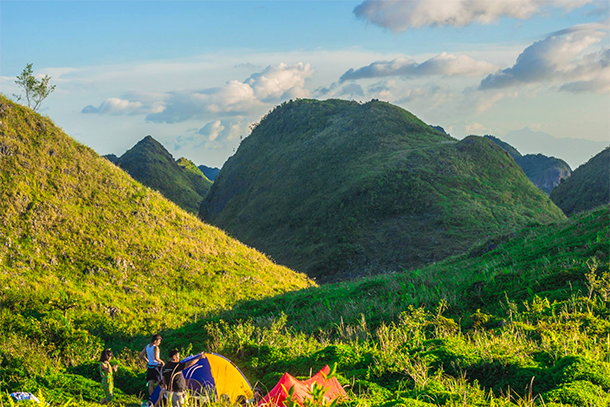 View from the campsite. Hikers may pitch their tent on the grassy slope.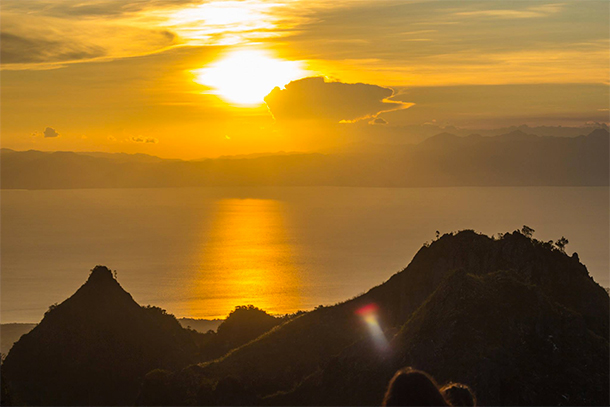 The sunset at Osmeña Peak. Such a picturesque moment, wouldn't you agree?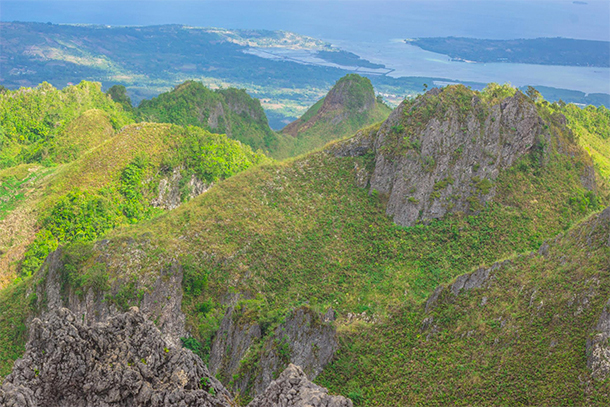 View from the peak's highest point. You can't leave without taking a picture from here. 😉
North of Cebu
Bantayan Island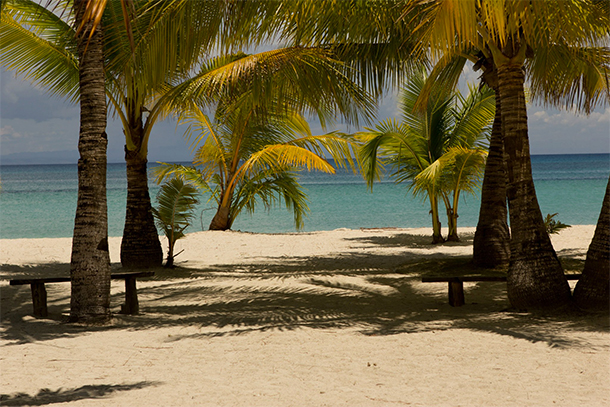 Take a ferry from Daan Bantayan and you will discover another amazing Cebu gem: the Bantayan Island.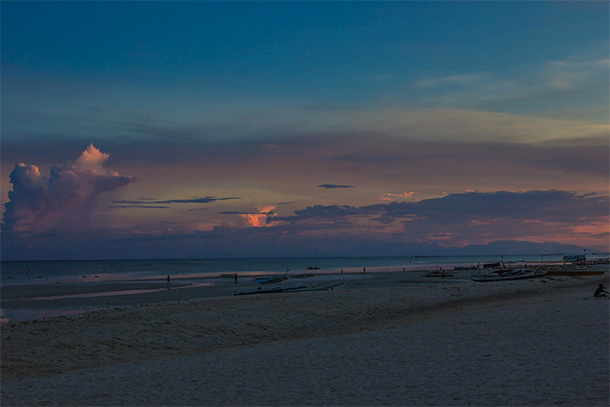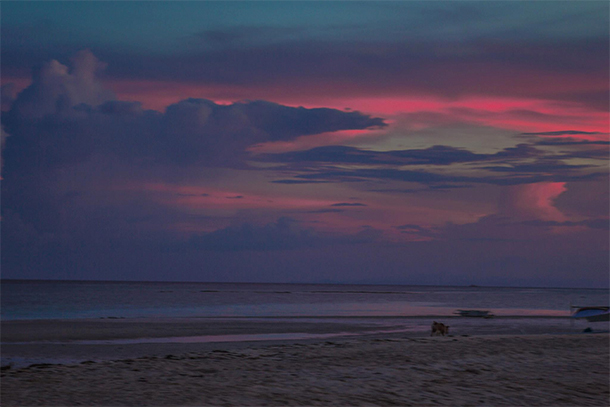 One of the sunsets we saw in Bantayan Island. Such gorgeous colors, huh?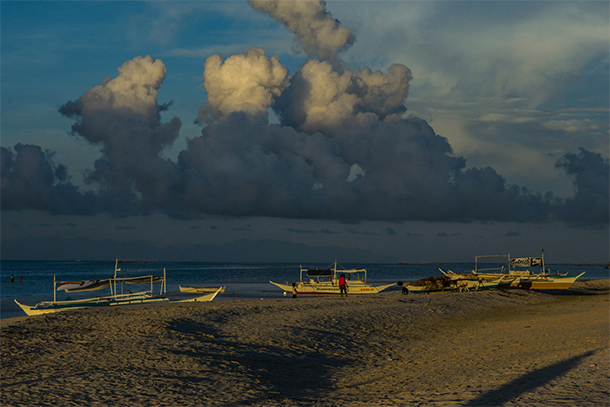 The small boats as they are prepared for the day.
Camotes Island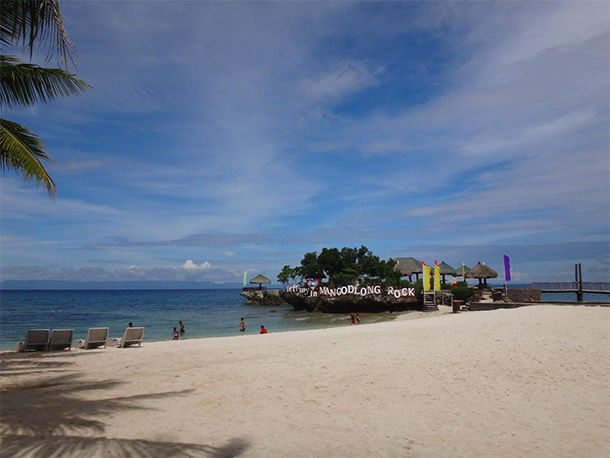 Camotes Island is slowly gaining popularity with its amazing beaches! It can also be reached via fast craft or slow boat either from Cebu City or Danao respectively. This is a photo of one of the island's resorts: the Mangodlong Rock.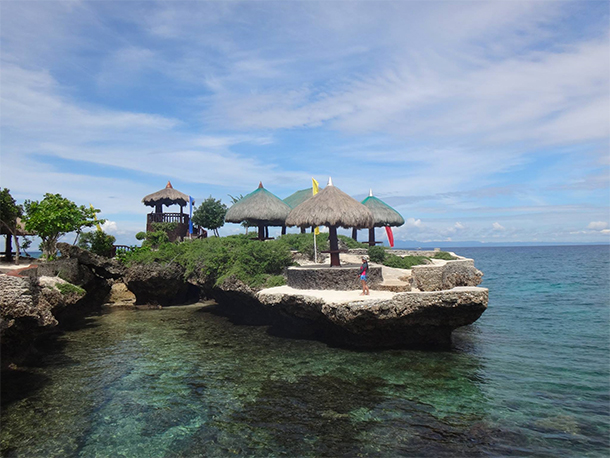 Some of the cottages at the resort. There are spots here where you can dive into the water!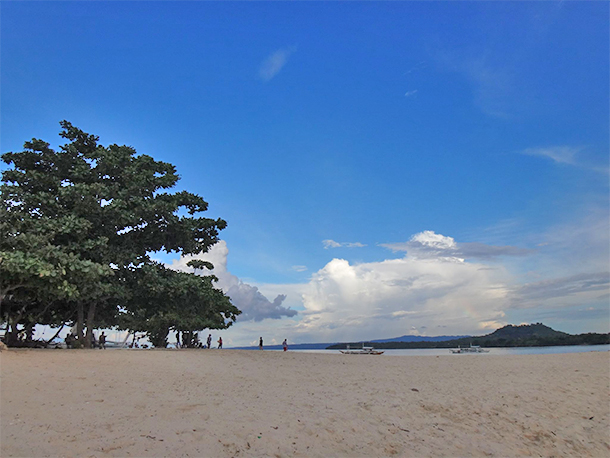 At Tulang Diot. A smaller island in Camotes with white sand beaches and clear waters. We hired a small motorized banca to reach this. It only took us around 5-10 minutes.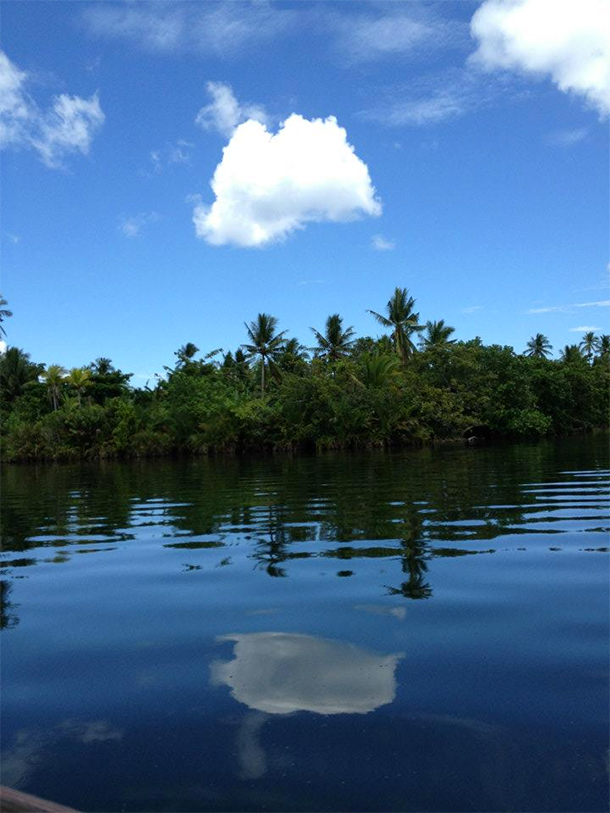 The water at Lake Danao. There are several water-activities that you can do here including Kayaking and Crocodile Ride. (Don't worry it's not an actual crocodile. Just a small boat shaped like one! 😉 )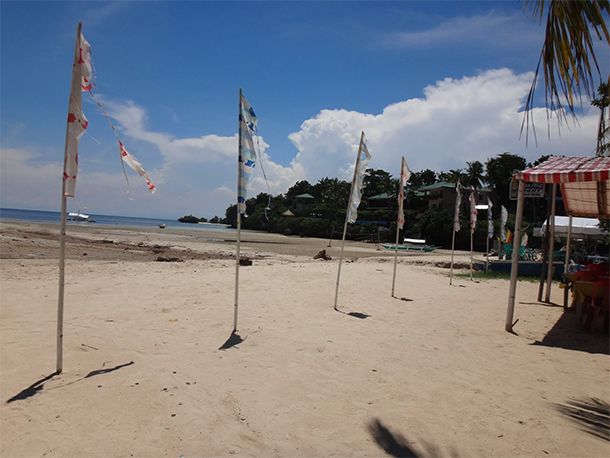 Santiago Bay's famous long stretch of white sand. On peak seasons, expect plenty of tourists here.
So, there you have it. Some of the amazing spots that you can see in Cebu.
True, there are still a lot of sites that even I need to see. Nevertheless, we'll take it slow and steady.
Already persuaded and looking for a place to stay? Check this list of popular hotels and affordable hotels in the city too!
Like This Post? Pin It!