Hidden away in the beautiful island of Mactan Cebu, the Plantation Bay Resort is a paradise set in a clean and elegant colonial-plantation architecture. The resort has over 11 hectares of secluded grounds perfect for a relaxing vacation.
For about 20 years of operation, the resort has been providing superior resort experience, from its accommodations, facilities and services.
Offering the perfect getaway for the family and friends, Plantation Bay Resort has various activities and facilities made available that allows everyone to have fun and enjoy their day.
The lagoon for one is truly amazing with its calm and clear waters that would invite you to jump in the moment you see it. Another plus point about the resort is its community-like set up that would make you feel right at home.
The personnel at the resort are pretty polite and helpful, as well. Certainly a plus to make your visit more enjoyable.
Though the price is quite high compared to other resorts in the vicinity, I guess the facilities and amenities that Plantation Bay Resort provides, would make it worth it.
Our next post, Relaxing Weekend at the Plantation Bay Resort in Cebu, Philippines, is a short overview of the resort and its facilities. Browse through the article and who knows, we might see you there on one of our visits!!!
Activities
Plantation Bay has several activities made available for all of its guests. Whether you love the outdoors or the indoors, there is always everything for everyone.
Among its most noted activities are the Aqua Rides (including Banana Boat, motorboats, outrigger, inter-island cruises, jet skis, water-skiing and para sailing), archery, wall-climbing, golf pitch-and-putt, tennis, beach volleyball and bikes that you can use to tour the entire plantation.
Dining
The resort has several restaurants in the area where guests can take their pick as to where to dine. These are spread out across the plantation, offering different views and cuisine (a map is provided to you, so you don't have to worry about getting lost).
Several themed dinner buffets are available including 'Rockin' USA', 'Sahara Nights' and 'Filipino Fiesta'.
Facilities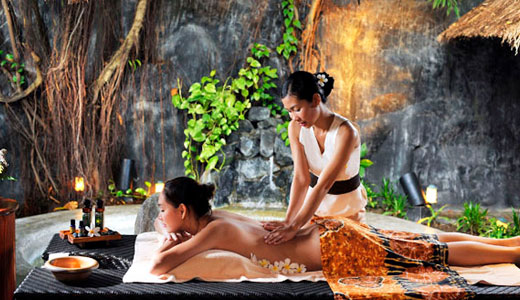 Plantation Bay Resort has a wide variety of facilities that everyone can use and enjoy. This includes a Gym and Game Room (games include billiard tables, air-hockey, foosball, table games, and computer games), and its amazing pools (freshwater pools and saltwater lagoon) and slides. Not to mention the serene spa facility.
Rooms
Accommodation at the resort is as relaxing and as comfy as you want. Complimentary amenities includes one liter of mineral water (replenished daily), a basket of Philippine delicacies, coffee and tea-making facilities and broadband internet access.
Types of accommodations range from a Water's Edge Room, Lagoon Side Room, Lagoon View Room and Poolside Room.
Get up close and revel on the sights and sound that is purely Cebuano! Popular hotels in Cebu, Sinulog Festival and Cebu Photos.
Like This Post? Pin It!