Hidden away in the beautiful island of Mactan Cebu, the Plantation Bay Resort is a paradise set in a clean and elegant colonial-plantation architecture. The resort has over 11 hectares of secluded grounds perfect for a relaxing vacation.
For about 20 years of operation, the resort has been providing superior resort experience, from its accommodations, facilities, and services.
Offering the perfect getaway for the family and friends, Plantation Bay Resort has various activities and facilities made available that allows everyone to have fun and enjoy their day.
The lagoon for one is truly amazing with its calm and clear waters that would invite you to jump at the moment you see it. Another plus point about the resort is its community-like set up that would make you feel right at home.
The personnel at the resort are pretty polite and helpful, as well. Certainly a plus to make your visit more enjoyable.
Though the price is quite high compared to other resorts in the vicinity, I guess the facilities and amenities that Plantation Bay Resort provides, would make it worth it.
Our next post, Relaxing Weekend at the Plantation Bay Resort in Cebu, Philippines, is a short overview of the resort and its facilities. Browse through the article and who knows, we might see you there on one of our visits!!!
How to Book a Room at the Plantation Bay Resort
Booking a room is quite easy. You can either book directly through the hotel via call or website or through friendly hotel booking sites like we do.
How to Get to the Resort
The resort is a bit out of the way if you are coming from the city. You can arrange round trip airport schedules, however, if you wish too.
If you'd like to rent a car or bringing your own vehicle, you can follow below route to take you:
Checking In
Checking in at the resort is easy. On the several times we have visited, there has been no problem so far. We just gave our reservation number or the name of the person who has reserved the room.
After check-in, a shuttle is waiting for us to take us to our assigned room. The resort is spacious like Crimson Resort. It's like being in a village of some sort where the rooms are strategically spaced out in the entire property.
Room Rates at the Plantation Bay Resort and Spa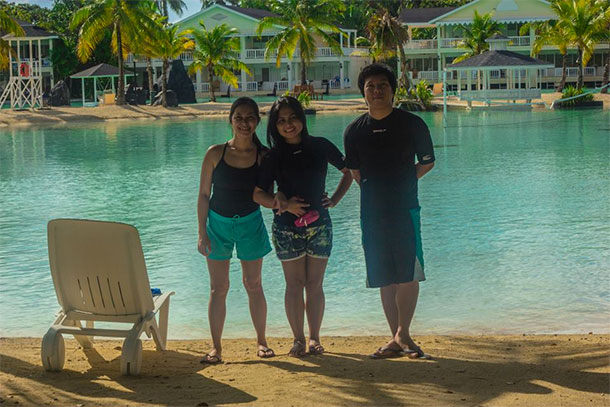 Room rates vary, depending on the room booked. Rates start at 9,000 Php to 52,000 Php. We have tried the Lagoon View Room and the Poolside Room before.
Both rooms are spacious, but I liked the Lagoon View Room best. Some of the rate inclusion are welcome drinks, in-room amenities, Wi-Fi and use f some facilities including fitness center, game room, archery range, and wall climbing facility.
Rooms
Accommodation at the resort is as relaxing and as comfy as you want. Complimentary amenities include one liter of mineral water (replenished daily), a basket of Philippine delicacies, coffee and tea-making facilities and broadband internet access.
Types of accommodations range from a Water's Edge Room, Lagoon Side Room, Lagoon View Room, and Poolside Room.
Resort Amenities
To enjoy your stay, there are several on-site amenities that guests can enjoy, including those listed below:
Dining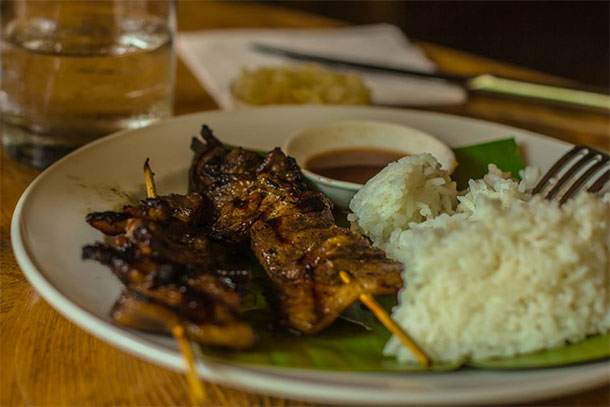 The resort has several restaurants in the area where guests can take their pick as to where to dine. These are spread out across the plantation, offering different views and cuisine (a map is provided to you, so you don't have to worry about getting lost).
Several themed dinner buffets are available including 'Rockin' USA', 'Sahara Nights' and 'Filipino Fiesta'.
Facilities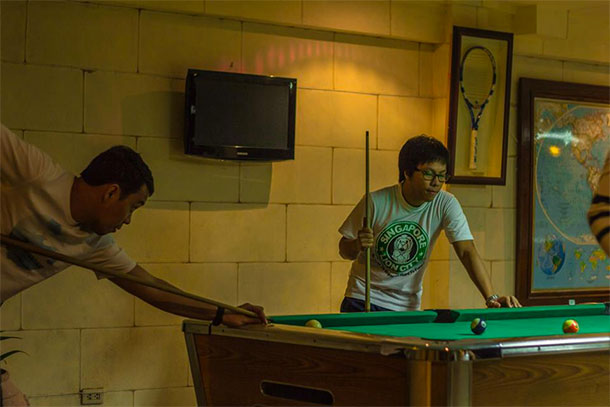 Plantation Bay Resort has a wide variety of facilities that everyone can use and enjoy. This includes a Gym and Game Room (games include billiard tables, air hockey, foosball, table games, and computer games), and its amazing pools (freshwater pools and saltwater lagoon) and slides. Not to mention the serene spa facility.
Activities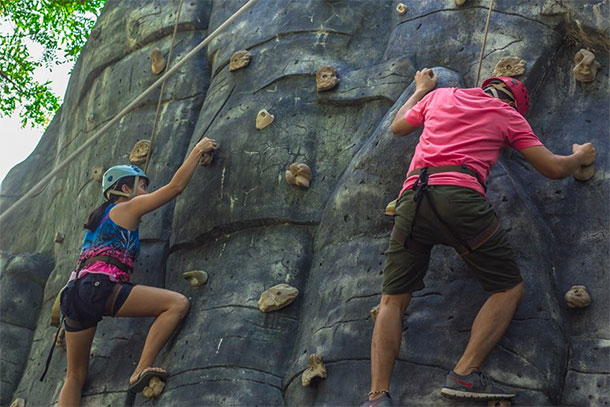 Plantation Bay has several activities made available for all of its guests. Whether you love the outdoors or indoors, there is always everything for everyone.
Among its most noted activities are the Aqua Rides (including Banana Boat, motorboats, outrigger, inter-island cruises, jet skis, water-skiing, and parasailing), archery, wall-climbing, golf pitch-and-putt, tennis, beach volleyball and bikes that you can use to tour the entire plantation.
Check-Out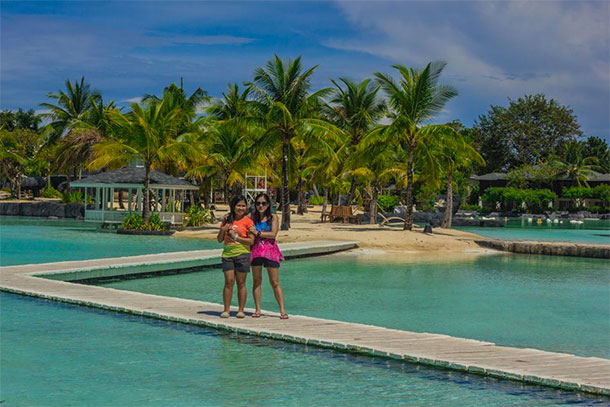 Check out at the resort is as efficient as the checking in. If your room is far from the reception, you can request for a shuttle cab to take you too.
Plantation Bay Resort and Spa Review: Over-All Verdict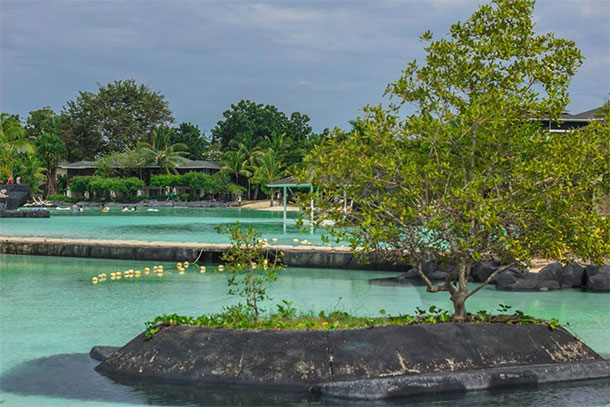 A stay at the Plantation Bay Resort and Spa is highly recommended, especially for those who love a relaxing and pampered weekend or vacation!
We especially adore their lagoon and the spacious resort.
Visiting Cebu?
Get up close and revel in the sights and sound that is purely Cebuano! Here are some of our recommended places that you should visit too!
Simala Shrine in Sibonga, Cebu
Mactan Island Hopping
Cebu DIY Day Trip
Cebu Photos.
Like This Post? Pin It!