Located in Cebu's historic resort island, the Crimson Resort and Spa Mactan is a luxury getaway that is best not only for couples but also for families with little kids.
Part of becoming a parent is finding the most enjoyable experience that your kid will enjoy the most. That is why these days we mostly find ourselves spending 2-3 days at a resort close to home instead of booking flights and exploring places.
And this particular staycation was no different.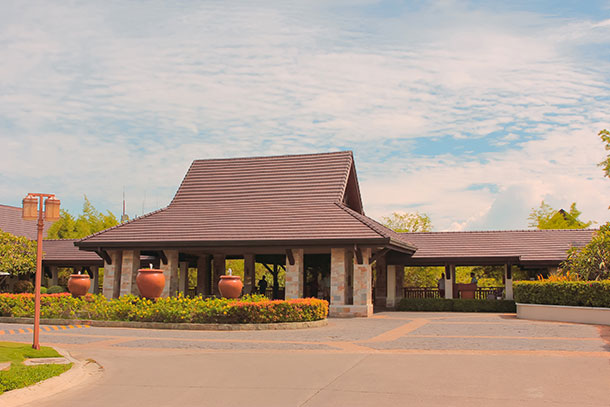 We have been to Crimson thrice before and this time was a little bit special because we will be bringing our daughter along for the first time. She loves swimming and likes playing just as much as any toddler. So we knew she will love the resort's amenities like my nephew did when we visited before.
Admittedly, staying at the resort was not our choice. We were already planning a quick getaway on a nearby island in Cebu.
My husband, however, decided to change plans because of the weather. Novembers are usually kind of rainy here in the Philippines, so the chances of getting stranded are possible so we opted not to risk it.
And so we made plans to book a room at the resort.
How to Book a Room at the Crimson Resort and Spa Mactan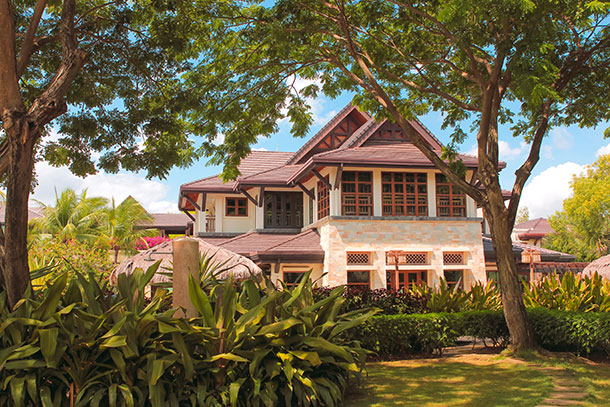 Like most resorts, you can always book a room via the resort's website or their customer service.
I, personally, love booking ours online so that I can see the room options and the inclusions. Besides, I love how easy it is to book online without the hassle of going to the bank to pay for the reservation.
After confirming all my details, I immediately received my booking confirmation and voila, I have already booked a room!
How to Get to the Resort
The resort is located at the Seascapes Resort Town in Soong, Mactan, Cebu. It is situated in an exclusive subdivision so public vehicles don't usually pass by it.
The best and hassle-free option is to take a taxi or hire a grab car to take you from anywhere in Cebu City. Or you can also arrange airport transfers from the resort to pick you up and drop you off at any specific pre-determined locations.
We drove going to the resort and just followed this route:
Checking In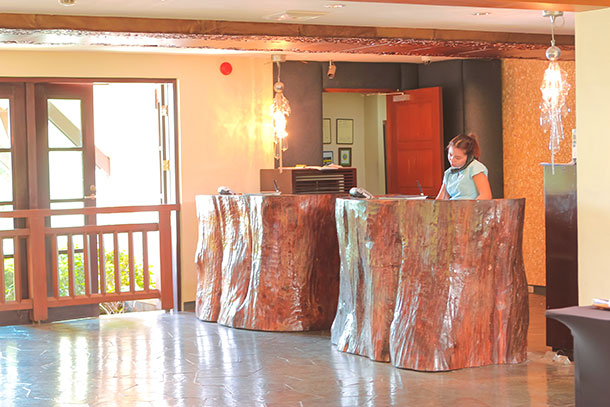 Once we have parked the vehicle, we decided to bring all our stuff to the reception to avoid going back to the car to pick up everything.
At the lobby, our luggage and other bigger items were stored in the luggage area and we were given a claim tag. I then went to the reception area, which was just a few meters from the lobby.
There weren't that many people checking in at the time, but most of the counters were already occupied. So I had to wait for a few minutes before another staff who wasn't manning the counters approached me and asked for a valid ID.
Like at Solea Resort, they have a 3,000 Php/ day deposit policy. This is for future purchases in the resort for stuff like food and availing of facilities that are not included in the overall fee.
You have the option not to pay it, however, and just pay cash for other purchases during your stay. I opted to do that.
A few minutes later, I was asked to fill out a document for our names as well as our birthdays. She then pointed me to the couches at the reception area so that I can wait there more comfortably.
After a few finalizations and her giving us our key cards and a map of the resort, we were then directed back to the lobby to get out things and for the staff there to take us to our room.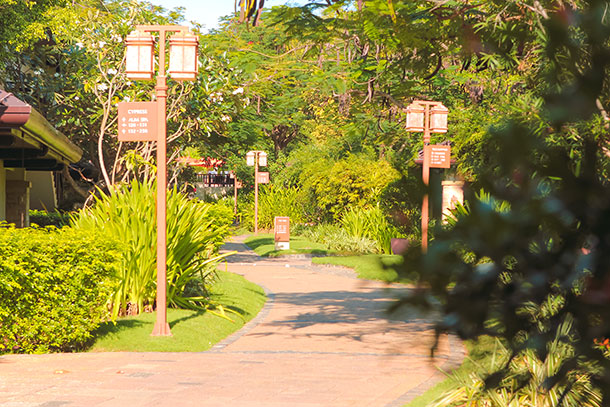 Crimson Resort and Spa Mactan is laid out like a small village with rooms spread throughout, just like the Plantation Bay Resort and Spa. So we had to take the service vehicle to bring us to the room.
Aside from waiting in line, the trip was flawless and the staff who assisted us was very friendly.
Room Rates at the Resort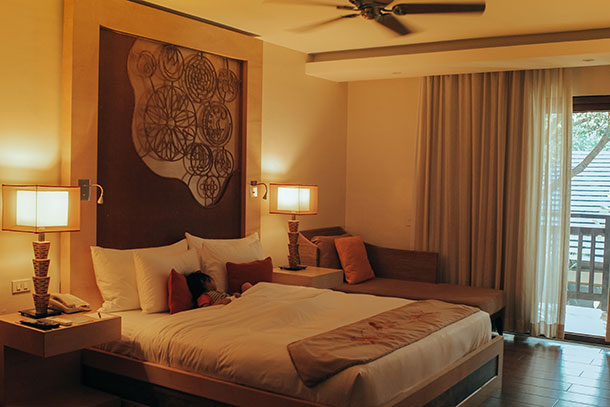 Like any other luxury resort, the room rates at the Crimson Resort and Spa Mactan differ depending on the room type.
We booked a Deluxe Room for 2 nights at 11,000++ Php per night. This already included tax and other fees.
It was a bit expensive, to be honest, but it is a luxury resort and we did get an amazing deal considering that the room we booked had a good location. Plus the facilities and amenities are already included so we got to enjoy everything that the resort offers.
The room we recently booked was just near the beach and near the infinity pool. So it was easy walking from our room to all of those amenities.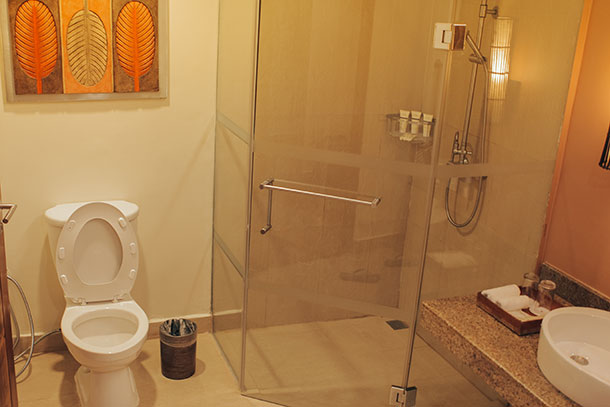 The room also had a mini-fridge, where the food and beverage were complimentary, plus a bathtub – which my daughter enjoyed.
Room rates for most accommodations at the resort start at 10,000 Php (tax not yet included) for Deluxe Rooms and 65,000++ for bigger and more spacious rooms like their Ocean Front Private Pool Villa.
We have booked the Private Pool Villa, long before we had a baby, and the room's amenities are well worth the price.
Resort Amenities
There are lots of fun activities that you can do with your kids when you stay at the Crimson Resort and Spa Mactan. Below are some of the amenities that we have enjoyed with our little girl.
Restaurants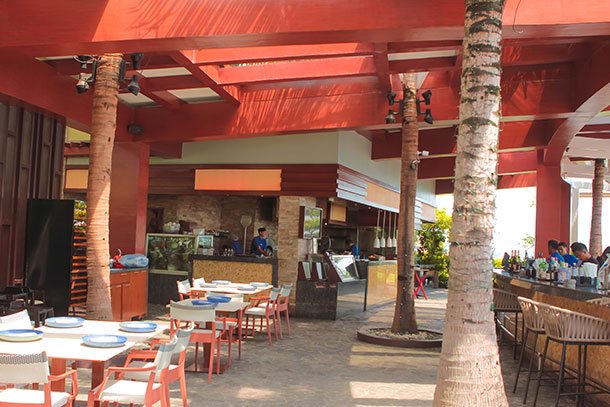 Crimson Resort and Spa Mactan have a total of 4 restaurants to choose from, each with a different theme. Prices can be high, as expected, but they do serve delicious options.
Because we had a little kid with us, we opted to eat at the Saffron Cafe for every meal. It was tempting to try the Azure Beach Club but we didn't want to risk it because it was mostly outdoors and the weather was unpredictable at that time.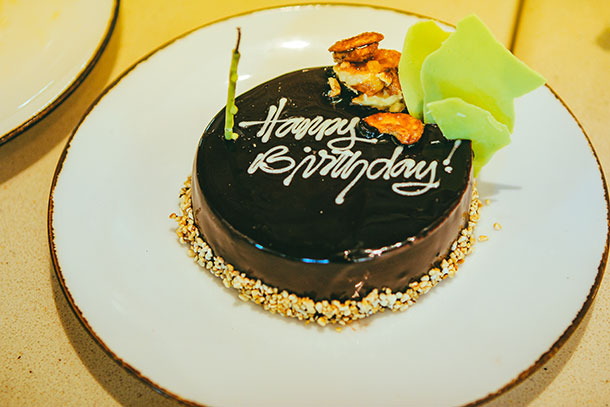 I also appreciated their effort to make my husband's birthday extra special by giving us a small but delicious chocolate cake. They even sang a happy birthday song when they presented the cake to us during breakfast. 🙂
Their breakfast buffet had several delicious options too and we liked their staff's customer service. They also offer generous servings for their food choices on the menu for lunch and dinner.
Beach and Swimming Pools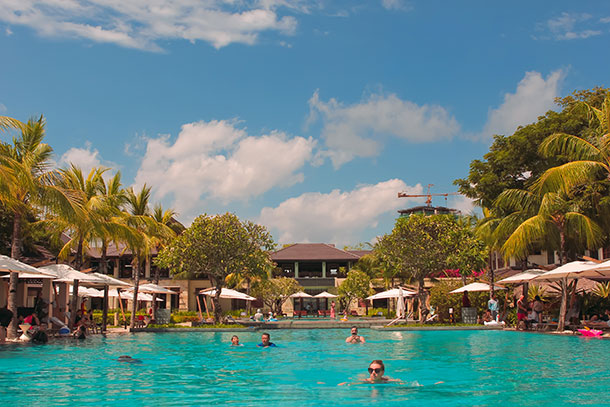 Crimson Resort and Spa Mactan have 2 swimming pools and a beach for people who want to take a dip.
Their infinity pool offers awesome views of the beautifully landscaped resort and is just near the beach.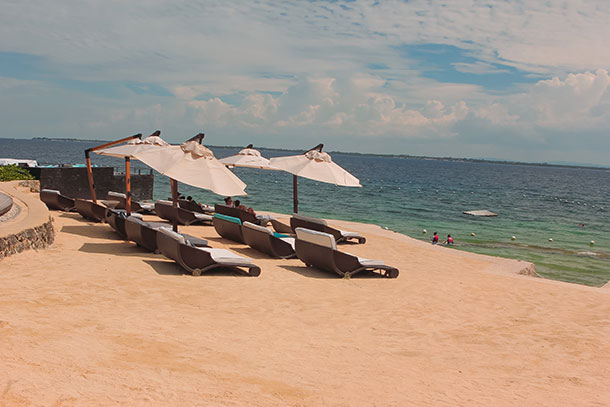 The resort's beach is also well maintained with a spacious area for beach volleyball. We spent an afternoon enjoying the sun and the sand with my little girl making shapes.
They also have another pool at the Crimzone area that has both a lap pool and a kiddie pool.
Water Sports and Activities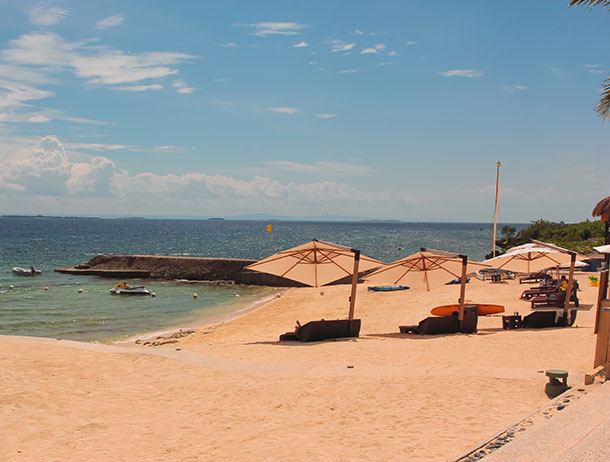 Crimson Resort and Spa Mactan have several beach activities to choose from. This includes a banana boat ride, dive excursions, jet-ski ride, kayaking, island hopping around Mactan, snorkeling, sunset cruise and many more.
Some of the activities need pre-booking to avail, while others depending on the availability of the equipment.
As usual, we opted not to avail of any of the activities. My daughter spent hours in the pool and their play area. So it is safe to say that she was very much pre-occupied during our stay.
Crimzone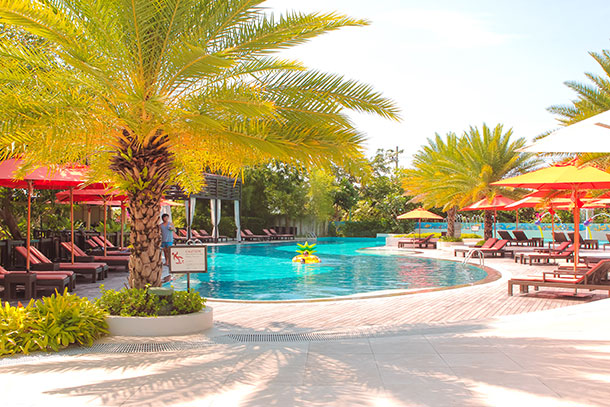 Another fun and one of the newest addition to the resort is their Crimzone area. It is not that new because it's been there for, I think, 2 years already.
Just like my nephew when we visited last, my daughter also enjoyed their kiddie pool and the play area.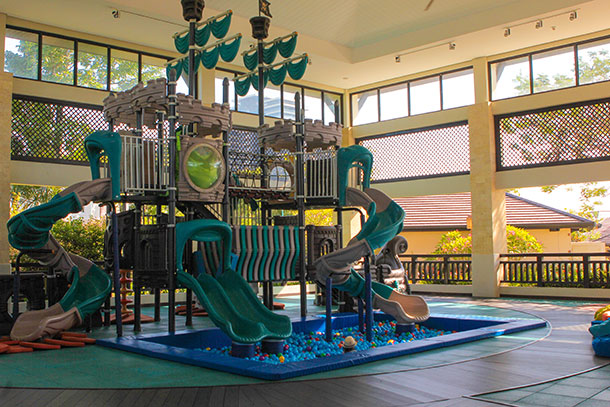 Aside from the ship-themed play area, they also have a game room, several board games (we loved playing Jenga!) and lots of storybooks among others.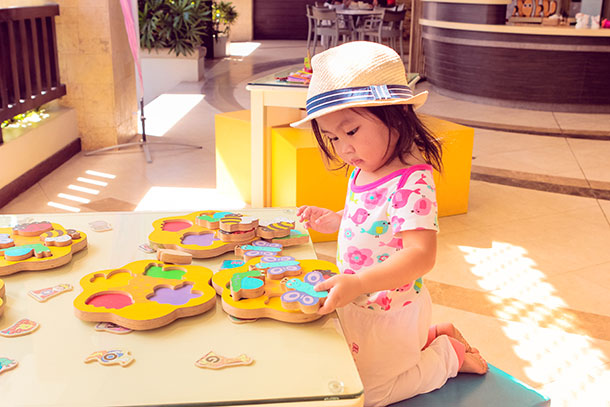 We were supposed to have a morning swim at the kiddie pool but my daughter was so distracted with the resort's playroom that we spent the entire morning, after breakfast, playing with her.
They also have a Crimzone pool bar for those kids, like ours, who'd love to grab a bite while swimming.
Aum Spa
If you are looking for some relaxation and pampering, the Crimson Resort and Spa Mactan's Aum Spa is a great option for you.
It is open from 9 AM to 11 PM daily.
Fitness Center
The resort also has a fitness center for those who want to hit the gym for a couple of hours.
It is open from 6 AM to 9 PM and just near the infinity pool, so you wouldn't miss it.
Check Out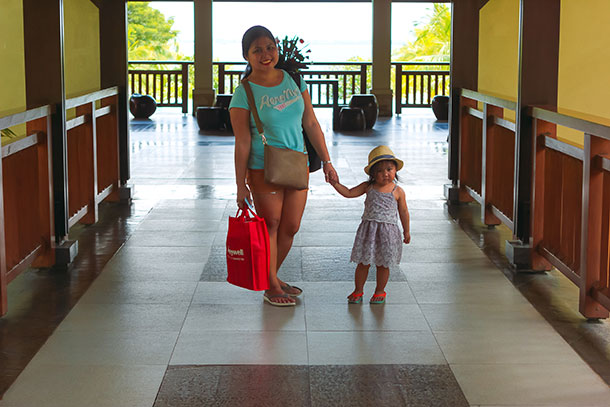 Check-out standard time is at 11 AM. So hours before that I was already preparing our stuff.
We called the front desk for assistance in getting our stuff from the room to the reception area. We waited for a few minutes before it was our turn to get on the service vehicle.
At the entrance hall where we dropped off, we decided to first arrange some of our things at the car before going to the reception for check-out.
At the Front Desk, I was immediately entertained. There was no queue and check-out went smoothly.
Resort Overview: Over-all Verdict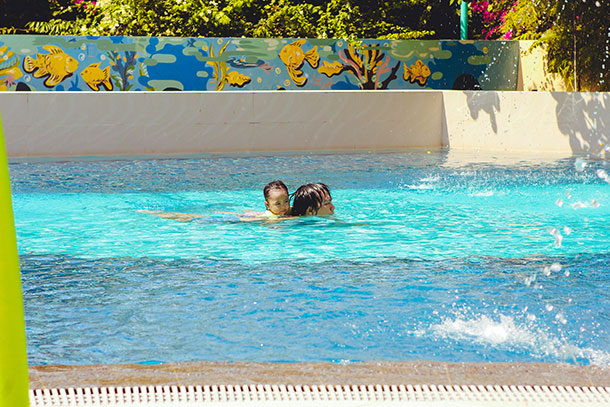 We enjoyed our stay at the Crimson Resort and Spa Mactan and would be coming back.
Their customer service is great and the resort is well-maintained with great facilities that kids will love.
Like This Post? Pin It!