Do you ever wish to know all the practical tips for flying with kids especially on your first flight?
You may remember a time when you used to travel on your own or with friends. The process must have been a breeze.
You know your routine like the back of your hand. If you run into issues you have no control over, you can easily go and get out of the situation.
It's a little different now, though. A child or two being thrown into the mix can get messy.
It is always a different kind of fun when you travel with your family, especially with kids. However, a bored and hyperactive toddler or a baby throwing a tantrum can turn the trip into a blizzard of disaster.
You might end up worrying about the child throwing a tantrum the entire flight. You'll find yourself fazed and embarrassed when other passengers turn their heads, sighing and tutting, as your kid screams.
It can be exhausting and frustrating. But it could also be fun, sharing the joy of traveling with your kid.
Here are some practical tips for flying with kids to get you and your family through the trials of your flight:
1. Plan and schedule your flight.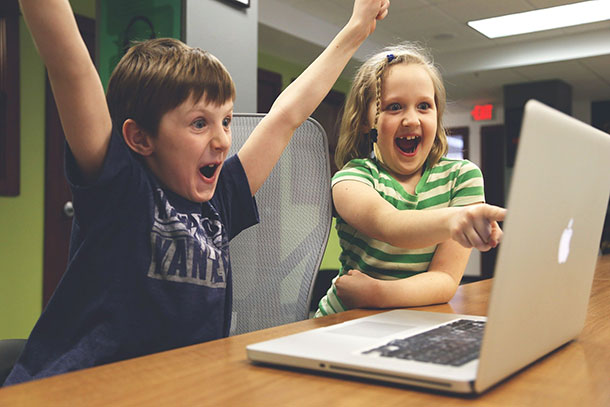 Barring last minute or spontaneous trips, you – the parent – should plan way ahead of time!
This planning includes booking and scheduling your flight. Different airlines have each of their own rules, charges, and regulations for booking flights with infants and toddlers. You must check through this before deciding on the airline to book your tickets from.
You will want your entire family seated together. If you have multiple kids, then, you'll most especially want all of you seated together. And if you can choose an airline that lets you pick your seats, then good!
Consider as well the toilet trips you'll have to take with your kids inside the plane when you pick your seats. If not, better book early or you'll have to pay extra.
Additionally, you may want to avoid red-eye flights if possible, just to steer clear from disturbing other passengers who may want to rest during the flight.
Work your flight schedule around your kids' routine. It is also important to note when your kid takes a nap so that perhaps you can book a flight during that time.
2. Pack carefully and prepare stuff for the kids.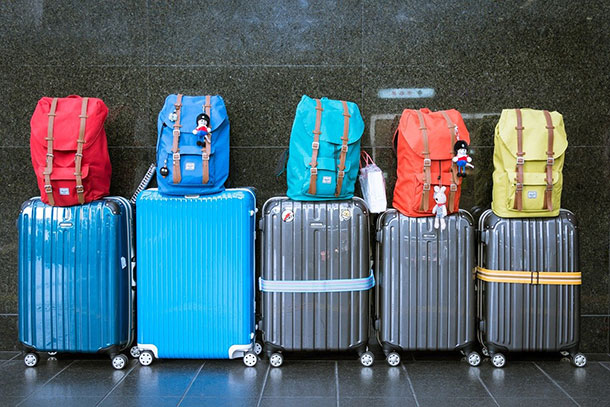 Another useful tip for flying with kids is packing carefully.
While booking for your flight, you must have also checked the airline's baggage regulation. You should take note of the allowed liquid size you can carry for formula milk and such. In this way, you can sort out the things you need for the trip.
Be critical that you've only packed essential stuff to avoid overpacking.
Checking-in at the airport can be a hassle with kids around. For the process to be easier and orderly, better prepare the important documents by packing them in a small bag. It could also be used to store other essentials – such as wallet, phone, and medicine – that are quickly accessible.
Prepare another bag to keep objects that you will need during the flight, especially the things that your children need. For infants, pack feeding bottles, formula milk, diapers, and wet wipes. Pack snacks and water for your kid as well.
Because children have a short attention span, prepare the materials that will get them entertained. In this digital age, you can distract kids with fun games and videos on your phone or tablet.
Pack extra clothes as well for you and your kids. You will never know when one of your kids or your baby will throw up on you.
3. Prepare yourself and the kids for the flight.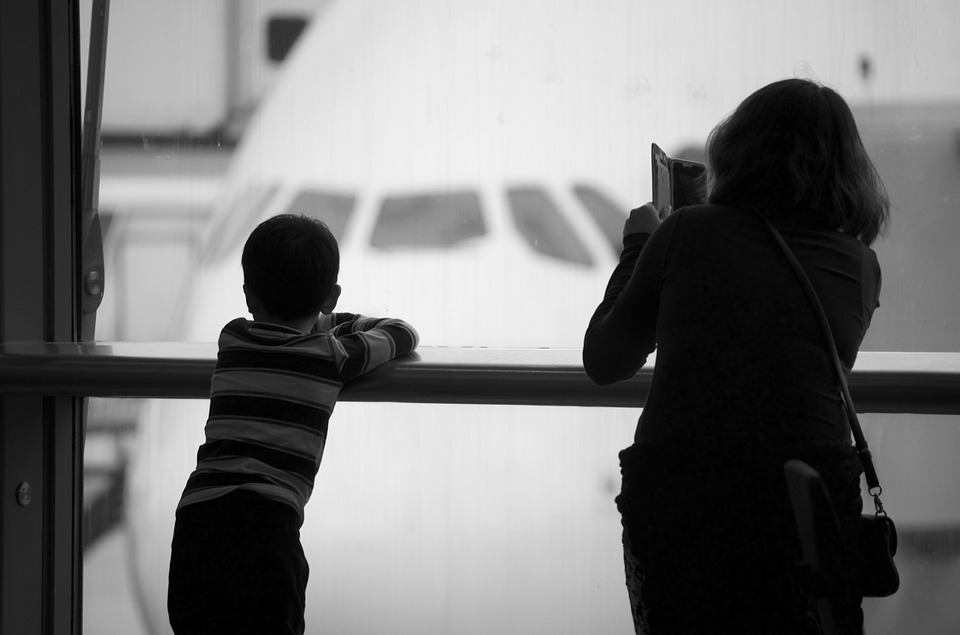 Don't set yourself up with unrealistic expectations. You will not get a stress-free flight. Also, remember that you will spend the entire flight looking after the kids, which includes entertaining them and keeping them out of trouble.
All your focus will be on them. It is better to mentally prepare yourself for this.
Now, teaching kids to stay put for a long time is not always successful. But, one helpful tip for flying with kids is that you can train them, let them get used to a routine such as letting them use a phone or tablet and having them sit for hours.
If it's a child's first time on a plane, you will need to prepare them for the unfamiliar environment. For older kids, you can teach or talk to them about what to expect in the flight.
Of course, remind them of the proper rules and manners inside the plane. Take note especially to remind your kids that making bomb jokes is an absolute no-no!
For infants, it is better to pack their favorite toy to make them comfortable while in flight. Some simple forms of entertainment could also do the trick. Playing easy games that requires their visual and aural attention such as "I spy".
If their airline has pre-boarding, you may want to consider it. You can have the kids running around and going crazy in the activity zone to tire them out, forcing them to rest and sleep during the flight.
4. Prepare for glares from strangers.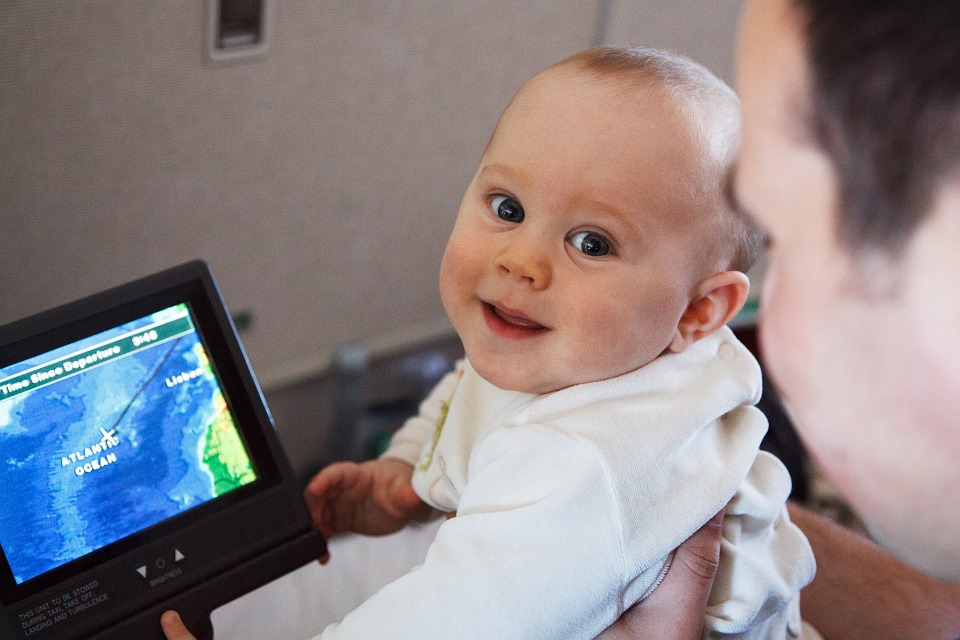 Yes, you can't please everyone.
Parents tend to worry a lot about strangers turning their heads, glaring or subtly expressing their dislike when their child screams or is throwing a tantrum. The best way to get through this is to ignore those glares.
However, it is nice to be considerate of other passengers as well.
Another tip for flying with kids is preparing. You, as a parent, can do all you can to minimize the disruption your child may cause.
Some parents have gone the extra mile, sharing this sweet idea with others. Some parents gave out bags of sweets and a penned note to other passengers, especially the ones nearby their seats.
The note usually is an apology that says: "Hi, I'm baby Moomin. It's my first time on a plane. I hope you don't mind I make a little fuss."
If you still get glares even after this small gesture, maybe, those people just really don't like children, and there's nothing you can do about it.
On top of these all, remember to make sure that everyone gets enough good night's rest the night before your scheduled flight.
Hopefully, these tips for flying with kids will help you lessen the stress you may experience while flying with your children.
Like This Post? Pin It!