Do you ever wonder how a year went by and how well (or bad?) you have done?
I do! And that is why I love creating our year-end review… To look back, be grateful, and learn. Although, it can be a struggle with the holiday feel in the air.
So without further ado, here is our year-end travel highlights and a few personal reflections too.
The Power of Positivity
If there is one thing that this year has taught me, it is about how powerful our outlook and thought is. Let me tell you why and how we were able to apply that to our travels.
When we look back to a year that has been, I learned that we choose what we want to remember. We can look back and rejoice or think back and be sad. It's always a choice that you have to make, and yours alone.
Although this year has been quite challenging on so many levels, it has also been rewarding. It made me reassess some areas in my life and those that I want to continue and how I want to shape it into.
Our lifestyle has seen some drastic changes over the past year that it made me realize how staying positive can have a big impact. Not only with our work but on how we conduct our day to day activities.
Mind-setting was, and is, crucial to stay positive all the time. We always make sure to keep positive all the time by way of constantly listening to upbeat music and watching feel-good movies.
Travel Highlights for the Year
Like the year before, we have always tried our best to include trips to our yearly schedule. And by that, I mean booking tickets in advance (usually the year before) and allocating funds to our budget.
Thankfully, we have planned everything ahead and just following through (and lots of positive thinking) got us through.
Early this year, we visited the City of Golden Friendship and its neighbouring cities for a 4-day adventure. Despite visiting the city a couple of times during one of my business travels in my corporate job, I have never really enjoyed it as much as I wanted to.
This time, however, I was expecting lots of fun adventure together with my friends and husband.
In CDO, we have tried a few popular restaurants with delicious food. I loved the food at the Cucina Higala and found it very distinct and memorable.
We also did our DIY walking tour throughout the city and enjoyed some of its popular photo spots.
Most all, we tried their famous Cagayan de Oro White Water Rafting and had the time of our life. Our guides were great and the views were relaxing. And despite getting sore from hours of sitting, we thoroughly enjoyed the activity.
Known as the City of Majestic Waterfalls, Iligan certainly did not disappoint with its gorgeous waterfalls and mesmerizing views.
During our trip, we were able to visit the ever-popular Maria Cristina Falls and the Mimbalut Falls. We also got enchanted by the Tinago Falls and had a fun waterfall massage under it.
Aside from the waterfalls, we also managed to visit the ancestral home of one of the female presidents in the Philippines as well as brought home some Cheding' peanuts.
Bukidnon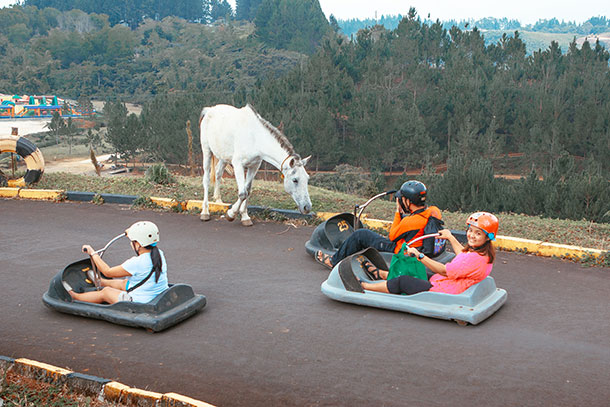 Another province that we visited during our CDO trip was Bukidnon. It is popular for pineapples and its recreation parks.
When we visited, we visited both the Dahilayan Adventure Park and Dahilayan Forest Park. We tried out some zipline activities as well as tried the Luge.
If you are fond of extreme sports, the Dropzone is a must-try to get your heart dropping.
Cool Down at the Banyan Cold Spring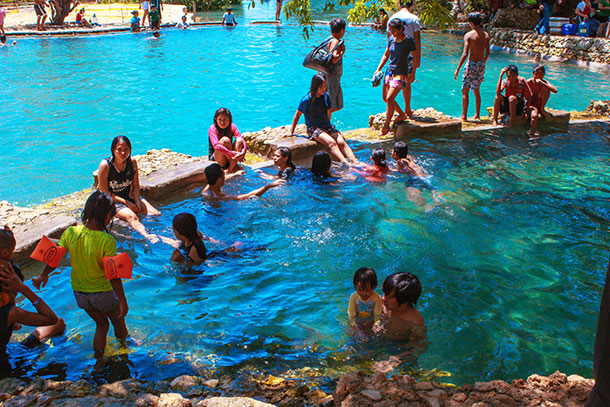 In the summer during the Holy Week, we visited the Banyan Cold Spring in Northern Cebu. It was just a day trip we made with both our and my sister's family. After visiting, we managed to do Visita Iglesia to some churches we passed by on our way home.
While the drive was exhausting (it took us more or less 3 hours to get there due to traffic), we thoroughly enjoyed the trip with the family.
Quick Getaway to the North
After our trip to the Cold Spring in the northernmost part of Cebu, we once again visited a cold spring. This time it was much nearer home, but still in the North: the Durano Eco Farm and Spring Resort after which we decided to go on an overnight trip to a resort in Danao.
Durano Eco Farm and Spring Resort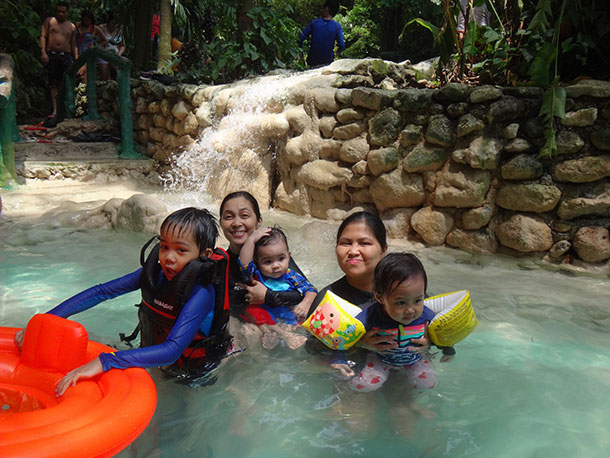 Another popular getaway in the North for a cool down is the Durano Eco Farm and Spring Resort. It is found in the mountainous region of Carmen, Cebu.
I have been looking forward to visiting this particular cold spring before and was a bit disappointed, not because of how it looked. But because of how crowded it was.
We went there on a long weekend so we were kind of expecting people visiting the spring too.
Elsalvador Beach Resort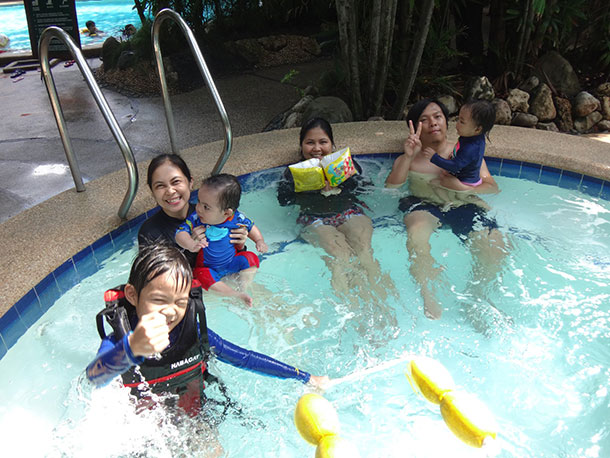 After spending the morning at the Durano Eco Farm, we checked-in at a nearby resort in the next town of Danao. The Elsalvador Beach Resort is a nice getaway with a central location just along the national highway.
We booked a family room for all of us and spent a quiet weekend with the little kids.
First Family Trip to Hong Kong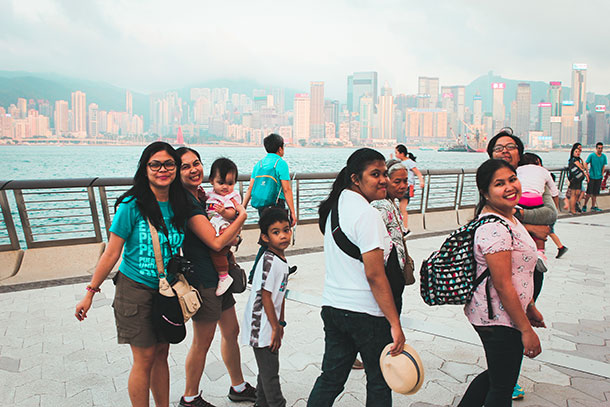 Before summer officially ended in the Philippines, we took our first ever international trip with the family to Hong Kong.
It was a trip with small kids and an elderly so we opted to visit family-friendly places and availed hassle-free tours. This included a hop-on hop-off bus tour with Big Bus Tour and a trip to 2 of Hong Kong's famous theme parks: Hong Kong Disneyland and Hong Kong Ocean Park.
We had a series of misfortunes there including loosing and finding my husband's phone and getting rained in at Disneyland. It was a bit of a frustrating, to say the least, and as the organizer, it was stressful.
Despite that, however, we enjoyed our vacation and got home in high spirits.
Exploring Taiwan With Friends
A month after our Hong Kong trip, we had another international trip, but this time with our friends from college. On this trip, we visited Taiwan on a 4-day adventure.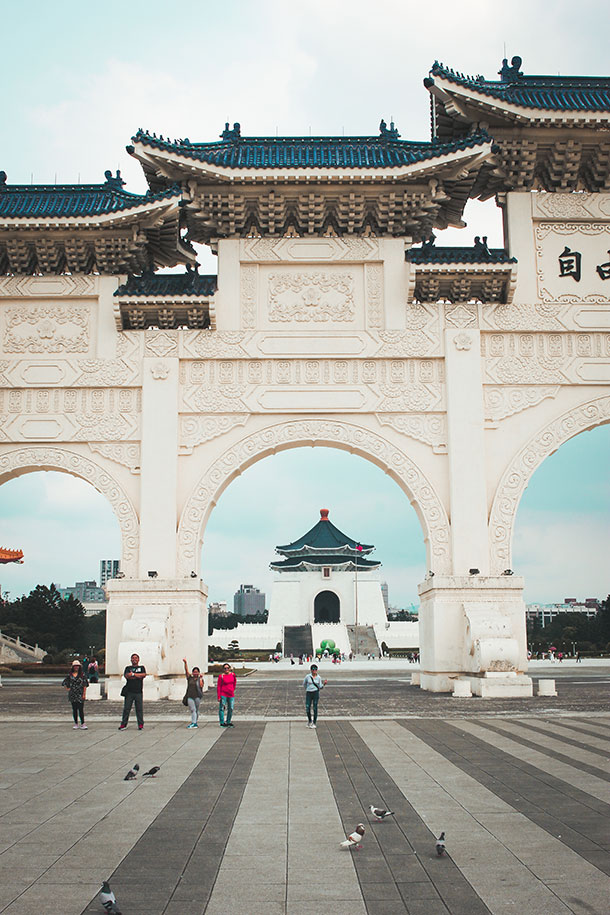 The city itself provided lots of recreational and sightseeing opportunities for tourists like us. We visited the Taipei 101, got on a Gondola to Maokong, went on a window-shopping spree at various Taipei night markets, availed the Hop-On Hop-Off bus and joined a Historic Walking Tour around the city.
Despite being there for a couple of days, we were able to visit several interesting spots in the area.
Northern Coast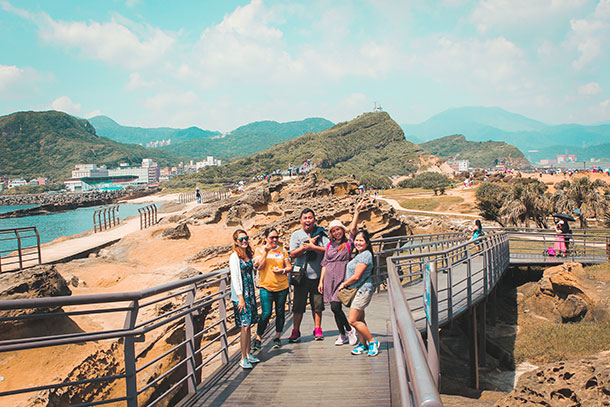 While in Taipei, we also had a day trip to the Northern Coast of Taiwan. We visited a mix of natural spots and cultural highlights in the region.
This include visiting the Yehliu Geological Park, several gorgeous waterfalls in the area, a street market and the Jiufen Sky Lantern.
Taichung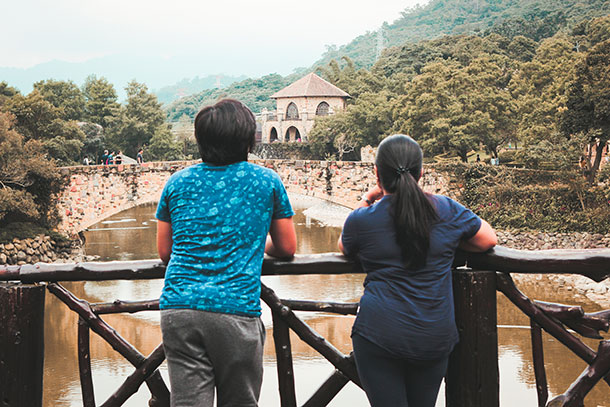 Another must-visit when in Taiwan is the beautiful region of Taichung. Taichung is popular for its flower fields, beautiful parks, and Instagram-able spots.
We visited the Houli Flower Farm, the Ximending Resort, the Rainbow Village and the Windmills. Despite the limited time, we were able to take a glimpse of the gorgeous places in the area.
Relaxing Getaway in Boracay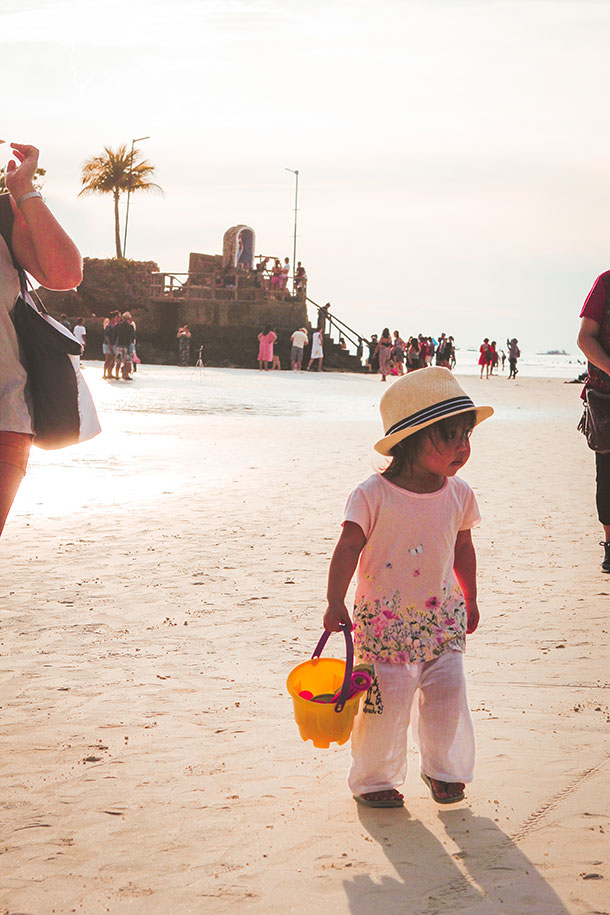 On my daughter's second birthday, we took on a short trip to one of the beautiful islands in the Philippines: Boracay.
This would be our 3rd time visiting the island and we were quite impressed by the changes after its much-needed rehabilitation.
During this trip, we were not able to go on other day trips. Instead, we decided to spend long and quiet hours on the beach which my daughter enjoyed.
Staycation Around Cebu
After Boracay, we decided it best just to stay at resorts and hotels within Cebu. This way, it'll be less tiring and we can bring our daughter with us. We previously booked a ticket to Bacolod but just canceled it at the last minute.
Solea Mactan Resort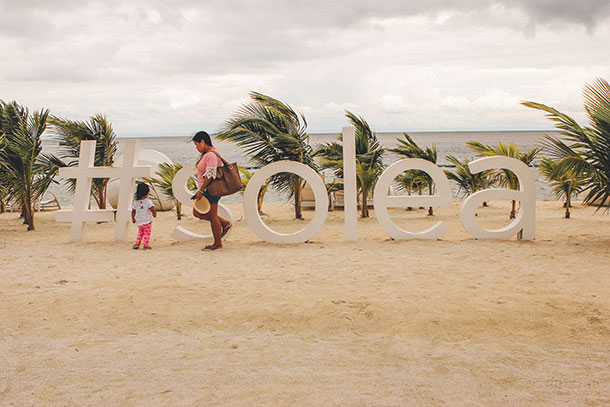 One of the resorts in Mactan that greatly impressed us with their service is the Solea Mactan Resort. We stayed there during our anniversary with some of our family and enjoyed our time there.
Their waterpark was really fun and somehow a bit of a wake-up call because of how challenging the course was. LOL.
My daughter also loved their playhouse and couldn't get enough of their kiddie pool with their fun slides.
Crimson Resort and Spa Mactan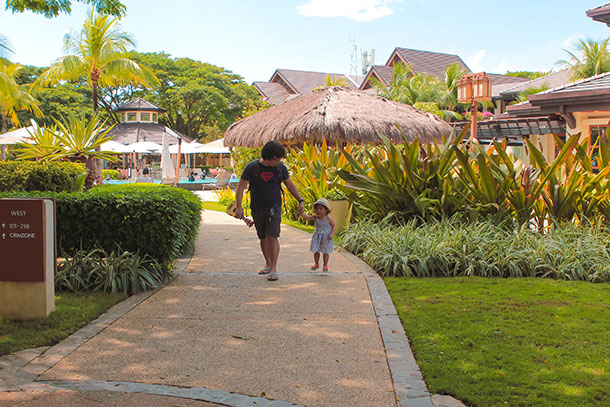 On another occasion, we stayed at the Crimson Resort and Spa  in Mactan. The last time we visited, I was still pregnant and some major renovations were going at the resort.
This time, I was able to spend it with my small family who enjoyed the pool, the beach and the playhouse for the kids. We certainly couldn't get enough of the kid-friendly amenities on offer for families with little kids just like ours.
Waterfront Hotel and Casino Lahug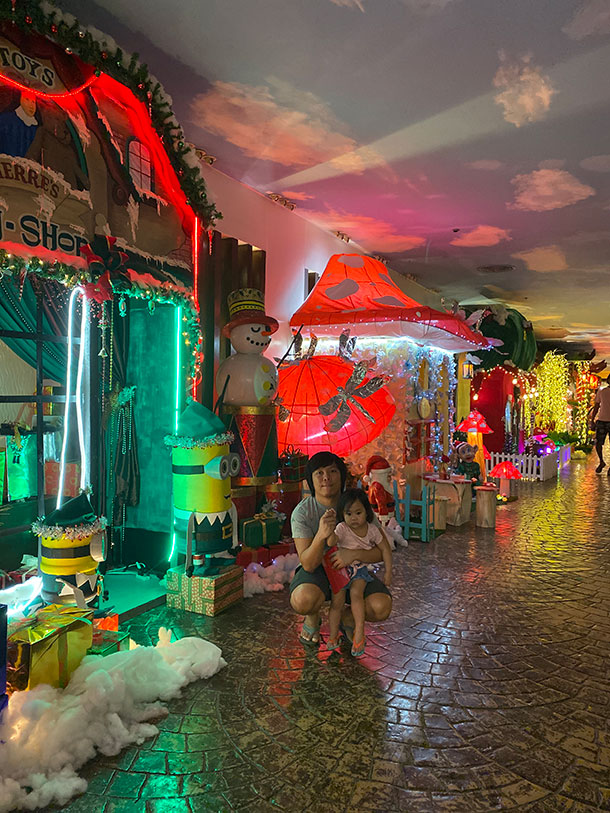 As Christmas was approaching, we couldn't help but look for one last staycation in Cebu and this time we opted to stay at the Waterfront Hotel and Casino. It's quite near our home in Cebu, but we couldn't resist booking a room with their splendid display of Christmas decorations.
We noticed our daughter admiring anything related to Christmas, so we had a hunch she would like staying here. And we were right!
She would gaze up admiringly and say, "Wow, Christmas tree!" every time. :D.
Leyte During the Holidays
On our way to our province, we decided to have an overnight stay at one of the hotels in Ormoc where the port is located. We brought our vehicle with us and the boat arrived at around 4. Thinking that it was just too tiring to take the 2-3 hr drive going home, we decided to stay the night.
We didn't have much time exploring the city, but it was a good feeling to be able to travel home on our time.
Most of our holiday vacation was a series of unfortunate events that didn't sit well with how we imagined our holidays would be. First, we got hit by a typhoon a few hours before Christmas Eve. Then there was no electricity for a few days and no internet connection as well.
The electricity lines were fixed a few days just before New Year. Then next came the internet connection. It was disappointing because it was so slow that it got to a point where I'll prefer reading a book instead.
It was tiring, to say the least, but the point is we were still able to spend time with our family and enjoyed the New Year too.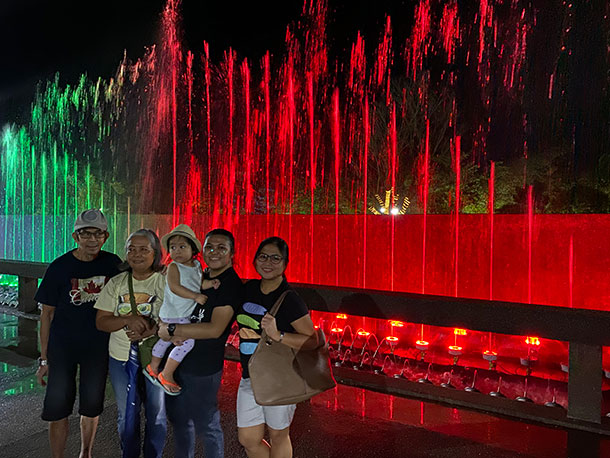 Aside from that, I'd consider it an internet detox of some sort. It has been quite a while since we completely spent a day away from our laptops.
Year-End Thoughts
2019 was a year that needed a lot consistent positive thinking, and a lot of work too. We had some amazing breakthroughs and great opportunities throughout, but that's not including the moments of doubt and getting so bored I didn't know what to do with myself. LOL.
With the year barely just beginning, we are hopeful and excited to see what it unfolds. We have a couple of family trips planned throughout and some trips with friends too. I can't wait to share it with you all.
And of course, to our readers, thank you for 2019. I am looking forward to years of sharing our adventures with you.
Happy New Year!
XOXO
Marvi
Like This Post? Pin It!