I can't believe the year is about to end and that I am, once again, writing our year-end travel highlights!
Our 2017 was the beginning of a new chapter of our lives. So this year, I'd like to make a more personal re-cap as well as the usual highlights of traveling we've had. There've been plenty of realizations, goal-realignment, adjustments, and time management issues to say the least.
The Transformative Year for the Lifestyle Change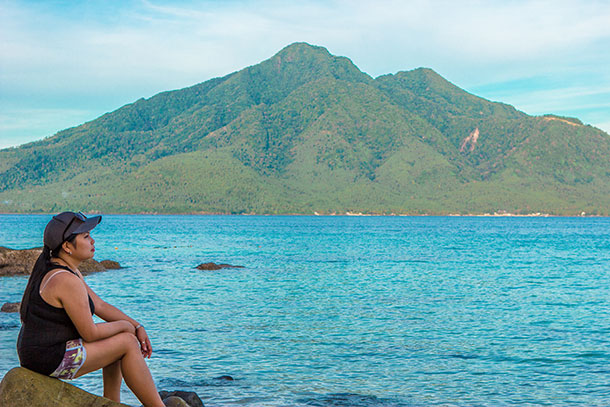 This year, we are diving into the digital nomad lifestyle (I especially as my husband has been doing it for years now). There've been a couple of times that it felt I was just treading along without a purpose and a direction. It felt like I was a blind person going about my daily routine without specific goals in mind.
But you know how it is when you hit a wall. That's the time you realize that you need to do something more. That there's room for improvement. You just need to have a more defined vision of what you want to do. And that's what happened to me this year.
Despite it happening in the last quarter of this year, I am hopeful that the year to come will be much more satisfying than the last. And my goals, though not everything, will be partially achieved.
This coming year, I have come up with more clear and defined goals for the coming year. And no, I still haven't created schedules. LOL.
But seriously, we are taking this into another level and hopefully, we will get the results that we wanted to see.
Travel Highlights for the Year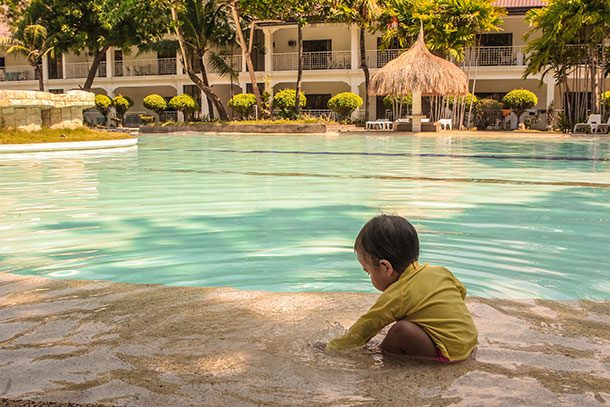 The first half of the year was pretty packed with trips. Most of which were with friends.
We have also started on going on trips with my daughter in the middle of the year. For those who have been following along our journey (which I hope you are), we did not travel with her until she was a year old for personal reasons.
We took some short trips near home just to get into the rhythm, though. We are still pretty new to this 'family travel with little kids' thing so we figured we needed to practice. LOL.
There have been no international trips at this time though. But that is alright as we have enjoyed traveling locally and appreciating the country.
Here are some of our fun adventures for the year 2018!
Road Trip Through Ilocos Via Manila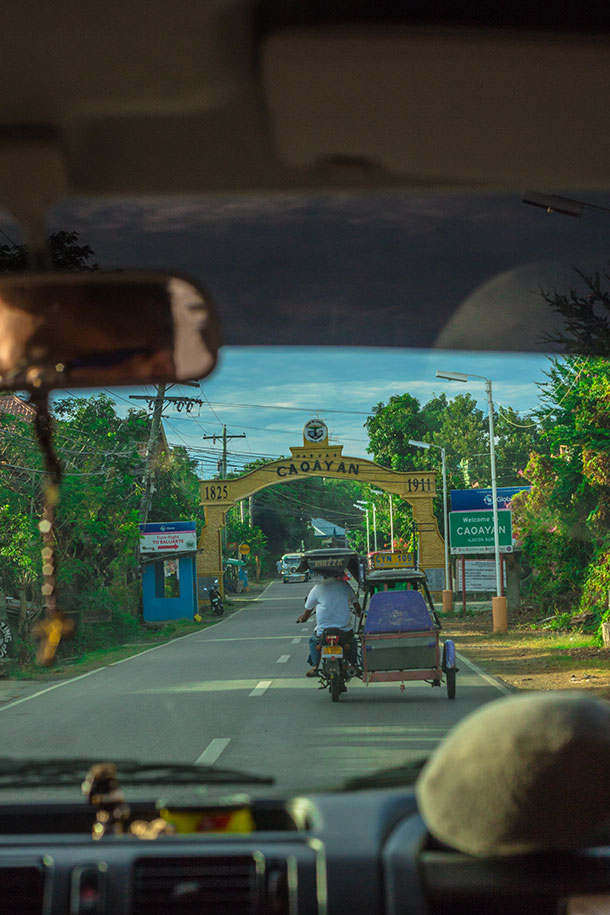 We had one trip to Manila at the beginning of the year. Our main goal was to visit Ilocos for a 3-day road trip. We had a few side trips where we got to see some of our friends who were living there but we're not going with us to Ilocos.
Intramuros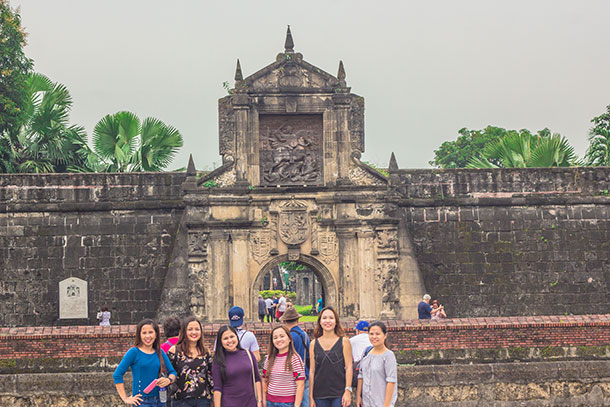 Our first stop was at the Intramuros in Manila. The "Walled City" as what we call it, brought a lot of fresh memories with friends.
We had our very own Walking Tour guided by one of our friends. Two note-worthy stops (at least for me personally) were the Fort Santiago and Fort Baluarte. Incidentally, both were our first and last stops respectively.
Intramuros is big so allot maybe an entire day if you want to see it all. You'll be rewarded with a good introduction to the history of the Philippines and Manila in particular.
Bindondo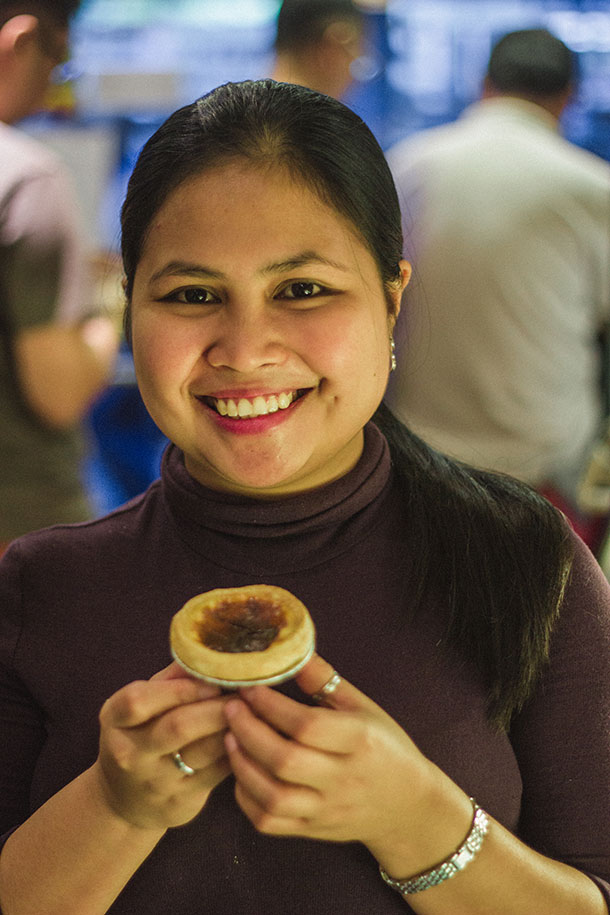 After our friendly Walking Tour, we made our way to Manila's very own Chinatown: Binondo. The district is also popular for its amazing food scene, hence the popularity of the Binondo Food Crawl.
And no, it's not just Chinese food here :).
It was our first time trying this type of activity on our travels and it was a pretty cool experience. I also learned the importance of going there on an empty stomach to enjoy the delicious treats you are about to try. LOL.
But seriously, if you want to cover more, start a bit early. There are lots of great restaurants you can try here.
Masungi Georeserve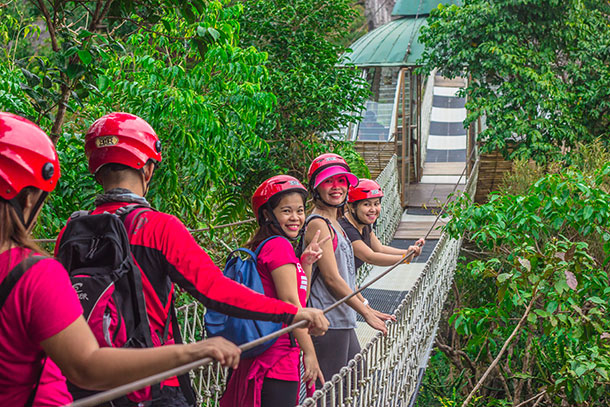 We started our second day early at 2-3 AM. Our destination for the day was in Rizal and our hike schedule was at 5:30 AM.
The Masungi Georeserve is a protected area in Rizal where you can enjoy a peaceful hike with gorgeous views and brilliant rope courses. A visit to the Georeserve is by reservation only with guides to show you around.
I particularly loved the Sapot and the Patak as well as the Sawa. You really need to see these masterpieces. The hike was very beginner-friendly and worth the time!
Daranak Falls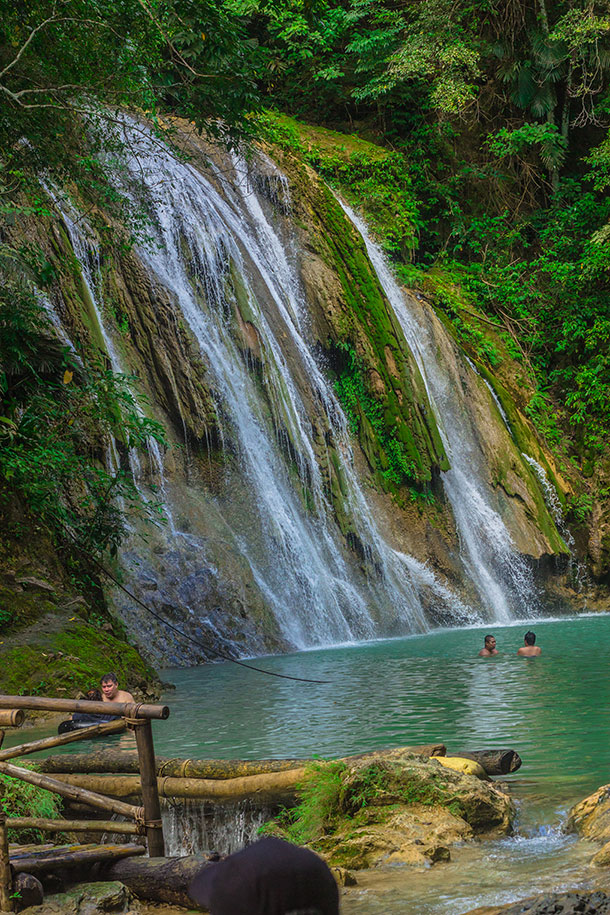 After the hike, we went for an hour ride to one of Rizal's lovely attractions: the Daranak Falls. The falls were small and had a relaxing ambiance about it.
We thoroughly enjoyed the fall massage and refreshing dip we had after the hike.
Oh, and we also had our late lunch here. We ordered at a cafe near the Masungi Georeserve. We weren't hungry after the hike because we were given fresh snacks after, courtesy of Masungi. 🙂
We left later in the afternoon and was dropped off at one of the malls in Manila. We would be leaving for Ilocos at 10 PM that night so all we had to do was wait.
Ilocos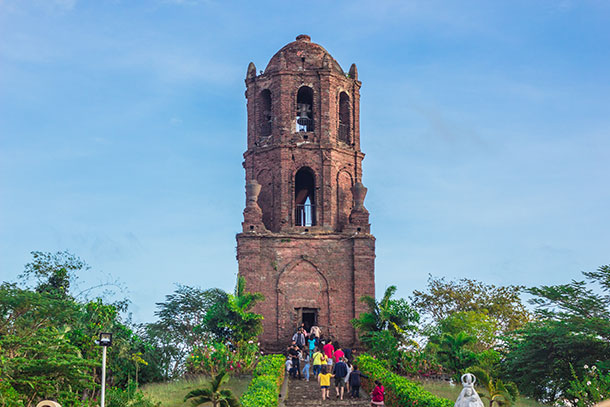 The trip to Ilocos was around 6-8 hours, depending on the traffic. If you are traveling from Manila, one of the best ways to beat the traffic will be to leave late or early in the morning.
We opted to leave late (around 10 PM) and just slept while on transit. By 5 am, we were already in Bantay, Ilocos Sur. We stopped by at a local fast-food chain for a quick breakfast and freshening up.
After visiting the Bantay Watch Tower, which is an impressive historical sight by the way, we then proceeded to Vigan.
Vigan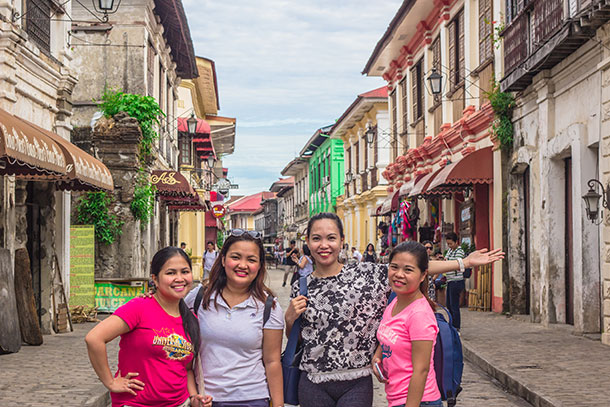 Vigan is known as the Historic City of the Philippines. It is popular for being one of the few cities in the country to preserve its Spanish colonial and Asian architecture.
Here, you will enjoy walking through the streets of Calle Crisologo, ride a horse-drawn carriage locally known as a Kalesa, explore museums, and of course taste Vigan's Bagnet and other delicious treats.
After visiting most of Vigan's popular attractions, we ate lunch at the Hidden Garden Paradise. It's one of the popular restaurants in the area and one that you should try!
Paoay Sand Dunes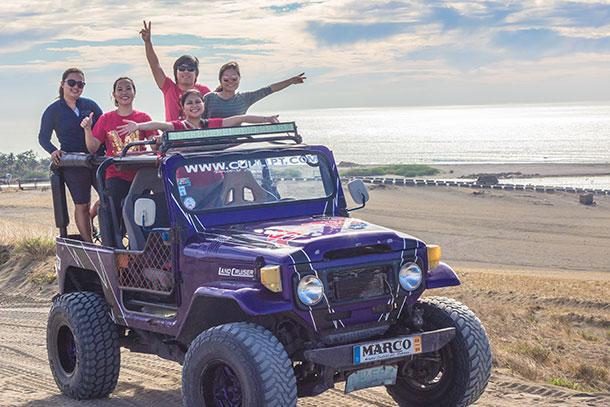 By 2 PM we were already headed to Paoay for some sand dunes bashing and sand boarding.
We were easily accommodated when we arrived at the Paoay Sand Dunes. After a few preparations, we were ready to have some fun and excitement.
It was a bit too much 'excitement' I guess as we hit a bit of a problem whilst there, though. My friend got her arm broken while sandboarding.
We then cut the activity short and proceeded to look for a healer with the help of the organizers and the establishment.
After ensuring that my friend was feeling alright, we then drove towards Pagudpud where we were staying for the night.
Ilocos Norte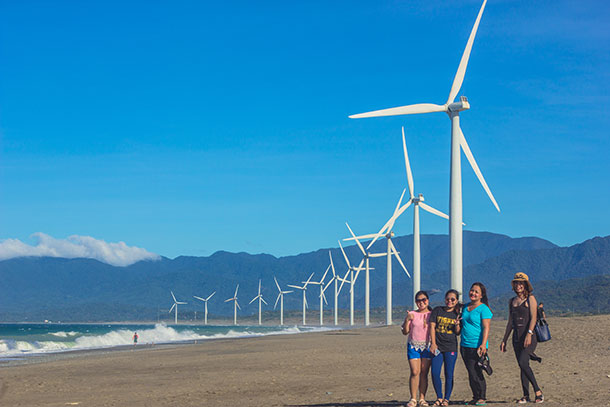 The following morning we were fresh and ready for the Ilocos Norte's road trip adventure. We would be starting from the northernmost part of Ilocos Norte which was the Patapat Viaduct. Then we will slowly make our way back to the southern part of the province.
Surprisingly, it was not a tiring trip after all and we enjoyed the sites we visited especially the Bangui Windmills. This is one of the popular and iconic landmarks in Ilocos and one that you should visit if ever you came by.
We also enjoyed the beautiful landscapes and seascapes that Ilocos Norte had to offer. A great escape from the hustle and bustle of the metro. 🙂
At night, we stayed in one of the newer hotels in Laoag, the People's Inn, and by morning, we were headed back to Manila with several stops along the way.
Island Hopping and Overnight Stays in Leyte and Biliran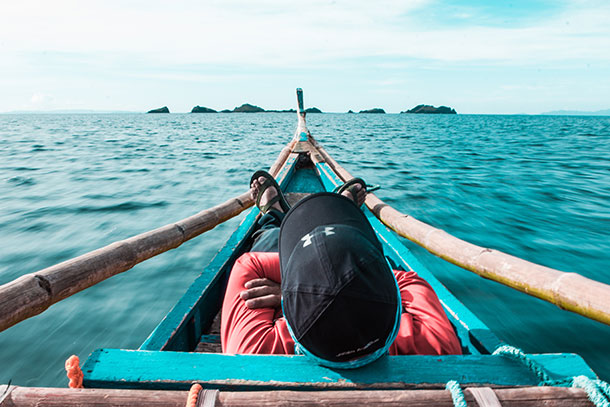 Before summer officially began, we were off to another great weekend to two of Leyte and Biliran's gems: Sambawan Island and Kalanggaman Island with our friends at LUDIFY Trips.
It was one of their events that they arranged for a group of colleagues and we were there to join them.
I've long wanted to visit these two islands and so when we heard that they had plans to go, I couldn't pass up that chance.
Sambawan Island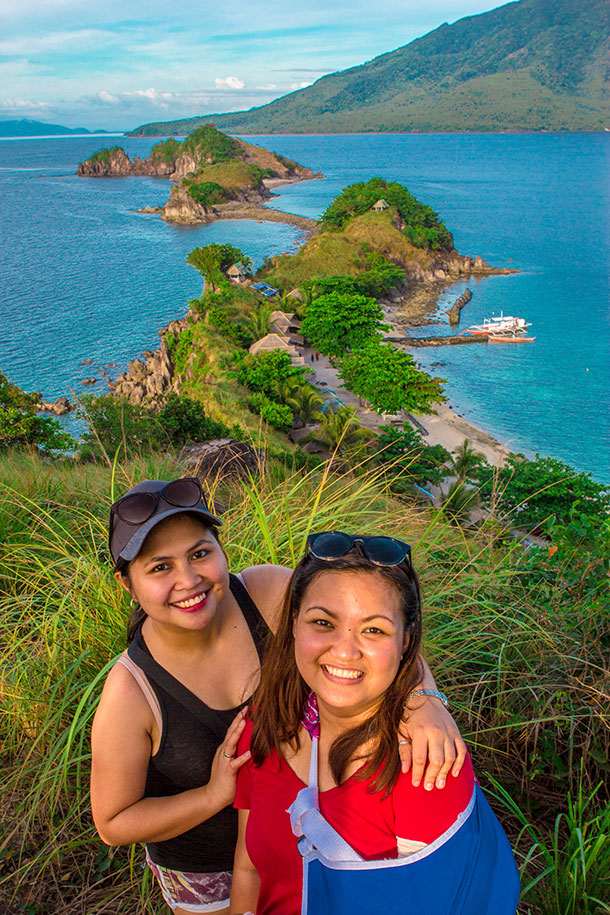 Sambawan Island is located in between Biliran Island and Maripipi Island in Region 8. It is famous for its gorgeous island landscape seen on top of the small hill of Sambawan.
The island is not only good for great shots but swimming and snorkeling as well. There are several water activities that you can enjoy. Plus you can enjoy overnight camping here too.
We stayed here overnight and despite not catching the sunrise the following day, it was a pleasant experience. Biliran is in the eastern part of the Philippines and mostly facing the Pacific Ocean so expect some gloomy days as summer approaches.
Kalanggaman Island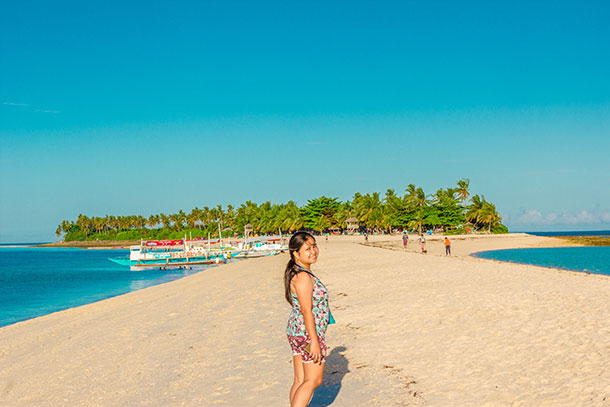 On the second day, we went to Kalanggaman Island in Palompon, Leyte.. The travel time by van was around 3 hours from Biliran
Despite arriving at around 2 PM, we left the port in Palompon at 5 PM. We did not catch the sunset but we did have a beautiful view of it from the chartered boat.
The sunrise was also lovely and allowed us to take some gorgeous photos.
Our early departure from the island did strengthen my resolve to return here again to enjoy the water and its gorgeous long stretch of sandbar that Kalanggaman Island is famous for.
In and Around Cebu
The next few months were done with short trips in and around Cebu. Because it was within proximity to home, we were able to bring our daughter with us.
Simala Church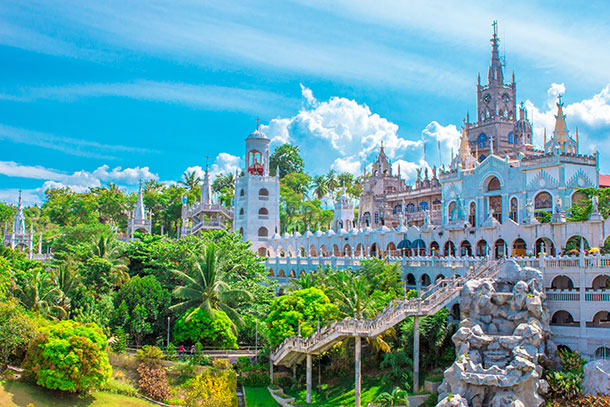 If you have heard of the castle-like Church in Cebu, it is probably the Simala Church in Sibonga.
As a Catholic, I have been here several times with family and friends. And over the years, it is quite noticeable how the church has transformed into the grandeur structure that it is today.
It is still under renovation, though, but I can imagine how beautiful it will be when it's completed.
We went there a couple of months ago with my mother and my nephew. My mother is a devotee and would sometimes visit there a couple of times a year to pay homage to Mama Mary.
Sugbo Mercado Food Trip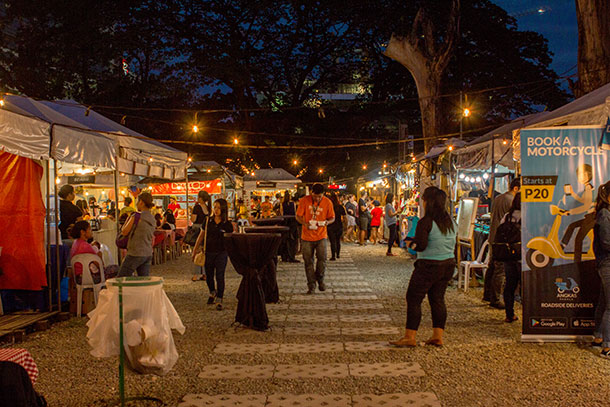 Another favourite stop that we had was at the Sugbo Mercado in IT Park. Despite just being a few steps away from where we lived in the city, we haven't visited it as often as we would like to.
When we finally did have the time, we had our family with us and we enjoyed a nice family dinner there.
The Sugbo Mercado in I.T Park is a food market and one of the few food markets of the same company.
If you are a foodie and in Cebu, you can enjoy the festive ambiance and the delicious assortment of goodies that they offer. Most are pretty much affordable that will leave you full and sated once you are done.
Co-Working Spaces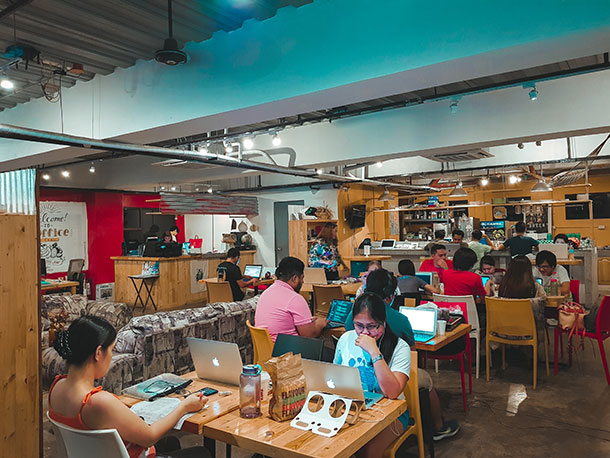 Funnily enough, we also did some co-working spaces hopping a couple of months ago. It was pretty cool to be working outside of the home, to be honest. LOL.
My sister had her exams then, and well, I was available to accompany her. We also took the opportunity to try out some affordable co-working spaces in Cebu City.
Vista Mar Beach Resort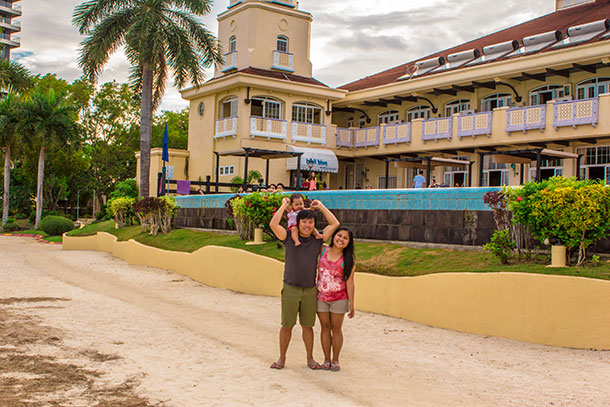 Summer isn't summering if you haven't visited a resort or go beach bumming for a day or two. So we had a couple of short trips within Cebu during the summer to enjoy the sea breeze.
One of the affordable day trips that we have tried was in Vista Mar Beach Resort in Mactan, Cebu. We went there twice: once with close friends from my previous work, and the second was with my family.
We enjoyed the beach and the sun both times and the rate was pretty affordable for family trips. 🙂
Pacific Cebu Resort Staycation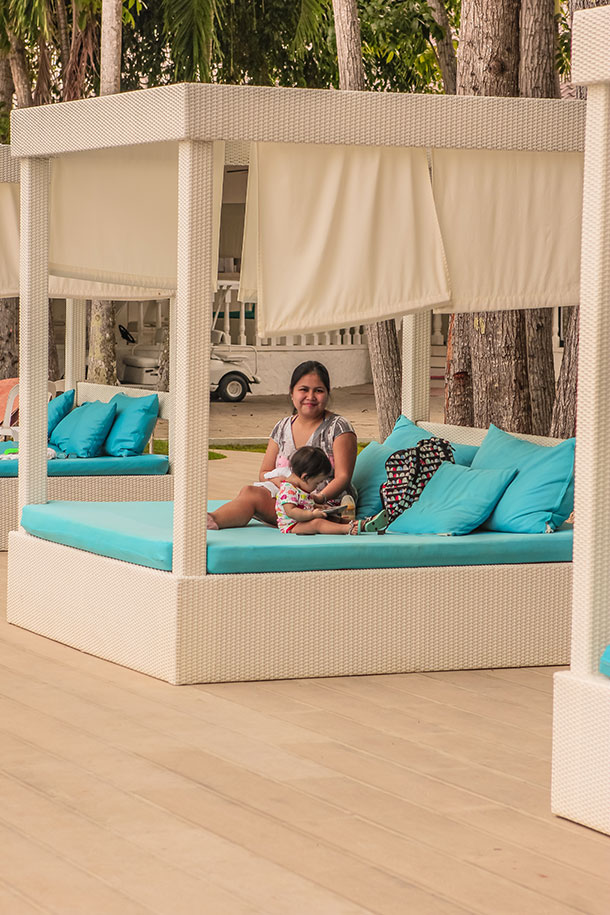 We stayed in another Mactan Resort earlier this year. This was during our anniversary though and not during the summer.
This time we stayed at the Pacific Cebu Resort. It was a nice family trip with our daughter who enjoyed the pool and the open area of the resort.
As for me, I've always loved the white facade of the resort and the friendly staff. What was funny about this trip too was that I realized there are changes with the activities we had when it was just the two of us. LOL.
But going back, it was great way to spend our second wedding anniversary. 🙂
Bohol Island Hopping With College Friends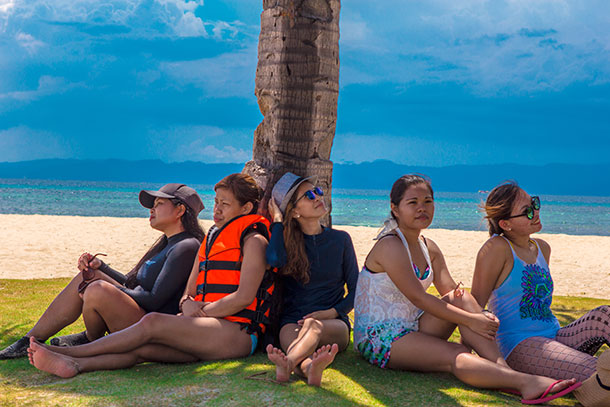 Just recently one of my closest friends went home from Taiwan for a quick vacation. Of course, we couldn't let pass the chance of spending time with her.
So we had a quick getaway to some lovely islets near Bohol. Like any island hopping activity, it was a whole day event. We contacted a local boat operator who took us there for a day trip.
The island hopping activity was to visit two islands near Bohol. FYI, we were in Cebu so it took us about an hour to reach the first island: The South Sandbar.
South Sandbar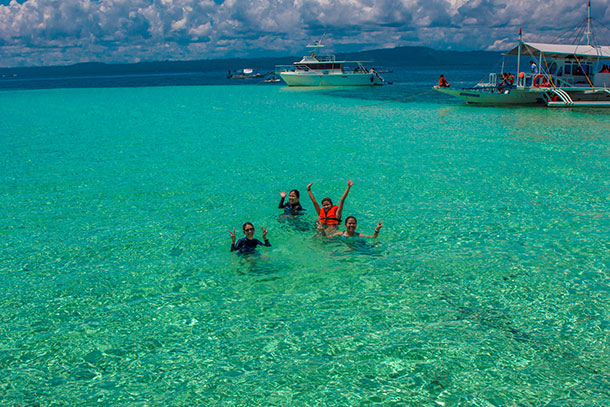 The South Sandbar is a small piece of sandbar near Bohol. There are no structures of any kind here nor trees. Just plain white sand bar and the crystal clear waters.
When we went there, the tide was a bit high so the sandbar was not visible. Though you can see the white stretch of the sandbar on top of the boat.
Nevertheless, it was delightful to be swimming on such shallow waters in the middle of the sea.
Mocaboc Island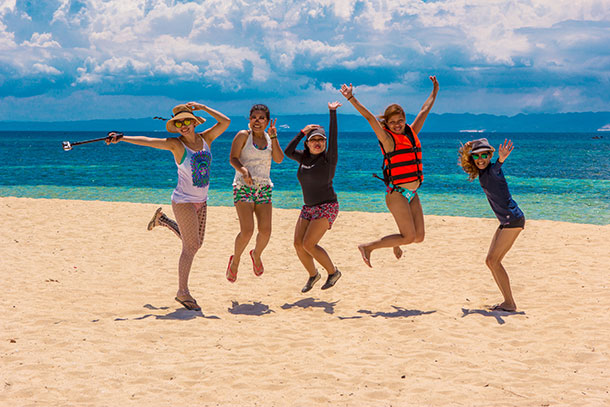 After the South Sandbar, we went to another island near Bohol: Mocaboc Island.
Unlike the South Sandbar, Mocaboc Island has residents living on it. We have soaked in as much seawater at the South Sandbar that we just decided to enjoy the sea breeze under the shade of coconut trees.
The island has some gorgeous photo spots too so be sure to take advantage when you visit. 🙂
Couple Trip to Negros Occidental
We had a couple of lovely days in Negros Occidental with my husband. On this trip, it was just the two of us exploring this part of Negros. I was itching to see some beautiful spots here so we ventured on a 3-day trip close to the Holy Week.
Dumaguete City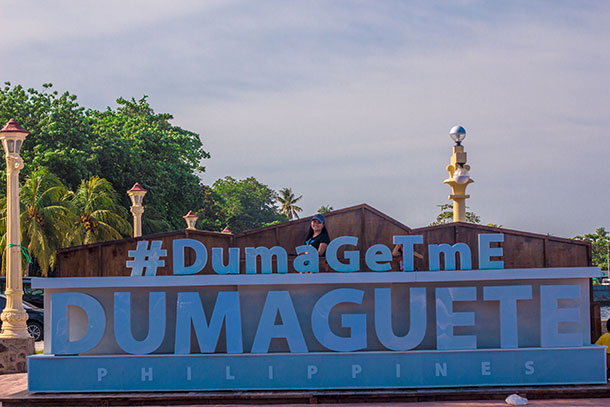 We were in Dumaguete City and enjoyed the city's relaxed ambiance and its gentle people. While there we tried some of Dumaguete's restaurants and visited their tourist attractions within the city.
Dumaguete City is also a nice base if you are to visit some of Negros' lovely attractions and tourist spots.
Apo Island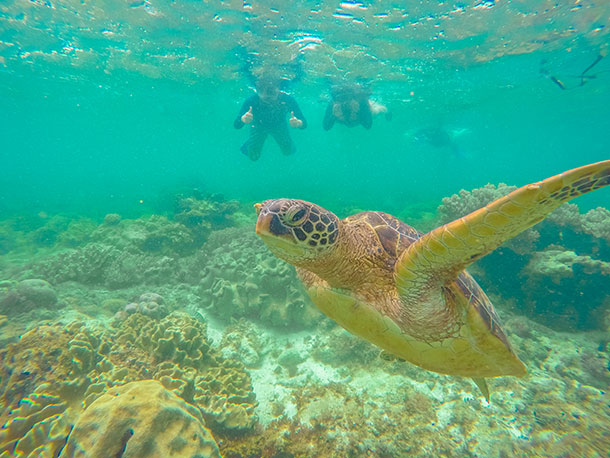 We also went on a day trip to Apo Island. This has been on my bucket list for a while and in truth, this was one of the reasons why I wanted to visit Dumaguete.
We joined a guided tour from Harolds Dive Center in Dumaguete. The fee included the transport from Dumaguete City to Dauin, boat, guide, and lunch. Personally, it was a hassle-free trip and one that we enjoyed.
We got a chance to swim with the sea turtles for the entire day. I was giddy with happiness when I saw the sea turtles be honest. LOL.
It was an amazing experience and I like the fact that the locals and the tour guides are doing ways to make the experience safe for the turtles.
Manjuyod Sandbar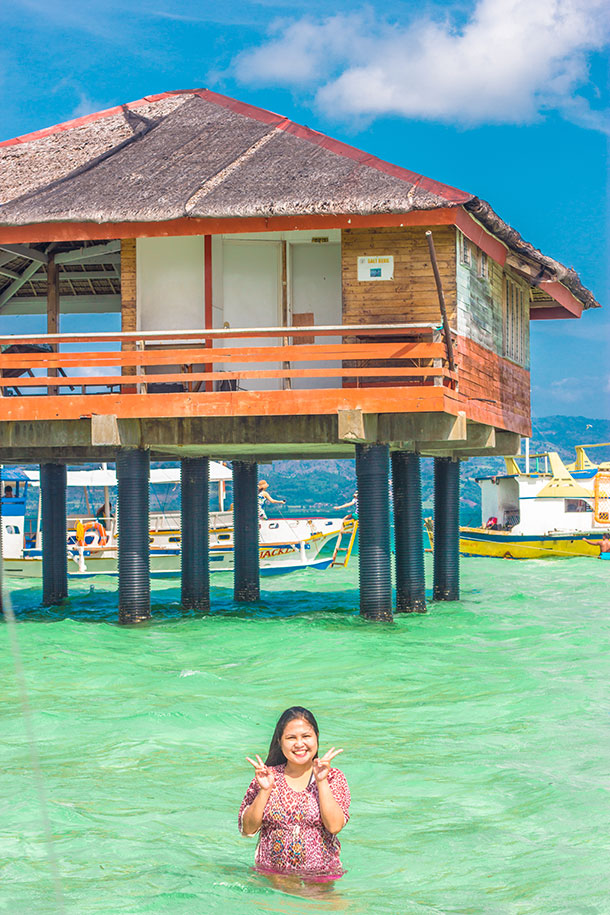 Another must-visit when in Negros Occidental is the Manjuyod Sandbar. We did ours on a budget and just joined a Joiner Tour.
Fortunately, there were no other participants so we had the tour all to ourselves but at the same price. It already included our lunch so it was very convenient.
Part of the tour was the dolphin watching at the beginning of the activity. We saw no dolphins, however as the waves were pretty strong when we went there.
The sandbar was gorgeous when we went there and the floating cottages added a certain charm to it. Several groups were enjoying Manjuyod Sandbar too and you can see them enjoying the banana boat ride, sipping fresh coconut juice, and just floating around.
Valencia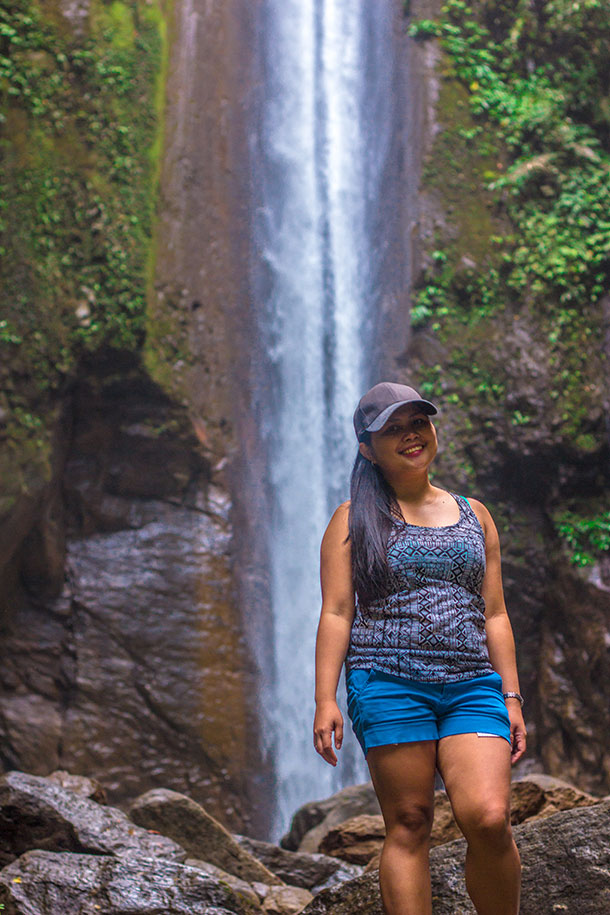 That afternoon, we visited another municipality near Dumaguete: Valencia. Here we took a 30-minute hike to the Casaroro Falls, enjoyed the views of the Pulangbato Falls and did a quick stop at the Sulphur Vent.
Pulangbato Falls was unique with its red-colored landscape. But what stood out for me was the Casaroro Falls' experience. The view of the falls was breathtaking and equally rewarding after that tiresome hike.
Twin Lakes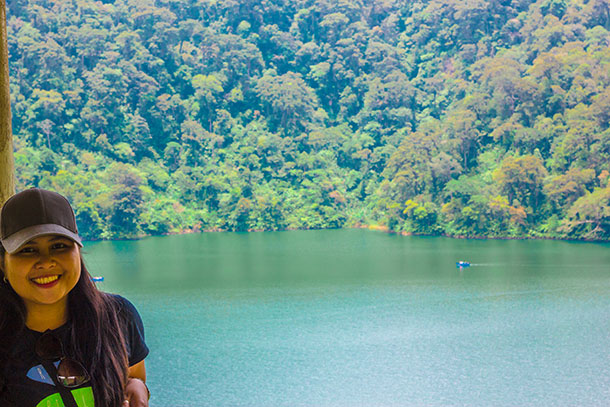 We also visited the Twin Crater Lakes in Sibulan, Negros.
I've only read about Lake Balinsasayao and Lake Danao in books before and it was amazing to have finally visited it.
If you are looking for a quiet day, this is a good option for you. You can easily rent a kayak to take you around Lake Balinsasayao or take the boat ride with a local to guide you around the lake.
If you are more the outdoorsy type, take the hike going to viewing platform.
We also stayed for a couple of minutes at the viewing platform at the center of the lake for views of the two lakes on each side. The maximum time for the boat rental was an hour but we extended for a couple of minutes. Needless to say, the 30-minute extension was worth it ;).
Birthday Trip to Panglao Island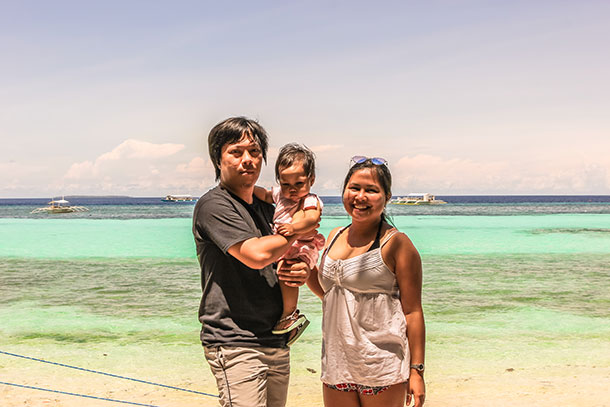 When our daughter turned one, we took her to Panglao Island in Bohol. We stayed in Bolod Beach for a couple of days just relaxing and enjoying the beach.
It was our first out of town trip with her and it was a pretty memorable experience. As first-time parents, we had certain worries and I was glad that it was unfounded.
Our daughter, to our delight, enjoyed the beach as much as we did. We took her swimming to the sandbar right outside the resort we were staying at. It was great seeing her walking bravely amidst the small waves.
Weekend Trip To Siquijor
During the last quarter of this year, we went on a weekend trip to Siquijor with friends via Dumaguete.
The travel time to Dumaguete from Cebu was around 6 hours. It may be long, but I did enjoy looking at the view once in a while (if I was not sleeping. LOL).
We had some pretty cool adventures during the trip including our heart-stopping frenzy to catch the last ferry and last bus from Sibulan to Cebu.
Siquijor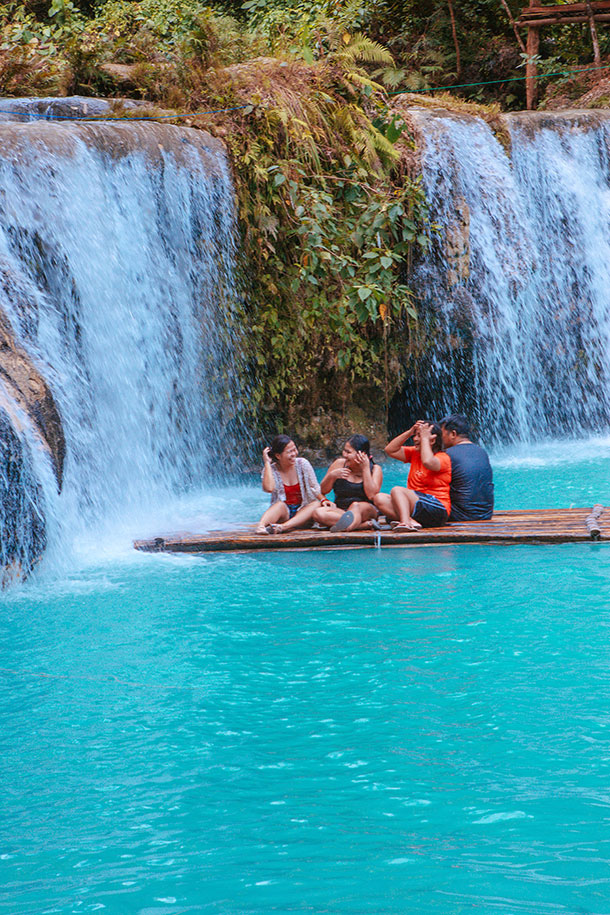 Siquijor is one of the smallest islands in the Philippines. There are two main tours you can take while there: the Coastal Tour and the Mountain Tour.
We were there for 2 days and we did both. Several of the highlights of our trip was the Cambugahay Falls and the Cantabon Cave.
There were several lovely IG-worthy stops too like the Man-Made Molave Forest on our way to Salagdoong Beach. And if jumping around high areas are your thing, the Tarzan Swing at the Cambugahay Falls and the Cliff Diving at the Salagdoong Beach is the must-tries!
Tierra Alta Resort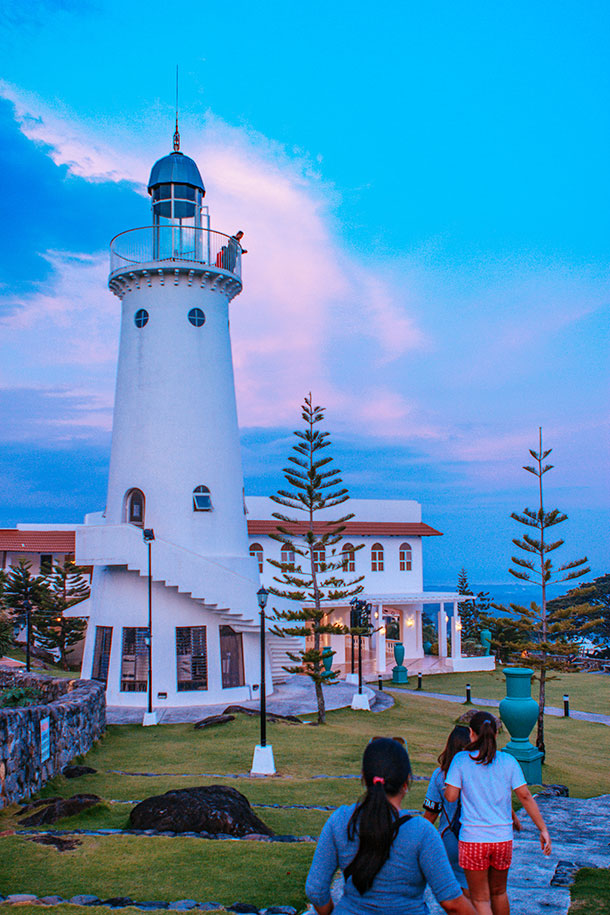 Before going home to Cebu, we were able to visit the Tierra Alta Resort in Valencia.
I've seen the lighthouse before, while we were heading back to the City after visiting the Pulangbato Falls. We were not able to visit them as it was already getting late.
Regardless, I was happy to have been given a chance to finally appreciate its whitewashed structure reminiscent of Santorini. 🙂
After the mandatory photo sessions and climbing of the lighthouse to see the sweeping views over Valencia, we also enjoyed a light dinner at the resort's restaurant.
A great way to end this particular trip with friends.
Family Bonding in Bohol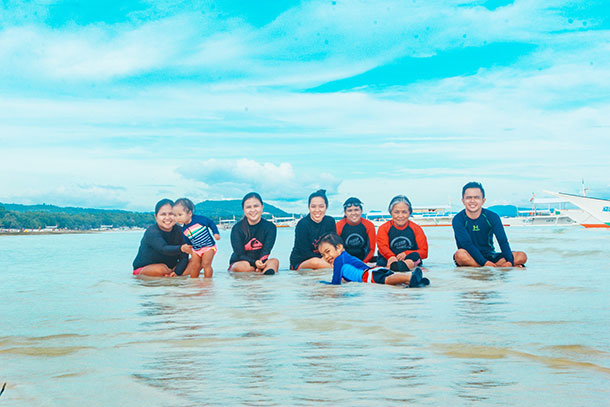 During my husband's birthday we also decided to spend the long weekend back in Bohol. But this time with the entire family and with an activity on the second day for the group to enjoy.
Like our previous trip here, we also stayed at the same resort in Bolod Beach. I was glad to see that my family also enjoyed the beach as much as we did. We spent the entire afternoon on our first day swimming at the beach (though it was low tide). LOL.
The low tide was perfect for my daughter who, unsurprisingly, was very confident trodding along the sandbar despite the small waves.
Bohol Country Tour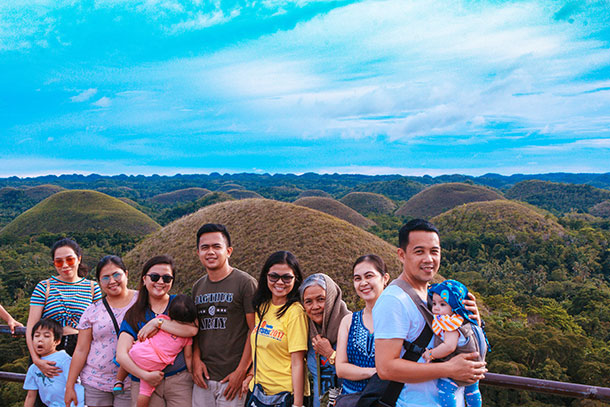 On our second day, we contacted a local tour operator to take us on a Bohol Country Tour. For a group of 14 people, including 3 kids (with an infant) and 2 elderly people (my parents) this was a hassle-free and stress-free trip.
Personally, the highlights of the tour we're visiting the Tarsiers at the Tarsier Sanctuary, the lunch at the Loboc River, and of course the Chocolate Hills. 🙂
If you'd ask my sisters though, I'm pretty sure their's will include the zip line activity over the Loboc River. 😉
Holidays At Home
For those who do not know, we are originally from Leyte, thus our holidays were mostly spent at home.
And this year was no different.
It always feels good to be home over Christmas as it gives us time to appreciate our home town and reconnect with families and friends.
Like every other Christmas, one of our favorite stops is the Christmas Lights and Displays at the Palo Town Plaza. It always makes us feel the spirit of Christmas without fail.
Year-End Thoughts
Aside from the amazing opportunities to travel this year, there have been several lifestyle changes too. Plus some goal-realignment for me, personally.
With the coming year fast approaching, it is but exciting to see what lies ahead. 🙂
We have some pretty exciting trips planned for next year and I am excited to share it all with you as soon as I can.
Lastly, I'd like to thank you my dear readers for keeping up with me this year and reading the blog. It has been fun and I'm looking forward to sharing more trips, tips, photos, and stories with you all.
Happy Holidays!
XOXO
Marvi
Like This Post? Pin It!