Looking for a family-friendly area in Calgary? There are plenty of things to do in Prince's Island Park in Calgary!
There are many things Calgary has to offer to anybody traveling to the city. Want to hike? Check! In search of new restaurants? Check! Want to go shopping or enjoy nightlife? Check! Downtown Calgary will give it to you! And if you need a place to relax and get away from the busy city? Calgary has it for you too!
There is one such place in Calgary where you can escape from the hustling and bustling of downtown Calgary.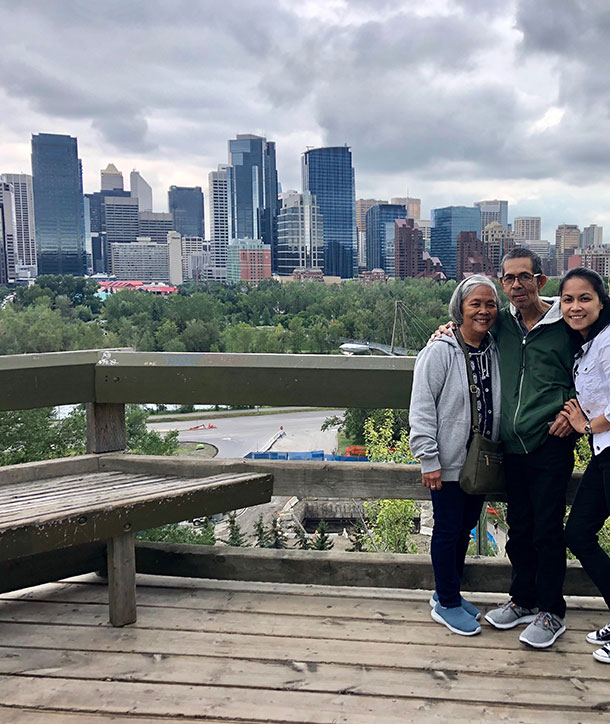 Named after Peter Anthony Prince – founder of the Eau Clair Lumber Mill, the 20-hectare urban park on an island on the Bow River is one of the most famous parks in Calgary, being recognized as an "urban oasis" since its opening in the '50s. It was completely renovated in 1999 with a wetland construction and native plant restoration and has since been an enviable destination in Calgary.
The park holds multiple large events and festivals throughout the year, including Canada Day and Calgary Folk Music Festival. These events and the fact that the park is an ideal place to relax makes it frequently visited by thousands of tourists and locals every day.
Day Tour and Entrance Fees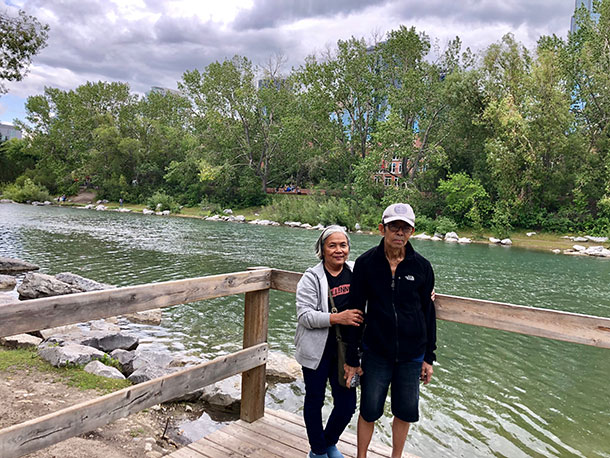 Like most parks in the area, the Prince's Island Park is open every day from 5 AM to 11 PM.
You don't need to spend the entire day exploring the entirety of the urban park, especially if you have other places in Calgary to explore in your day tour. As a matter-of-fact, it will only take you an hour to two to see Prince's Island Park.
The best part of it all is that it's completely free to enter the island park!
How to get to Prince's Park Island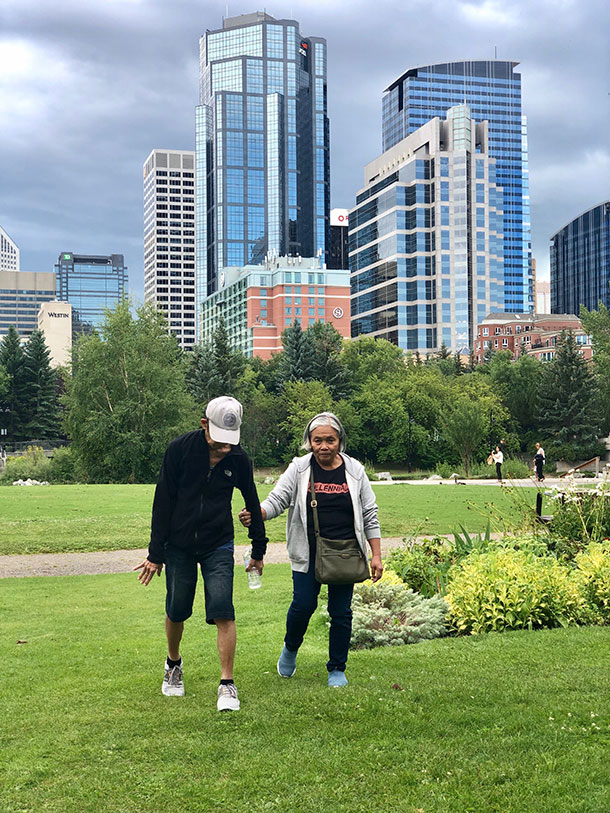 The island can be primarily accessed by numerous footbridges as part of the Bow River pathway. The island is linked by these three bridges: one to Eau Claire and downtown Calgary and a northbridge to the Memorial Drive and community of Crescent Heights.
By car or taxi
Vehicles have limited access to Prince's Island Park from the Prince's Island Causeway which connects to the corner of Eau Claire Ave and 6th street.
There are limited parking stalls in the park on normal days. Vehicle access to the park is, however, restricted during events. However, parking is available underneath and around the Eau Claire Market with an evening and weekend rate that starts as low as $3.
By train
You can also take the downtown C-train (route 201 & 202), with the nearest stop being 7617 of the routes 31 and 419. There are other options with stops less than half a kilometer away.
You can check the Calgary Transit for more information on this but only for a few.
Things To Do In Prince's Island Park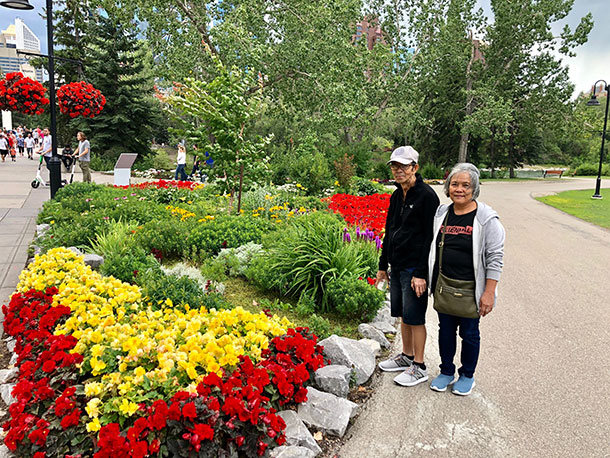 Whether you are on your own or with friends or family, Prince's Island Park offers a variety of events and activities which anyone can enjoy while on their visit.
If you interest yourself for a visit, here are the recommended things to do in Prince's Island Park with the family. This is a general list of activities and events which you can check out at the island park:
Enjoy the Festivals!
The park hosts plenty of festivals and events throughout the year. During summers especially, Prince's Island Park is filled with life and joy as it hosts various summer festivals and events.
The urban park is home to festivals and celebrations of events like the Calgary Folk Music Festival, Shakespeare by the Bow, Carifest, Canada Day, Heritage Day, Afrikadey, Expo Latino, and Barbecue on the Bow.
Most of these festivals occur throughout the summer, so you may want to time your visit around the city if you plan on checking out on all these events.
Quality family downtime.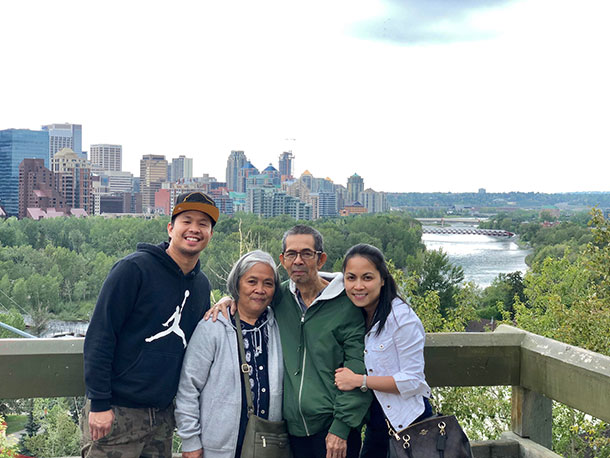 Prince's Island Park is known for being a clean and family-friendly space. It is a perfect place for the family to just relax and enjoy themselves.
Picnic tables in the picnic area are available for you and your family to enjoy your picnic. You can also opt to picnic under a tree or among the lush and green of the park around the picnic area.
There is also a playground where the kids can amuse themselves.
Physical activities to enjoy.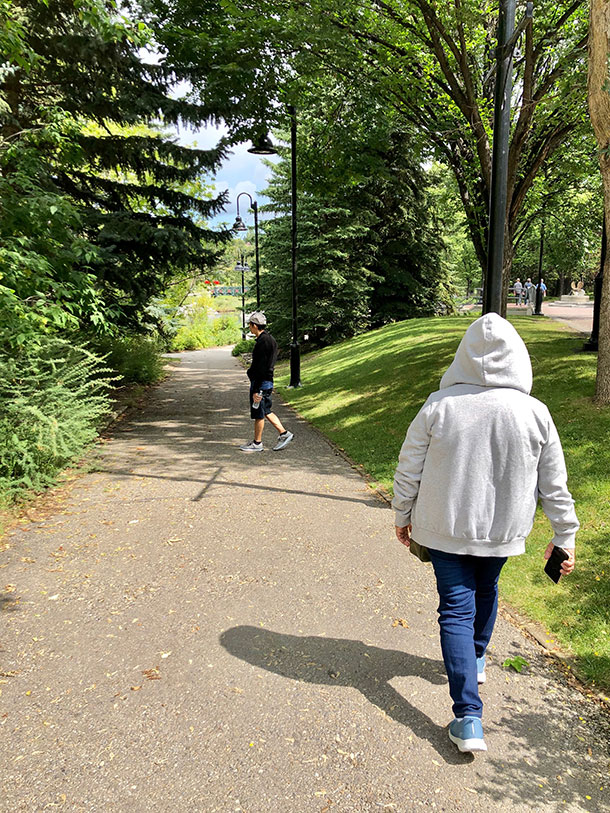 The pathway and hiking trails are safe for you to hike, bike, stroll, or ride along on rollerblades or a skateboard.
Except during Canada Day and Heritage Day celebrations where the park is expected to get extremely crowded, you can also take your dogs for an on-leash walk.
With the island being surrounded by the Bow River, you can canoe along the river.
During winter, tourists can enjoy cross-country skiing or outdoor skating on the lagoon.
Island Park Sight-seeing.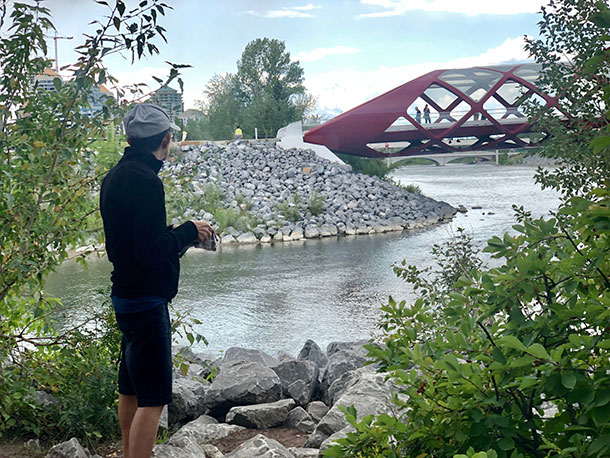 Being a natural park, there is so much beauty to see around Prince's Island Park.
There are flower gardens and water fountains (seasonal) to see. You can also watch Canadian Geese and mallard ducks.
During autumn, you can view the beautiful autumn foliage.
Enjoy food and wine.
Across the Bow River, there are food stalls in the Eau Claire Market which you can enjoy. You can even shop in this place!
If it's refined dining that you search for, you may want to check out the River Café – a full-service restaurant that is closed every January.
Gain knowledge while sight-seeing.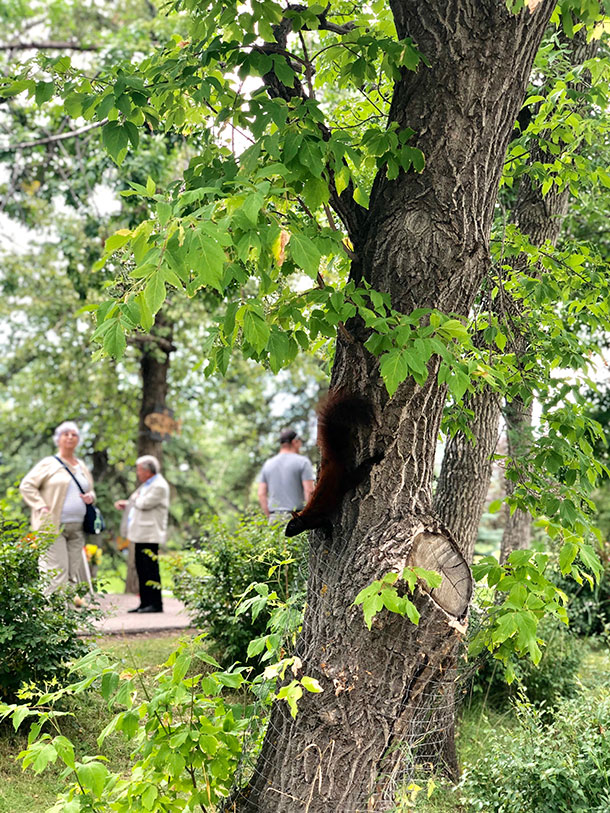 In Prince's Island Park, you can find the Chevron Learning Pathway on the east end of the park. When the city of Calgary approved of the renovation of the island, they constructed wetland and restored native plants. The pathway bends around this constructed wetland.
The Chevron Learning Pathway is an educational and environmental pathway where you can learn about wildlife, habitats, wetlands, and water quality.
Not only is the pathway environmental and educational, but it is also an important cultural and recreational resource, connecting people with nature.
Enjoy a walk at the Peace Bridge.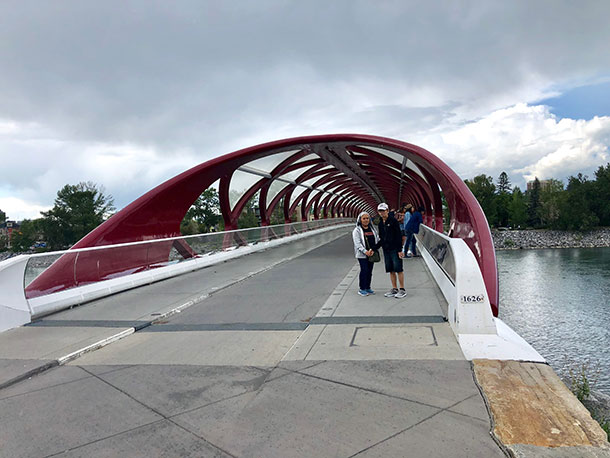 The Peace Bridge is a cultural icon in downtown Calgary that appears in travel books and posters around the world. It has an impressive architectural structure that requires no beams or cables to support its weight.
If you are visiting Prince's Island Park in Calgary, a walk through the bridge is guaranteed to give you amazing views at any time
There are a variety of activities that your entire family can enjoy. So, if you happen to be around the city for a visit or vacation, make sure to stop by Calgary's most popular park, the Prince's Island Park!
Like This Post? Pin It!