Going on a trip to CDO but don't know what to expect? Here is our CDO photo gallery for you!
So I have been making it a hobby to create photo collections of our trips. And this time, it's all about Cagayan de Oro and its nearby cities and provinces.
I have visited Cagayan de Oro thrice before our trip early this year. It was for work so I was not able to visit and explore the city as I would like to.
When I went back, this time with my travel buddies, I was able to explore more of this city we often dubbed as The City of Golden Friendship.
Today, I won't be sharing the activities of our trip. That will be a different post altogether.
What I will be sharing with you are the sights that make CDO and its neighboring cities and provinces a destination you should not miss seeing!
Come and take a look at our photo guide on what to see in Cagayan de Oro in the Philippines!
Photo Gallery of Cagayan de Oro
People think of CDO as the place to conquer the rapids and do some whitewater rafting.
That can be true, but CDO is also a place to capture great adventures! And some great restaurants too for foodies out there!
Here are some of our captured shots in the city: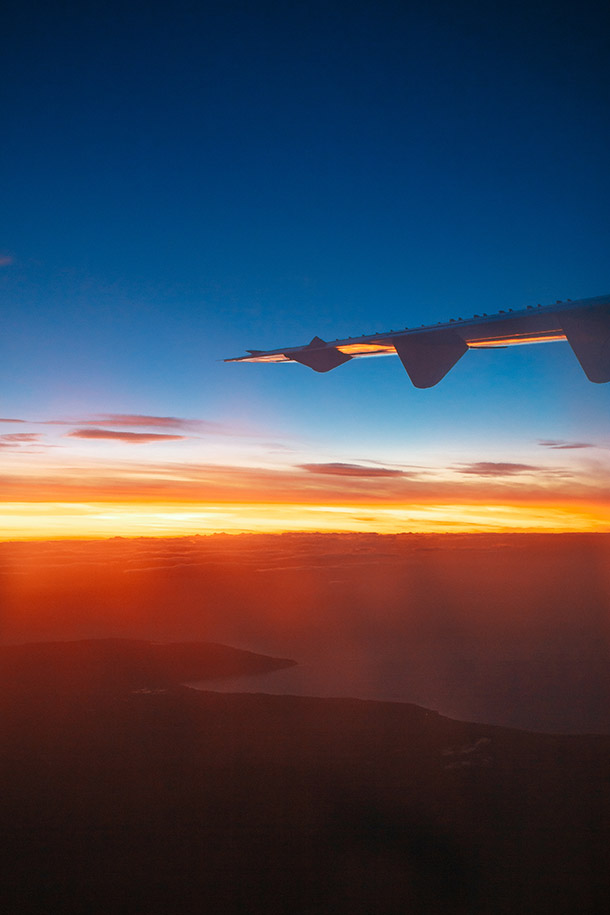 Our flight to CDO was early morning. This view of the sunrise greeted us from the plane as we were descending towards the airport…
Such beauty isn't it? A promising view of a promising trip!
My husband had to change seats to capture this shot! Good thing that there were few passengers and that some seats were vacant. Otherwise, we wouldn't be able to take this great photo!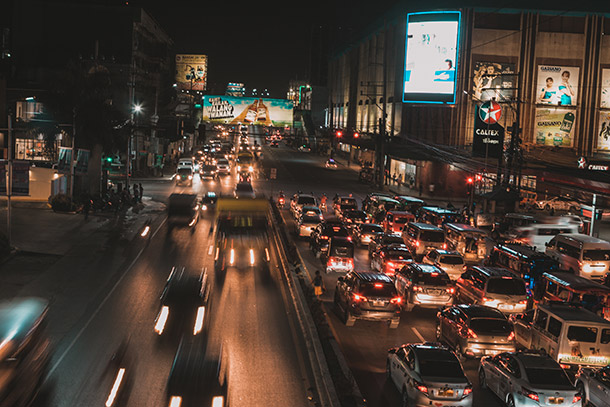 Long exposure shots from the footbridge connecting Gaisano and Centrio Mall. This was taken while we were out strolling on our first night in CDO.
CDO is urbanized so expect traffic (like most of the time). It was sometimes crazy just to be walking on the streets especially at the city center.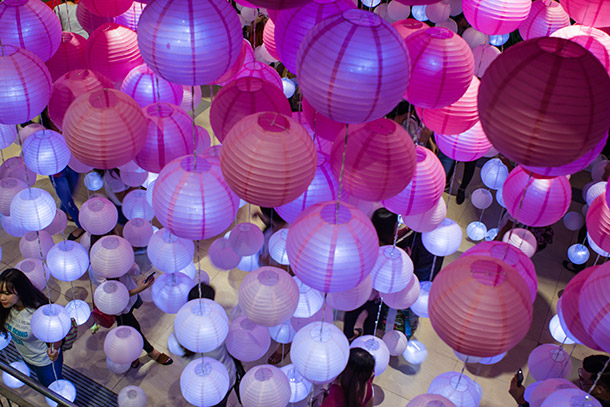 Here is a favorite Instagram spot of locals at the Centrio Mall. It's just a small strip in one of the landscaped outdoor areas in the mall… People were taking turns getting their pictures taken.
Of course, we also needed to stop and take a look. The lanterns were great as a photo background. I'm pretty sure this is seasonal too. It was close to the Chinese New Year when we visited so it was probably why it was there and on display.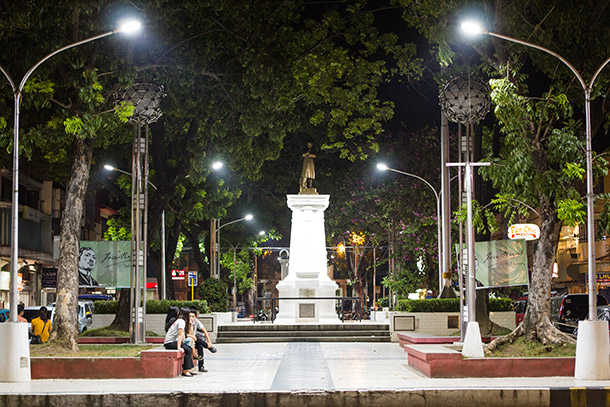 Here's a plaza near the Divisoria Market in CDO. We took a nighttime stroll here to observe locals and find a good place to have dinner.
The place is well-lighted and felt perfectly safe for a nighttime stroll.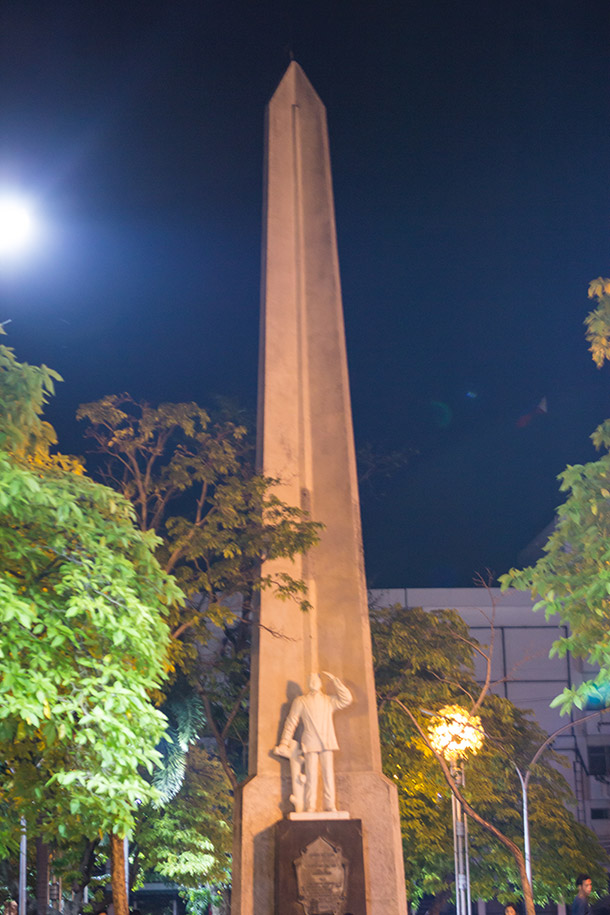 Here's another monument in the area. There are actually several monuments that dot the plaza. It is in the center of a crowded and busy street.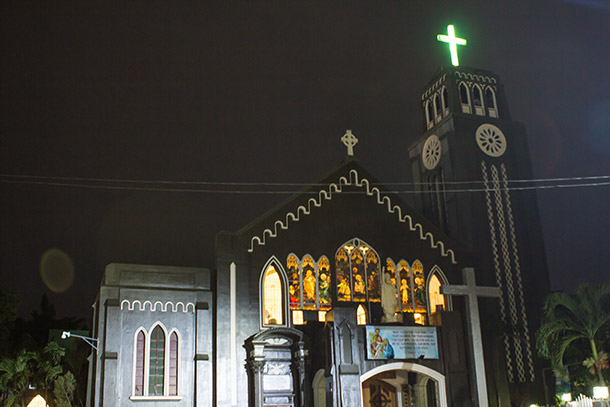 The Saint Augustine Metropolitan Cathedral when we visited at night. This was part of our DIY Night City Tour.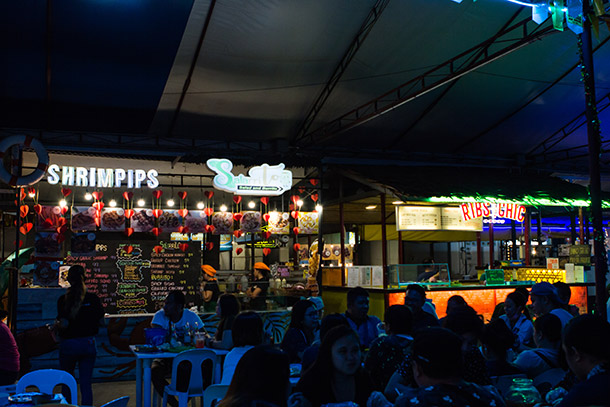 The Hive Food Park near the Limketkai Center. We passed this after our dinner at the Kagay-Anon Restaurant. There are several food stalls here that you can choose.
There was also acoustic music playing. This pretty much reminded me of Cebu's Sugbo Mercado.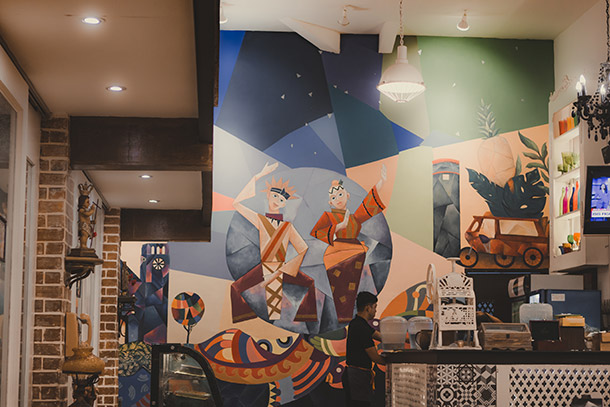 A mural or painting at the wall of one of my favorite restaurants: Cucina Higala. It showcases a lot of the famous landmarks of COD and its neighboring provinces.
Photos in Bukidnon
Most people visiting Cagayan de Oro is more likely to visit Bukidnon too. It is quite popular too because of the hectares of a pineapple plantation.
But what makes it popular nowadays too is the thrill and adventures that you can find at the Dahilayan Adventure Park and Dahilayan Forest Park.
Here are some of the sites to see in Bukidnon!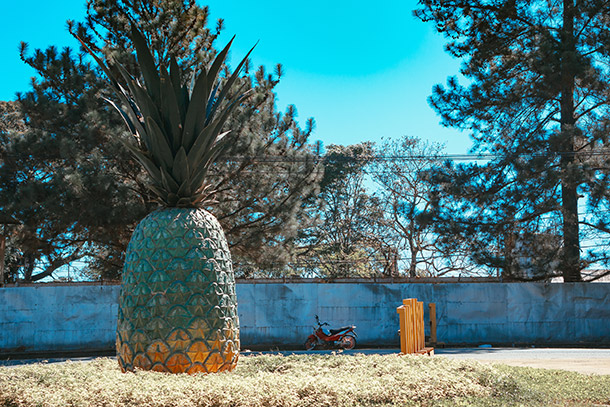 One of the landmarks when entering Camp Phillips in Bukidnon.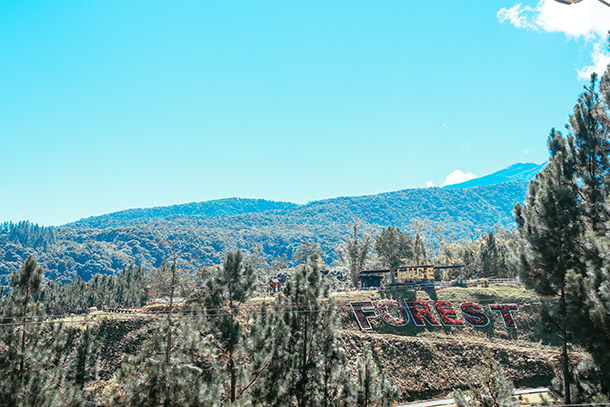 View of the Forest Park from the Adventure Park in Dahilayan. This is a portion of the Forest Luge track.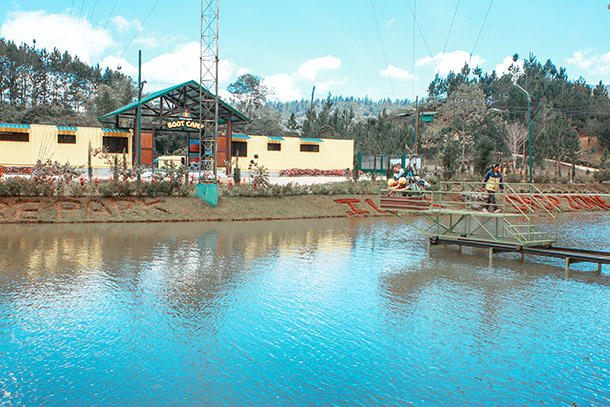 A couple preparing to take off at the Dropzone in Dahilayan Adventure Park.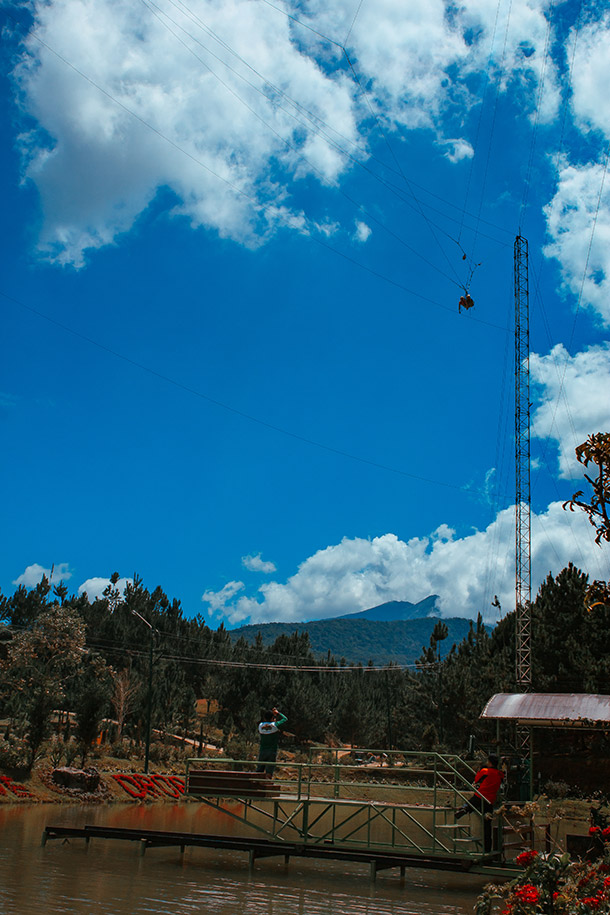 Look at how they will be dropped from!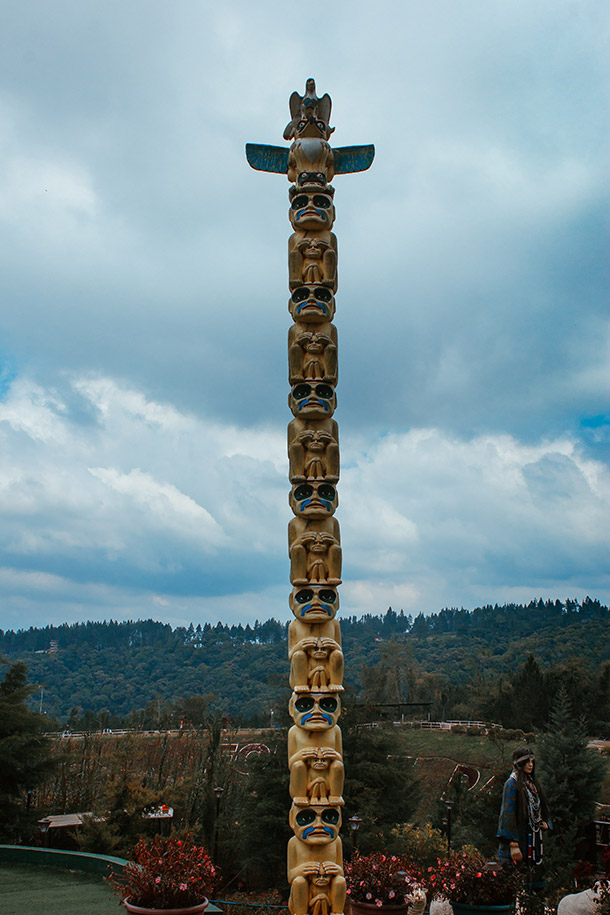 The Totem Pole located at the playground of the Dahilayan Forest Park.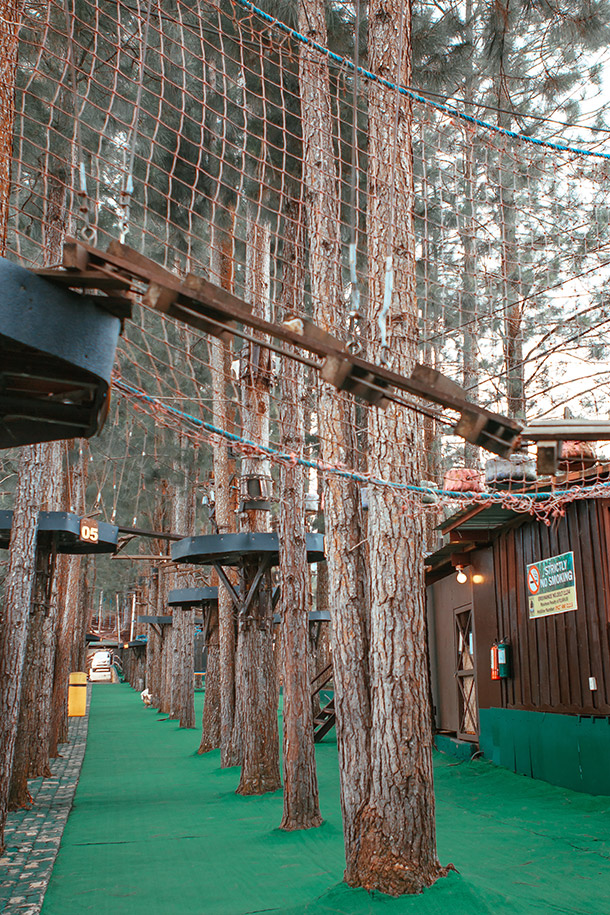 Tree Top Adventure at the Forest Park. They have a maximum weight requirement for guests who want to try this.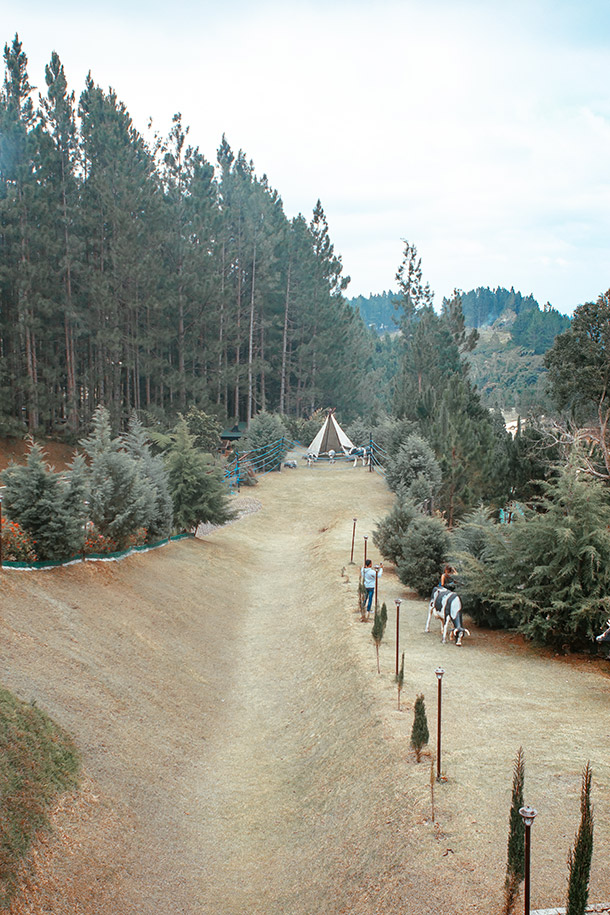 This is the area where the Zorbit Ball goes through. We did not try this though. I have an issue with closed areas so this is temporarily out of my league. LOL.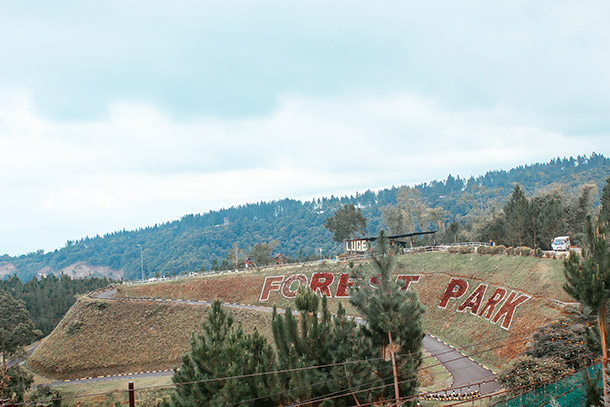 This is the view of the Forest Luge Track from the Hanging Bridge. We took our time to enjoy the view as we were passing through.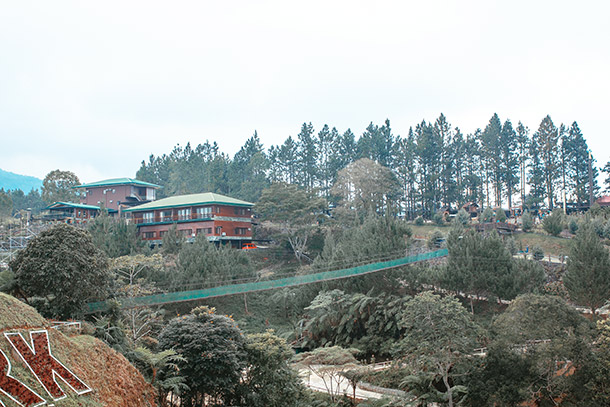 The hanging bridge at the Dahilayan Forest Park. You will need to pass through here to get to the Forest Luge from the main area/ playground.
Captures in Iligan City
Another best day trip from CDO is Iligan City.
The city is about 2-3 hours away and is known for its gorgeous and majestic waterfalls.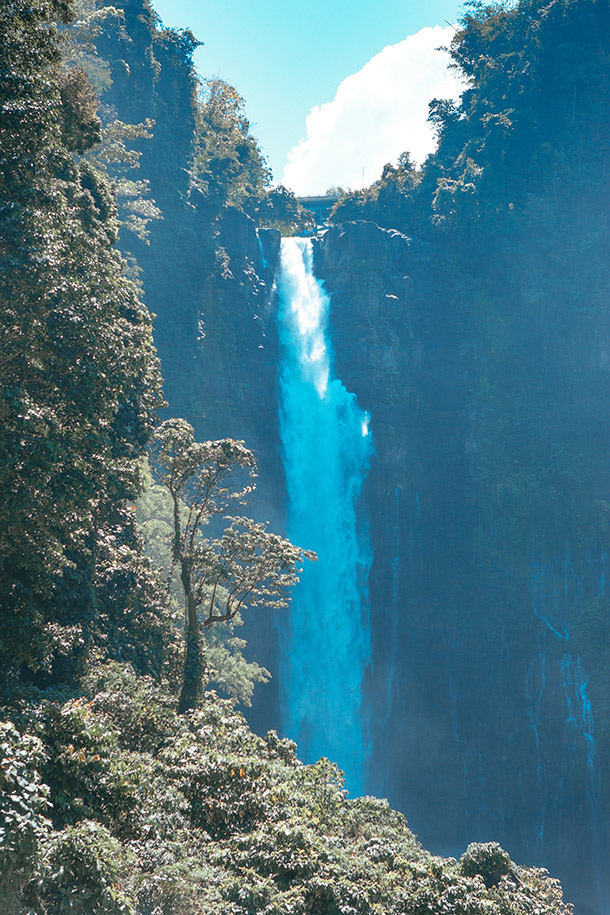 The Maria Cristina Falls in Iligan. This was the view when we visited.
Despite not seeing the 'Twin Falls' that the waterfall is famous for, this view took the breath away…
No longer an image from the textbook!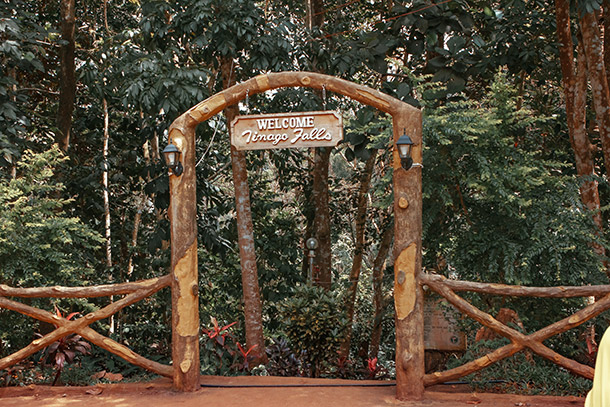 The entrance to the Tinago Falls. You'll need to take around 400+ steps to reach the falls.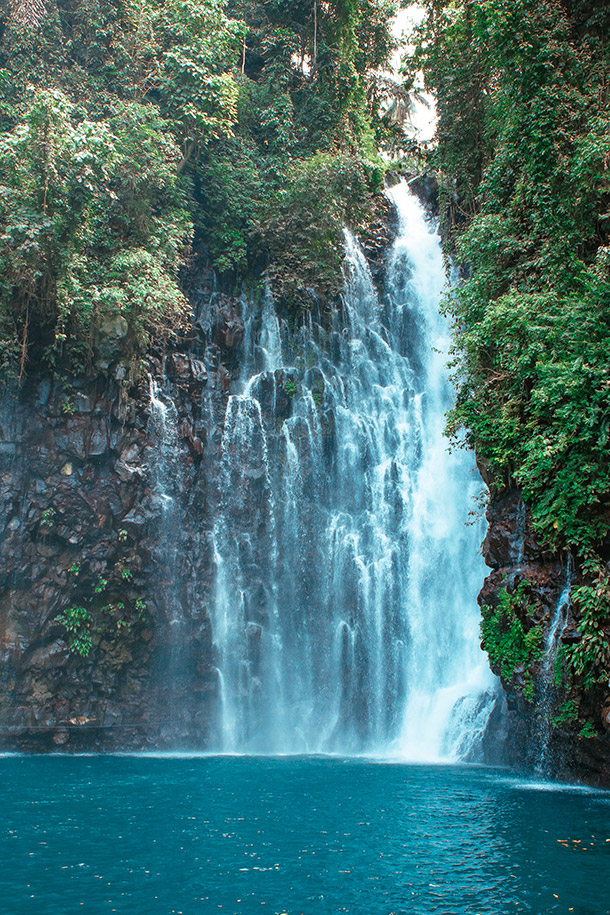 The view of the falls when we arrived. You can definitely feel the freshness of the air here.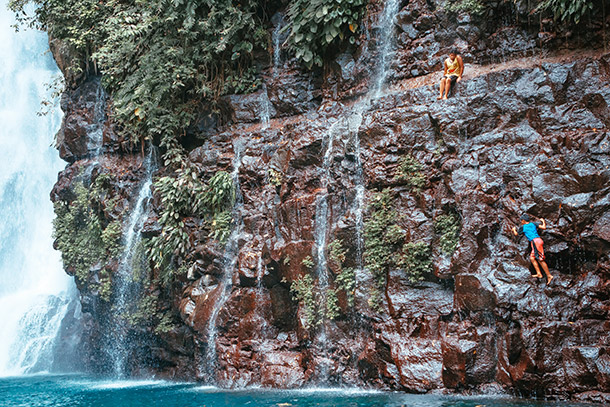 Kids and young adults climbing this rock for some cliff diving.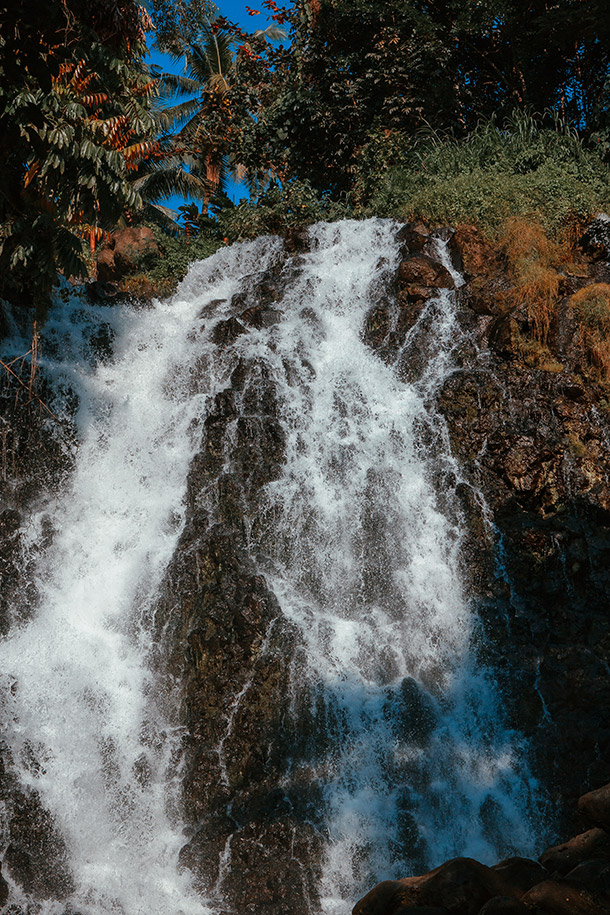 The powerful surge of water at the Mimbalut Falls in Iligan. This is included in the list of the Majestic Waterfalls in Iligan.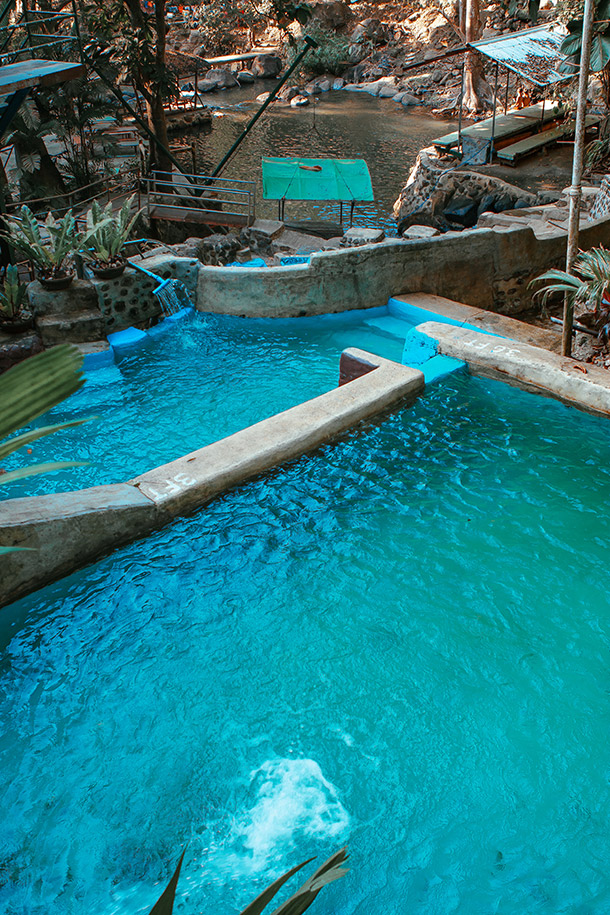 The man-made pool at the Mimbalut Falls. This is already included in the Iligan Paradise Resort and Eco Park.
So there you go… Some of the sights we saw during our short but eventful itinerary in CDO!
Have you visited CDO? If yes, where was your favorite place?
Do share it with us on the comments below… We'd love to hear from you!
Like This Post? Pin It!