A visit to Taiwan isn't complete without passing by Taipei. That said, planning your itinerary on things to do in Taipei is unavoidable and can be fun too.
We visited Taiwan for a couple of days with friends and managed to explore interesting places like Taichung and Taiwan's Northern Coast. Our hostel was located in Taipei, so we were able to enjoy some fun things to do in the city too.
Taipei's tourism industry is one of the major contributors to the country's economy. It has such a vibrant and diverse scenery that you can't help but feel good exploring its busy markets, Japanese colonial lanes, and wonderful street scene.
Things to Do in Taipei with Friends
If you are visiting the city and will just be there for a couple of days, here are some wonderful and fun things to do in Taipei with your friends!
Ride the Maokong gondola.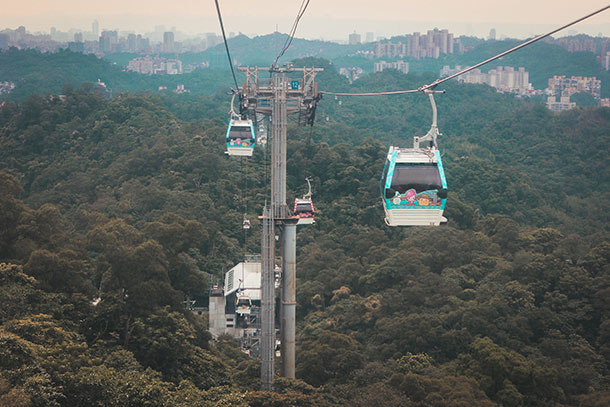 If you are game for some chitchats with friends and would love to see Taipei's skyline, this one of our recommended things to do in Taipei.
The views from the gondola are breathtaking especially once you pass the 2nd and 3rd stops.
There are 2 options of the gondola that you can choose from: the regular cabin or the glass cabin. We didn't know that there were two separate lines for that, so we ended taking the regular cabin going to the top and the glass cabin upon our return.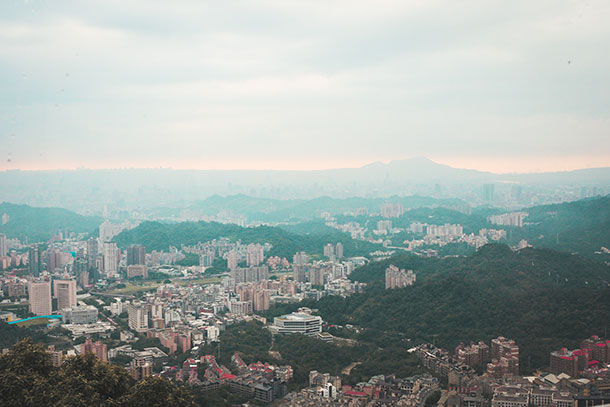 Both cabins were great but the views from the glass cabin (especially if you look below) are thrilling. There is a maximum capacity per cabin though so take note off that especially if you are in a big group.
Maokong, the 4th and final stop of the gondola is a small and quaint village in the mountains. There are food shops, tea shops and tea plantations here that you can go visit. Though they are a bit pricey for our budget.
The food and the milk tea we ordered were delicious though. So no complaints about that.
We spent around 1-2 hrs here, though we were unfortunate to have experienced half of the time looking for cover from the rain.
Despite the rain, we were able to witness a part of the golden hour while riding the glass cabin so it was a great way to end the trip to Maokong too.
How to Get Here: Alight at the MRT Station, Wenhu Line: Taipei Zoo Station. Walk to the Maokong Gondola's Taipei Zoo Station. Just follow the signs as you alight from the train.
Where to Buy Tickets: You can buy a ticket from the station itself (ground floor) or buy them through Klook. We did that and just redeemed the actual ticket at the station. It was a lot easier, to say the least.
Regular Ticket Price: Adults (NT$120 each way); Children 6-12 and Seniors over 65 (NT$50)
Go see the Taipei 101.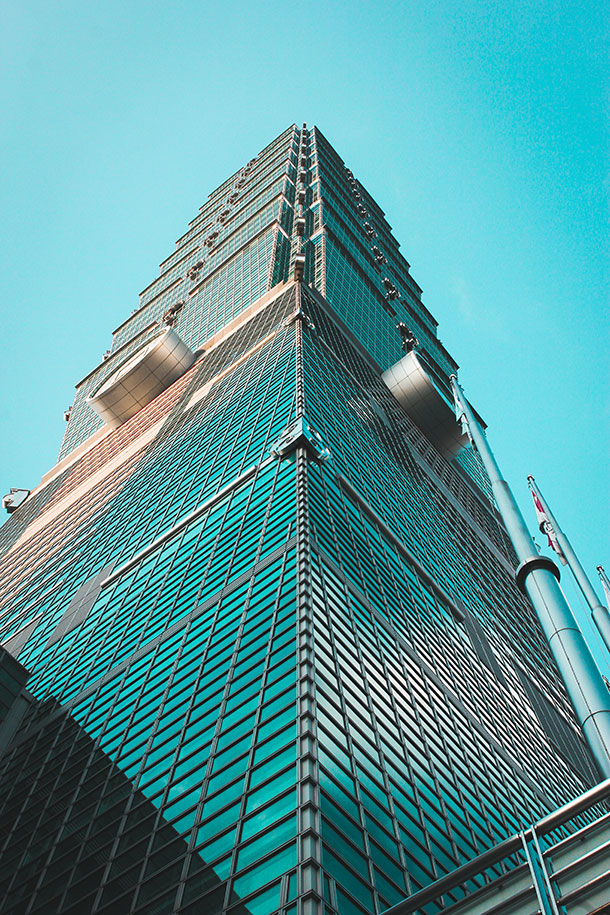 Our second recommended things to do in Taipei, is, of course, visiting the Taipei 101. You really couldn't say you've been to Taiwan if you haven't visited this architectural wonder.
The Taipei 101 is one of tallest buildings in the world and an engineering marvel in itself. It has around 101 stories and has a double-deck elevator installed that takes guests to the top in only 37 seconds. Wow!
In fairness to the experience though, we weren't able to notice any uncomfortable feeling when we went in too. So it was simply fascinating to see the elevator's digital floor location indicator as we were riding it.
When you purchase a ticket, you can visit the observation deck and the museum at the 89th. One of the must-see things at the top is the tuned mass damper. It is located at the core of the tower which keeps it from swaying.
For engineers and architecture-lovers out there, this is a great place to visit indeed! My husband is one, so you can just imagine his excitement when we visited.
The observation deck allows you to see Taipei from different sides. We saw the city skyline and its mountain skyline too.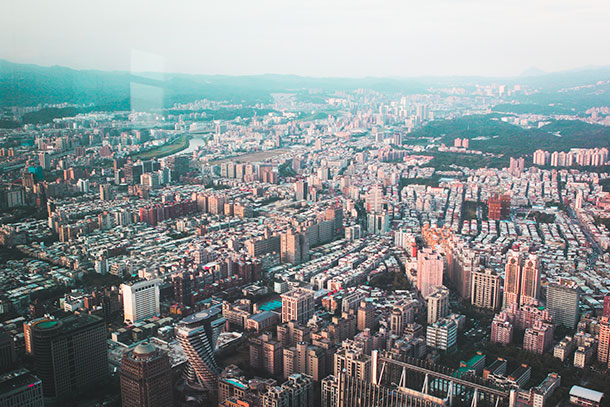 There are multiple areas to capture a great photo too, so I am sure IG lovers will love this place.
You can also climb up to the 91st floor for the outdoor observatory.
When you purchase a ticket, you will have to choose a specific time to go up. Since this is a popular attraction, there are plenty of tourists visiting daily.
Ours was scheduled at 5-6PM, but we arrived there 30 minutes past the time scheduled. Since it was booked online, we were supposed to redeem the actual ticket from the self-service ticket machine at the Ground Floor.
But, because we were late, we had to proceed to the ticketing counter and just see which time was available. Fortunately for us, the next schedule was still open and there weren't that many guests too. So we were immediately ushered in.
The visit to the observation deck was amazing and we managed to get gorgeous views of the city's skyline.
While looking for the elevator that will take us down, we passed this expensive shopping area for gems too. And it took us a while because most of the displays were very eye-catching.
How to Get Here: The Taipei 101 is located at the Xinyi Shopping District. For those who are taking the MRT (like we did), you can take the red line (Xiangshan train) to the Taipei 101 Station. Just follow the signs when you arrive at the station.
Where to Buy Tickets: You can buy a ticket inside the mall (at the entrance to the observation deck, to be exact). You'll have to go 5 floors up first to get to the entrance or buy it in advance online. Ours was bought in advance too, so redeeming the actual ticket was easier, and we were able to enjoy a discount too.
Regular Ticket Price: NT$600.
Ride the hop-on-hop-off bus.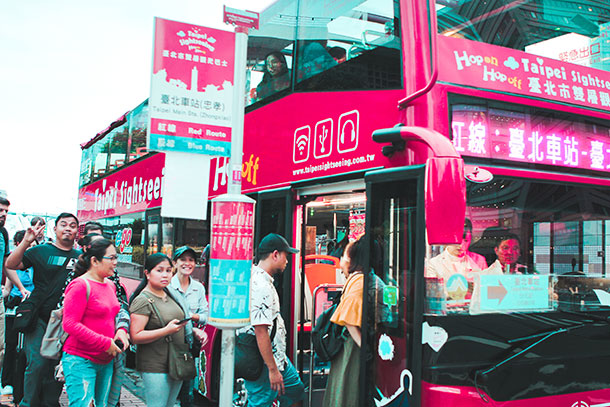 Who doesn't love hop-on-hop-off buses? If you have been reading my blog, you'd notice how much I love trying these buses out whenever I get the chance. Especially since our trips are mostly for just a couple of days only.
We tried this in Hong Kong with my family and we tried it here in Taipei too, with friends!
There are several routes that you can enjoy: The Red Line and the Blue Line. Plus, they also have night tours if you want to see the city lights at night.
We tried the Night Bus during this trip, and because we have already tried the historic walking tour earlier in the morning, we had a pretty good idea of the places we were passing by.
What was funny about this part of the trip, though was that we didn't see the staff/personnel at the front of the line. So I was a bit frustrated at first because I knew that we had to redeem the tickets first before we could hop on the bus.
Besides, there were 2 lines and the time indicated on the voucher was almost up. LOL.
Anyways, once we saw the female staff, we just showed her our ticket. She then pointed us to the line we were supposed to wait. Once the designated bus arrived, we were ushered in. But not before she collected our ticket and gave us the bus stubs.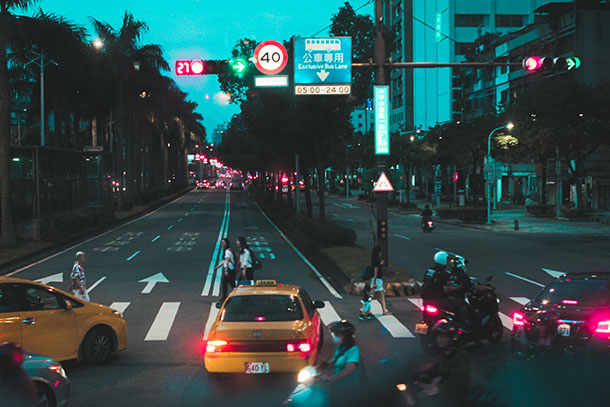 This was personally, as a self-declared control-freak, took time. I thought that if she was able to get the tickets fast enough before the bus arrived, we could've ridden the bus in a more faster pace. But anyway, it was just an opinion. LOL.
Unlike most of the buses I've tried: in Macau, Hong Kong, and Singapore, the bus we rode on was not fully open at the top. Most of the second deck had a roof/ cover.
We wanted a much more exciting view, though crossing our fingers that it won't rain. So we decided to sit at the roofless portion to enjoy the experience more.
Over-all, it was exciting to see the city bustling with city lights and people walking about. The Taipei 101 was also a sight to behold with the building lighting up at night too.
The tour took us around 1 hour and 30 minutes. And by the time we were dropped off (at the Taipei Main Station), it was pretty dark and we were ready to grab some dinner.
How to Get Here: The main departure location of the bus is at the Taipei Main Station at Zhongxiao. Take the M4 Exit and look for the sign of the hop-on-hop-off bus. If this is your first time, just look for personnel wearing uniform at the bus station.
Where to Buy Tickets: You can buy a ticket on the bus itself as you go onboard or reserve a ticket online (through their official website or partners). We purchased ours as a combo with the Maokong gondola ride, so it was a nighttime tour. But if you want the day time tour, you can also purchase it online and enjoy the tour the entire day.
Regular Ticket Price: 24 Hrs Pass (NT$600); 48 Hrs Pass (NT$1000); Daytime Ticket (NT$500); 4 Hours Pass (NT$300)
Avail of the free walking tours.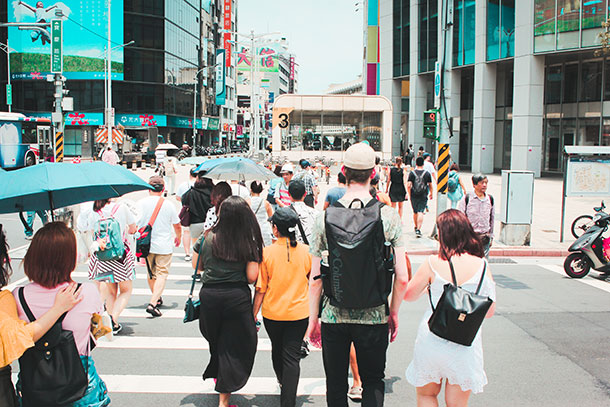 Who doesn't love free educational tours? Well, we certainly found it fascinating and tried one when we visited Taipei.
There are several walking tours around Taipei that you can enjoy such as a Taipei City Walking Tour, Taipei LGBT Private Walking Tour, Food Walking Tour, and Monga Walking Tour. These are all amazing experiences that you can also try with friends.
If you want something cheaper and just 'tip-based', the Taipei Free Walking Tour Historic Route, Taipei Free Walking Tour Modern Route, and Taipei Free Walking Tour Golden Age Route are also great options.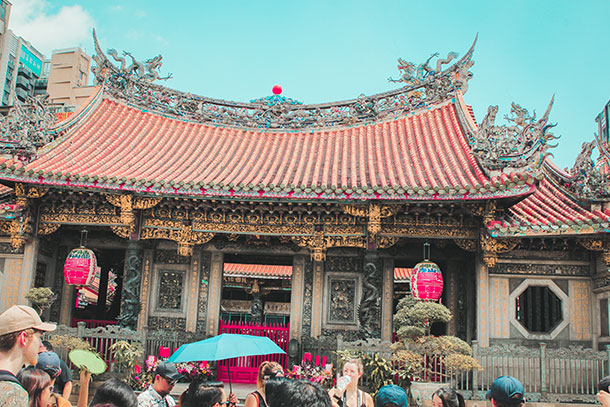 We availed of the historic route on our first day in Taipei and it was a fun way to be introduced to the city albeit the heat.
The tour took about 3 hours and was guided around the important historical sites in the city. Our guides, Harry and Coco were very approachable too. We enjoyed listening to them give out facts regarding the history of Taiwan and how it became the city it is today/
How to Get Here: The main departure location of the tours vary depending on which tour you are availing. Ours was at Exit 1 of the MRT Longshan Temple Station.
Where to Reserve a Slot: You can reserve a slot online through Klook, just like we did. You'll receive an email confirmation with several reminders. At 10 AM (which was the meet-up time), we just looked for our guide and then presented out ticket voucher.
Regular Ticket Price: Not applicable.
Go food tripping and shopping at the Night Market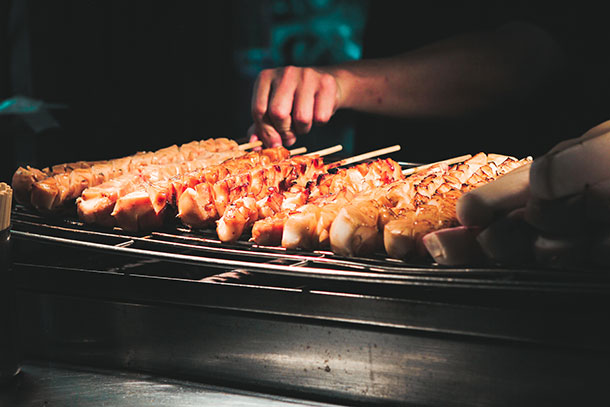 Night markets in Taipei are famous. You can eat your heart out here and shop until you drop (or until your wallets are empty. LOL)
Taipei has a lot of great night markets that you can visit every night of your stay! This is definitely one of our recommended things to do in Taipei. Our personal favorite is the Ximending Night Market and the Shilin Night Market.
We visited the night markets before grabbing dinner. Our time would be spent mostly window shopping. Although, we'd scout for some souvenirs too.
Aside from looking for souvenirs, the Night Markets are favorite haunts for people who love eating. You can try the infamous stinky tofu, pineapple cakes, pork blood cake, and Taiwanese meatballs when you visit.
For those who love going on tours to meet other travelers and experience local favorites with a guide, there are various paid night market tours you can avail. These are the Taipei Night Market Tour, Taipei Night Market Michelin Food Tour in Ningxia Night Market, and the Shilin Night Market Food Walking Tour in Taipei among others.
How to Get Here: The main departure location of the tours vary depending on which tour you are availing. Make sure to read the instructions before starting with the tour. If you are not availing any tour, simply check out the list of Taipei night markets then navigate through the city's MRT.
Where to Reserve a Slot: You can reserve a slot online through Klook if you are availing any type of night market tour.
Regular Ticket Price: Depends on your destination.
Drink all the milk tea you want.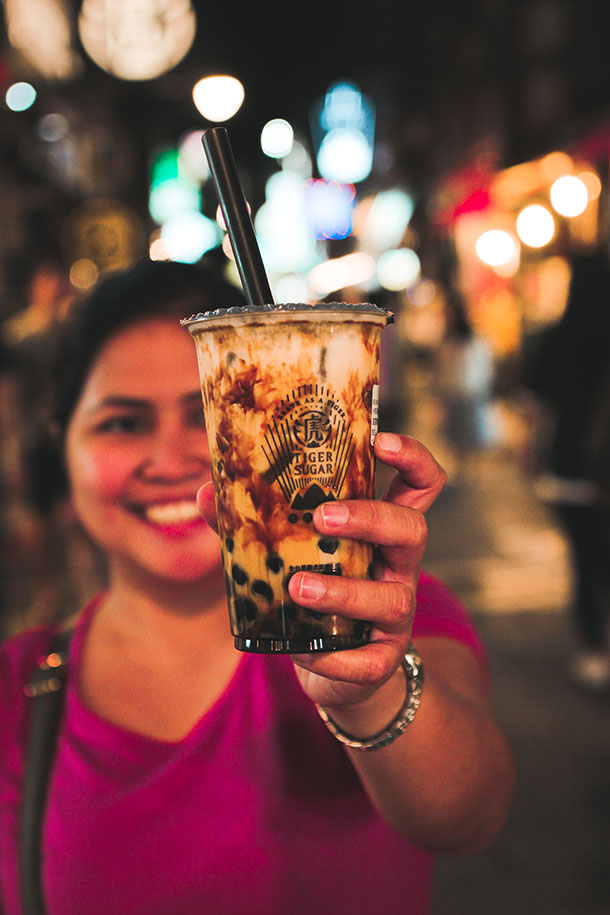 If you love milk tea, Taipei is the best place to try out a variety of those delicious drinks!
From the airport to the MRT station, to the streets, night markets… Almost anywhere you'll see stalls of shops selling milk tea.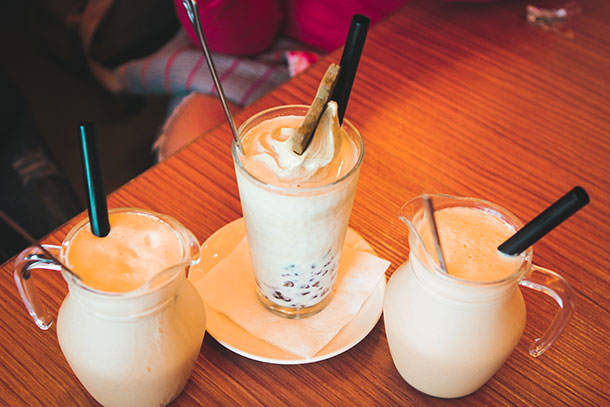 Prices vary depending on the size and the flavor. Some of the popular milk teas are those from Share Tea, Tiger Sugar, and Coco.
Though it'll be fun to discover new flavors while there too!
Refreshing milk tea is especially desired when you are walking under the heat, wouldn't you agree?
Visit museums.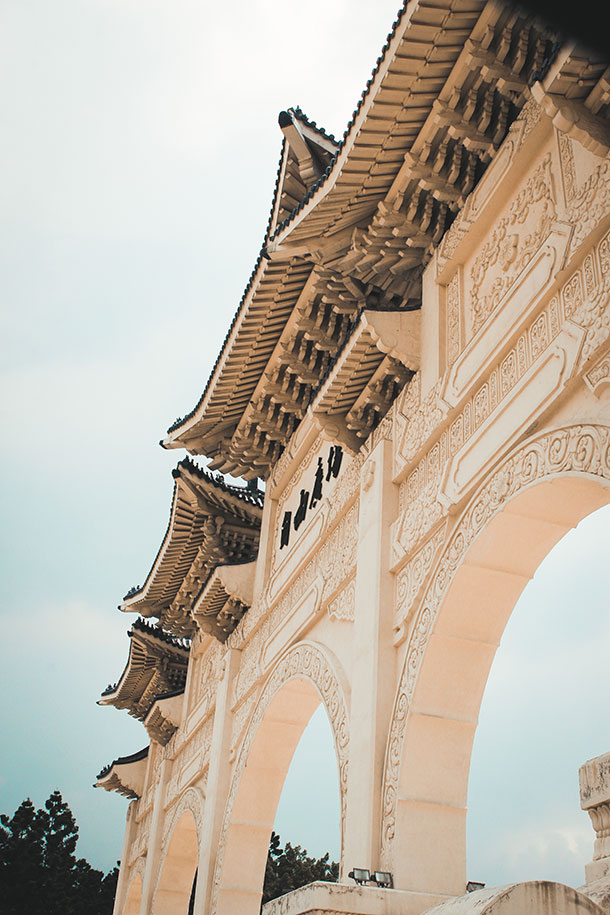 Another one of the memorable things to do in Taipei is visiting museums. Taipei has several museums that you can go to including the National Palace Museum, the Shung Ye Museum of Formosan Aborigines, the National Taiwan Museum, Miniatures Museum of Taiwan and Taipei Astronomical Museum.
There are so many museums in Taipei that you can visit with your friends but it'll be impossible to see them all. Except maybe if that's all you are going to do in the days you are there.
We recommend you research about them carefully before deciding on which to include in your itinerary.
Some of these museums can be visited after your Free Walking Historic Tours. These are the National Taiwan Museum and the Evergreen Maritime Museum.
That said, some of our recommended museums, aside from the National Palace Museum are the Taipei Fine Arts Museum and the National Taiwan Museum. They also have the Miniatures Museum of Taipei, Museum of Contemporary Art, Evergreen Maritime Museum, and the Bopiliao Historical Block.
How to Get Here: The location per museum varies, so I recommend checking out the map below to plan your route:
Where to Reserve a Slot: Museum tickets can be purchased at the museum directly before you enter. However, if you are like me who loves to have it in advance, you can still book online. The following are the tickets you can book in advance:
National Palace & Shung Ye Museum Ticket
National Palace Museum E-Ticket
Miniatures Museum of Taiwan Ticket in Taipei
Gold Museum Admission Ticket with Packed Lunch
There are specific instructions to redeem your ticket per activity. So be sure to read yours first to avoid hassles during the trip
Regular Ticket Price: Depends on your destination.
Travel Tips When Visiting Taipei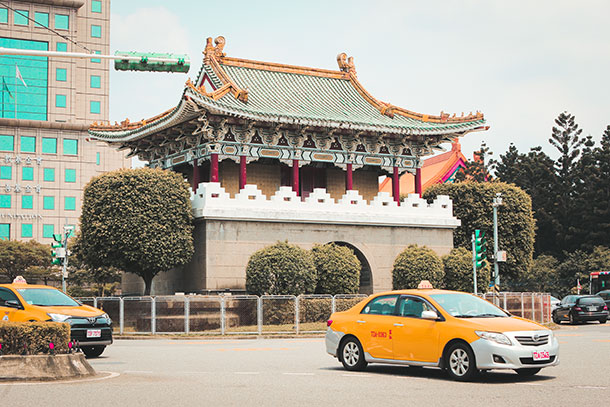 If you are visiting Taipei, remember to take note of the following things to make the most of your stay:
1. Stay hydrated and bring a water bottle with you especially if you are going on a walking tour.
2. Wear comfortable shoes. You'll have fun exploring the night markets and museums. So be sure to wear shoes that won't leave your feet blistered after.
3. Bring a cap or an umbrella when you visit Taipei, especially during summer when the weather is hot.
4. Remember to be mindful of signs around the MRT. Example is walking on the left and standing on the right when riding on the escalators. This is also true for following MRT etiquette such as paying attention to the yellow line where you should queue. And, of course, not being too noisy when inside the station.
5. Save your receipts when traveling. You can leave it on donation boxes found in convenience stores.
6. Be mindful of cultural taboos when traveling to Taiwan.
You see, despite being in the city for just a couple of days, you can still try out fun things to do in Taipei.
Have you visited this wonderful city? What are your most recommended activities with friends?
Share it with us in the comments below!
Disclosure: We use affiliate links on this post. Meaning, if you book any tour/activity by clicking on the link, I earn a commission at NO EXTRA COST to you. Thank you for reading the blog!
Like This Post? Pin It!