Ilocos has never been on my bucketlist. I've always imagined it to be a tedious trip because of its location. But my perception changed when I went on an Ilocos tour with friends.
For those who do not know, Ilocos is located in the northern region of Luzon. To get there, you'll have to go on an 8-hour land trip from Manila to reach the southern-most part.
Although admittedly, expressways have made traveling to this region far more easier than before, it's a trip that those of us from Visayas needs to plan thoroughly.
Our friends, however, have decided it's time that we explore Luzon and what better way than to get the feel of Luzon's northern region by exploring the Ilocos tour!
Over the years, Ilocos has several amazing tourists spots that warrants a 2 to 3 days (minimum) to visit this part of the Philippines.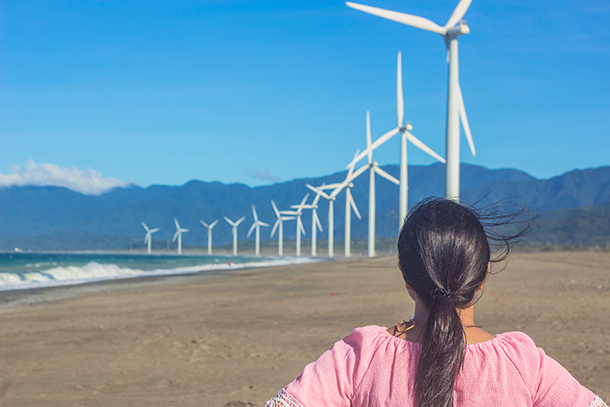 Honestly, prior to our trip, I never had any idea on the beauty that Ilocos and its regions have to offer. I usually prefer nature tripping from road trips as road trips can be very tiring.
Road trips for me needs some preparation so as not to get sick while on the road. Admittedly, I've improved over the years as traveling has in so many ways, changed the way I perceived about long trips.
Ilocos was a trip that, up until now, has been overshadowed by other provinces in the Philippines including Palawan, Boracay, Camiguin and Cebu.
I've been given the opportunity to explore Ilocos on a 3 day trip with friends. Actually, it was a 5-day trip that involved several side trips.
We have spent 2 days exploring some parts of Manila and its nearby provinces and another 3 days checking out Ilocos' tourist spots.
Like most people who are balancing their day jobs, we were out to explore as much as we can on this 5-day trip.
Below is our itinerary for an awesome Ilocos Tour plus our side trips for a maximum fun travel with friends!
Manila Day Trips Itinerary
Day 1: Manila Arrival, Intramuros Walking Tour & Binondo Food Crawl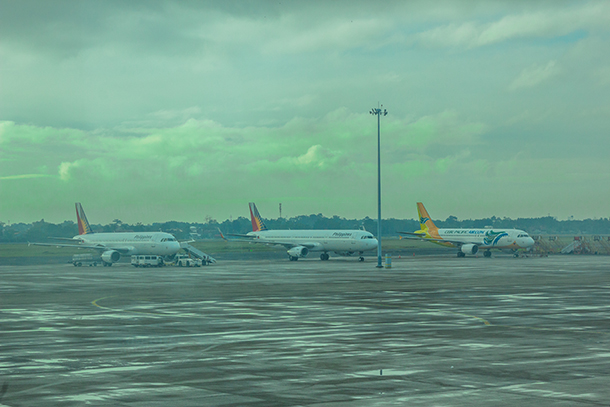 We arrived in two (2) batches to NAIA from Cebu. The earliest was around 3AM in the morning. We did not want an early morning flight as we still need to ensure my daughter was settled in with her Lola and Lolo (grandma & grandpa). So we booked a much more reasonable time (for us).
Our flight arrived in Manila at around 9AM (with the usual delays from the airline). My friend who was organising the entire trip for us, hired a vehicle to take us in and around Manila including our Ilocos Tour.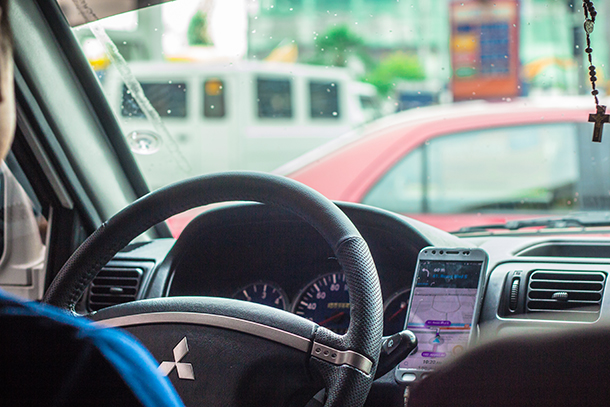 She was able to get in touch with a local car rental (Indak Outdoor to be exact) which cost around 20,000 Php (380.33 USD) for 5 days. This already included the driver and the gasoline. It was pretty convenient for us as we were saved from the hassle of daily commute.
Upon arrival we had our late breakfast at the Mall of Asia (MOA) where we also meet up with some of our friends who are based in Luzon.
We were never really the type to chill for an entire day (except when necessary). So after an hour or two of catching up, we finally left MOA for our first event of the day: the Intramuros Walking Tour!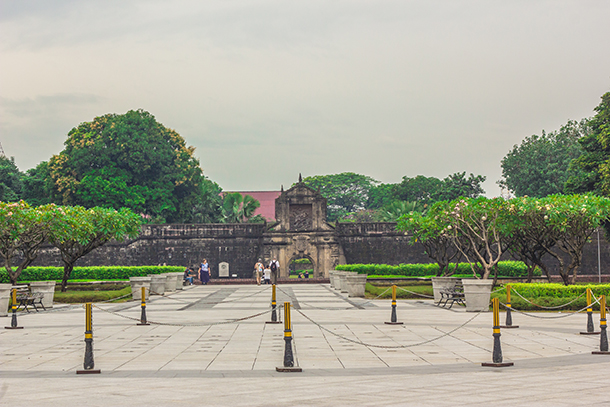 We were dropped off near the gate at Fort Santiago at around 11 AM. Our driver went off to look for a parking space while he waited for us to complete the tour.
Our friend who is from Manila and was into organising trips for us, served as our guide for the entire trip. Intramuros is pretty spacious, so it was impossible for us to explore the area in 3 hours (it was more or less our allotted time).
We just covered some interesting points of interest including the Manila Cathedral and Baluarte de San Diego Gardens among others.
By 2PM, we were ready to go on a food tripping adventure in one of Manila's favorite foodie destination: Binondo!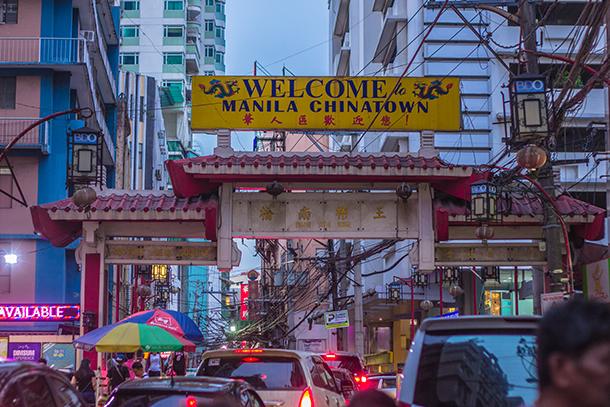 Binondo, also known as Manila's very own Chinatown, offers a wide array of delicious food stops. Though not all of them are exactly Chinese food, we were able to sample some amazing treats including lumpia, fried chicken egg tarts.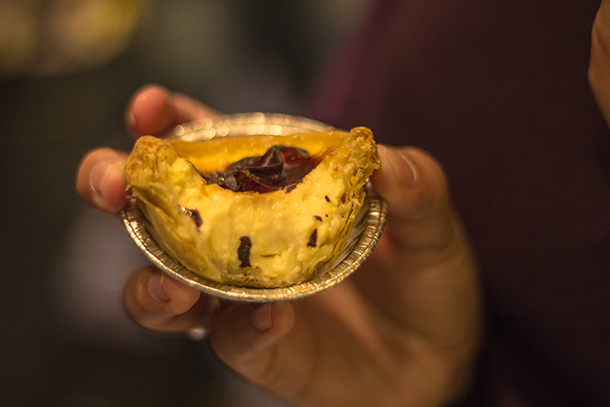 Be warned however, as these seemingly ordinary food are pretty tasty and worth every bite!
The only downside about our Binondo Food Crawl was that we were full by the time that we were ready to start our food tour. Hence, we only got a chance to taste a few dishes and was able to visit only 5 restaurants in Binondo.
The limitation of visiting only a few of Binondo's restaurants was also mainly due to the fact that it was getting a bit late. And one of our friends needed to go home as she had to report to work later that night.
Nevertheless, the food crawl in Binondo was a delicious treat for the taste buds. I have included a detailed map of our Binondo food crawl that I'm sure will be very helpful for you!
We finally decided to rest and asked the driver to drop us off to our accommodation for the night.
Day 2: Masungi Georeserve and Daranak Falls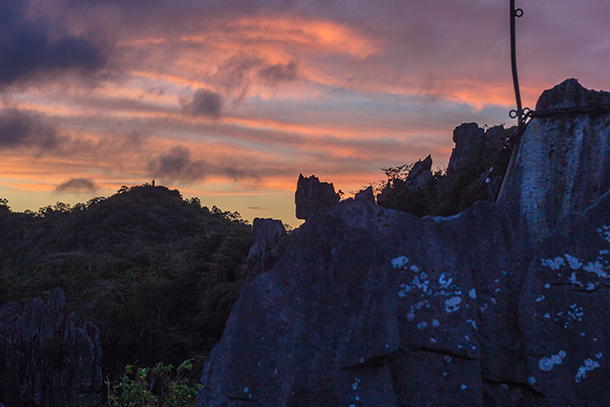 Our second day started off as early as 2 AM. We were set to explore the Masungi Georeserve in Rizal and our schedule at the trail was at 5:30 AM.
Knowing that we have at least an hour or two of driving, we hurriedly ate breakfast and packed up all our things. We weren't returning to the condominium (our 1-night accommodation) later in the evening so we had to make sure all our stuff was packed.
By the time we were done it was already 4 AM and we knew we had to rush!
One good thing about early morning trips in Manila is that you'll be able to avoid the usual stressful traffic in the metropolis. Instead of the expected 1 and half hour trip, we made it to the georeserve in only an hour.
We arrived close to 5 AM and since the georeserve does not open until 5 AM sharp, we had several minutes to prepare and to wake our groggy selves.
When it was officially opened, we had to walk all the way (about 5 minutes) to the receiving area where we were given a brief introduction and orientation about Masungi Georesereve. We also met our guide thereafter and officially started our trek before sunrise.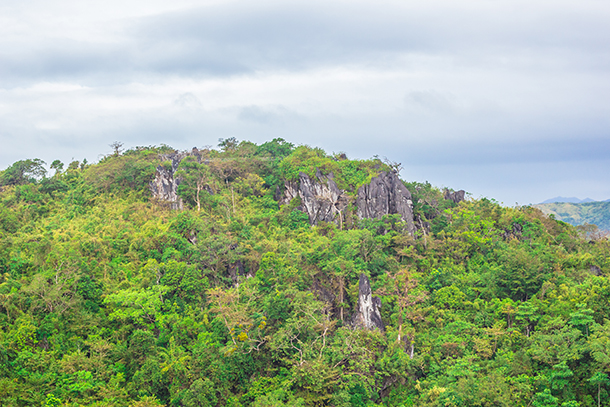 The trail at the Masungi Georeserve is a pretty easy one and are clearly marked. It's a beautiful reserve to visit with cool rope courses that will ease the redundancy of walking. There are several gorgeous viewing areas in the trail that will leave you breathless.
Our trail experience at the Masungi Georserve  is where I highlighted some travel tips, points of interests and basic yet useful information about the georeserve and how you can book your trip!
The entire trail lasted for about 4 hours (you can easily complete the trail in less than 4 hours if you walk fast enough). However, Masungi Georeserve is beautiful and you will not be able o enjoy it if you rush.
By the time we were done it was around 9 AM. The staff prepared some light and fresh snacks near the end of the trail. A good thing as the hike made us hungry.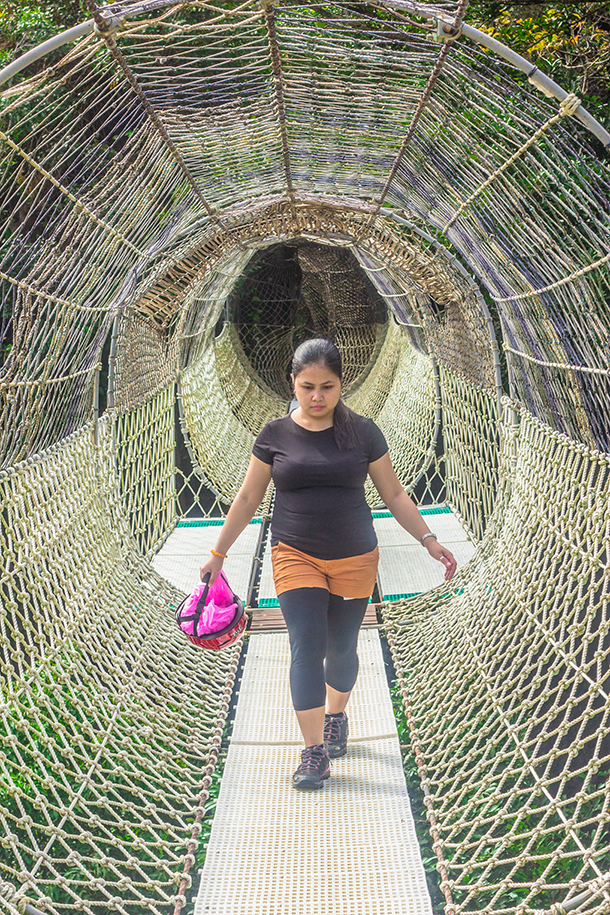 We took our time at the Sawa (the last stop) where we spent a couple of minutes enjoying the view and taking photos.
After collecting our things from the orientation area we returned to the car and drove to Cafe Katerina to pick some lunch. We then headed immediately to our next stop: the Daranak Falls in Tanay, Rizal.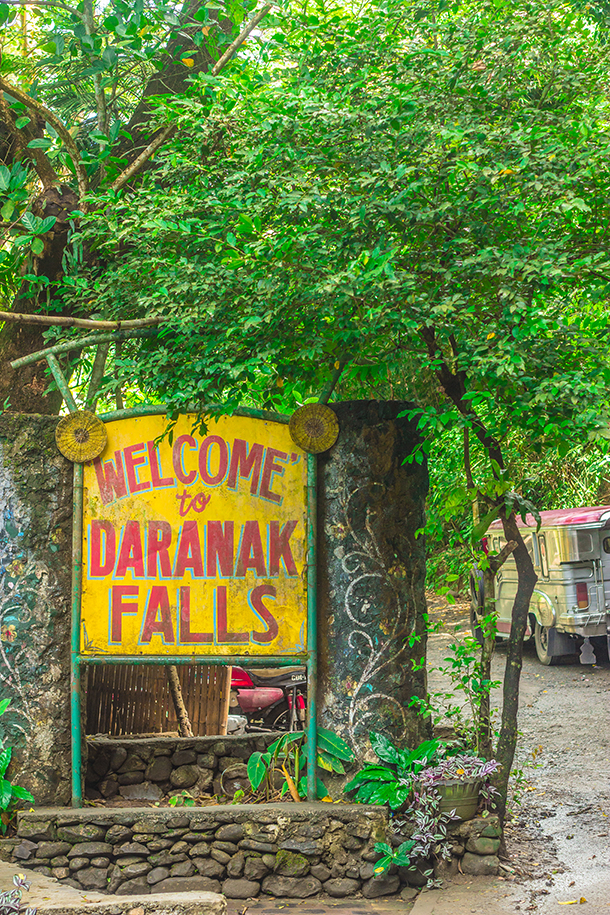 The drive was around an hour and we took it as an opportunity to rest our feet. After all, the trail may be easy but all that walking and waking up early can be exhausting.
We arrived in Daranak Falls feeling refreshed and already starving. After paying the entrance fee and choosing our cottage we finally unpacked our delicious meal and ate to our hearts (and belly's content).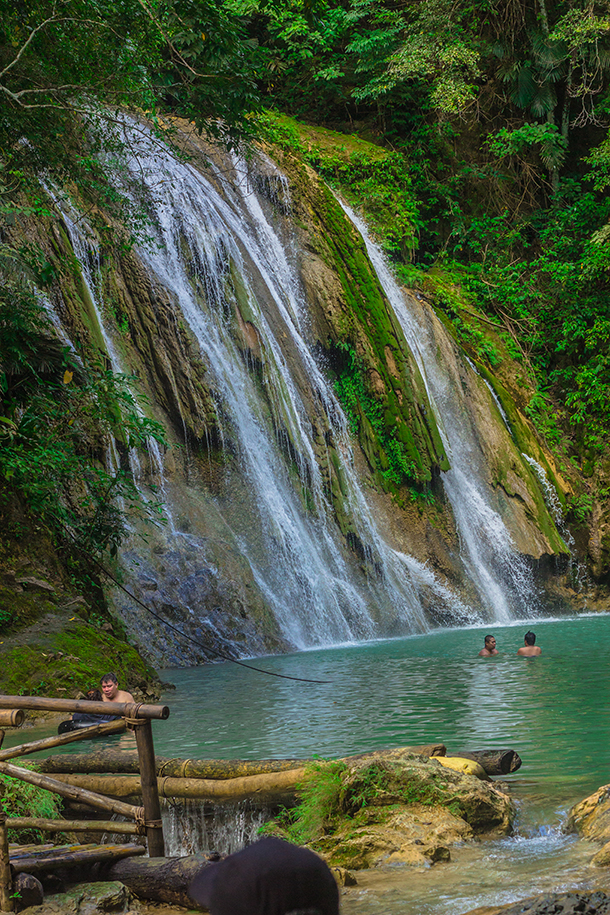 Full and ready to explore the falls, we headed to the main falls to see the area. At first I was hesitant as I did not want to be carrying around wet clothes for the entire Ilocos tour.
Thankfully, our friend volunteered to wash and dry our clothes for us. This pretty much convinced me to take a dip!
Never heard of Daranak Falls or perhaps have heard about it but unsure if you'd like to visit it? I've given some cool and pretty relaxing things to do in Daranak Falls that I'm sure will interest you.
By 4 PM, we were ready to pack up and leave for Manila and relax before our road trip to Ilocos Tourist Spots!
We were dropped off at the SM North EDSA where were to wait until 10 PM. Taking it as an opportunity to relax and cool off, we roamed around the mall and had dinner.
By the time that our driver picked us up, we were ready for an 8-hour sleep at the vehicle (or as ready as we can be).
Settling in was a bit hard. In time, we eventually let the rhythm of the car, as it wove along the road, lull us to sleep.
3 Days Ilocos Tour Itinerary
Day 3: Bantay Watch Tower, Vigan, Ilocos Sur & the Paoay Sand Dunes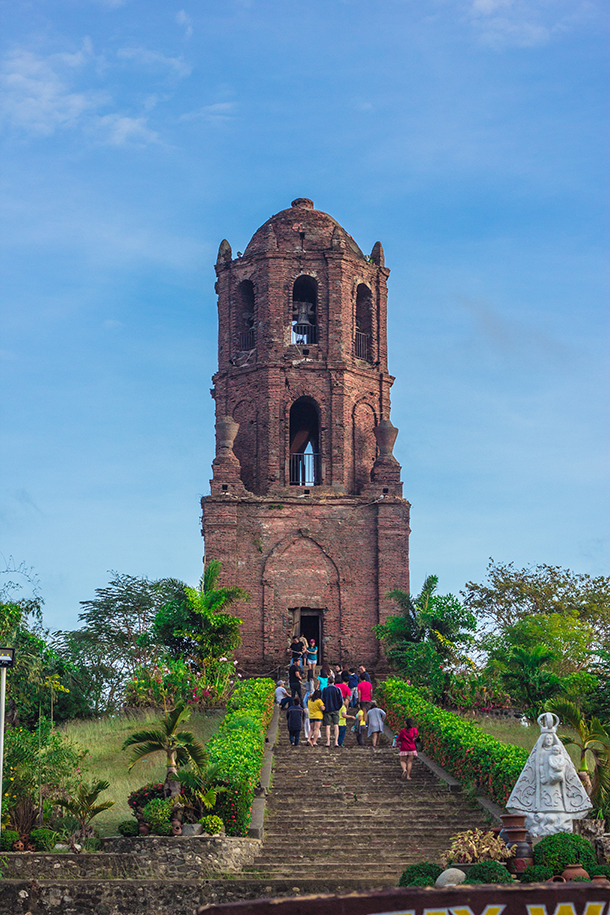 By 5-6 AM, we were already in Bantay, Ilocos Sur. We stopped at a local fast food chain for breakfast and a bit of freshening up.
Our original schedule for the day was actually Vigan. But we had to stop over at the Bantay Watch Tower which is one of Ilocos' historical sites.
It took us a couple of minutes to enjoy the view and get a good look at the watch tower. The tower served as a look out for pirates years and years ago.
After admiring the watch tower, we were soon ready to visit Vigan's Tourist Spot!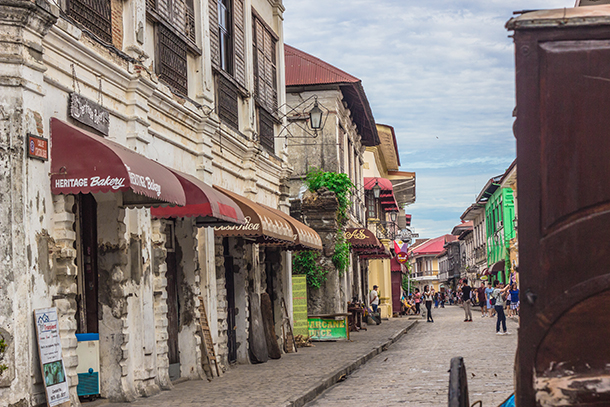 Vigan is popular tourist destination for those wanting to glimpse a little bit of history in the Philippines. The tourist spots in Vigan (at most) are mostly historical attractions that will leave you intrigued with the country's history.
It is a definite must-stop for anyone going on an Ilocos tour.
Among the amazing places we visited was Calle Crisologo – Vigan's most popular tourist attraction – the Vigan Cathedral and Plaza Salcedo. We even got a chance to try pottery at the Pagburnayan (albeit unsuccessful. LOL) and had a scrumptious lunch at the Hidden Garden.
We left Vigan at around 1PM and since we still had the time, we decided to try out the Paoay Sand Dunes.
If you want something adventurous, a sand dune adventure in Ilocos is a must and can be included in your Ilocos tour itinerary. Paoay Sand Dunes is just one of the sand dunes adventure in the region.
The drive to Paoay from Vigan was around an hour and a half. Having called for reservations previously, we were immediately assigned a 4X4 Jeep to take us around the Sand Dunes in Paoay.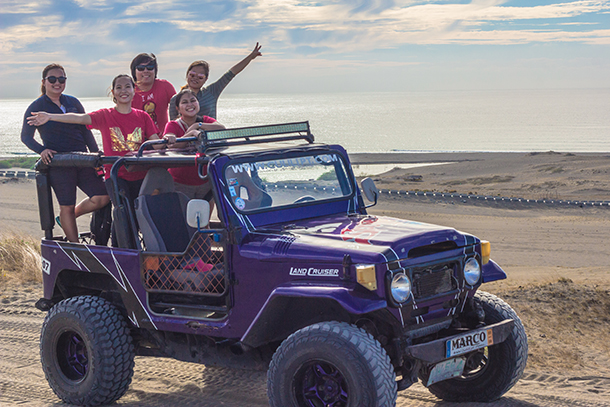 The package includes a 4×4 Jeep Adventure through the sand dunes and sand boarding. It was such an exhilarating experience that left us hoarse after the ride.
Unfortunately, one of our friends got into an accident while sand boarding. We returned to the waiting area for her to be attended to. This eventually cut our activity short.
Our friend was brought to a local therapist or 'manghihilot' where she was given assistance. After making sure that no immediate problem has occurred, we went back on the road to Pagudpud where we were staying for the night.
Along the way, we were given glimpses of the gigantic windmills at the distance. A promising view for the adventure ahead for our Ilocos tour!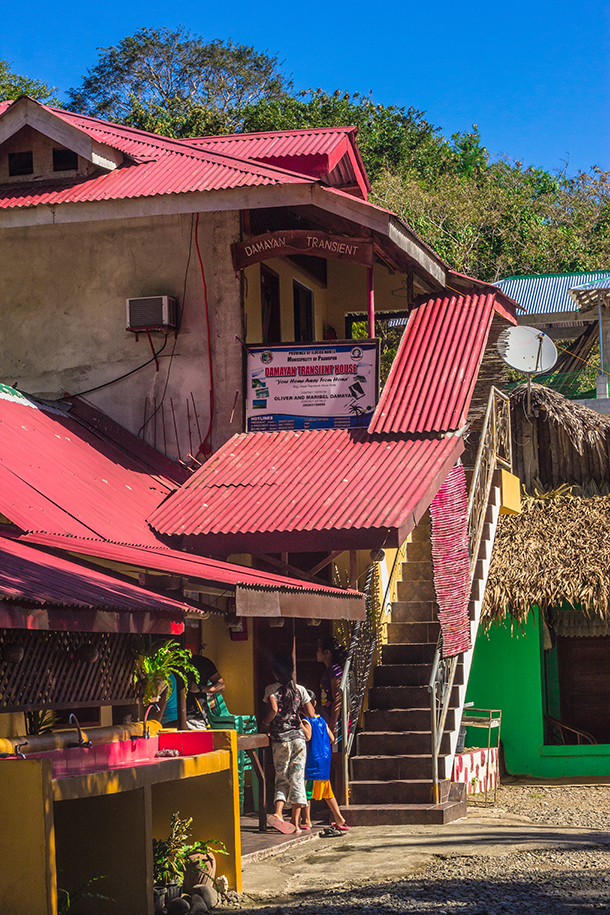 We checked in at the Damayan Transient House at around 7 PM. Our accommodation included a room big enough for the 5 of us. There was also a private bathroom and an open-air kitchen for cooking and washing the dishes.
A transient house is much like an apartment or house or a room. It is available for rent may it be on a daily, weekly or monthly basis.
Definitely an affordable option for travelers who are looking for a cheap way to stay in a place!
For those interested, the Damayan Transient House has several rooms that they rent out for guests. A sign is clearly visible along the road for those who are interested.
We rented the room at 600 Php per person per night. By 9PM we finally settled down and slept peacefully.
Day 4: Pagudpud, Ilocos Norte and Laoag, Ilocos Norte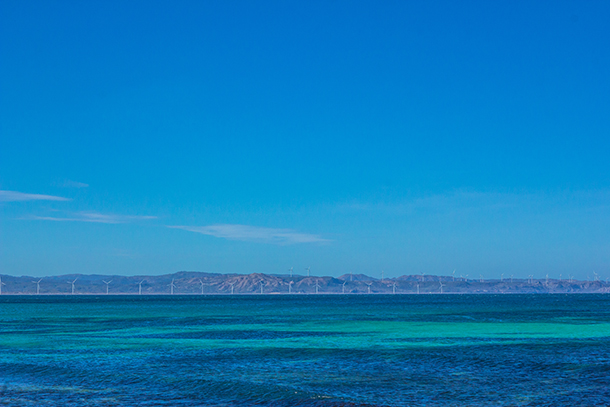 On our 4th day, we woke up at around 7-8 AM. A bit later than our previous wake up call.
After eating our breakfast and re-packing all of our belongings, we set out to explore Saud Beach. The beach was actually just a few meters away from our accommodation.
We did not get a chance to swim on the calm waters though. We almost had the place all to ourselves that it was pretty relaxing.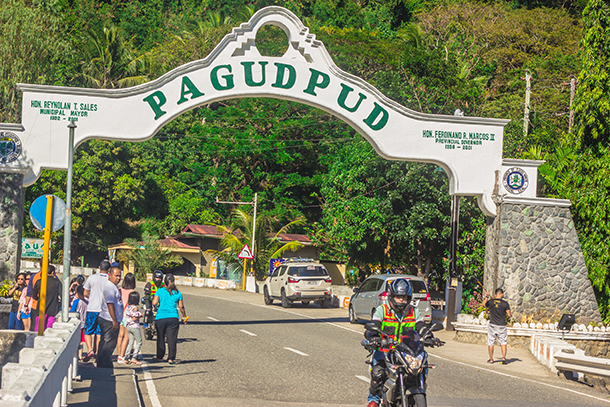 Finally getting our fill of the morning sea breeze we were up and ready for a day of road tripping through Ilocos Norte's tourist spots!
Ilocos Norte has a wonderful combination of both historical and natural tourist attractions that travelers will love.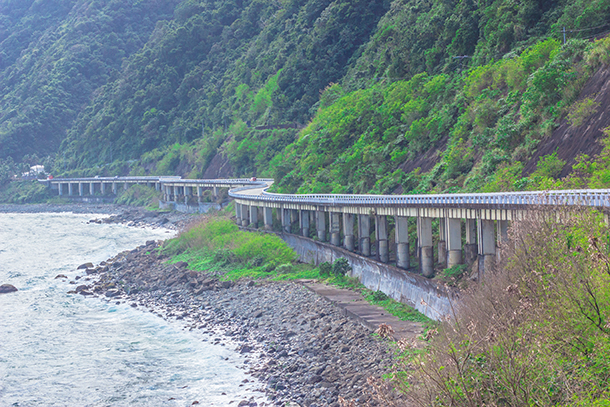 We started the road trip from the northern part of Ilocos which is the Patapat Viaduct. Then proceeded to Bantay Abot Cave, Blue Lagoon and Bangui Windmills to name a few.
Our last stop during this leg of or Ilocos tour was at the Cape Bojeador Lighthouse in Burgos, Ilocos Norte. Then we made our way back to Laoag, Ilocos Norte where we stayed for the night.
We stayed at the People's Inn in Laoag. As per our guide, Laoag's accommodation is far more cheaper than those within Vigan.
Travelers usually stay the night in Laoag from Vigan before proceeding to Pagudpud (or vice versa).
People's Inn is a new establishment in the city that offers room for travelers. The room that we had was big enough for all 5 of us. It also had a pretty spacious area for dining and cooking.
Actually, our original room was a bit smaller. But because the aircon was not working, we were transferred to a much bigger room.
There was a bit of an accident (again). Another friend got some scratches on her foot because of the loose bed. Good thing though that it was nothing serious and we were able to rest without any further accident.
Our accommodation cost us around 600 Php per person per night and this already included the breakfast. Pretty affordable, right?
Day 5: Vigan, Ilocos Sur En Route to Manila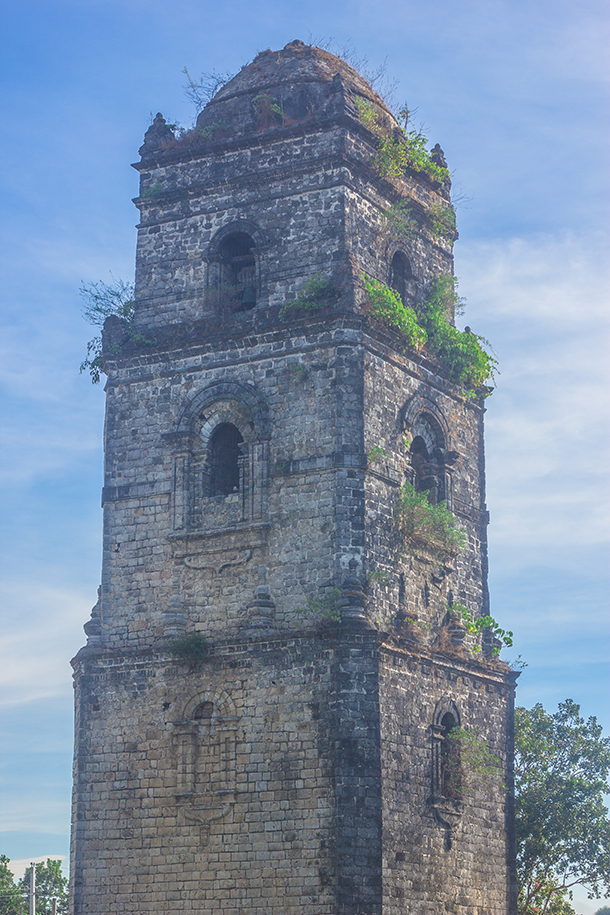 On the 5th day of our tour in Ilocos, we left at around 8 AM. We were hoping to visit the Malacañang of the North prior to heading to Vigan.
Unfortunately we got a bit lost along the way. Then when we finally arrived, the museum was still not accepting guests. The official opening time is at 9 AM.
Because we were in a hurry and had a plane to catch, we've decided to skip the museum and just proceed to Vigan. But not before visiting the Paoay Church.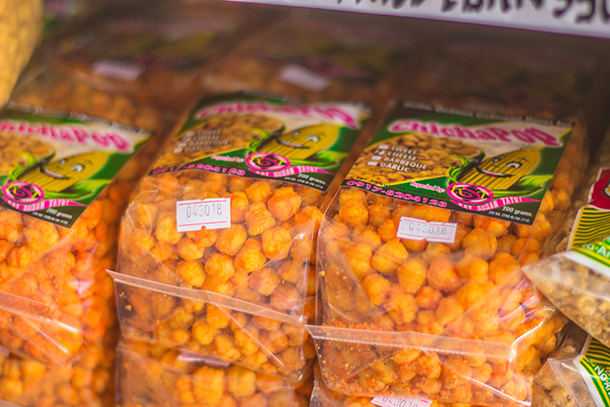 We arrived in Vigan at around 11 AM and immediately brought some goodies from the pasalubong centre near Calle Crisologo. My husband loved the Chichapop that we purchased several packs in different flavors. Definitely a lovely snack!
By 12:30 NN, we were fed and ready for the drive back to Manila to catch our 11 PM flight back to Cebu.
I know some of you might be wondering, why the rush? Well.. We still had about 7-8 hours of travel from Vigan.
That's not counting the traffic that we might encounter once we are within Metro Manila.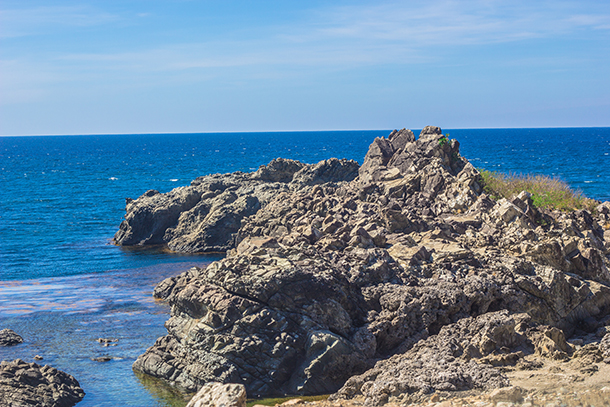 So there we were mindful of our time. We took a moment, however, to admire this particular view on our way to the city. Getting out was not an option and so we proceeded with our road trip.
We also drove through TPLEX to avoid the traffic and was able to arrive at the airport by 8PM. Good thing that we have previously checked-in online.
When we arrived at the airport the check-in counter for Cebu Pacific was already closed.
Everything went smoothly thereafter. We even got a chance to grab some dinner while we waited for our flight back home.
Ilocos Tour Itinerary and Budget
Here's our sample itinerary including budget for your guidance and hope this will help you plan!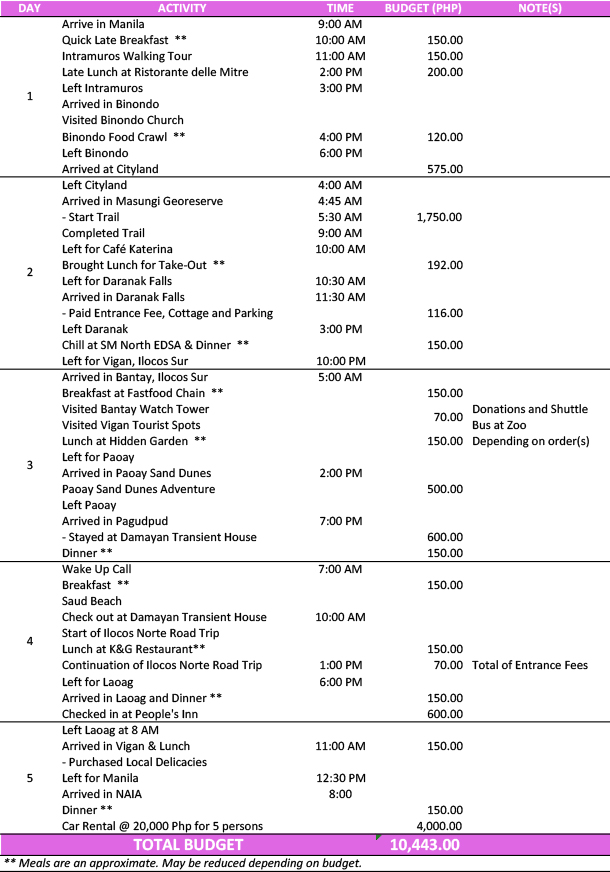 Need more inspiration to visit Ilocos? I've compiled some lovely shots of our entire trip on this post for you!
Before I'll let you click on that back/ exit button, let me share with you our video round-up of the entire trip. Hope this will encourage you to visit Ilocos and maybe follow our itinerary too! 🙂
Like this post? Pin it!