Looking for great outdoor activities? Searching for new places to discover and explore? Well, here is another city that you wouldn't want to miss!!! One of the booming cities in Alberta, Brooks is a small rural community with amazing outdoor activities fit for all ages. With its booming oil and gas industry, people all over Alberta are moving towards this city. Hence, tourist attractions are also becoming popular here to attract more visitors.
Tourist Attractions in Brooks, Alberta, Canada lists down some places that you can check out. Get your outdoor gear ready together with your fishing gear and see what Brooks have to offer!!!!
1. Brooks and District Museum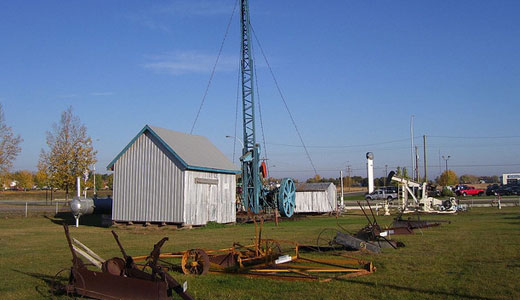 Location: 568 Sutherland Dr Brooks, AB, Canada
The Brooks and District Museum is a museum that collects, preserve and portray the the cultural heritage of Brooks and District. Its exhibits includes natural history specimens, artifacts, documents, maps and information that are significant to the city.
2. Brooks Aqueduct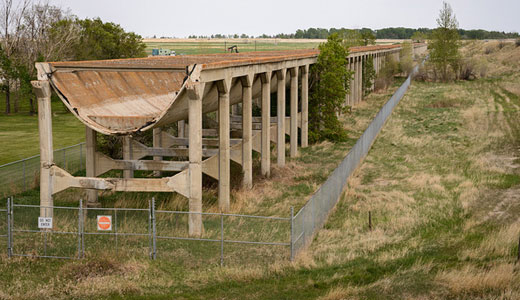 Location: Region 3, Southwest of Brooks, AB, Canada
A monumental structure that has been erected over 90 years ago, the Brooks Aqueduct spans a shallow 3.2 km wide valley. Looking like a giant centipede, the structure had indeed stretched the limit of engineering during its construction and was said to serve as a vital link in the irrigation network. Here, guests may be able to go on a picnic while learning interesting facts about the structure.
3. Dinosaur Provincial Park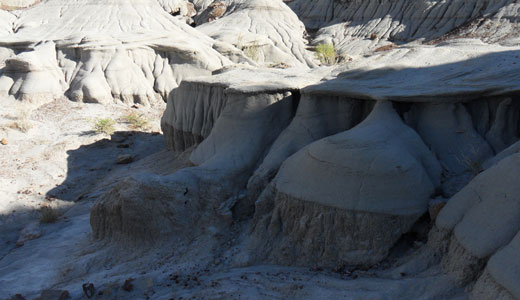 Location: Badlands | 2 hours drive east of Calgary, Alberta, Canada
The Dinosaur Provincial Park is a park in northern Brooks with rich fossil beds, beautiful landscapes and interesting wildlife. The park has a visitor center, walking trails, and a wide variety of tours that take you into the protected Natural Preserve. Home to some of the most important fossil and skeletons of more than 40 dinosaur species plus numerous other plants and animals from over 75 million years ago, a visit to the park is surely worth it.
4. John Ware's Cabin
Location: Dinosaur Provincial Park, Brooks, AB, Canada
A historic cabin of the legendary John Ware, the cabin has been restored in honor of this exceptional horseman.
5. Kinbrook Island Provincial Park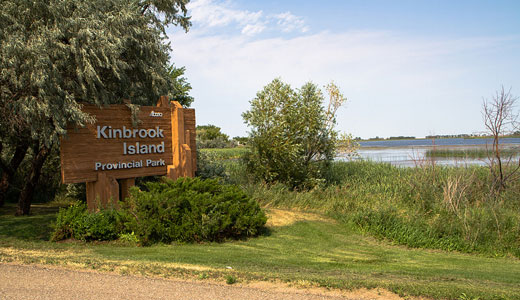 Location: County of Newell No 4, Brooks, AB T0J
The Kinbrook Island Provincial Park is a park great for camping. Some recreational activities that you may enjoy in visiting the park are birding, canoeing/kayaking, fishing, power boating and sailing. It has also some useful facilities that you may be able to use such as picnic shelter, pay phone and cook shelters.
6. Lake Newell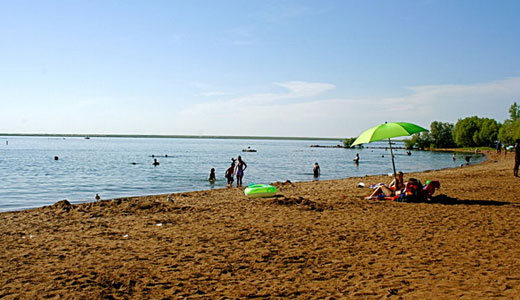 Location: County of Newell, Alberta
A man-made reservior, the Lake Newell is a large lake with a surface of 66.4 square kilometres (25.6 sq mi) and has a drainage basin of 84.6 square kilometers (32.7 sq mi). It is a great place for fishing and many more recreational activities.
More tourist attractions right here that might interest you: sites of interest in Boston and tourist attractions in Columbus, Ohio.
Like This Post? Pin It!