When going to Valencia in Negros Oriental, another must-visit falls aside from Casaroro Falls that you should see is the Pulangbato Falls.
We managed to visit the falls on our Dumaguete City day trip in Valencia when we visited Dumaguete City. In truth I was not expecting a lot to see in Valencia but now, I am planning to return and explore more. There is THAT much to see and explore here for sure!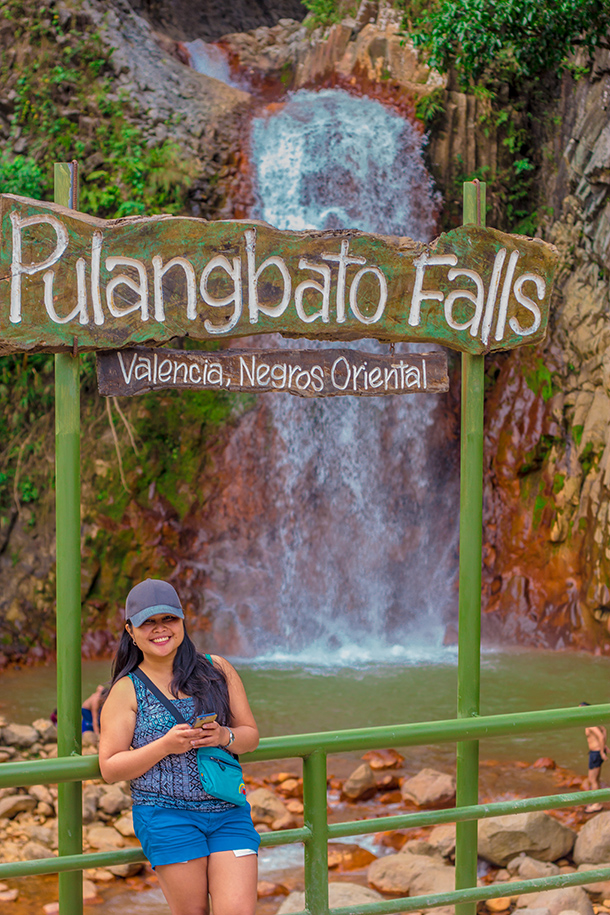 I was somehow expecting a road side falls as our driver mentioned it was just along the road.
As we were approaching the falls, I was getting really excited as we keep on seeing streams with red stones and some were even fuming with heat.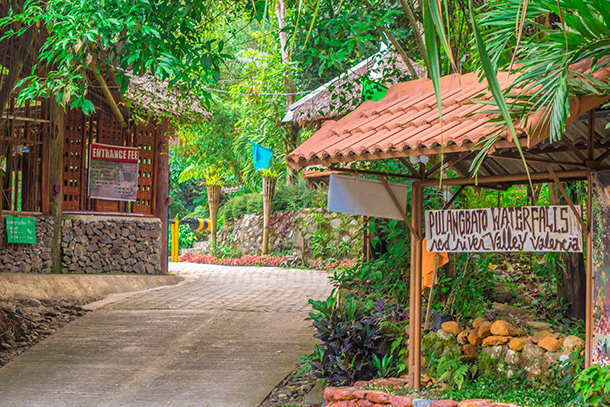 When we arrived at the falls, I was in for a pleasant surprise. I was not quite expecting a commercialized area. It was with relief that we approached the entrance. I was no longer willing to climb over more rocks just like we did on our way to the Casaroro Falls.
After paying the entrance fee of 100 Php per head, we were able to explore the falls and the surrounding area.
Aside from Pulangbato Falls, another falls (its twin as per our local guide) is also located just a few feet from the famous waterfall.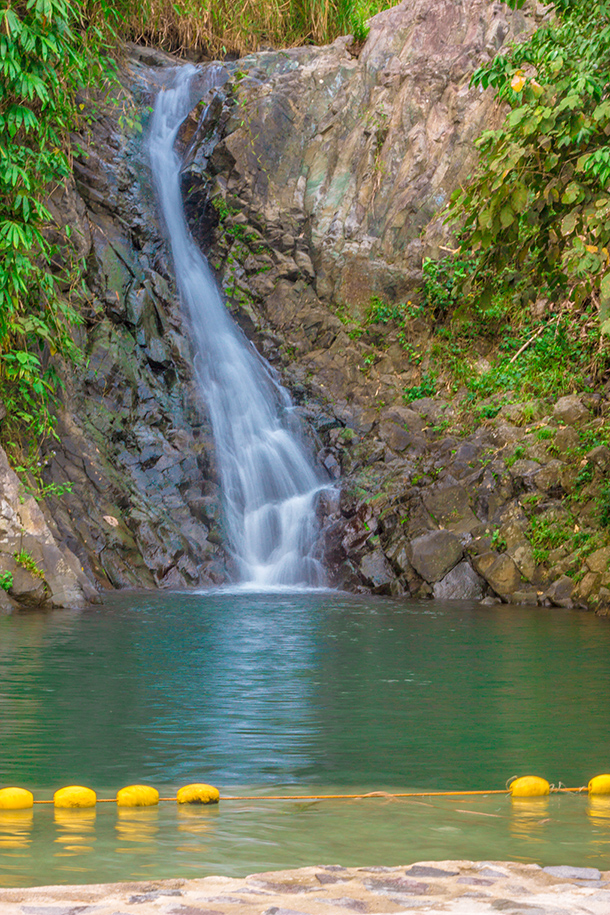 The second (or rather the first as it is more closer to the entrance) is a narrow cascade of clear water against a rocky wall. It's surrounding pool has been concreted, making it appear like a natural pool of water.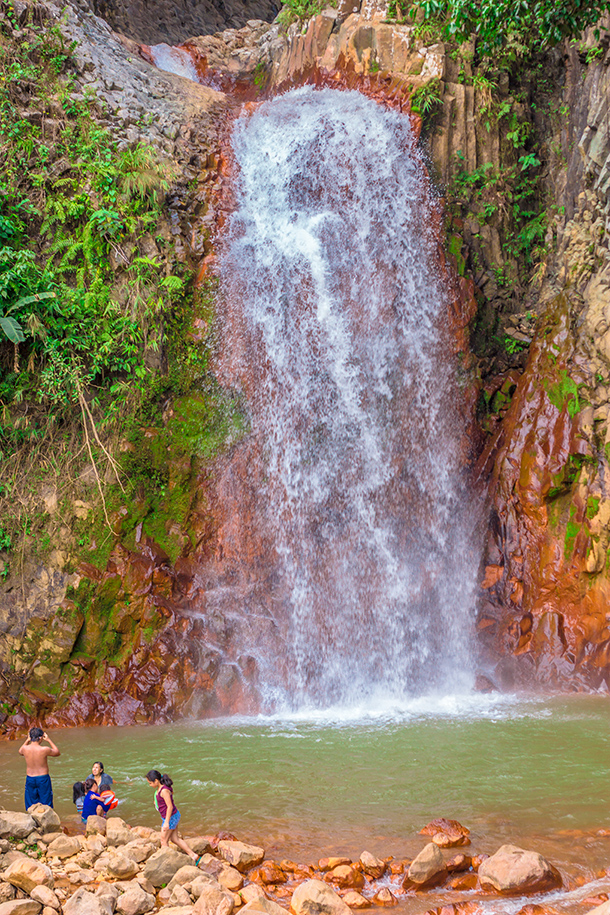 A few feet from it is the Pulangbato Falls that is truly riveting with its cool color of red. Obviously, it is not the water that is red. Rather, it is the sulphur deposits that covers the wall of the waterfalls, making it appear red/ orange in color.
Despite the presence of sulphur, however, the water is safe for bathing in.
How to Get To The Pulangbato Falls in Valencia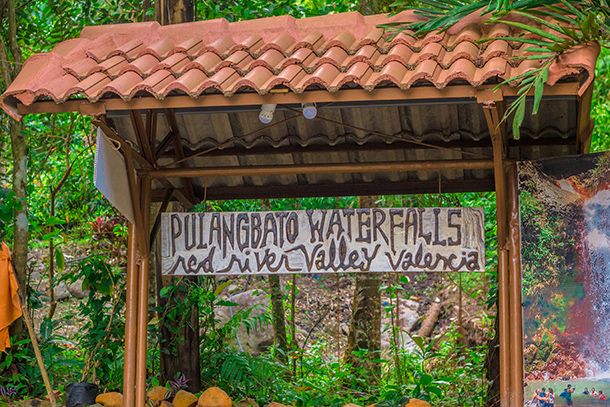 From Dumaguete City, ride a jeep going to Valencia. Fare is at 12 Php per head and travel time is approximately 30 minutes.
Alight at the Valencia Terminal and hire a habal-habal or a tricycle to take you to Pulangbato Falls. Fare is at 100 Php (1.91 USD) per head (one way only).
Pro Tip: You can negotiate with the driver to wait for you while you enjoy the falls. You can also visit Casaroro Falls and the Sulphur Vent to maximize the fare of going back.
Pulangbato Waterfalls Facilities
To add convenience to your visit, the Pulangbato Waterfalls has the basic facilities one will need for a day trip including the following:
Parking Area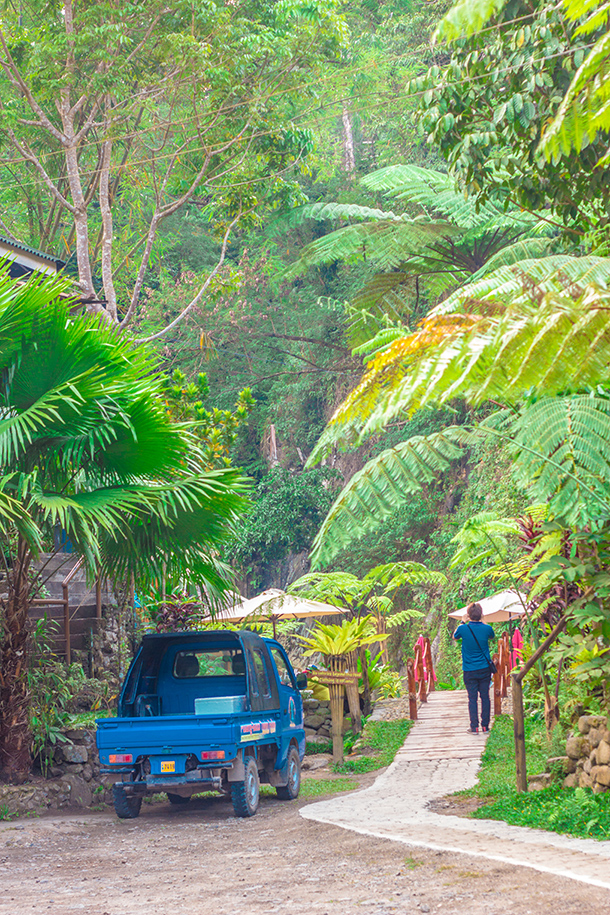 A parking area is available inside the vicinity. This is also available for the habal-habal or tricycle that you hired.
Rest Rooms And Shower Rooms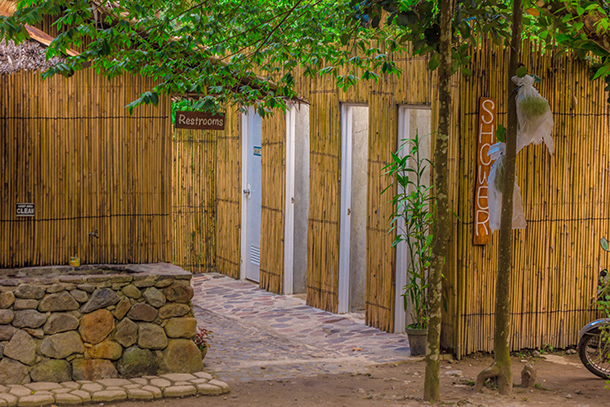 Need a rest room break? The falls have clean rest rooms and showers available near the entrance.
Restaurant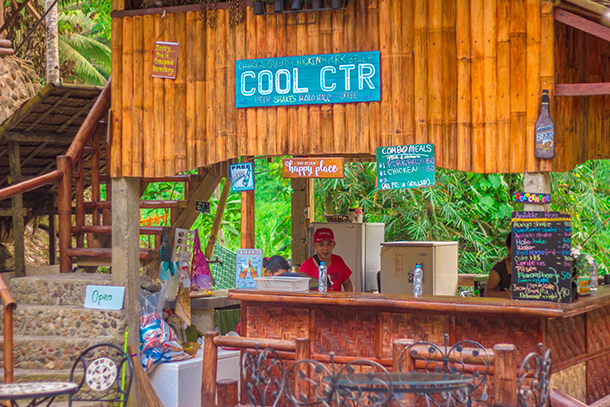 Hungry after that refreshing dip? There's a restaurant in the area if you haven't bought any food.
Cottages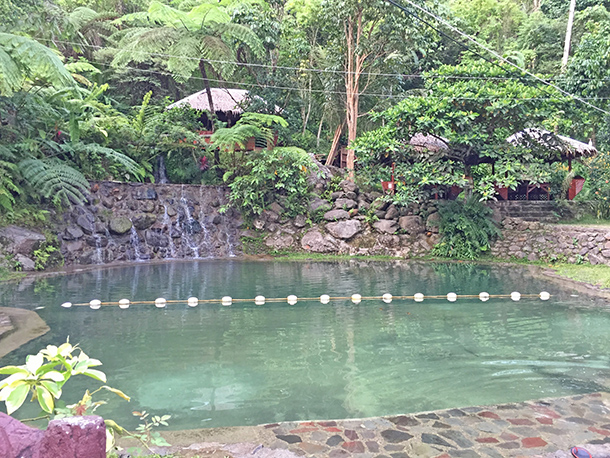 If you are with a group, cottages are available for use. Prices are at 300 Php at the time of our visit.
Things to Do at the Pulangbato Falls
As I've mentioned before, the Pulangbato is located in a commercialised area with several amenities. Here are some of the things to do at the Pulagbato Falls with your friends and family when you visit:
Dine with the steady rhythm of the falls as your background music.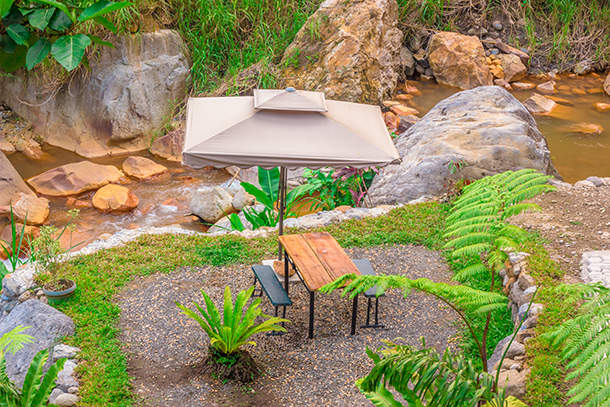 We found around a few areas to dine in when we went to Pulangbato: near the Pulangbato Falls, and along the stream.
There are tables and chairs that are easily available here for guests wanting to have a picnic near the falls. Fee was at 200 Php.
Note: Please don't forget to inquire beforehand for the fees as it may change without prior notice.
Swim at the cool water of the falls.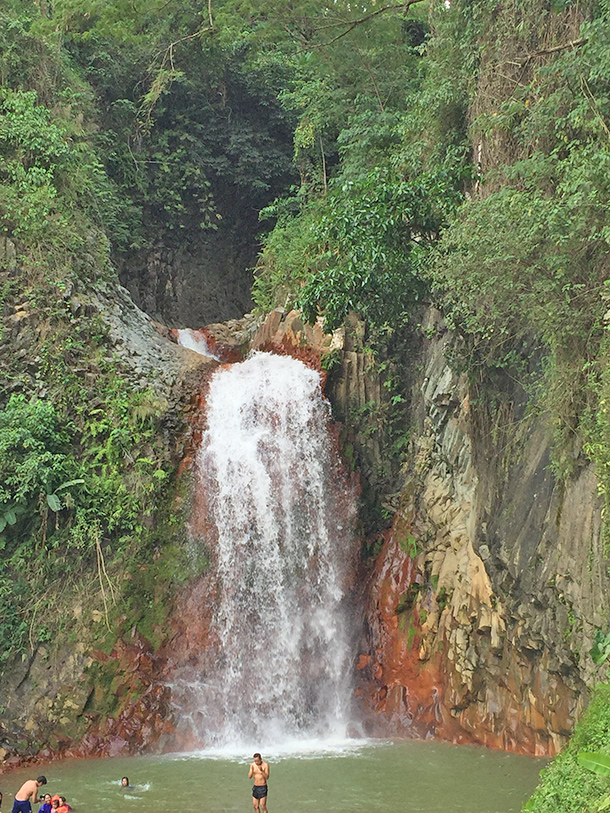 There are 3 areas in total that you can swim in at the Pulangbato Waterfalls. Aside from the two (2) falls I've mentioned previously, another pool of water near the entrance is also available.
Jump off waterfall cliffs and feel the adrenaline rush.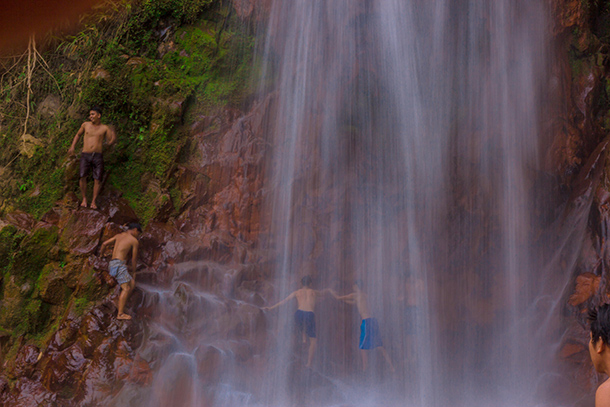 If you're a fanatic of jumping off cliffs to feel the rush of excitement, then visiting Pulangbato Waterfalls is a great choice. The falls are perfect for this and for sure you wouldn't be disappointed.
Too bad my husband did not have any spare clothes with him. I'm sure he would've loved doing this too. We just came from the Manjuyod Sandbar earlier in the morning. And we were pretty much satisfied with just looking at the views.
Stay the night.
The resort also offers some guesthouse where you can utilise for Day Use and overnight for a fee. At the time of our visit, fee was at 2,000 Php for day use and 3,000 Php for overnight.
Take remarkable photos of the falls.
As the place is developed and pretty much well-maintained, there are plenty of photo opportunities here. Check out some of our shots of the falls: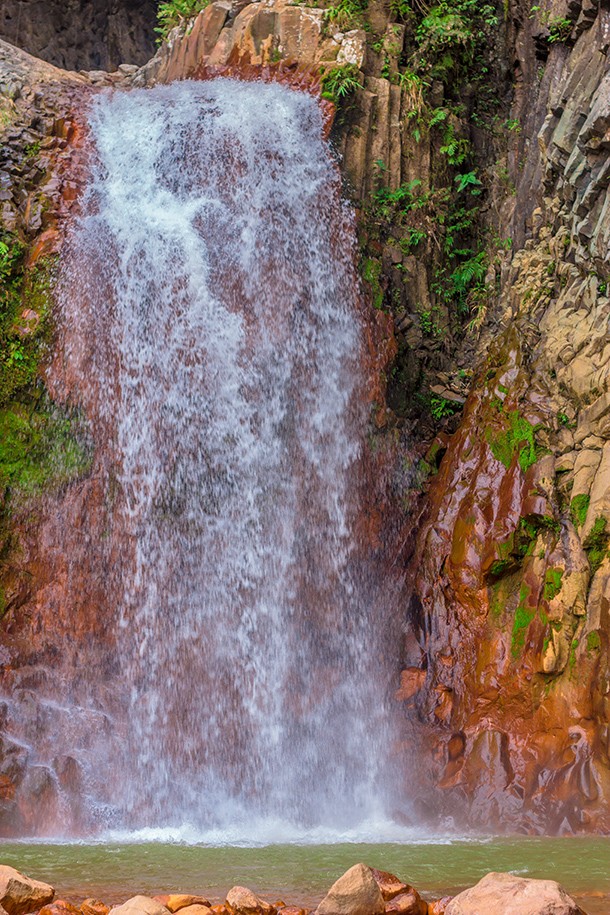 There is an area near the Pulangbato Falls that you can go to without the worry of getting wet. We got this shot from the said vantage point.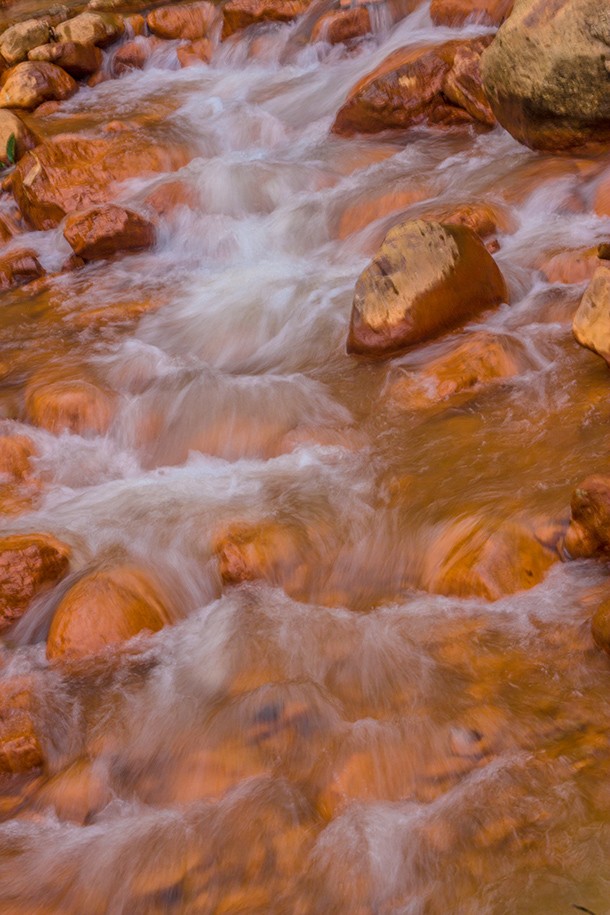 The stream of water as it flows down from the falls.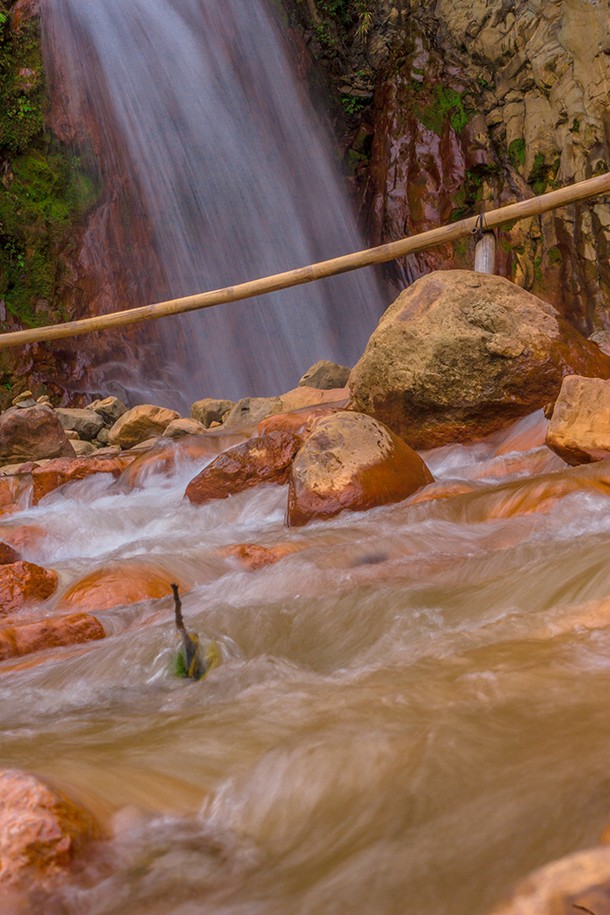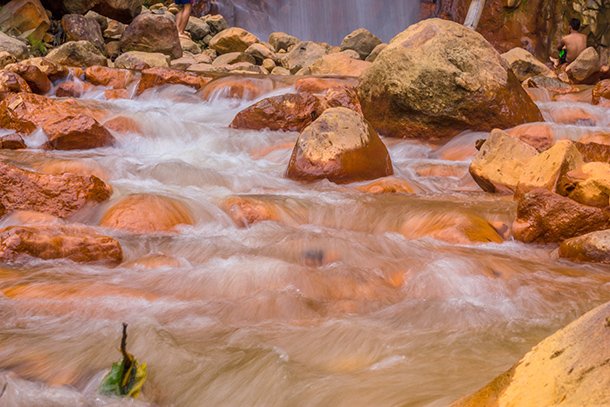 If you are looking for a place to stay, you might like to check out the various accommodations near Valencia and Dumaguete here! Booking a room has never been this easy!
What do you think of Pulangbato Waterfalls? Would you like to visit this amazing falls too?
Like This Post? Pin It!